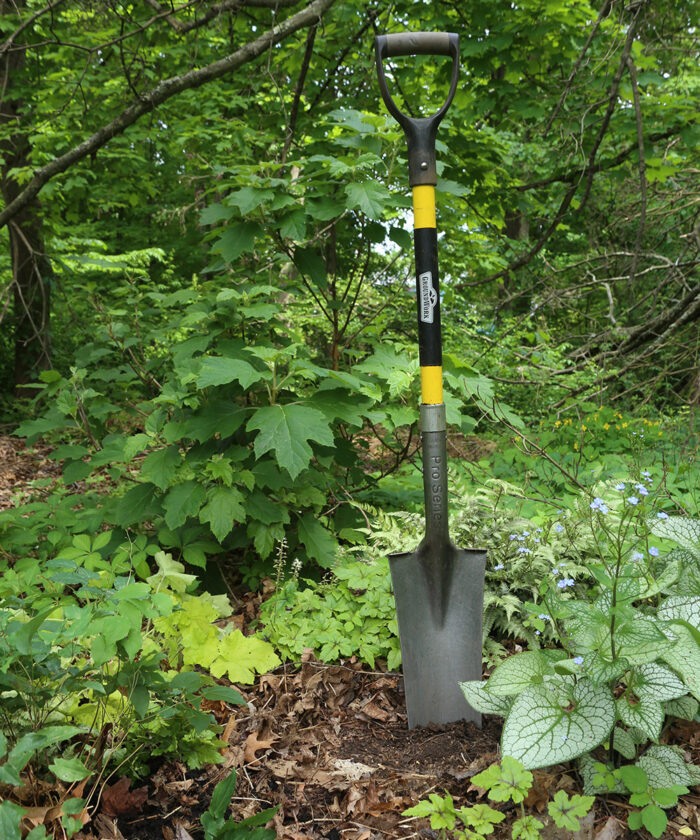 Spring's arrival signifies new beginnings for gardeners. There's a world of opportunity awaiting, and lots of work to be done as we race against the clock to finish all of our last-minute cutbacks and beat out the resurgence of weeds. Luckily, with these must-have garden tools by your side, you can accomplish all you set out to do. Here are some of my favorite tools for tackling spring garden chores in my Mid-Atlantic garden.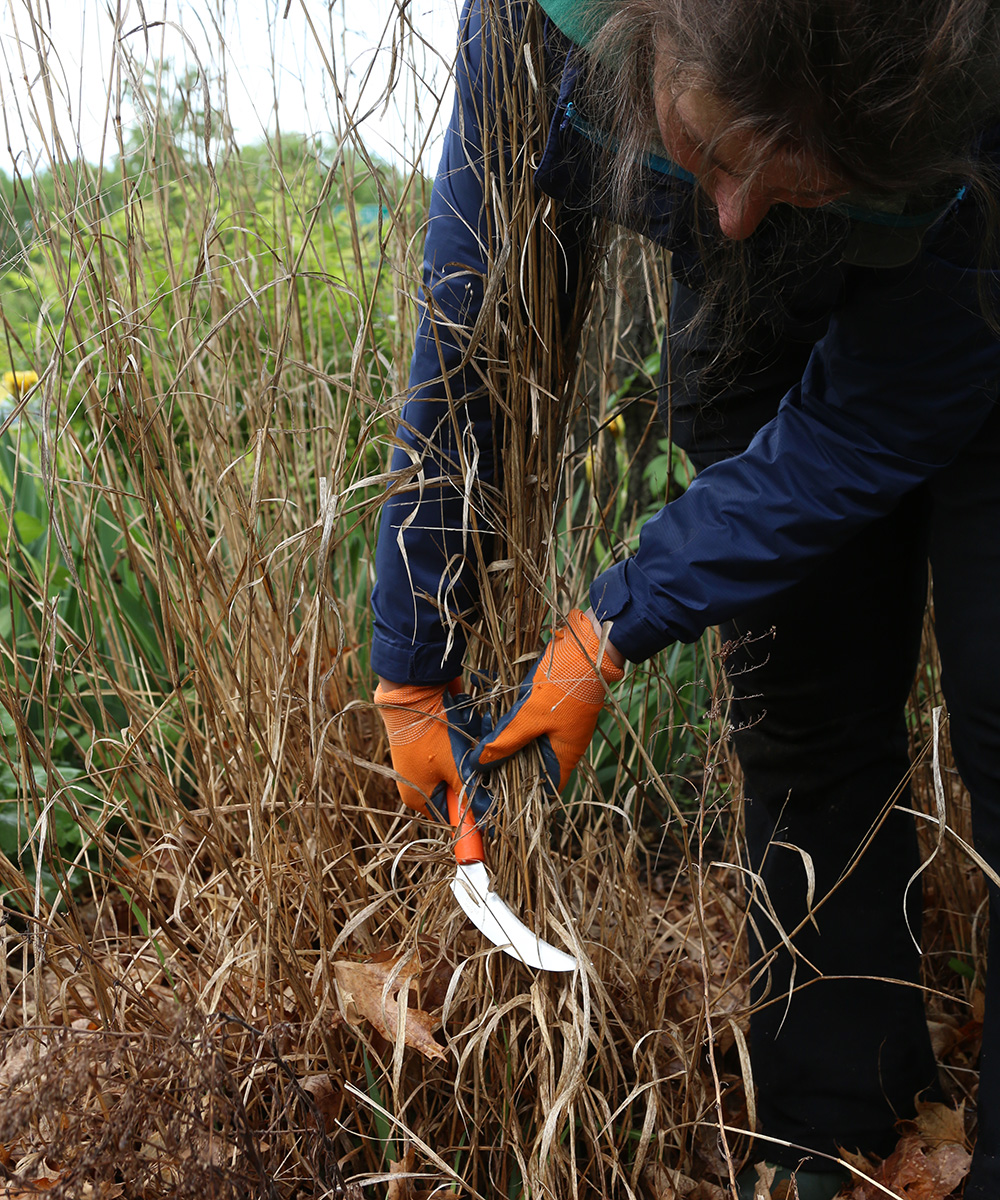 A Japanese hand sickle
Once winter is truly behind us, it's time to get cutbacks done so we can proceed with the fun parts of gardening. A Japanese hand sickle is a game-changer for cutbacks, making it easy to swiftly take down large swaths of the grasses and perennial stems that were left up over the winter for insects and aesthetics. Although this tool looks like a smaller, handheld version of a Grim Reaper–style scythe, fear not the grim look. It is easily wielded and no more dangerous than a kitchen knife.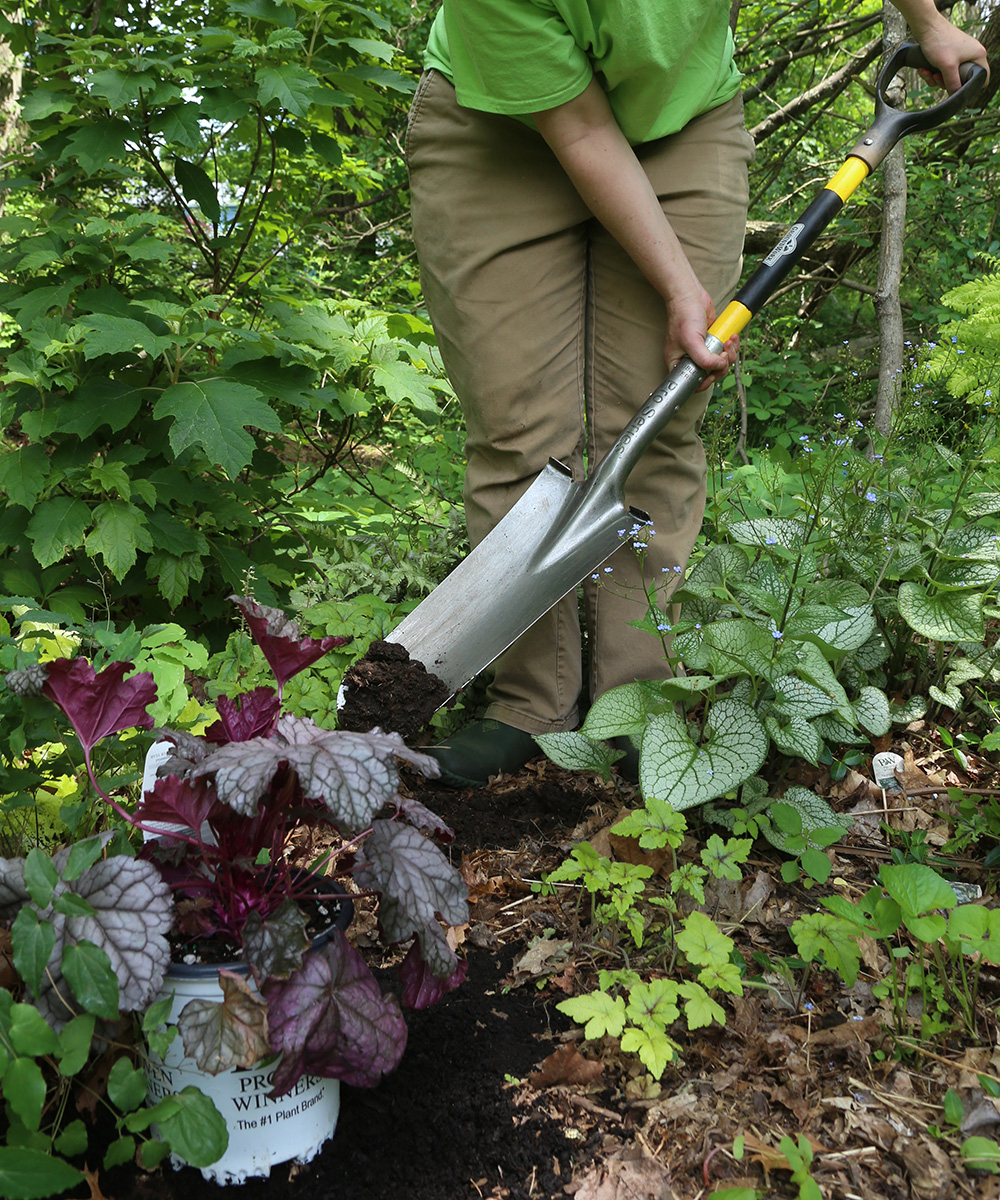 A drain spade
Sometimes a task is not appropriate for a hori-hori garden knife or a typical shovel. When you need an in-between size that fits into small spaces but still digs a sizable hole, a drainage spade is just right. You can use it for all sorts of gardening tasks, such as transplanting bulbs, digging holes for new perennials, setting garden stones, or working in large containers. Its narrow width makes it easy to dig just what you need without disturbing nearby plants, and its scoop-shape blade allows you to remove soil much more easily than you could with a hori-hori.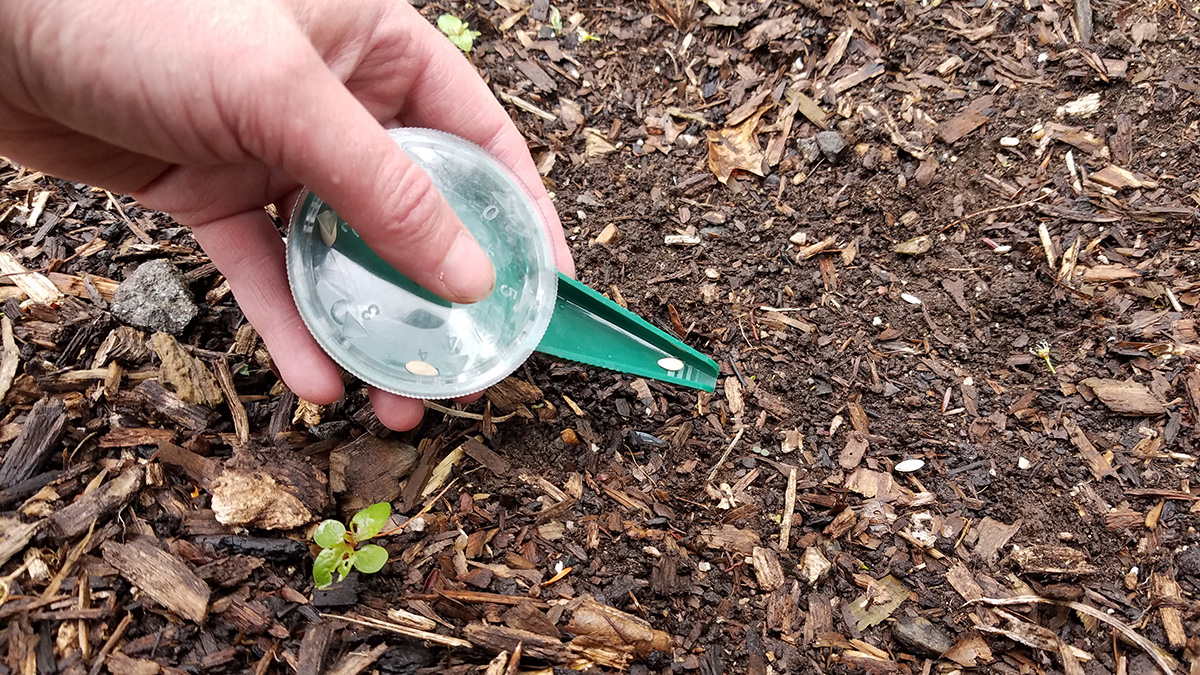 A handheld seed dispenser
For the adventurous gardener, spring wouldn't be complete without starting some seasonally appropriate annuals and vegetables. However, most vegetables and annual seeds are small, making them difficult to see, sort, and accurately plant. A handheld seed dispenser can eliminate the difficulty of counting and placing seeds. Just fill the dispenser with seed and adjust the outlet to the correct seed size. The small exit hole controls the rate at which the seeds are dispensed, and the tapered neck allows you to deposit seeds accurately.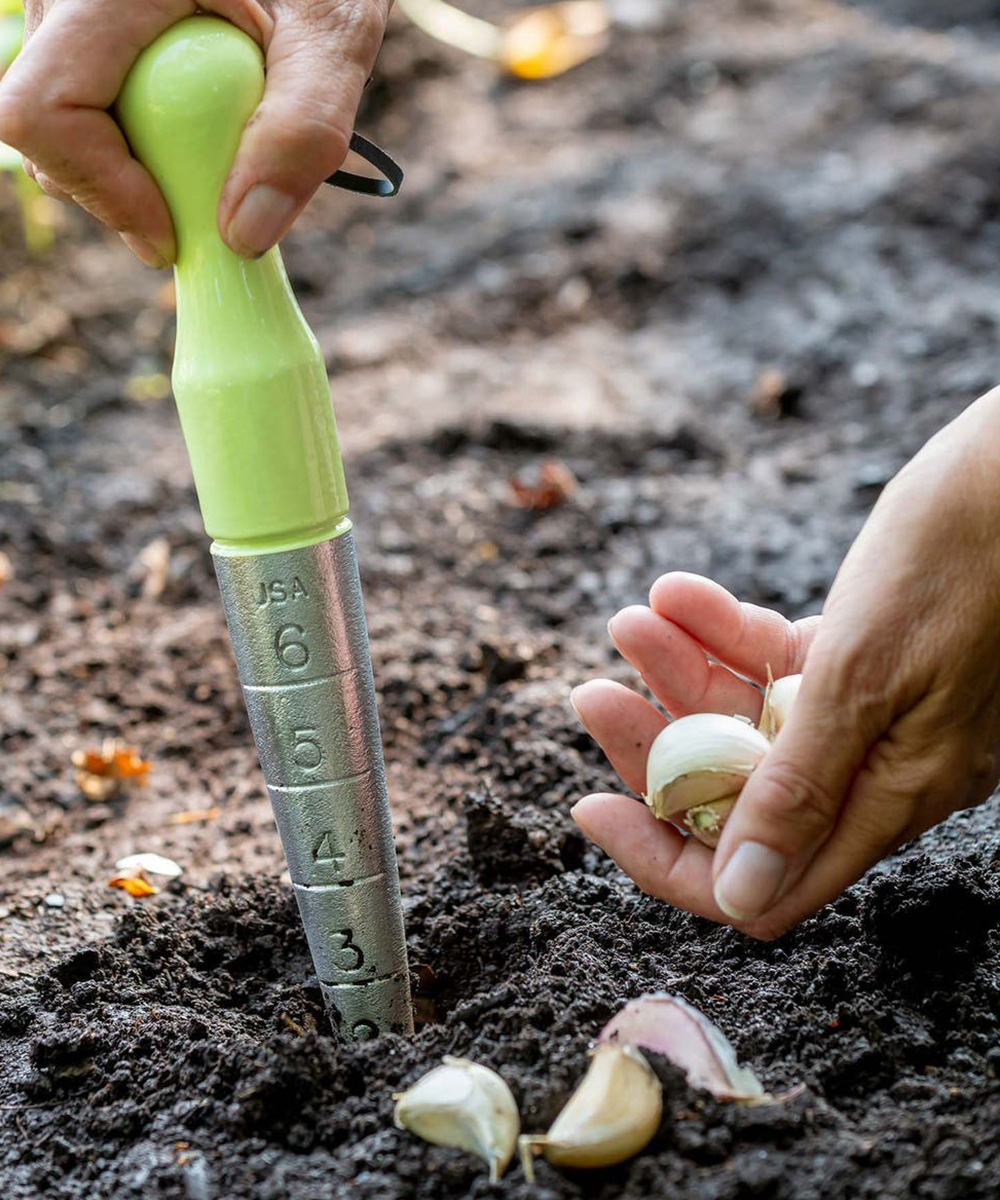 A dibbler
Perfect for setting out transplants, creating holes for seed sowing, and extricating young seedlings for replanting, a dibbler is another handy tool to have when starting seeds. Although this ergonomic tool may seem unnecessary to the unacquainted, it provides greater finesse than a pinky finger or pencil. For example, if you start multiple seedlings in a single container before repotting them individually, a dibbler is a great tool for gently lifting out a single seedling. To do this, pull lightly on the leaves while teasing at the roots with the dibbler. Once the seedling is free, transfer it to a planting hole that you have dibbled in its new pot.
With the right gear, your garden dreams can become a reality this year. Perhaps you will try your hand at a veggie garden, a cutting garden, or an ebullient potted display. Whichever spring chores you decide to take on, it is time to grab your tools and get gardening!
For more ideas that will help you stock your tool shed, this article is filled with expert recommendations: Top 20 Tools
To watch a video about basic pruning tools, follow this link: A Survey of Pruning Tools
For some out-of-the-ordinary recommendations, see which tools our Southern California regional reporter recommends: Favorite Tools in My SoCal Garden
—Alexandra Melian is a horticulturist at Morris Arboretum of the University of Pennsylvania in Philadelphia.