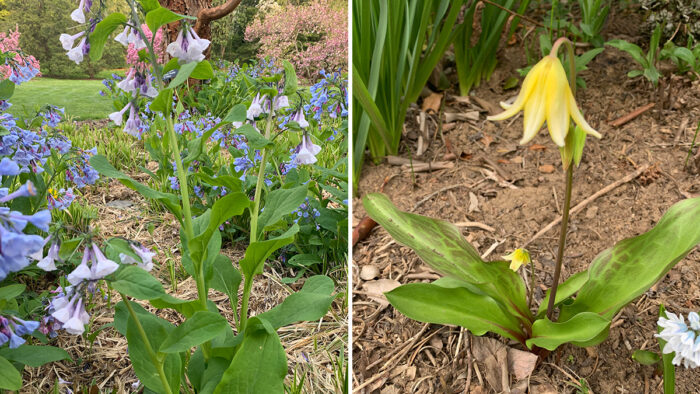 After months of cold and little to do but dream up next year's plans, the spring is finally upon us, and activity has returned to the garden. The awakening landscape seems to deliver new surprises each day as flowers pop and leaves unfurl. Yet along with the warm weather and bright colors also comes plentiful rain, and on these days we can remind ourselves that "April showers bring May flowers" and try not to fuss over missing a day getting ahead of spring weeds or last season's cutbacks. Gardening in these moist conditions can be unwise, as you run the risk of compacting and making ruts in the soil where your precious plants are emerging. On days like this, consider slowing down for a minute and heading out to your local woodlands, to the season's earliest and most treasured blooms, spring ephemerals.
On many a spring weekend I can be found on the water's edge of the Susquehanna River or the swamps of New Jersey, seeking out ephemeral displays. Most spring ephemerals are small in stature, but the masses they form leave a powerful visual footprint in the landscape, giving color and wonder to a landscape awakening from winter. To me they seem a pure expression of the joy of spring. These plants needn't be limited to the nature preserve, though! You can bring the wonder of ephemeral displays to your own garden too.
There are numerous native woodland ephemerals in the Mid-Atlantic region. I'd like to share with you four of my favorites. These species can be commonly found in the native Mid-Atlantic landscape and can tolerate a wide range of environmental conditions; they are some of the least fussy ephemerals around. If you are unsure what to do with your moist and shady garden sections, I highly recommend adding these species to bring some spring glow.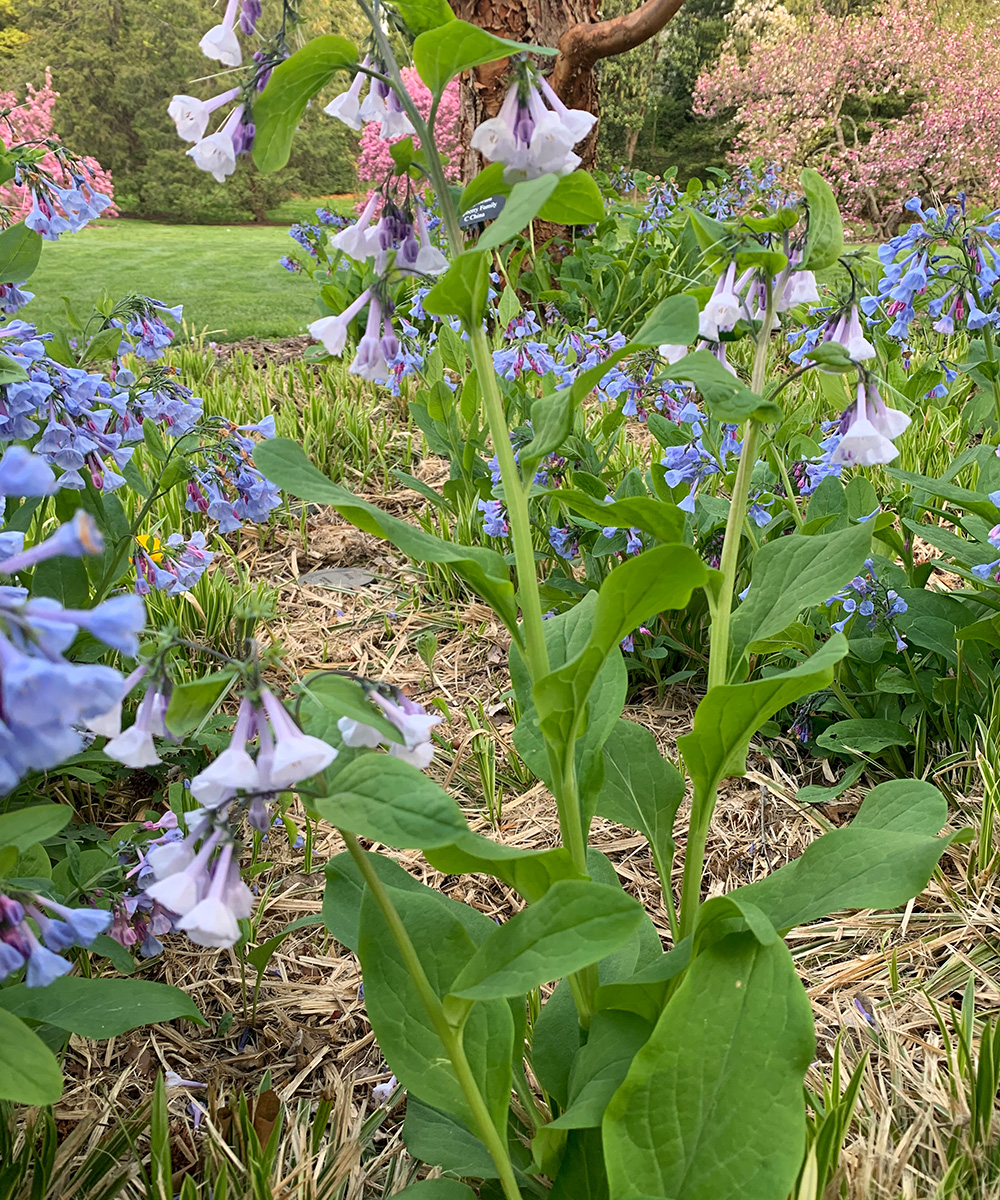 Virginia bluebells (Mertensia virginica, Zones 3–8)
This North American native is one of the easiest and most common spring ephemerals to grow. It can tolerate a wide range of conditions, from partial shade to full shade, and dry meadow soil to its preferred moist, well-drained woodland soil. This species can easily naturalize an area, so give it some space to grow, and be patient. I love the range of shades of pink, purple, and blue displayed by Mertensia virginica flowers, quite pleasing in combination and charmingly unpredictable.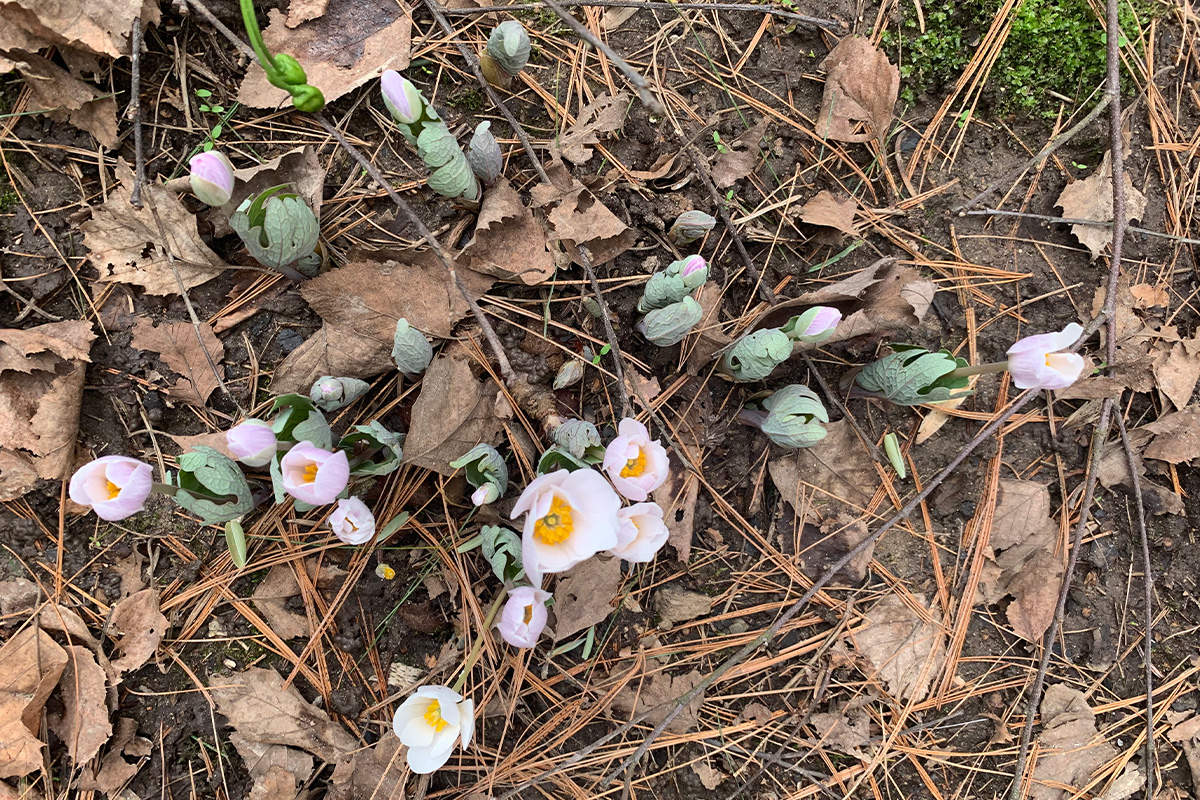 Bloodroot (Sanguinaria canadensis, Zones 3–8)
When any part of this eastern and central North American plant is cut, a red-orange sap is released—hence the name bloodroot. Be sure to plant bloodroot in true woodland conditions, as it loves partial to full shade and moist, humus-rich soil. Adding a thin top layer of leaf mold over Sanguinaria canadensis in early spring is a great way to ensure that it receives its necessary moisture. Bloodroot shines in the spring landscape through the simplicity of its white, 8-to-10-petaled flowers and its irregularly lobed leaves that persist long after the flowers.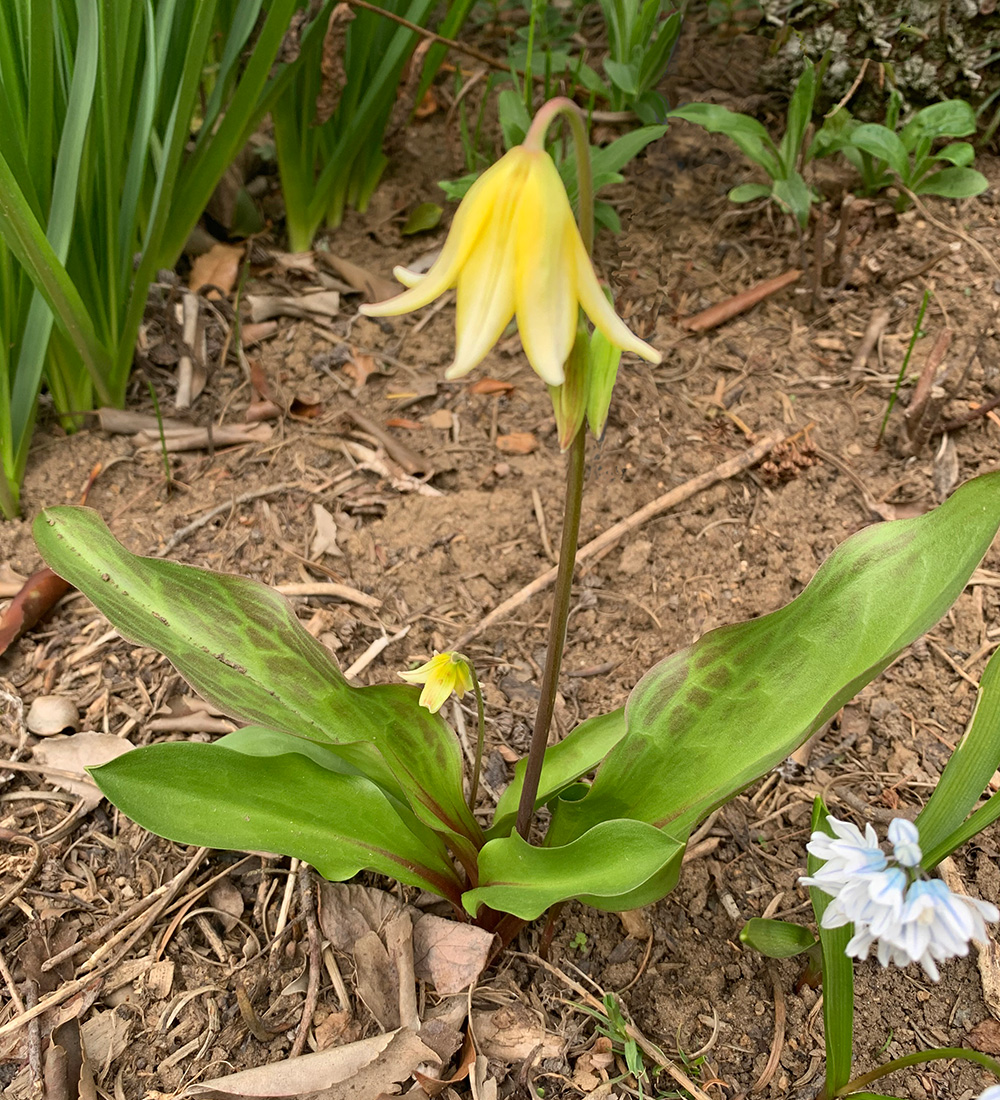 Yellow trout lily (Erythronium americanum, Zones 3–9)
Known for its simple, pendulous yellow flower and uniquely marked leaves, Erythronium americanum is another species known to easily colonize in small groups. It loves partial shade to full shade and acidic, humus-rich, and well-drained soil in the garden. Erythronium americanum is native to eastern North America and stands at 4 to 6 inches in height. While this plant readily forms patches, the flowers can be sparse. Luckily the foliage is also attractive, and when you catch a banner year for blooms you'll know it was worth the effort and patience. I have also seen white-flowered specimens naturally occurring—a real treat! There is a wide array of trout lily species and selections, with many being easy to grow.
White wake robin (Trillium flexipes, Zones 4–7)
When thinking of ephemerals, likely one of the first to come to mind is trillium. There are many native trillium species, all of which feature petals, sepals, and leaves that display as a set of three. Trillium flexipes is a truly classic trillium species, as it features a simple backdrop of bright green sepals and leaves for its petite, white flower to pop out against. While simple in its beauty, T. flexipes is a little finicky in its garden care routine; this species requires very consistent moisture. Be sure to accurately cite this species in a partial-shade to full-shade environment with evenly moist, humusy, well-drained soil. A spring refresh with a thin layer of leaf mulch or compost can go a long way in helping T. flexipes remain happy.