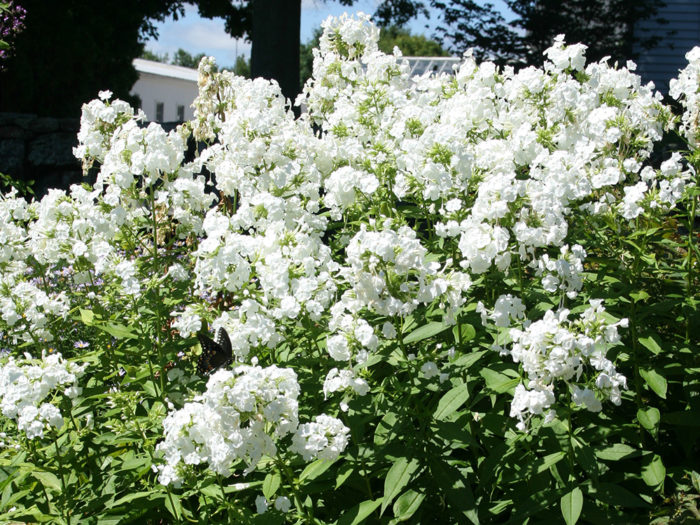 Who says only annuals can make up a cut flower garden? By now gardeners know that native perennials are sustainable pollinator attractors and are necessary to support wildlife. In addition to providing these ecological benefits, many of them make beautiful cut flowers. With their relaxed habit and unique blooms, native plants add a touch of wildness to a floral design. The following native perennials look great inside the home as well as in the garden, where they provide support to the local ecosystem.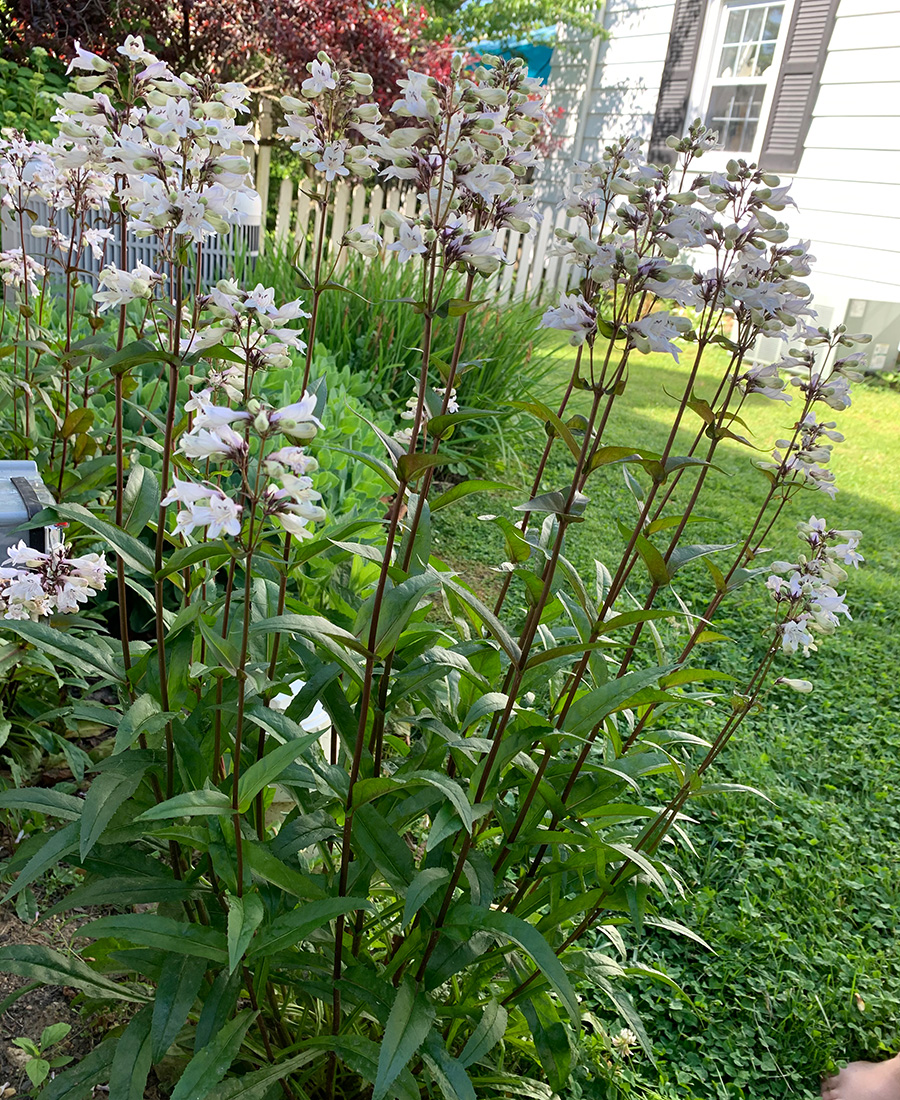 'Husker Red' penstemon
Reaching only about 2 to 3 feet tall, this compact plant packs a punch. 'Husker Red' penstemon (Penstemon digitalis 'Husker Red', Zones 3–8) is a wonderful North American native with burgundy foliage and a delicate spike of white flowers. Its sturdy stems make great accents in floral arrangements. Blooming from April to June and reaching a height of up to 3 feet tall when in bloom, 'Husker Red' penstemon does best in hot, dry spots.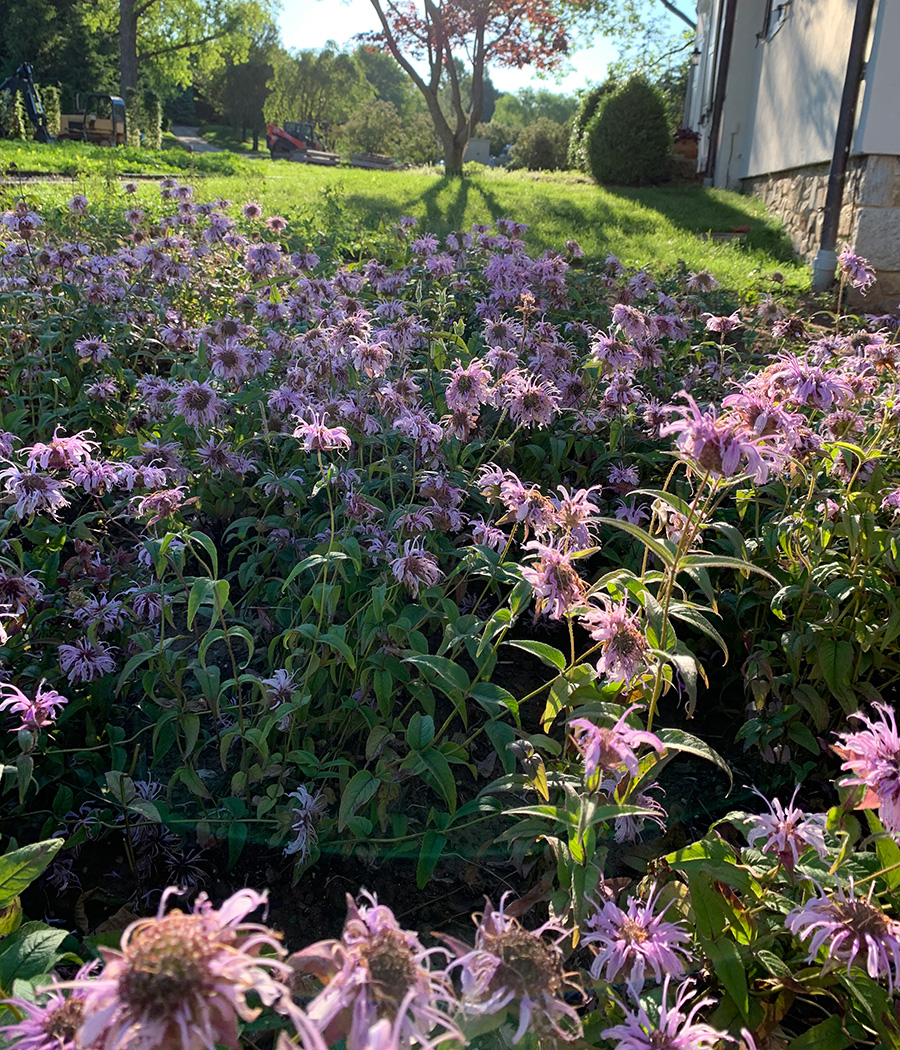 Eastern bee balm
This low-maintenance, deer-resistant native provides incredibly unique purple blooms. The ability of Eastern bee balm (Monarda bradburiana, Zones 5–8) to grow in poor soils and in sun to partial shade makes it a great choice for the cut flower garden. However, spacing is needed to prevent powdery mildew. With a compact habit of 1 to 2 feet high, this May bloomer can be tucked virtually anywhere into a sunny garden. Eastern bee balm attracts a variety of pollinators, such as long-tongued bees, hummingbird moths, and hummingbirds. A few species of moths also feed on the foliage.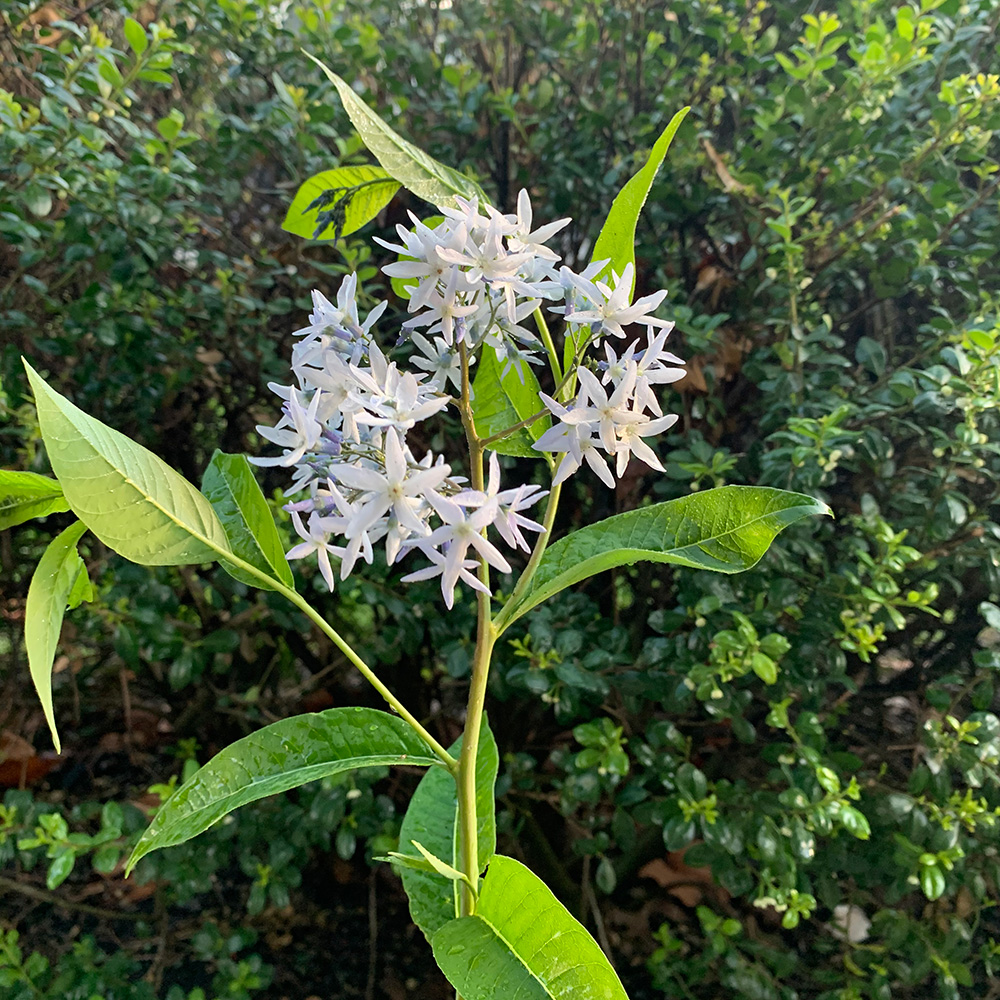 Willow leaf bluestar
This tough, long-lived perennial is best grown in well-drained soil in full sun. Willow leaf bluestar (Amsonia tabernaemontana var. salicifolia, Zones 3–9) blooms in May and tolerates partial shade but will need to be staked. The pale blue clusters of flowers have a shorter bloom time than the rest of those on this list, but when cut, the foliage can be used in arrangements all season. It is also an excellent attractor of hummingbirds and a variety of bees and butterflies.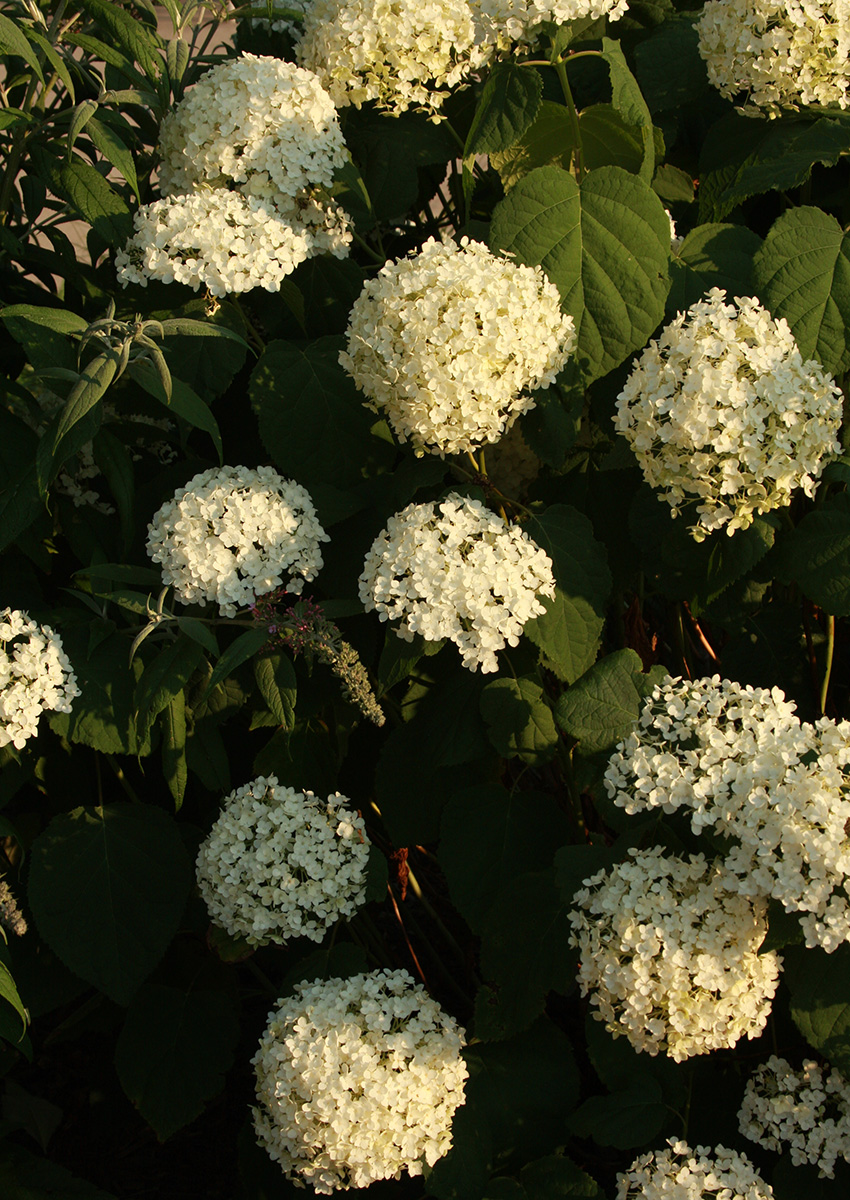 'Annabelle' smooth hydrangea
When gardeners think about cut flowers, sunny fields or borders come to mind. The shade garden can also provide some excellent cut flowers. Native hydrangeas such as smooth hydrangea (Hydrangea arborescens, Zones 3–9) make great cut flowers. Smooth hydrangea is best grown in partial shade and is tolerant of a wide range of soil conditions; its only requirement is that its roots be kept moist. This plant does not like to be dry. 'Annabelle' smooth hydrangea has beautiful blooms that emerge chartreuse in May, turn to big, white, billowy puffs in June and July, and dry a pale green color in August and September. This is an elegant flower for weddings and adds impact to large arrangements.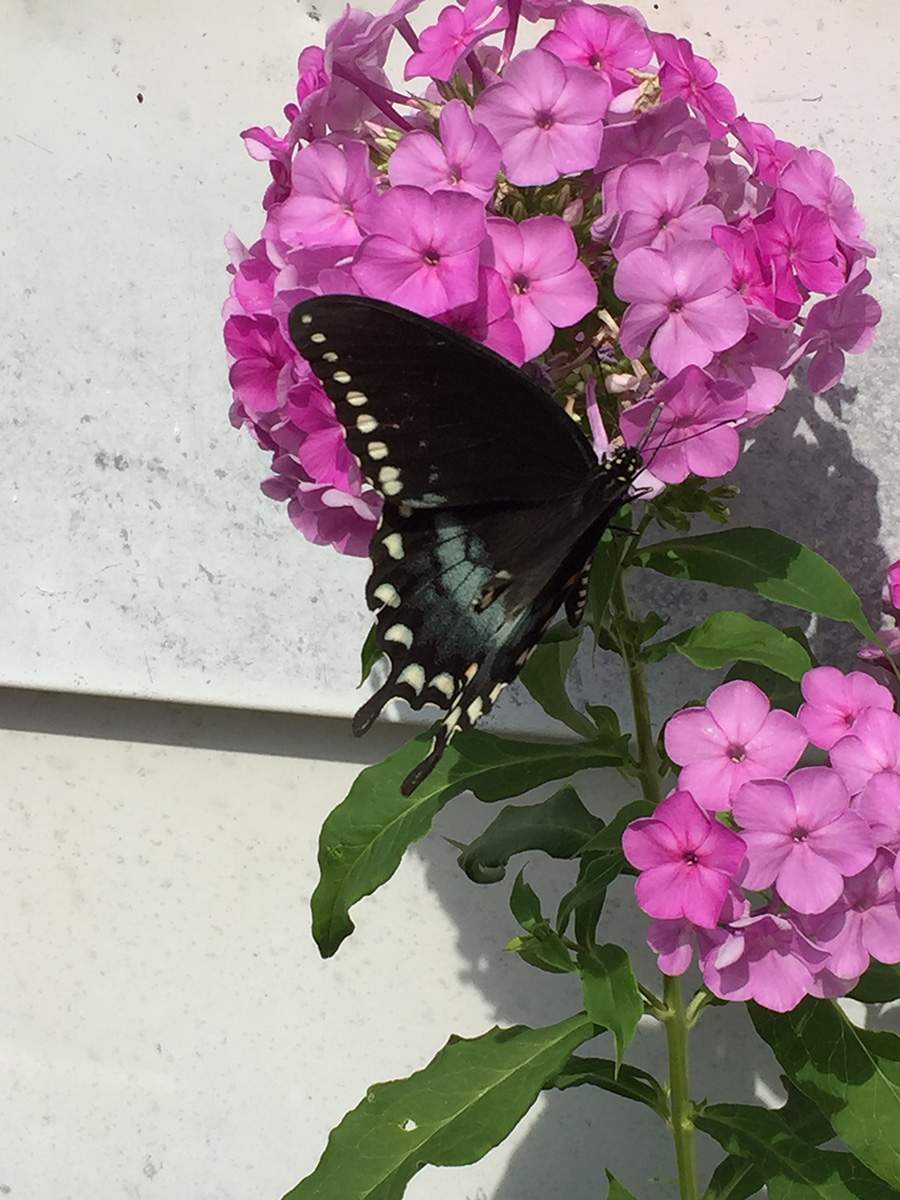 'David' and 'Jeana' garden phlox
Another excellent plant for pollinators, garden phlox (Phlox paniculata, Zones 4–8) is also a tried-and-true cut flower perennial. This traditional garden plant comes in a myriad of colors and has a long bloom season from July to September (sometimes into October). Best planted in full sun, garden phlox loves well-drained, fertile soil. It will let you know when it needs water, but it is best to give it a good layer of mulch in the spring to keep the roots cool and moist. Thinning out the stems as needed will help prevent powdery mildew. A Chelsea Chop in May will help keep the stems from flopping.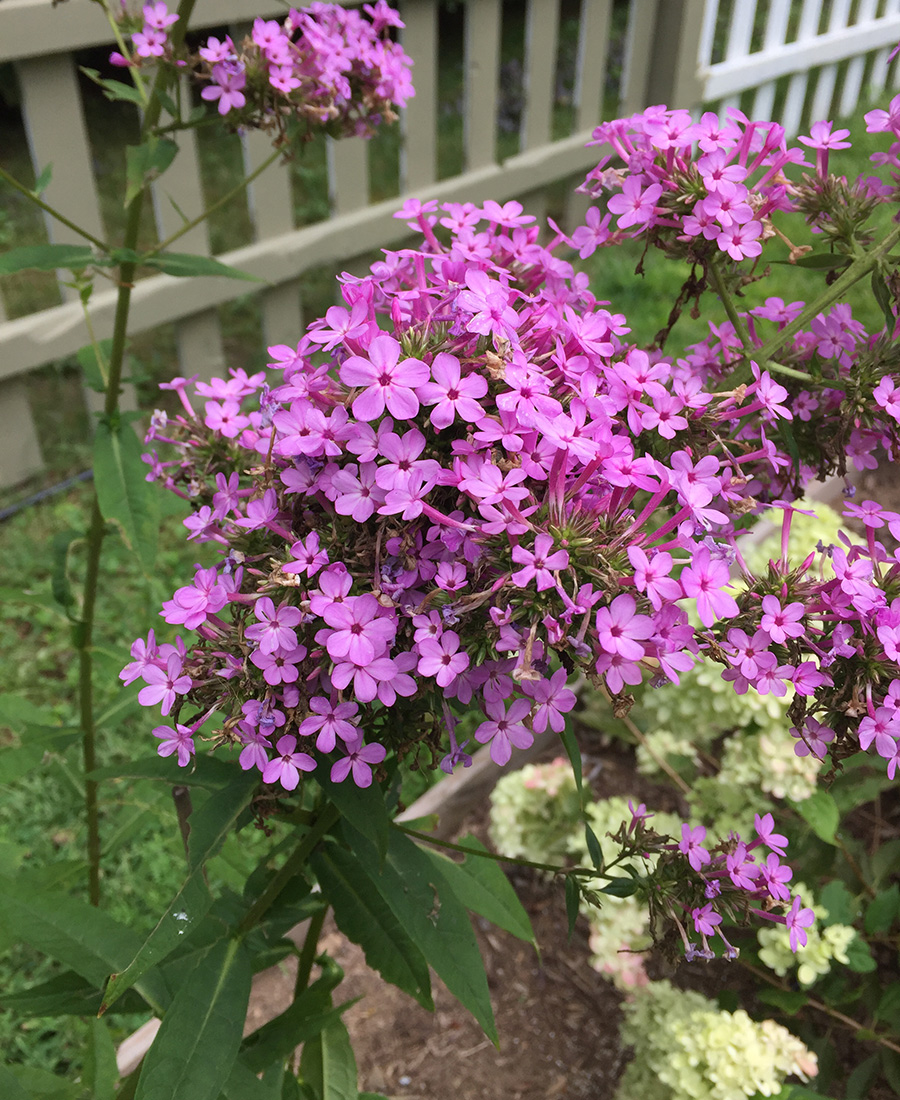 Two cultivars stand out for performing in the garden: 'Jeana' and 'David'. According to a Mt. Cuba phlox trial, 'Jeana' is a top pick for pollinators and powdery mildew resistance. Its fragrant, lavender-pink flowers can sit atop stems up to 4 feet tall. While its flowers are a little smaller than those of other phlox, 'Jeana' attracts at least as many pollinators as other cultivars.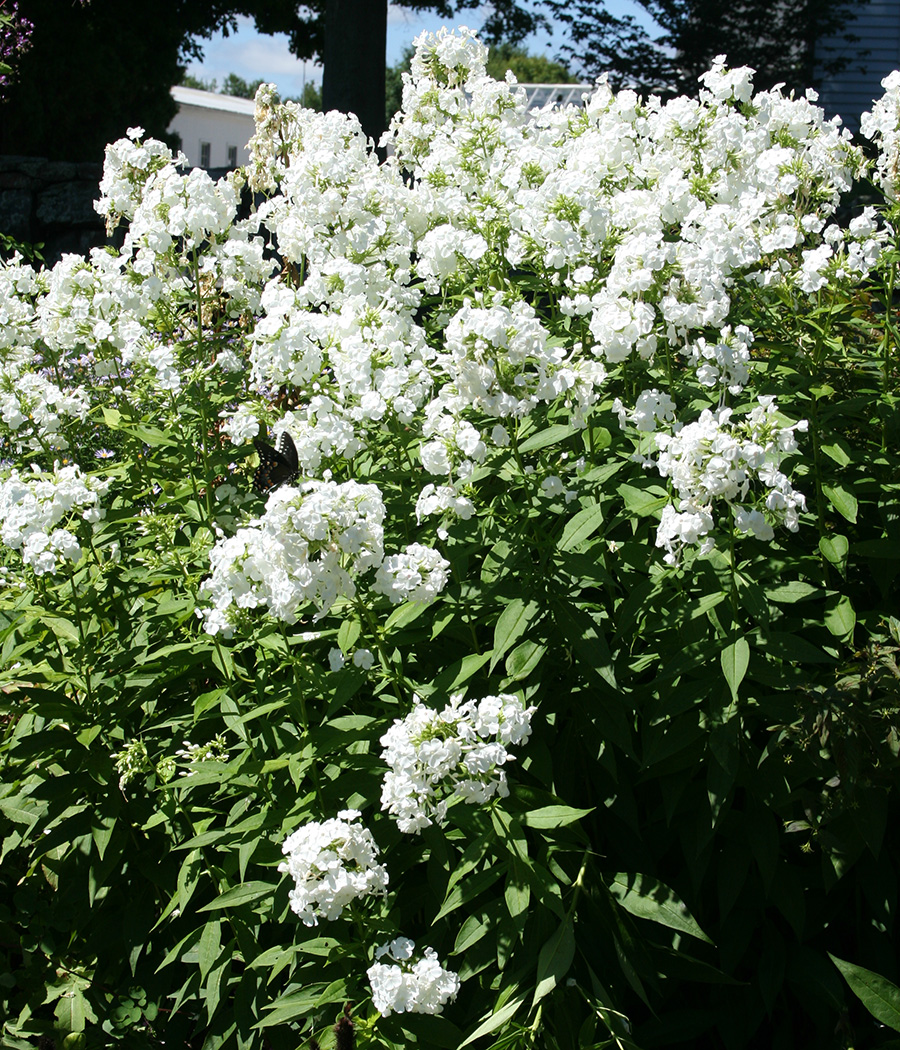 If you are looking for a white cut flower for your floral arrangements, then the classic cultivar 'David' is the way to go. This is one of the most popular phloxes due to its powdery mildew resistance, lovely fragrance, and overall performance in the garden. However, it only reaches about 2 feet tall, so be sure to plant it toward the front of a border.
—Michele Christiano is a horticulture assistant at Longwood Gardens in Kennett Square, Pennsylvania.