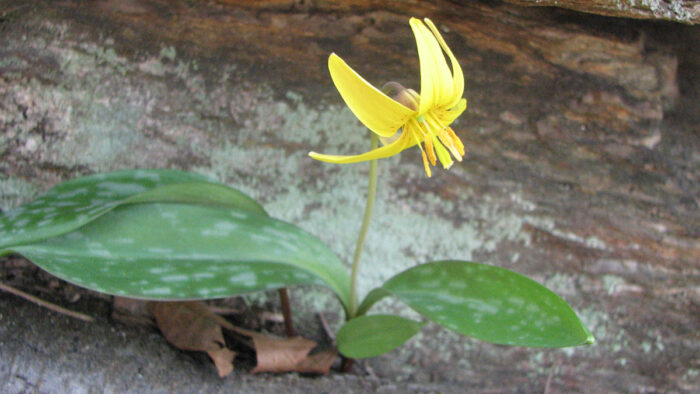 As the ground thaws in the Mid-Atlantic, a group of native flowering plants has a short but sweet time to shine. Spring ephemerals welcome the warmer weather and longer days with their fleeting colors and delicate textures. Some stay longer than others, but all are a breath of fresh air after a long winter.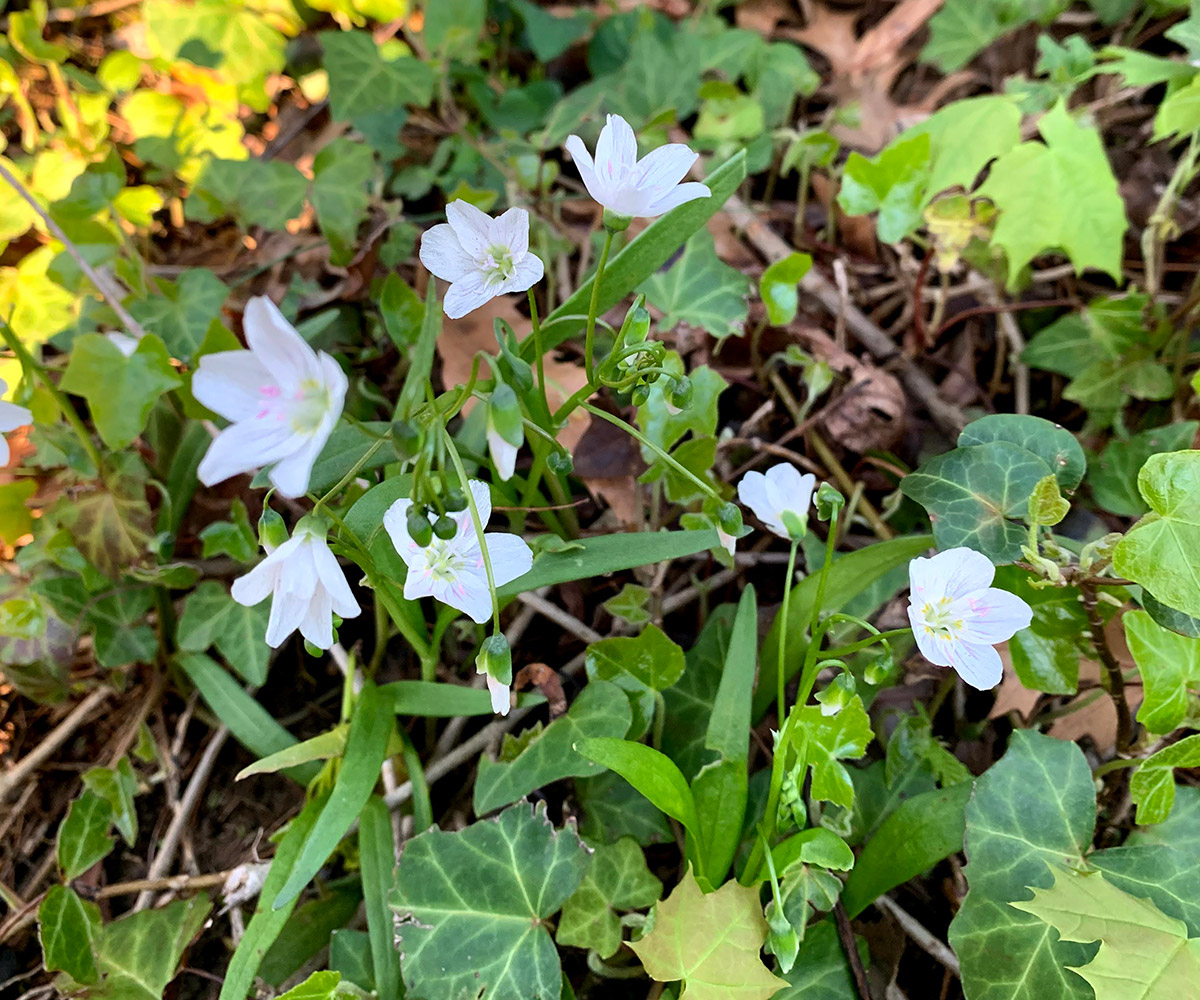 Spring beauty
Claytonia virginica, Zones 3–9
Bloom time in the Mid-Atlantic: April to May
Spring beauty may be overlooked by most because of its small stature, but once naturalized it forms a wave of light pink in the garden during April and May. One of the smaller ephemerals at about 4 inches tall, this wildflower has edible tubers and loves rich woodland soil and stream banks. However, it will also tolerate drier conditions. It's very versatile and can withstand both dense-shade and light-shade conditions.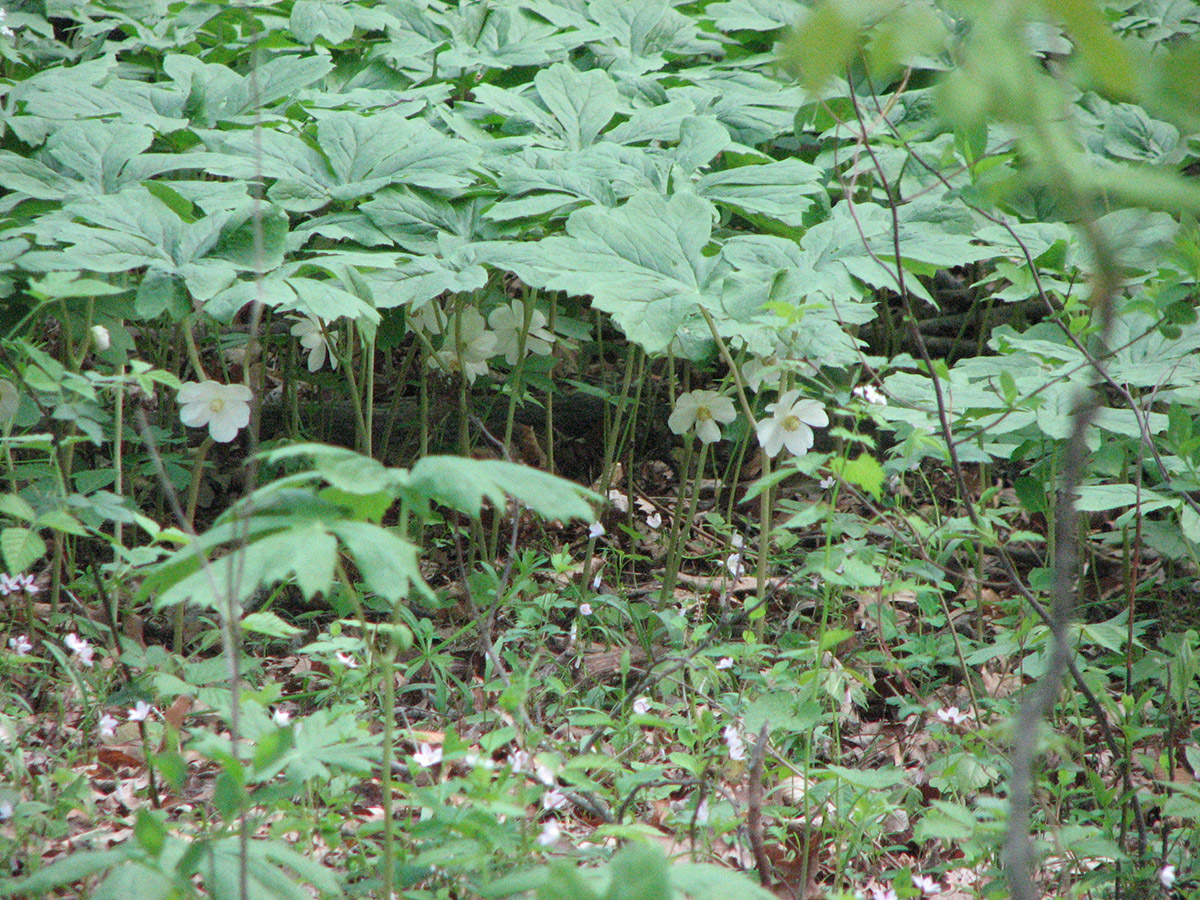 Mayapple
Podophyllum peltatum, Zones 4–8
Bloom time in the Mid-Atlantic: April to June
This native has it all: interesting umbrella-like foliage, pretty white flowers, and attractive, edible fruit (when completely ripe). It grows best in moist, light shade but can be drought tolerant when established in its native growing conditions. It will grow 12 to 18 inches tall and does not love competition, so it will naturalize better when not planted with many or any other plants. The ripe fruit is known to be edible, but all other parts of the plant (including the unripe fruit) are toxic.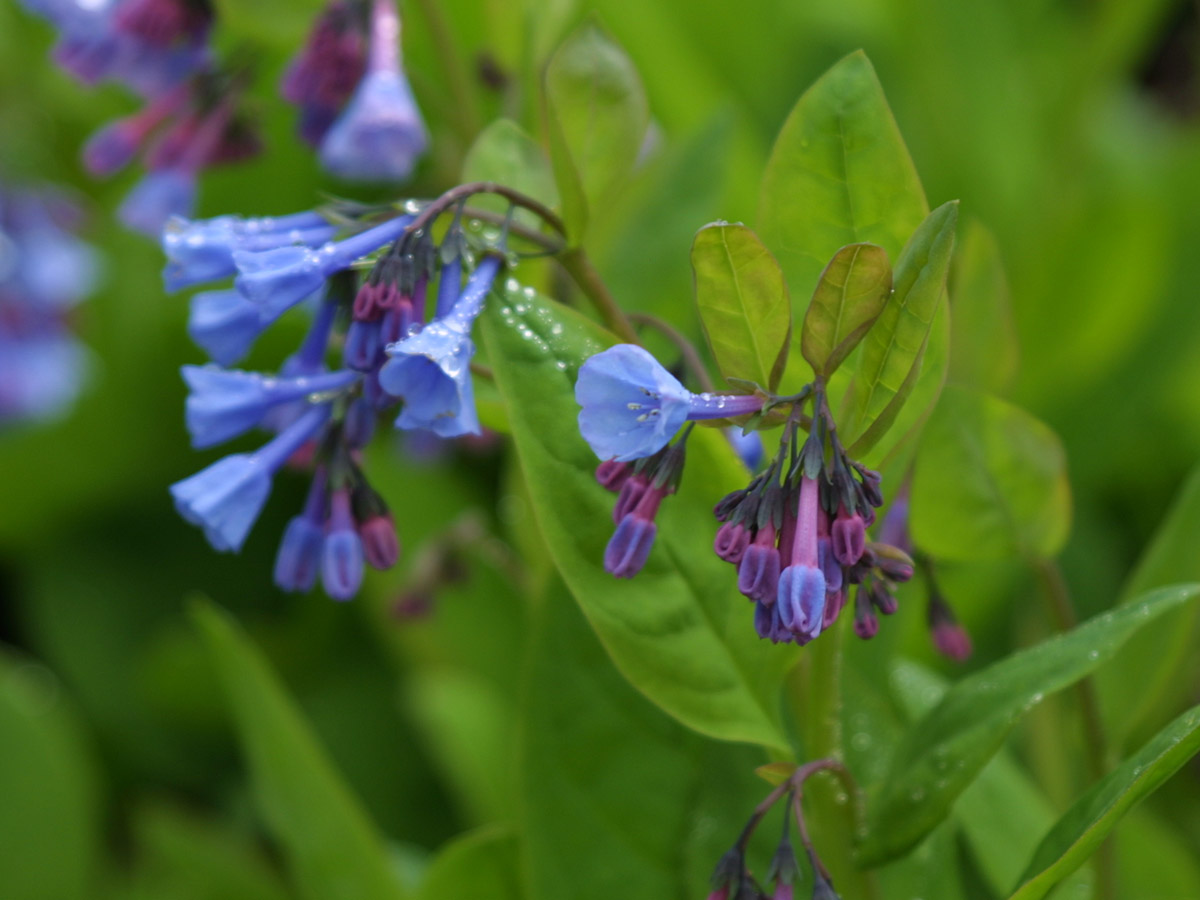 Virginia bluebells
Mertensia virginica, Zones 3–8
Bloom time in the Mid-Atlantic: April to May
From the time the purple-tinged foliage emerges to the moment the beautiful, blue, trumpet-shaped flowers appear, Virginia bluebells are a favorite spring ephemeral that are beloved by gardeners in the Mid-Atlantic. This plant performs best in light shade with moist woodland soil. It can tolerate a little sun but may go into dormancy a bit earlier than it would if it were planted in shade. This plant can reach 1 to 2 feet tall and will die back before the hot summer months, so be sure to keep that in mind when planting it.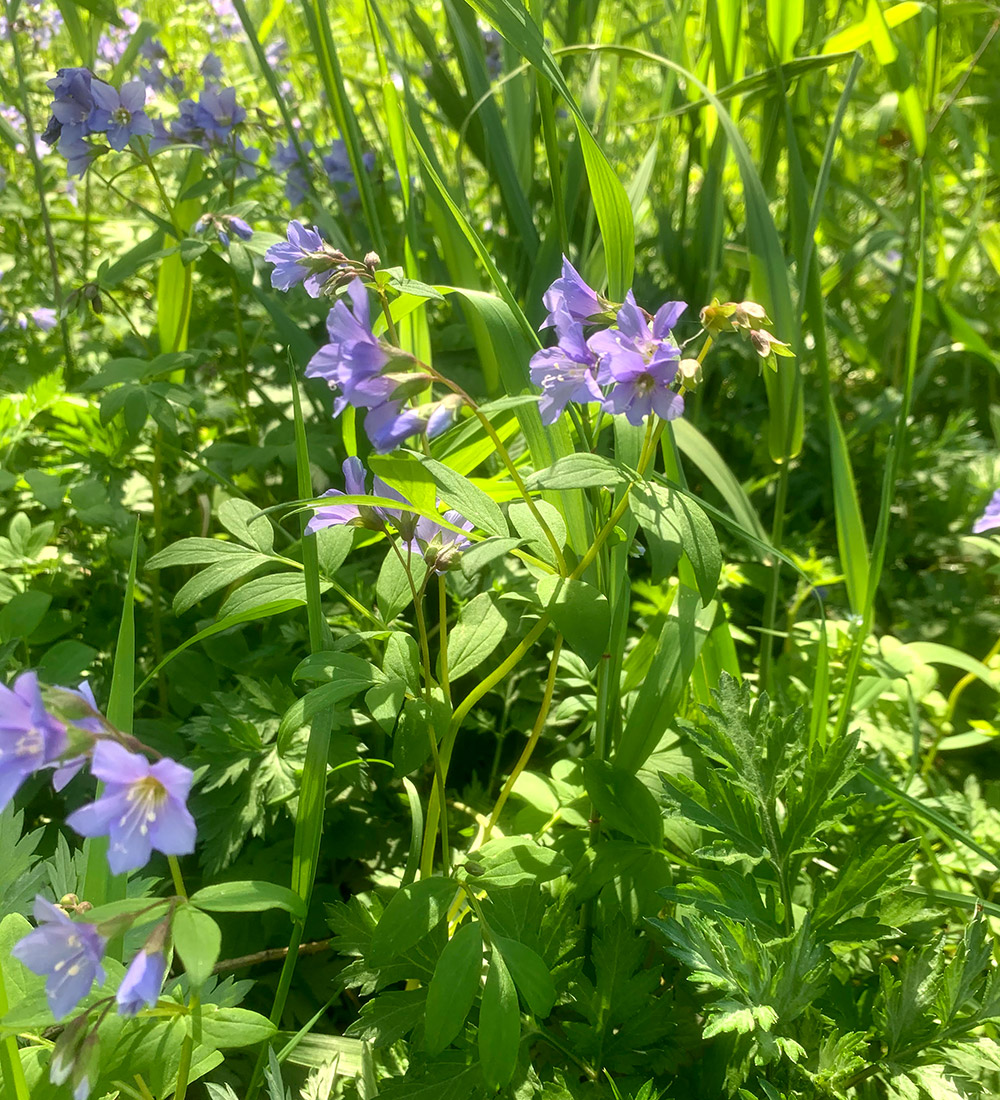 Jacob's ladder
Polemonium reptans, Zones 3–8
Bloom time in the Mid-Atlantic: April to June
The pretty, pinnately compound leaves of Jacob's ladder are a wonderful feature of this purple-blooming native wildflower. Some gardeners may argue whether Jacob's ladder is a spring ephemeral at all, but it made this list due to its lack of heat tolerance. It will quickly go dormant with the summer heat of the lower Mid-Atlantic. Jacob's ladder can typically be grown in light shade in moist soil, but in cooler northern climates it is known to tolerate full sun. A wonderful self-seeder, this plant will grow a foot tall and naturalize with optimal growing conditions.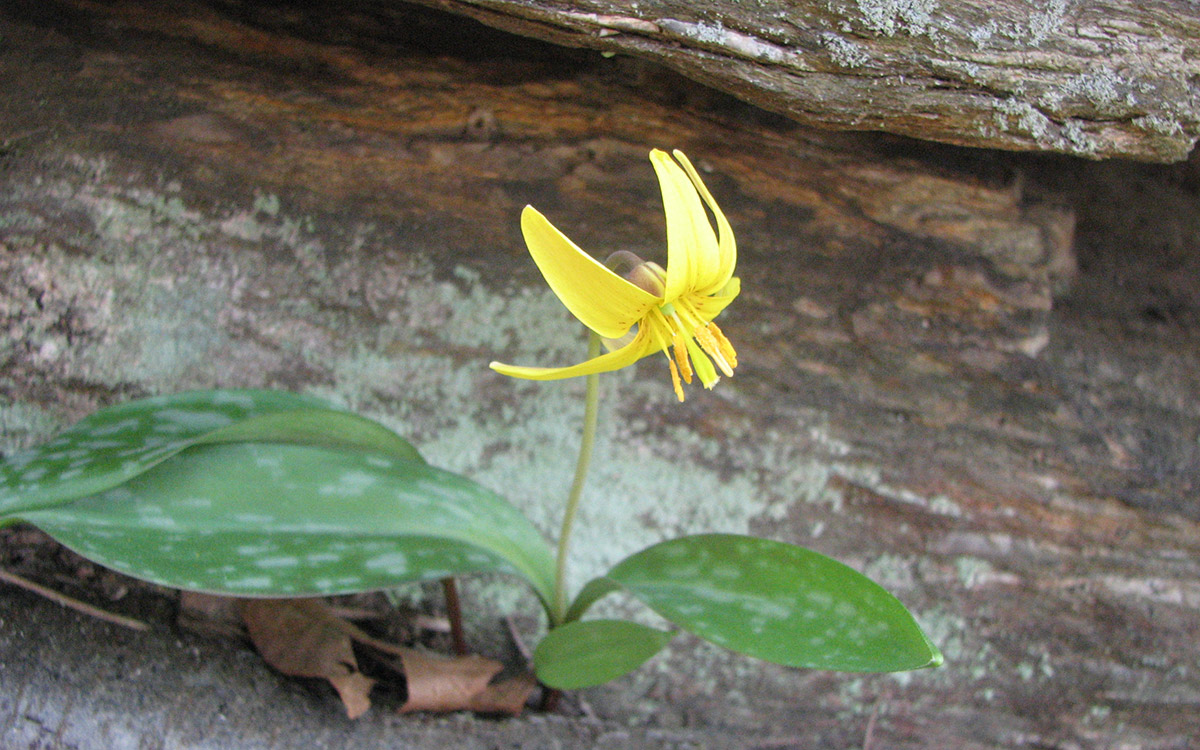 Yellow trout lily
Erythronium americanum, Zones 3–9
Bloom time in the Mid-Atlantic: March to May
One of the first spring natives to emerge, yellow trout lily, or dogtooth lily, has a single, delicate yellow flower that sits atop mottled tulip-like foliage. Usually found in moist, rich forests and along streams, this native will grow 4 to 8 inches tall and makes a beautiful addition to a woodland garden. However, it is slow to establish and will take several seasons to flower. After planting, trout lilies will slowly colonize.
—Michele Christiano has worked in public gardens for most of her career. She currently works as an estate gardener maintaining a private Piet Oudolf garden.