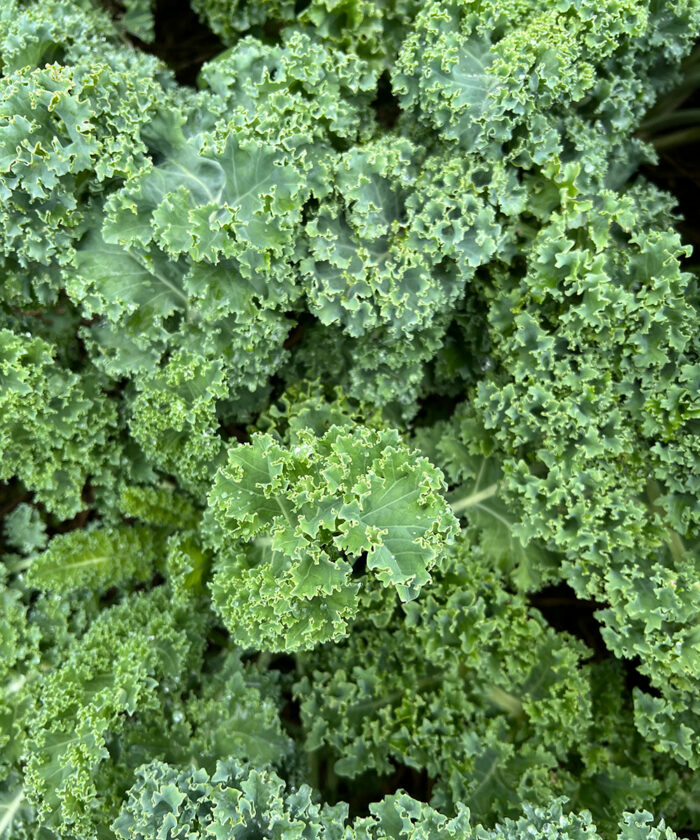 If you haven't noticed, Americans are good at jumping the gun on fall. By early August my neighbor has already set out her "It's Fall Y'all" porch sign. The end of summer, and even early fall, is hot in the Southeast—perhaps even too hot for a pumpkin spice latté. But when September rolls around, we start to get hints that cooler weather is on the way. Days get shorter, and nighttime temperatures start to level off. There really is no off-season for gardens in the Southeast; there is something to do or tend to every day of the year. The stretch from late summer to early fall is the perfect time for cool-season crops. But getting the most out of your veggie garden takes some prep work and planning while the weather is still warm.
Plan backward from your earliest frost date
In the spring, we are looking forward. Longer days are ahead, and we can't wait for the all-clear from the last winter frost. Veggie gardening in the fall flips the script, and we need to time crop planting for impending frost. Gardeners need to research the days to maturity for each variety of a certain crop that they want to plant. Days to maturity describes the average number of days from planting until it's time to harvest.
First-frost data vary widely throughout the Southeast. For example, it's not unreasonable for Huntington, West Virginia, to get its first frost in the third week of October. It might be two or three more weeks before a place like Columbia, South Carolina, sees a frost. Knowing when frost is likely in your area and working backward with estimated days to maturity for each crop can help lead to success. However, many traditional fall crops can handle—and might even benefit from—some light frost, so there is wiggle room.
Here are some of my favorite crops for the Southeast that are easy to grow.
The top crops for fall planting in the Southeast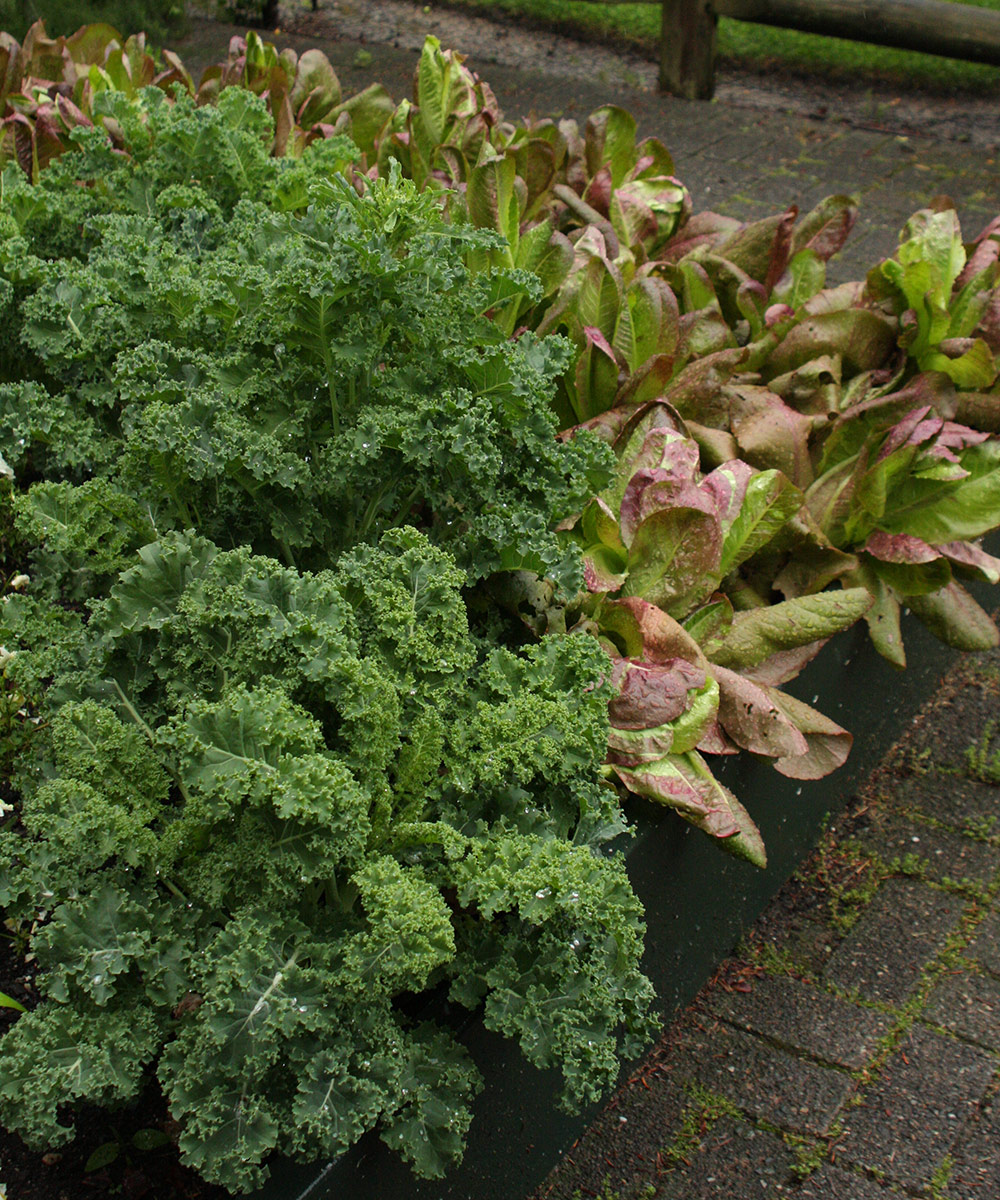 Kale can be harvested early
If you're going to try one fall crop this year, I suggest kale. Kale is one of the best cool-season crops for fall gardening in the Southeast. You can eat it fresh or employ one of the hundreds of ways to cook or preserve it after harvest. There are many other brassicas you can grow in the fall. However, I find kale to be the easiest because you can eat it before it reaches its full mature size, shortening the time window to harvest. Sow kale seeds about six weeks before your anticipated first frost. Transplants are also an option if you are running behind. Kale needs adequate moisture, particularly during the first stages of growth. Ensuring young transplants or seedlings don't fully dry out is a must.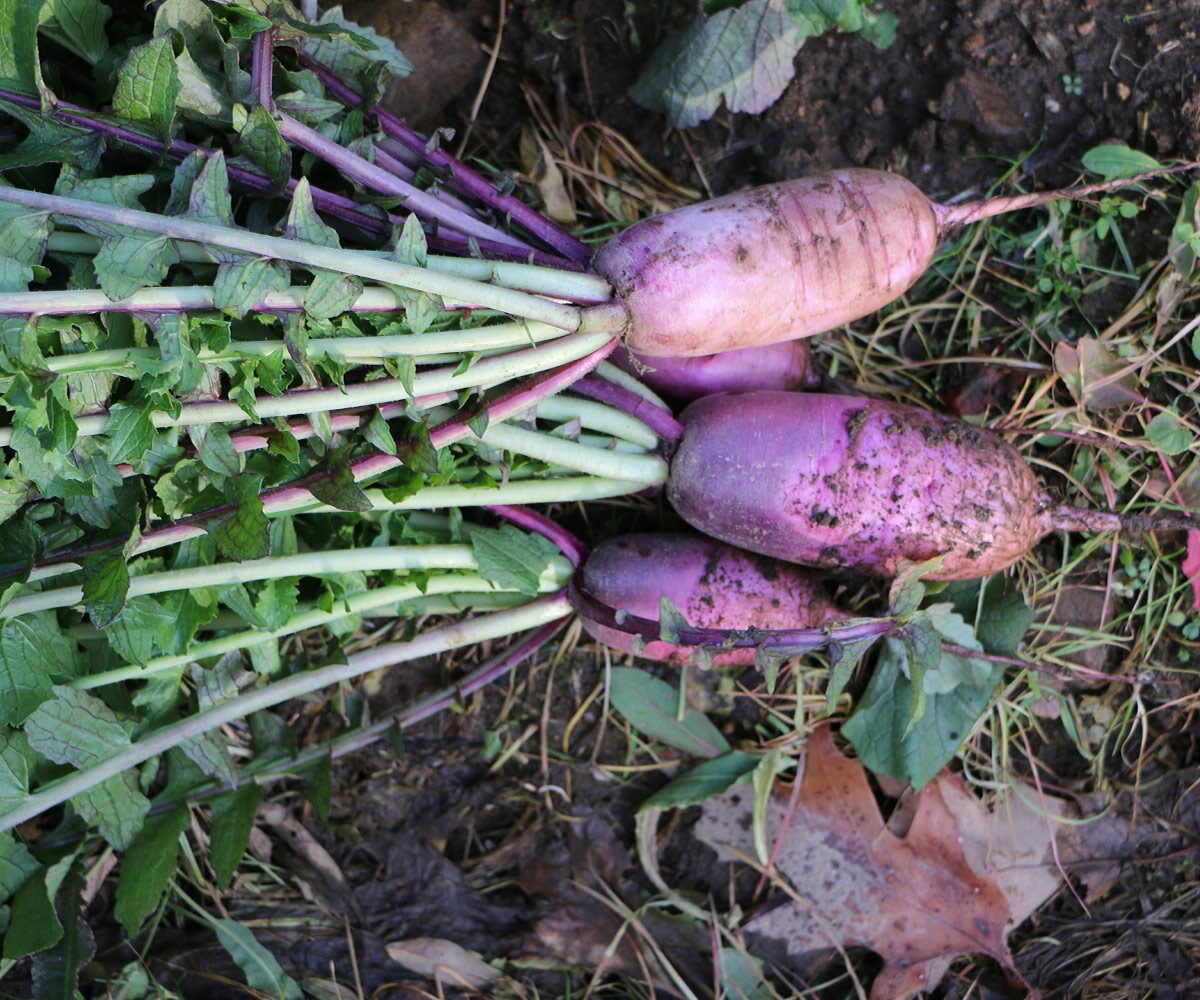 Radishes need very little care
Another favorite fall crop is radishes. Radishes are relatively effortless to grow. They can germinate exceptionally well even with cooler soil temperatures. However, there are many varieties of radish. Their days to maturity can vary from 22 to 60 days. Gardeners should research each variety based on the first predicted frost for their area. Radishes do not transplant easily, so direct sowing is the best option. They like full sun, and seeds should be placed about an inch apart.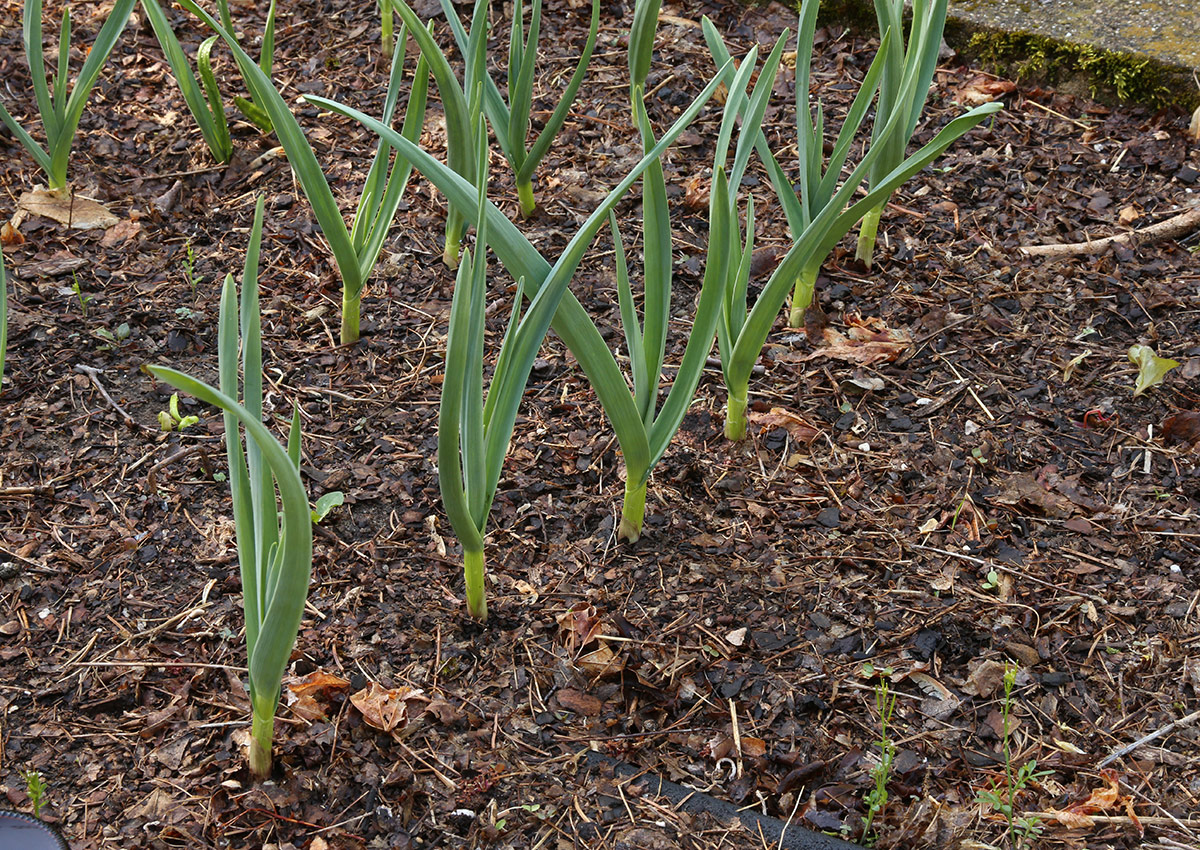 Alliums like garlic and onions can be planted in succession
Fall in the Southeast is a wonderful time to plant and experiment with edible alliums (Allium spp. and cvs., Zones 3–11). All garlic and onions are alliums. Earlier in the fall, I plant bunching onions, also known as Welsh onions, from seed to eat their edible tops later in fall or in early winter. These onions can be direct-sown or started indoors for planting later on. They can be heavy feeders, so a little compost or fertilizer can be beneficial. As we get into October or early November, my mind turns to another allium—garlic. Garlic is a fun crop that is super easy to grow.
Experiment with different crops
There is a diverse range of plants you can grow in the fall in the Southeast. If you're new to gardening in the fall, check out Tips, Tricks, and Inspiration for Your Fall Vegetable Garden or this guide on how to grow cool-season crops. Many fall crops, such as cabbage, kale, and asparagus, are also very ornamental. Autumn might be a wonderful opportunity for you to flex your gardening muscles and extend your growing season as long as possible.
For more Southeast regional reports, click here.
—Andy Pulte is a faculty member in the plant sciences department at the University of Tennessee.