How-To
Overwintering In-Ground Figs in Colder Climates
The most important rule when growing figs in cold areas is to be creative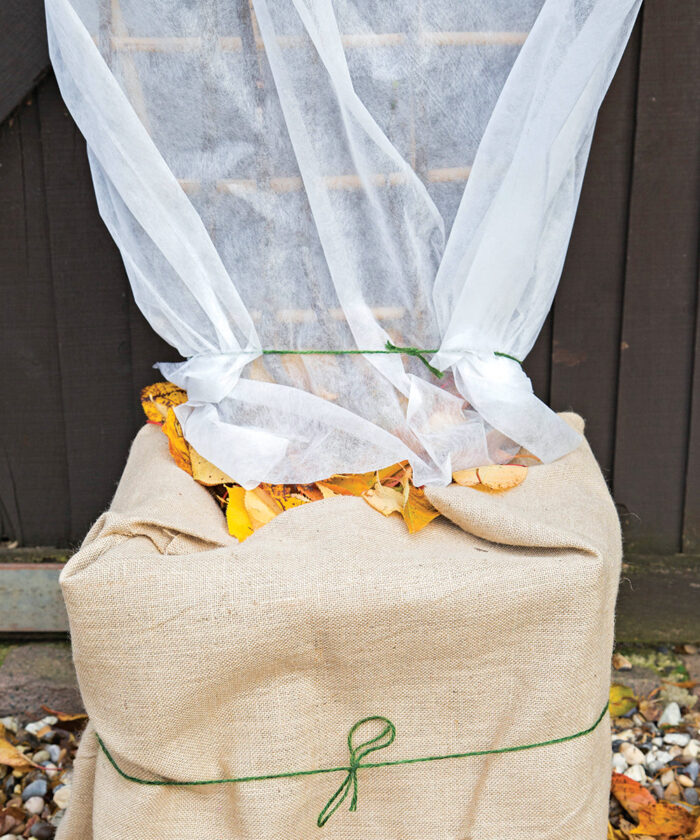 The most important rule when growing figs in cold areas is to be creative. For example, I once met a Zone 5 grower who made a "figatorium," a greenhouse with permanent sides and a roof that could be removed for the summer.
Here are some other approaches to overwintering in-ground figs.
Grow the figs below grade in a trench that is covered for the winter.
Install an insulated structure over the top of the plant for the winter—and where it's really cold, use supplemental heat.
Wrap and insulate the plant. Common fig wraps include snow fence filled with leaves, old carpet, and tarps. Accumulated moisture can cause rot, so use materials that breathe.
Chop the roots around at least half of the plant so it can be laid on the ground, then bury or mulch it.
If things don't go as planned and the aboveground portion of the plant dies back, it will usually grow back from the roots. If you have a winter mishap, keep trying.
Containers are a practical way to overwinter figs in Zone 7 and colder areas. Because the roots are exposed to more temperature swings, a safe minimum temperature for a potted plant is around 22°F.
Potted trees go dormant in autumn as temperature and light levels drop. Speed up the process by cutting back water and not fertilizing. Once the plant is dormant, stow it in a protected indoor space such as a sunroom, garage, or cold cellar. You can also keep the pot outside, protected under an insulated frame. During winter storage indoors, where the air may be dry, water dormant plants occasionally to keep the soil from drying out.
---
More on growing figs:
---
Steven Biggs, author of Grow Figs Where You Think You Can't, has trialed so many varieties in his Toronto garden that his family put him on a "fig diet" to make space for other things.
View Comments