Southwest Regional Reports
How to Mix Annuals, Perennials, and Succulents in Containers
It is possible to meet the needs of a variety of plants in one stunning display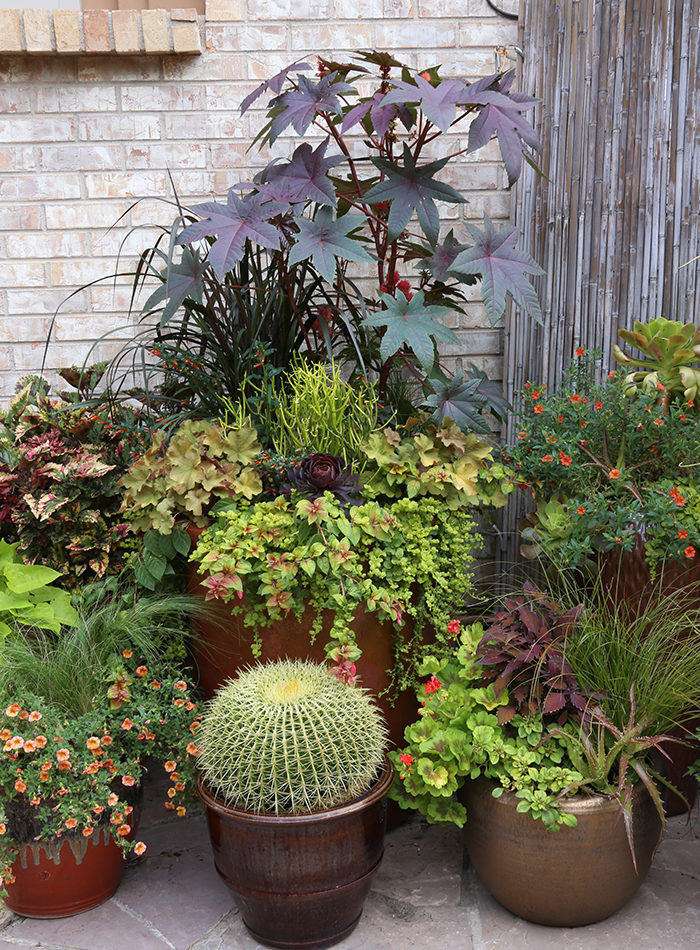 Living in the low desert certainly has its pros and cons when it comes to gardening, but one particular benefit that we are quite fond of is the ability to grow succulents year-round without having to bring them inside in the winter months.
Overwintering succulents was part of our reality in Colorado. Each year, Sheila's Denver guest room became a Little Shop of Horrors full of overwintering plants and succulents, cyclops-like light attachments to provide the perfect amount of light for her plants, and barely enough space to walk to the back of the room to water. Living in an environment where that scenario doesn't exist is quite the treat, to say the least.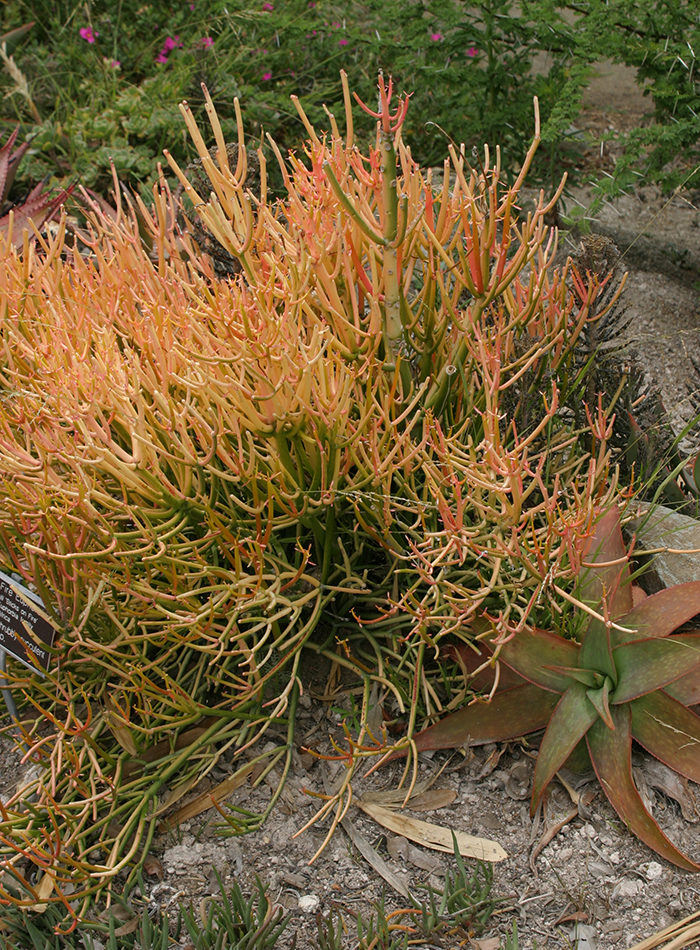 Finding a better way to plant a pot
A favorite technique that we have always utilized on our own containers and for clients is the comingling of succulents, annuals, and perennials. The succulents can have a subtle effect like elephant's bush (Portulacaria afra, Zones 9–11), acting purely as a filler within a bigger picture, or they can act as the main attraction, like 'Sticks on Fire' pencil cactus (Euphorbia tirucalli 'Sticks on Fire', Zones 9–11). The best part is that we can plant those containers knowing that the succulents can stay where they are year-round. By popping in new and fresh annuals or perennials for seasonal color and texture, we can change the look and feel of the containers without completely dismantling them on a regular basis.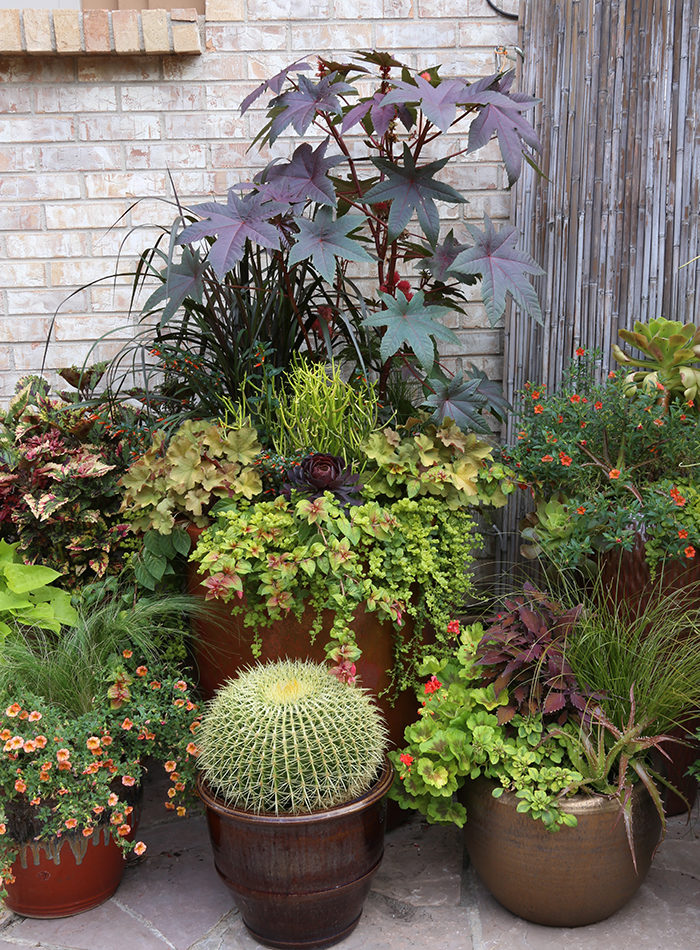 How to plant succulents and annuals together
There are a few things to be aware of when planting succulents and annuals together. First, be sure you're providing an appropriate soil that will fulfill the needs of both the plants. We like mixing two parts organic potting soil (Black Gold Natural and Organic Potting Soil is our favorite) along with one part perlite or pumice. This can help add the drainage needed for all plants to remain happy and healthy. Next, be sure to match the annuals' sun requirements to that of the succulents. If you're trying to make a partial- to full-shade annual such as 'Alabama Sunset' coleus (Plectranthus scutellariodoes, Zones 10–11) and a full-sun succulent such as spineless prickly pear cactus (Opuntia ellisiana, Zones 6–10) live in harmony, you may need to rethink your selections, no matter how beautiful they would look together. Finally, be sure to keep the watering requirements in mind when combining various plant types in a container or garden. Different watering needs can typically be managed by spot-watering the thirstier plants and avoiding the less needy succulents, but be careful not to unintentionally overwater the succulents. This can be detrimental to their health.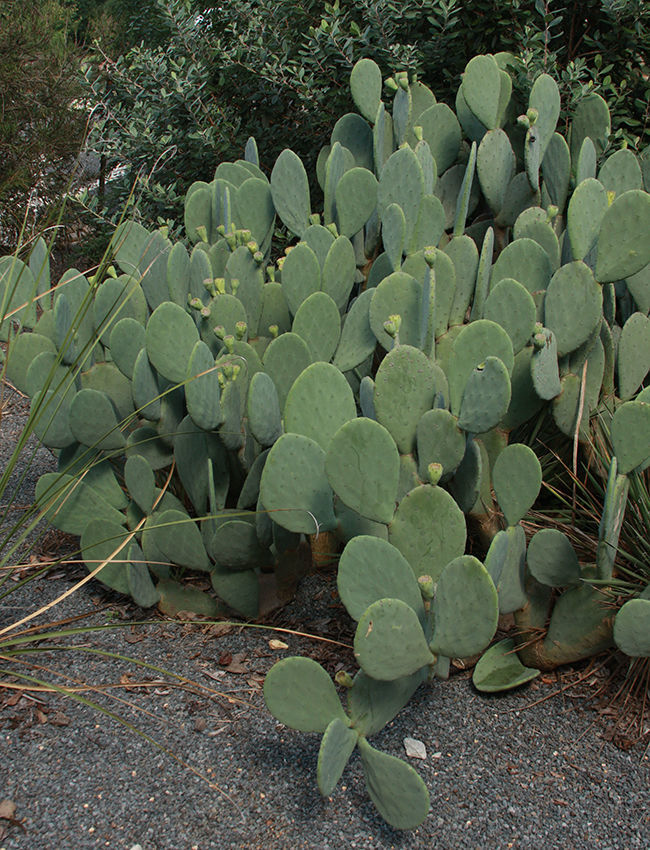 Playing with combinations of annuals, perennials, and succulents is part of the fun in container gardening. Be sure to follow our basic guidelines in order to save yourself the frustration and cost of losing plants that aren't compatible. If you live in the low desert like us, but on occasion experience a cold spell, just toss an old sheet or frost cloth on your containers to be sure they stay happy and healthy for years to come.
—Sheila Schultz and Laurel Startzel are a mother-daughter duo who founded Denver Dirty Girls Container Gardening while living in Denver and have continued their business since moving to Tucson, Arizona.
View Comments