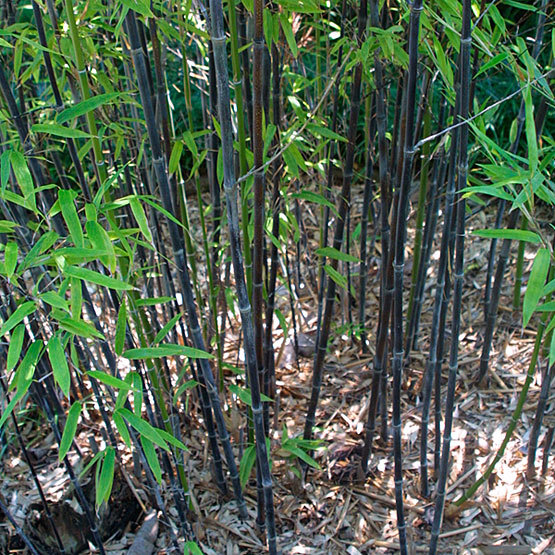 Plants in the genus Phyllostachys are medium-sized and large bamboos hailing from East Asia and the Himalayas. They are evergreen and spread by rhizomes, although they are more clump-forming in cooler climates. Leaves are yellow-green, light green, or dark green and arise from hollow, grooved culms that often zigzag from node to node. Their elegant form is great in containers, as specimens, or in a border. They love a woodland setting.
Noteworthy CharacteristicsEvergreen bamboos with elegant form and foliage.
CarePhyllostachys need fertile, organic soil that is moist but well drained. Full sun or dappled shade. If grown in containers, use a soil-based mix and fertilize monthly. Shelter from cold, drying winds where not hardy.
PropagationDivide in spring.
ProblemsRust and stem smut are common, while slugs and snails can attack new shoots.