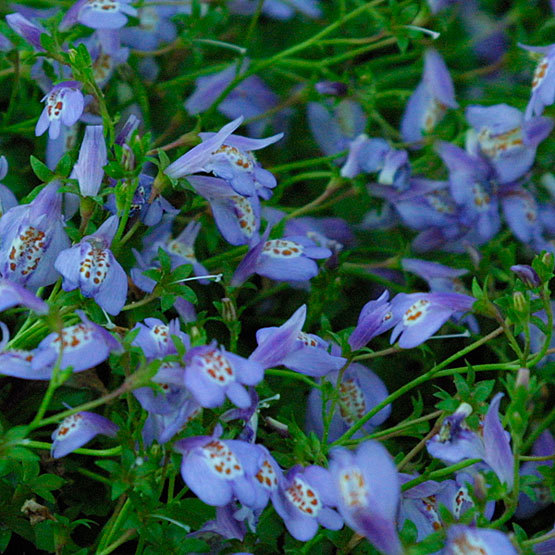 This genus of annuals and creeping perennials is grown for its ground-covering form and its pretty, snapdragon-like flowers. The 30 or so species hail from wet habitats in the Himalayas, India, Pakistan, and Asia. Mazus is a fast grower but is well-behaved, making it useful in a rock garden, at waterside, or between paving stones. It creeps along and puts out roots along the stems, forming an attractive mat of foliage and flowers.
Noteworthy CharacteristicsFast grower. Good groundcover.
CareProvide a sheltered site in full sun and moist but well-drained soil of moderate fertility. Some species can be grown in an alpine house.
PropagationPropagate by division in spring, or sow seed in a cold frame in spring or fall.
ProblemsSlugs and snails may eat foliage.