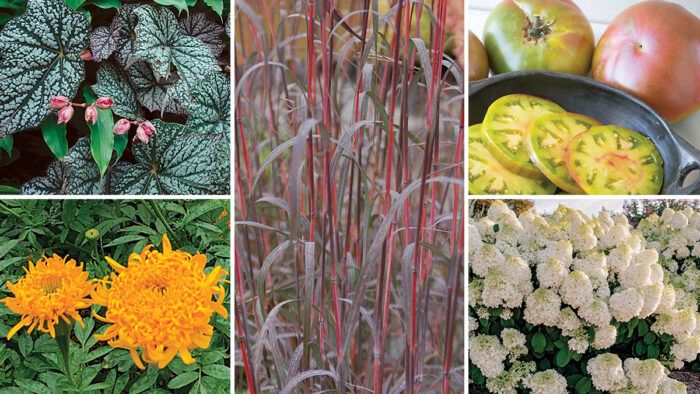 Each year we do a feature in our big spring issue introducing folks to a slew of new offerings from plant breeders. But this is not simply a list of plants that we think look interesting. Our standards here at Fine Gardening are higher. We interview breeders, marketers, and the heads of trial gardens across the country to dig deeper into why a particular new plant is worthy of praise. In the pages that follow, you will find perennials that have better disease resistance, shrubs that offer unimaginably large blooms, and even veggies that are low-care yet produce high yields. A new section this year features nativars that are making their way to garden center shelves in 2022. In some cases, this cadre of perennials and shrubs are naturally occurring cultivars of straight native species. Which new plants are right for you? Check out the articles below to find out.
---
The challenge of finding new plants
Have you ever fallen in love with a plant you saw in the pages of Fine Gardening but struggled to track it down? We have. You'd think that the staff of a national horticulture magazine would always be able to find the plants they want, but it's not easy. Mail-order nurseries have been drying up faster than the soil in Arizona on a hot summer day. Add to that the supply chain issues that the global pandemic has caused, and getting your hands on that coveted plant can be impossible. Here are a few tips to keep in mind when trying to find any plant—including the new offerings presented here.
1. Start online
The phrase "Just ask Google" can be annoying, but when it comes to finding a plant you want, an online search can be invaluable. If you can't locate an online mail-order nursery that carries it, you will likely be able to find the breeder or introducer of the plant, who can often point you toward a local distributor (i.e., garden center). Also, in recent years larger companies such as Monrovia and Proven Winners have launched online shopping portals that ship directly to retail consumers.
2. Try someplace local
Depending on where you live and how robust the gardening scene is there, independent garden centers can be great resources for finding that treasured plant. If the plant in question isn't in stock, you might be surprised how quickly a local nursery can track down and order it for you—even the newest varieties.
3. Give it some time
With new plants in particular, it can take a couple years for retailers to get their hands on a decent amount of stock. Why? Because the initial rollout of a plant can be small in order to limit risk for the breeder/wholesaler. No company wants to be left with tons of inventory if a certain plant flops with the general public. On the flip side, if a plant is a hit, the next year (or two) there will be an increase in stock.
---
See previous years' picks: