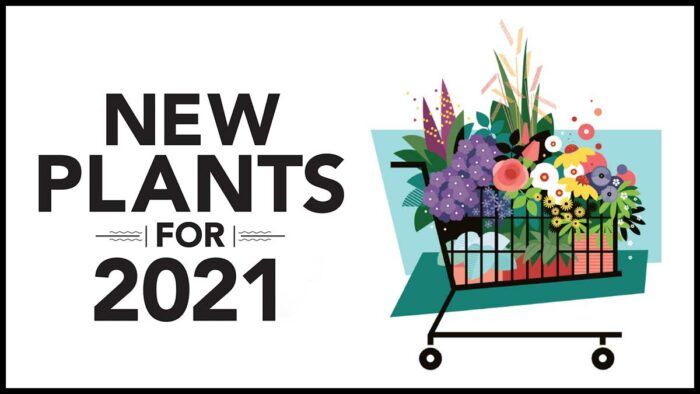 With so many annual events such as concerts and awards shows postponed this year, it was especially nice to see that the new-plant rollout for 2021 would still happen. And the plant breeders did not disappoint. There have been very few times over the last several years when the staff here at Fine Gardening could say, "Wow, that's truly something different." But this year we found ourselves saying that on more than one occasion. Novel colors, impressively compact habits, and bloom times that seem impossibly long are just a handful of traits from these new plants that caught our attention. It didn't take long for our online nursery carts to fill up and for those garden center shopping lists to grow longer. We're hoping that you are equally excited, and that you're able to somehow squeeze a few of these gems into your beds.
Sources
Embrace the chase
After several years of doing a yearly feature on new plants, we're getting accustomed to receiving letters from frustrated readers. It's not easy to source plants, never mind plants that are brand-new to nursery shelves. Online nurseries have been on a steady decline for years, which puts a strain on the inventory for those that are left. Add to that the huge increase in plant purchasing brought on by new gardeners during the pandemic, and it's hard to anticipate which mail-order sources will have these plants. Here are a few ideas, however, to help in your search.
1. Familiarize yourself with the introducer. In many cases the company that bred or introduced the plant will list a retail location near you or an online nursery affiliated with its products. Go to that company's website and do some digging.
2. Become a web sleuth. By the time this issue hits your mailbox, the plants featured here may be available through many reputable mail- order nurseries. Do a quick online search and see what you find.
3. Ask your local nursery. Brick-and-mortar nurseries are sometimes the best way to find new plants. Even if they don't have the specific plant you seek in stock, they're usually eager to provide top-notch customer service—and therefore are willing to search high and low for the plant you want. As one retailer said, "Going the extra mile is what sets us apart from online outlets and keeps us in business."
See previous year's picks:
---