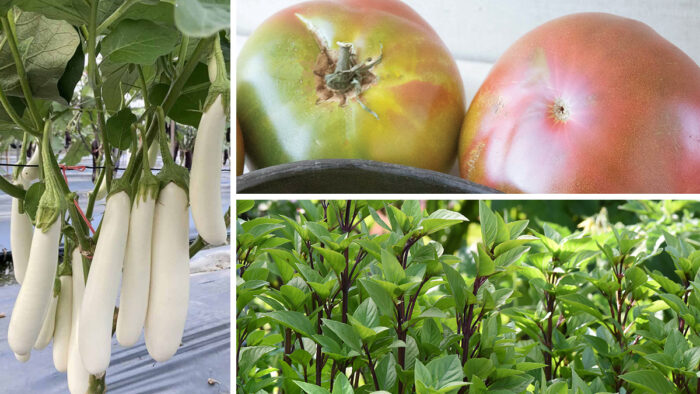 Each year we do a feature in our big spring issue introducing folks to a slew of new offerings from plant breeders. But this is not simply a list of plants that we think look interesting. Our standards here at Fine Gardening are higher. We interview breeders, marketers, and the heads of trial gardens across the country to dig deeper into why a particular new plant is worthy of praise. Below, you'll find the best new herbs and veggies. Which new plants are right for you? Read on to find out.
A weird color, but excellent flavor and disease resistance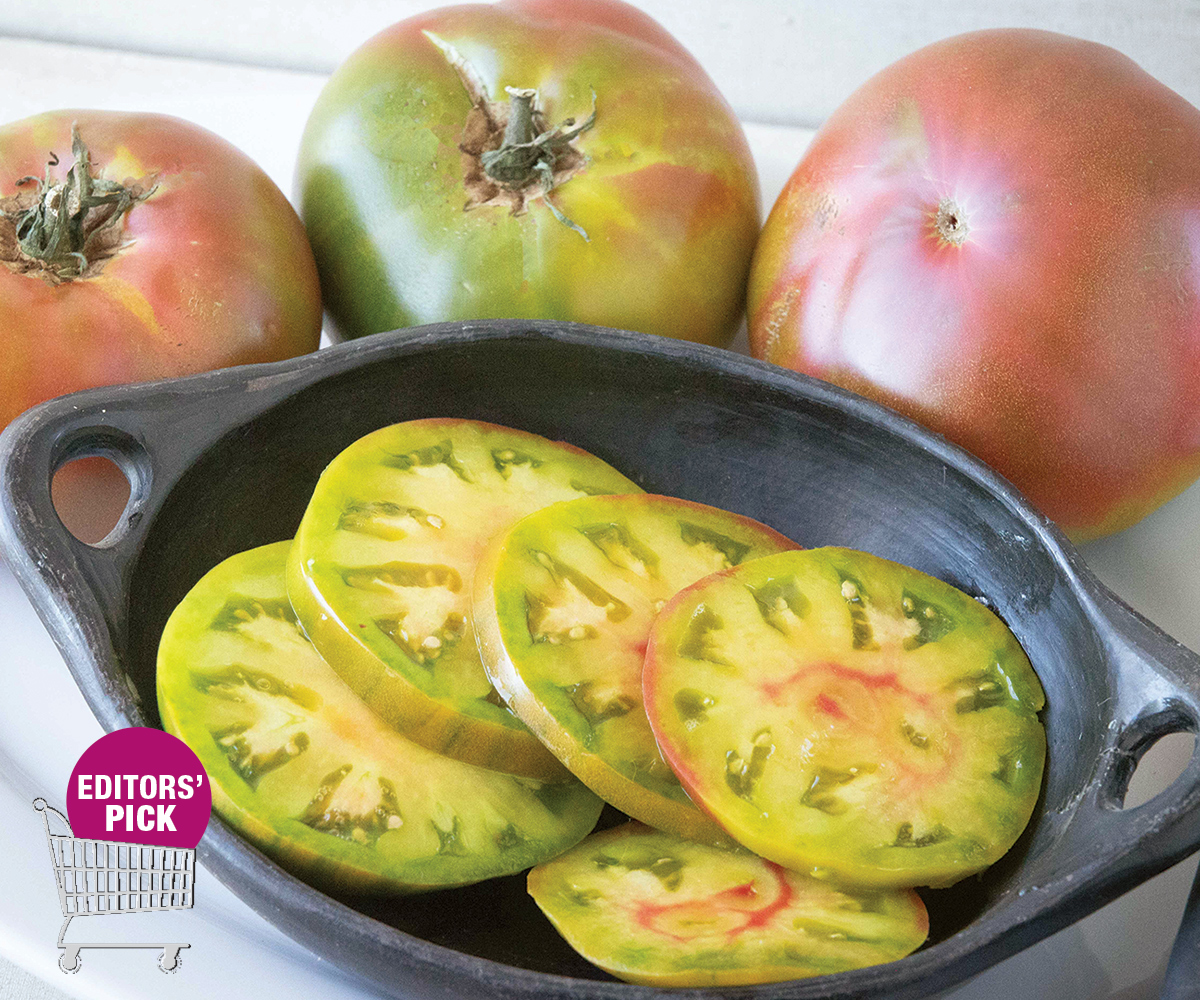 'Captain Lucky' tomato
Days to maturity: 75
This beauty was the creation of independent breeder Millard Murdock in North Carolina. The flesh is a gorgeous blend of green and pink with a sweet, fruity flavor. Expect large, beefsteak tomatoes with this wilt-resistant, indeterminate variety.
Introduced by: Johnny's Select Seeds
The perfect name for a savory eggplant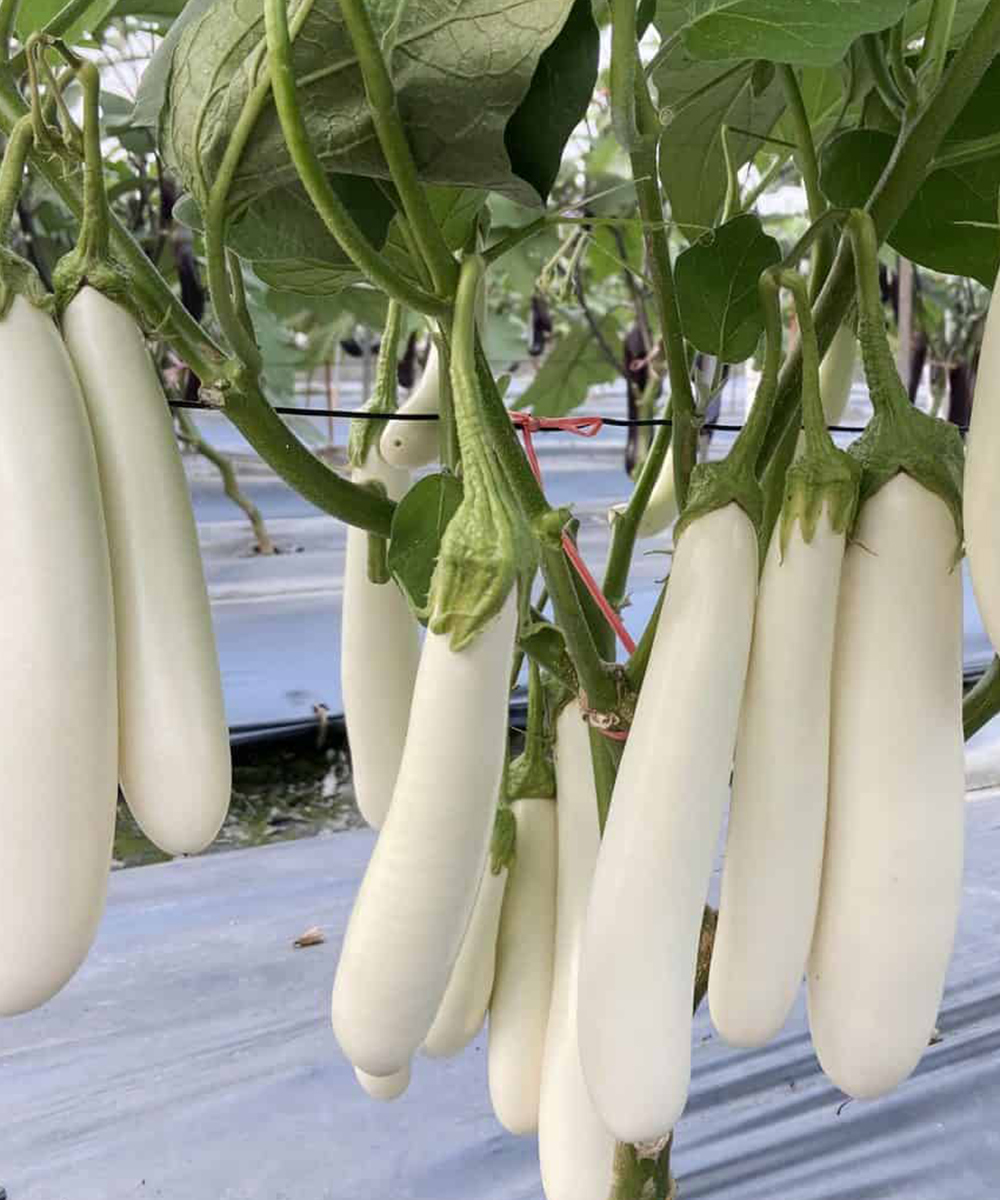 'Icicle' eggplant
Days to maturity: 55
If you're looking for an eggplant variety that everyone (even the haters) will love, you've found it. 'Icicle' will give you the sweet flavor of a Japanese long variety and the digestion-friendly mildness of a white eggplant. Clusters of ivory fruits appear early in the season for bulk harvesting. The skins are thin too, so there's no need to peel before you eat. For all of these good traits, 'Icicle' earned the designation of AAS winner in 2022.
Introduced by: Known-You Seed America Corporation
If you want lettuce beyond spring, try this variety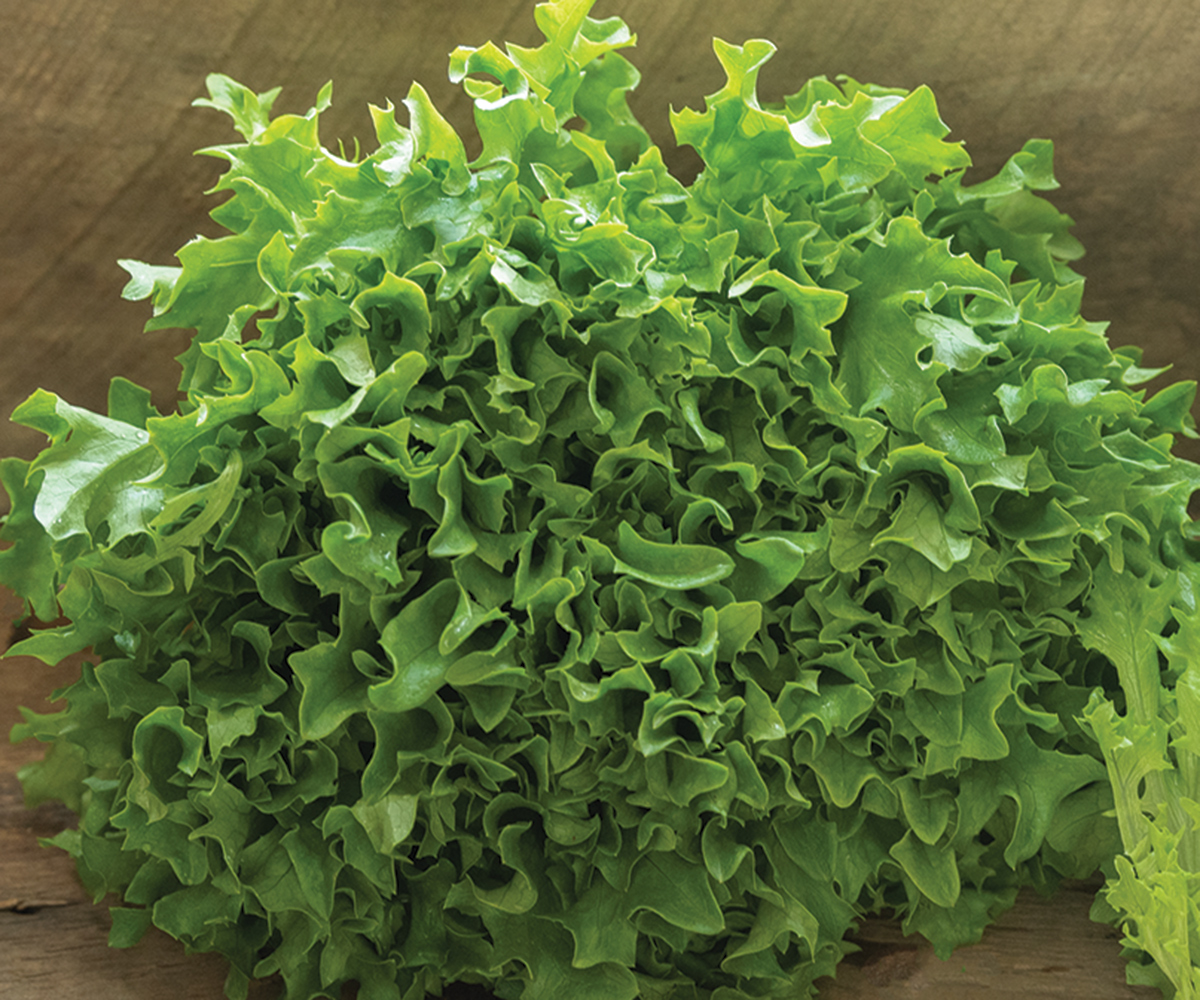 'Intercut' lettuce
Days to maturity: 46
A slow-bolting cultivar, 'Intercut' has what is described as a "soft texture" throughout every season, never succumbing to the bitterness that most lettuces get after spring is over. This makes it a perfect choice for continuous cutting in the garden, or resowing for successive plantings in summer. It's also highly resistant to downy mildew, a scourge of lettuce crops.
Introduced by: Johnny's Select Seeds
This is the ultimate ornamental edible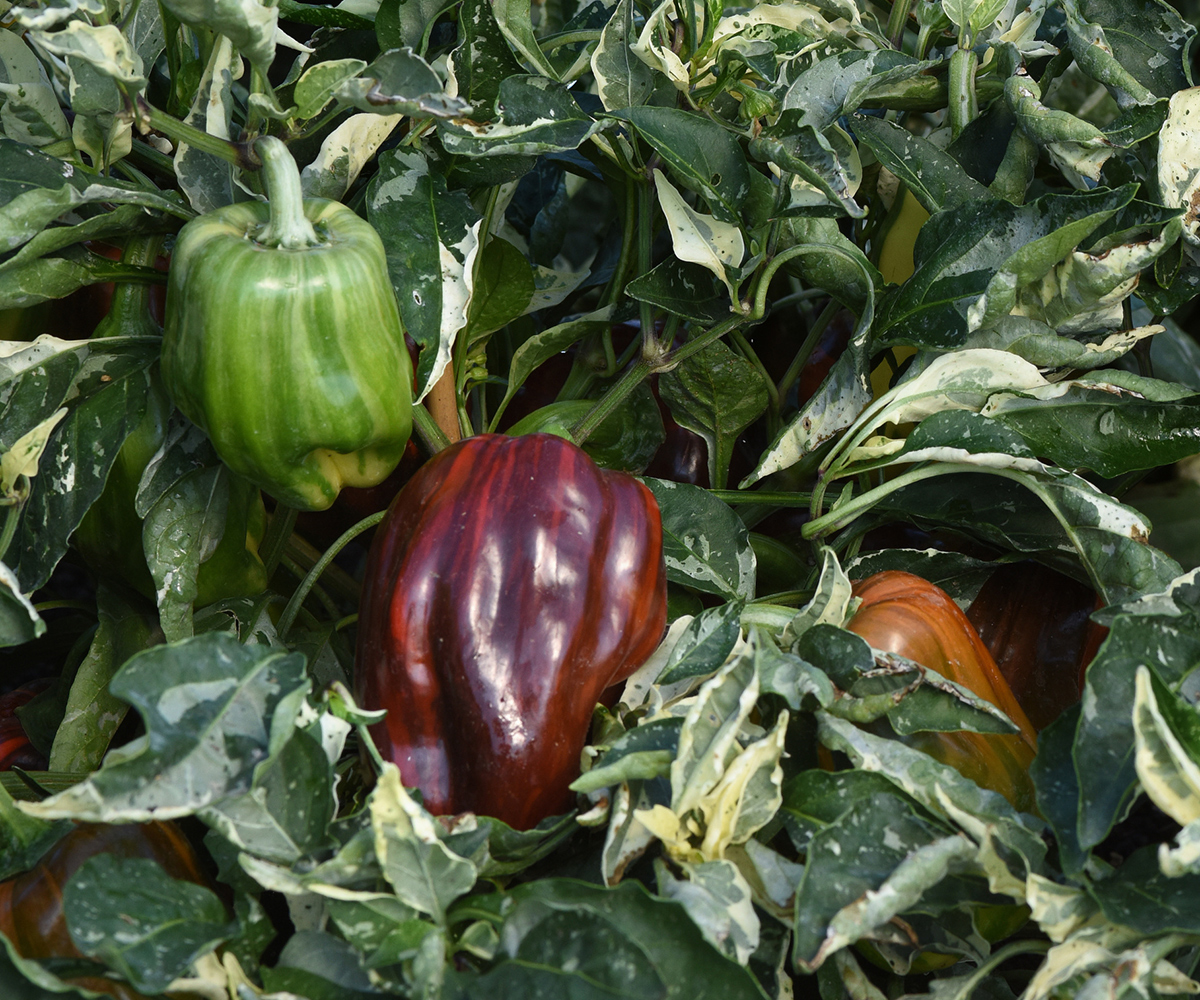 'Candy Cane Chocolate Cherry' pepper
Days to maturity: 70
This pepper might be the gold standard of a beautiful vegetable plant. The highly variegated leaves are stunning all on their own, but when the mottled fruits appear, the effect is awe-inspiring! These sweet peppers start out green with white stripes and ripen to a dark red with purple stripes. 'Candy Cane Chocolate Cherry' is technically considered a mini-bell variety, with each fruit about the size of a baseball.
Introduced by: PanAmerican Seed® 
A compact habit allows this basil to fit almost anywhere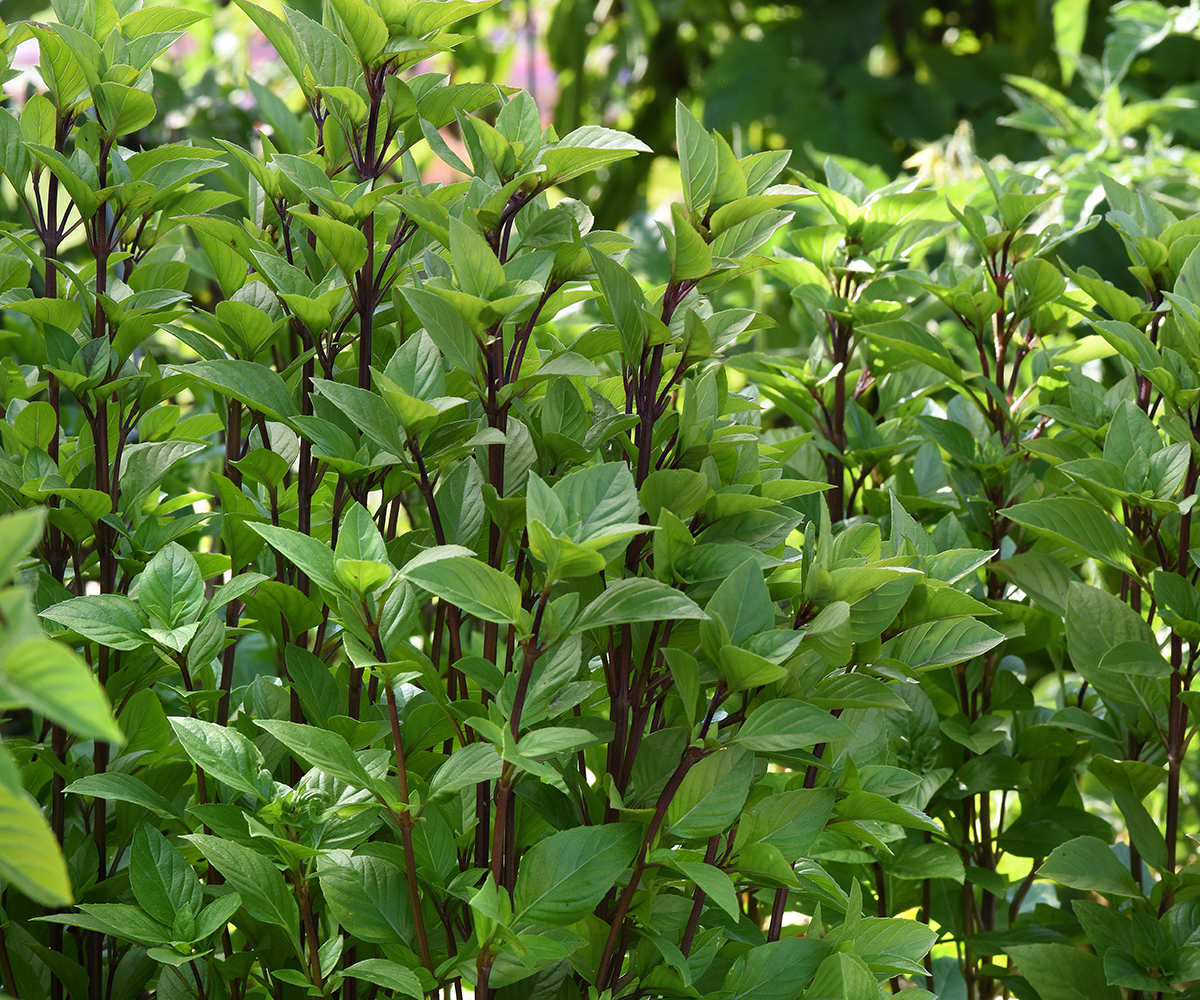 'Everleaf Thai Towers' basil
Days to maturity: 65
Thai basil has a unique licorice flavor that is a great addition to any poultry or fish dish. 'Everleaf Thai Towers' is a columnar form that flowers 10 to 12 weeks later than the standard variety. We can envision this herb garnishing a deck planter of edibles, as long as it receives full sun.
Introduced by: PanAmerican Seed®