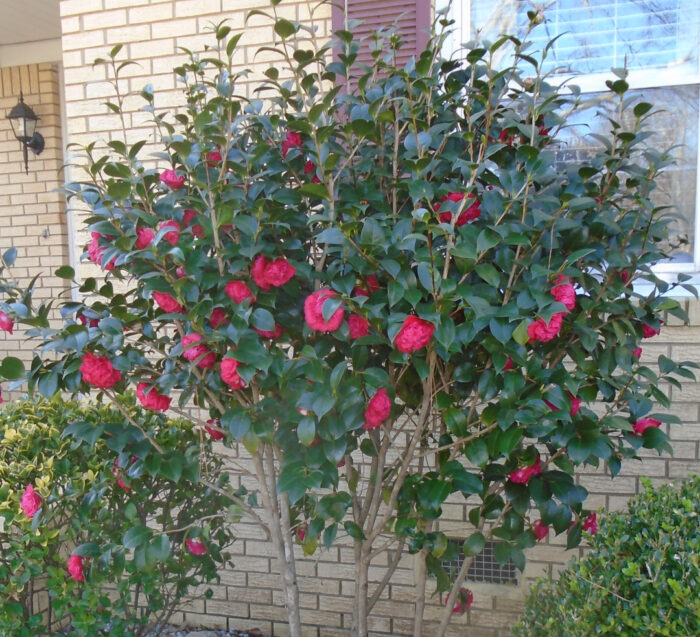 Johanna Smith here in Aiken, South Carolina. (See a previous visit to Johanna's garden here.) After weeks of rain and warm weather, winter has finally arrived. After checking our yard for damage after the latest wind and rain event, I realized again how much I love my winter garden. It always surprises, amazes, and almost always exceeds my expectations. The colors and textures are alive and vividly eye-catching as well as calming, reassuring me there will be a spring. As always, I love sharing my garden photos.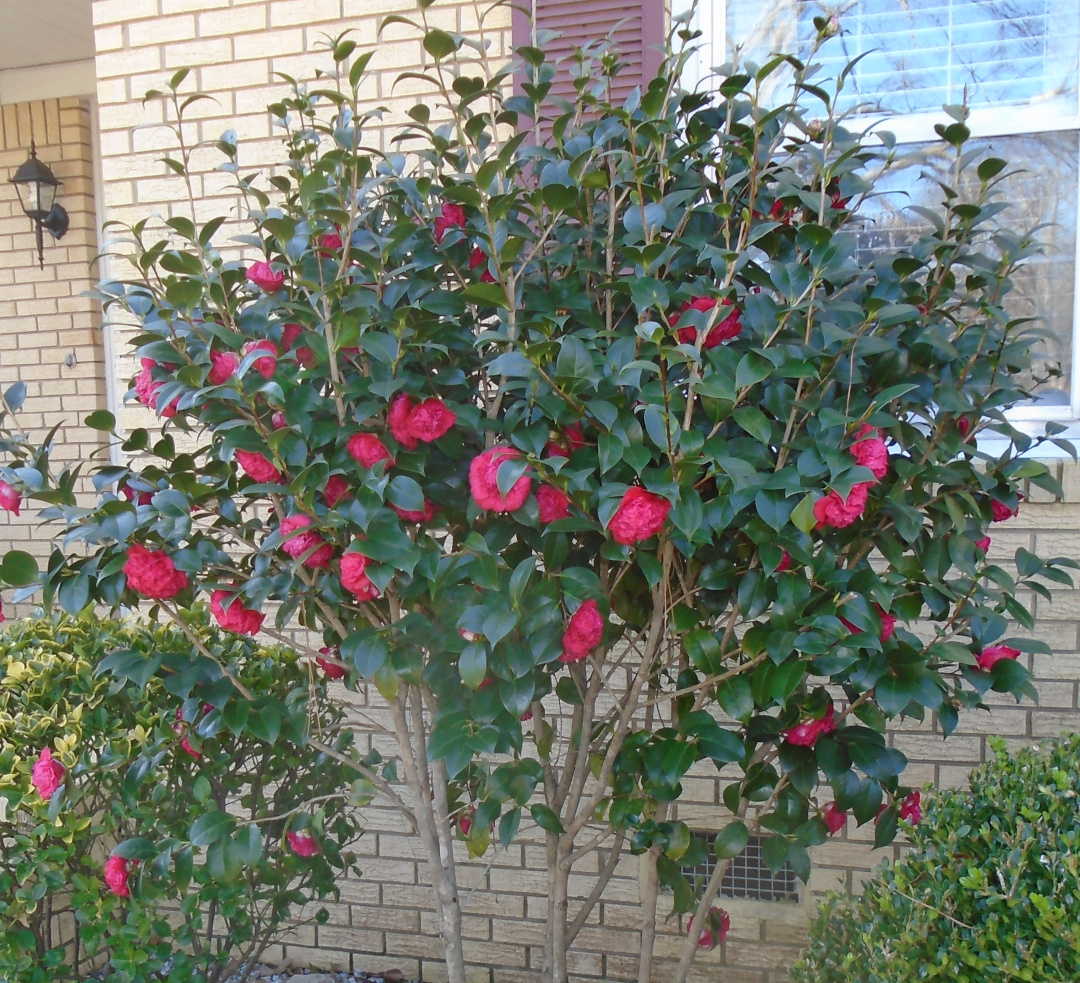 Camellia (Camellia japonica, Zones 7–11), my favorite, is showing off this winter with gorgeous red flowers.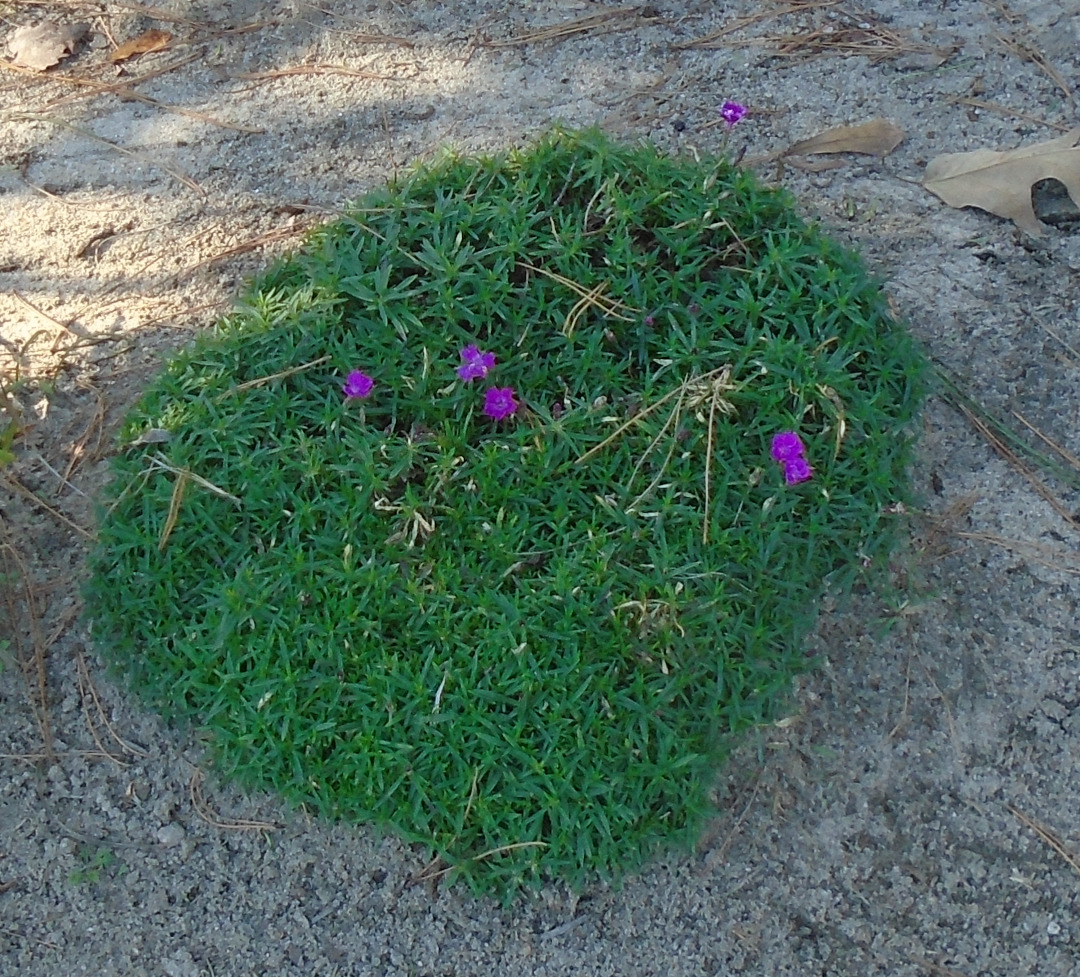 Dianthus—I have a few types—offer color, shape, and texture.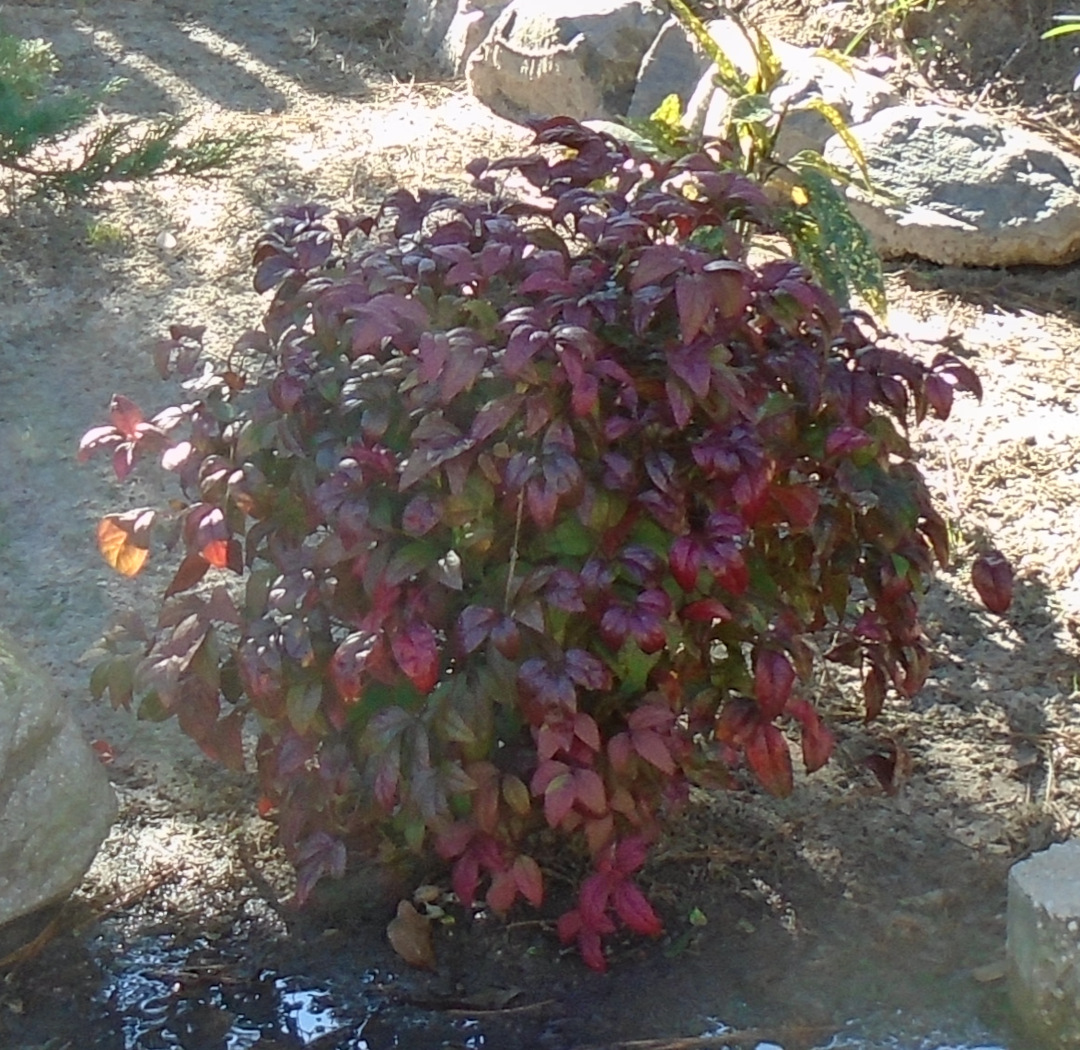 A nandina (Nandina domestica 'Firepower', I think, Zones 6–9) nestled between 'Big Blue' liriope (Liriope 'Big Blue', Zones 5–10) and boxwood (Buxus sp., Zones 5–10) shows off its dark red leaves.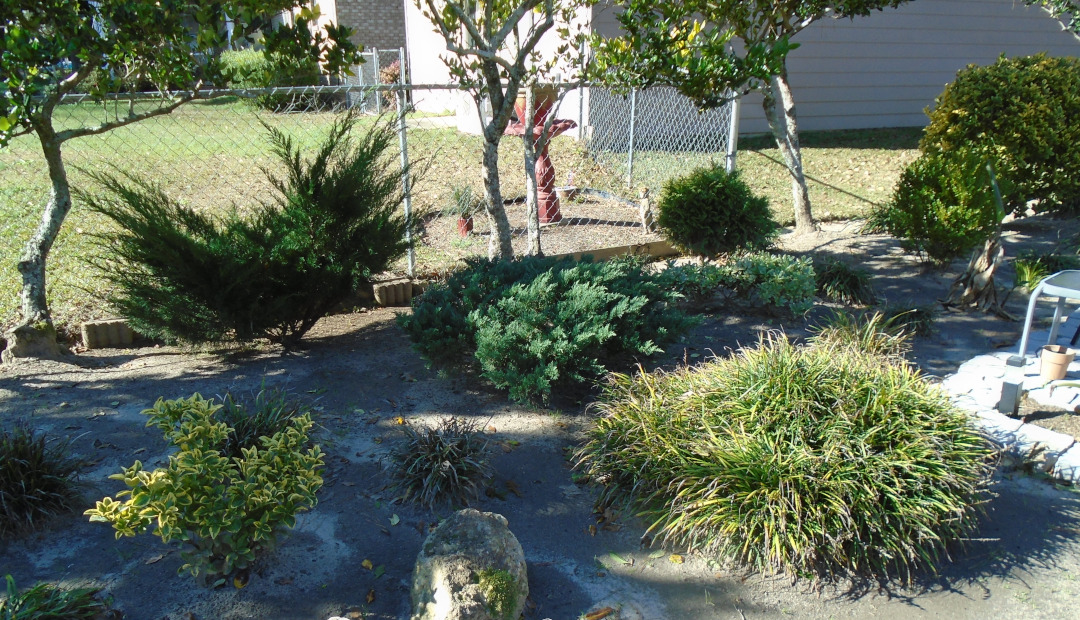 Ligustrum shrubs (Ligustrum sinense, Zones 6–10), euonymus (Euonymus fortunei, Zones 4–9), arborvitae (Thuja, Zones 4–9), two species of juniper (Juniperus spp.), grasses, and liriope creates a pleasing view with varying colors and textures.
The blue color of this Dianthus foliage between the green grasses is a sneaky surprise.