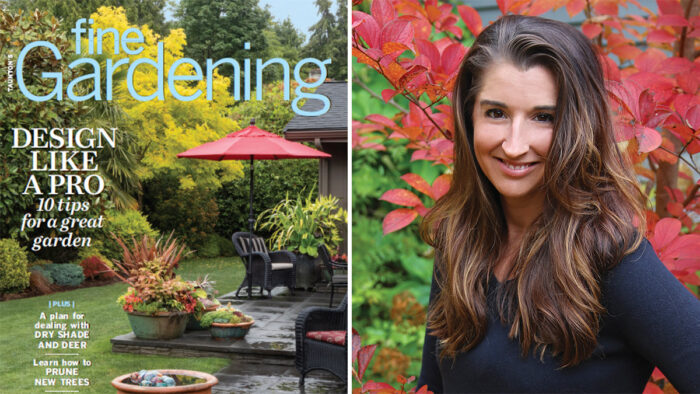 The worst birthday present I ever got was several tons of gravel dumped into my garden. It was from an accidental landslide caused by a design mistake—and it was entirely avoidable. Before the ink was dry on the mortgage, I had started planting my first garden, targeting a steep grassy incline along the side of our new home. It was a spot that could only be cut by tying a rope to the handle of a lawn mower and lowering it down the slope, then pulling it back up again. Naturally a garden was a better fit—and safer.
A few years and many plants later, the offending slope had transformed into something beautiful. But then my husband and I decided that the one flat area of our property—at the top of the new slope garden—should be a patio. Excellent plan, in theory. Should we have put in a retaining wall? Yes. Did we put in a retaining wall? No. Instead, we started building the gravel base on which our flagstone patio would be laid. All was fine until we went out of town to celebrate my birthday. While we were away, it rained—a lot—and that's when the landslide happened.
Eventually we cleared out the gravel, built a retaining wall (which any good designer would have suggested), and started the patio process all over again. I was reminded of that nightmare while reading Design Rules of Thumb. The advice offered in those pages is invaluable, and it will hopefully save you from making a serious mistake like mine. The gravel in my garden is gone now, but the memory of the worst birthday present ever still weighs heavy—like two-dump-trucks'-worth-of-stone heavy.
—Danielle Sherry, executive editor
From Fine Gardening #199
More Design Tips
Two Secrets to Great Garden Design