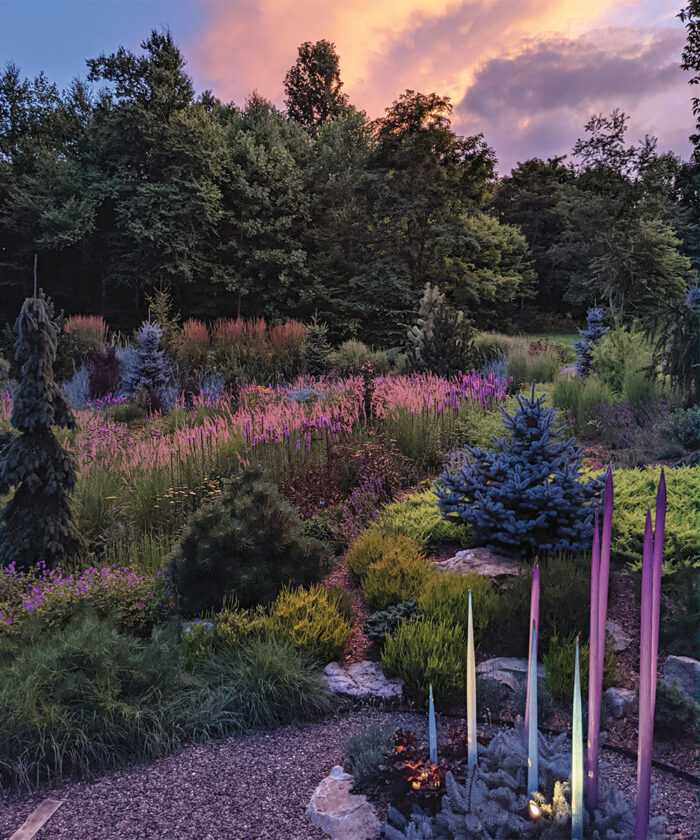 One of the worst parts of being a garden editor/photographer is visiting gorgeous spaces around North America and not being able to share the experience in real time with anyone else. We do our best to capture the magic of a given space and bring it to you in the pages of Fine Gardening, but it's not the same as experiencing it in the flesh. I'll often find myself on the phone with my husband the evening after a shoot trying to convey what I just experienced. "There were all these incredible colors and textures. It's like being in a psychedelic car wash." (That's an actual transcript of something I said to him this past year.) To his credit, he usually listens intently and responds with "Wow, that sounds cool" or something similarly benign.
A scenario like that played out earlier this year when I visited the garden of Jay Sifford in the mountains of North Carolina. We usually like to photograph a garden at two different times of day: early evening as the sun begins to set and then at the crack of dawn the next morning to capture the sunrise. As I worked my way around Jay's gorgeous stylized meadow attempting to capture its essence with my lens, I was suddenly surrounded by an otherworldly glow. The fountain grasses and blue-needled conifers shifted hue, and the sky became streaked with brilliant pink, changing the entire feel of the garden. The swirling colors were due to an incredible mountain sunset, but it felt like so much more—like a once-in-a-lifetime experience.
I returned to my hotel room and did an embarrassingly bad job of explaining the event to my husband, who must feel like he's in the movie Groundhog Day after so many years of the same thing.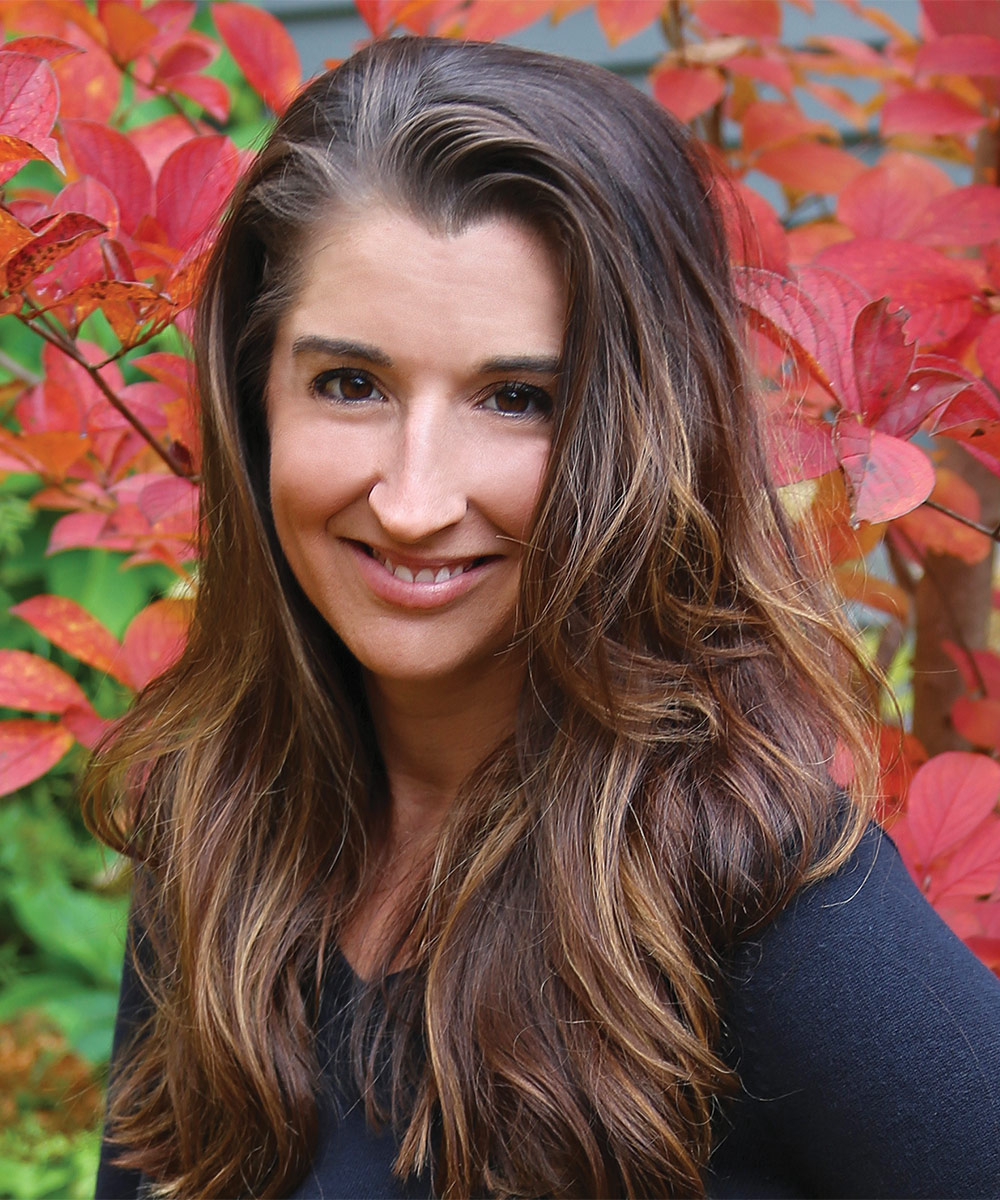 At breakfast the next morning with Jay, he mentioned how his garden-design philosophy changed several years ago thanks to the film Mary Poppins. I turned to him puzzled. He explained that the shift happened when he watched the scene in which Mary, Bert, Jane, and Michael jump into the sidewalk chalk painting and are transported to a world of colors, loud sounds, and fantastical elements. He thought this is what a garden should be—an immersive, magical space where things appear bigger and brighter.
"That's it!" I exclaimed in the middle of the Hillybilly Grill. Jay looked startled, and I explained how I had struggled to communicate the feeling I had in his garden the evening before. But he had just described it perfectly. I felt like Jane, jumping into the sidewalk painting.
Perhaps you'll get a similar feeling when reading Jay's story, How to Design a Stylized Meadow Garden, or seeing the photos of his whimsical space. But more importantly, I hope his Mary Poppins revelation conveys an essential lesson. Yes, garden inspiration can come from a book, or a magazine, or an educational class. But true, blind-you-with-excitement inspiration usually comes from less traditional places.
—Danielle Sherry, executive editor, [email protected]
See more from Fine Gardening #209