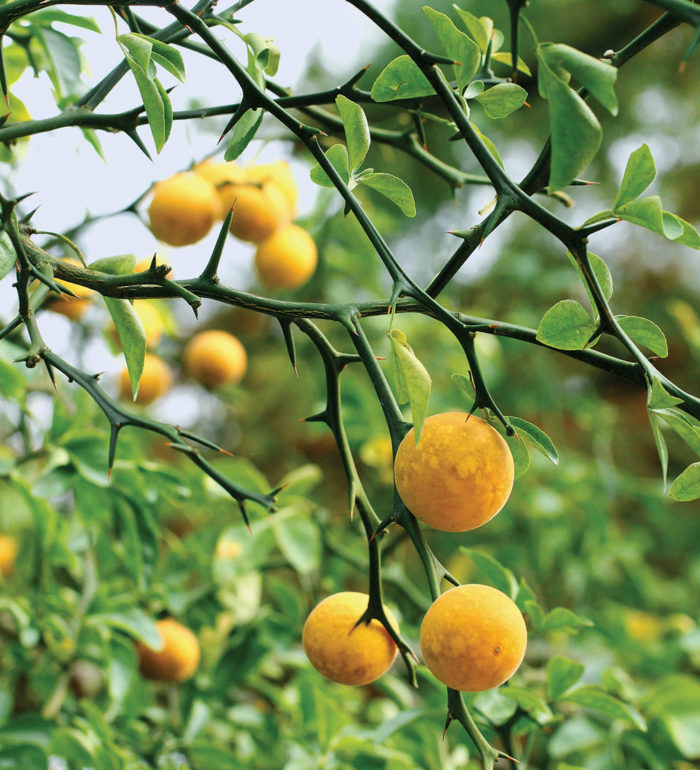 Everyone enjoys spring gardens, with the fresh foliage and colorful flowers that lift our spirits after a long, dull winter. And summer gardens are glorious, of course, with an abundance of bold blooms and rich colors that perfectly suit outdoor summer activities. By August, though, heat and dry spells take their toll on spring and summer perennials; gardens can look tired and tattered.
Time to retreat indoors? No way. Below are four plants that keep the interest going in August and into autumn.
---
1. 'Winter Sun' Mahonia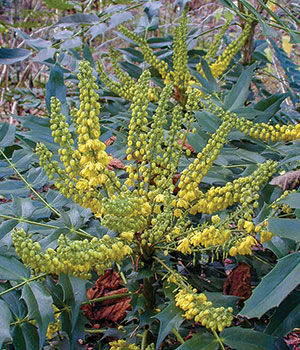 Name: Mahonia × media 'Winter Sun'
Zones: 7–9
Size: 3 to 7 feet tall and 2 to 5 feet wide
Conditions: Full sun to partial shade; adaptable to a wide range of soils
Native range: A hybrid of East Asian species
Although 'Winter Sun' provides great foliage, color, and texture throughout the year, its real time to shine is from Halloween until after Thanksgiving, when its showy, bright yellow flower clusters open, persisting even in subfreezing temperatures. You will not be disappointed in the colorful, fragrant November display, and the bees will thank you. This plant is drought tolerant when established, and at least in my garden, the deer pay no attention to it at all.
2. 'Scarlet Belle' Pitcher Plant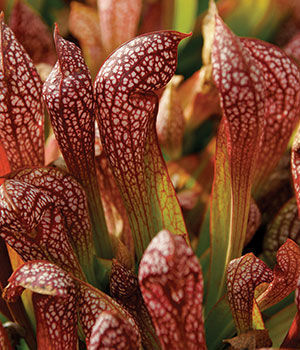 Name: Sarracenia × 'Scarlet Belle'
Zones: 5–10
Size: 4 to 12 inches tall and wide
Conditions: Full sun; consistently waterlogged soil
Native range: A hybrid of Southeastern U.S. species
This bog plant can be grown easily in even a small "bog": a pot with little to no drainage. Sink the pot into a garden bed, or enjoy it as a unique addition to your summer container display. The flowers are otherworldly, with intense summer color that becomes unbelievably red when colder weather arrives. The pitchers will remain upright until snow breaks them down. Cut the plant back in March, keep it wet all the time, never fertilize, and that's it. This plant will make you look like a gardening virtuoso.
3. 'Flying Dragon' Hardy Orange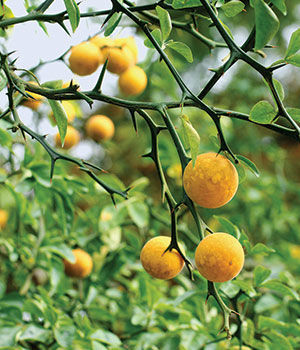 Name: Poncirus trifoliata 'Flying Dragon' syn. P. trifoliata 'Mostrosa'
Zones: 5–9
Size: 3 to 6 feet tall and wide
Conditions: Full sun; drought tolerant when established
Native range: Central and northern China
This is one of the most commented-on plants in my garden. It gives a flurry of white, slightly fragrant flowers in April, displays glossy foliage in summer, and from fall to winter really shows off. Leaf drop exposes the fruit: highly aromatic fuzzy oranges the size of ping-pong balls (bring a bowlful inside) that are very seedy, taste bitter, and don't have much juice. With green bark striated with white, very contorted branching, and long recurved thorns, this tree has a striking silhouette when defoliated. Plant where it will have room to grow, as pruning is not easy.
4. Autumn Gentian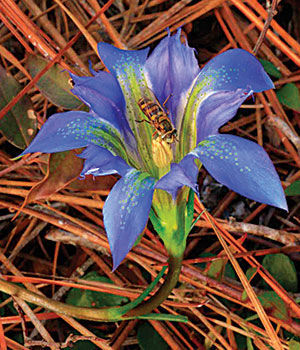 Name: Gentiana autumnalis
Zones: 6–8
Size: 4 to 8 inches tall and wide
Conditions: Partial shade; moist to wet soil
Native range: Coastal pine barrens of eastern North America
This selection is not easy to find and not easy to grow, but it is well worth the effort. Mine are never noticed until mid-October, when the flowers begin to open. They are the bluest blue you have ever seen, a real treat in the fall garden. There is nothing screaming "Look at me!" with this gentian, but what a welcome sight it is as the garden season comes to an end. Mine flower well into December, with the blooms freezing then thawing with no harm to the show.
---
Jeff Calton is owner of Good Earth Nursery and Landscape Company in Church Hill, Tennessee.
Photos: Joshua McCullough (1, 2); Bill Johnson (3); millettephotomedia.com (4)