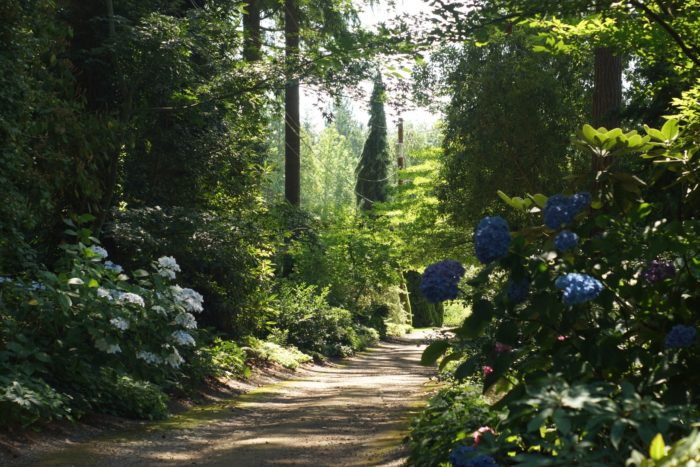 We're visiting the beautiful gardens of Heronswood again, with more photos from Cherry Ong. Today it is into the woodland garden, a wild-looking jungle of beautiful and unusual plants.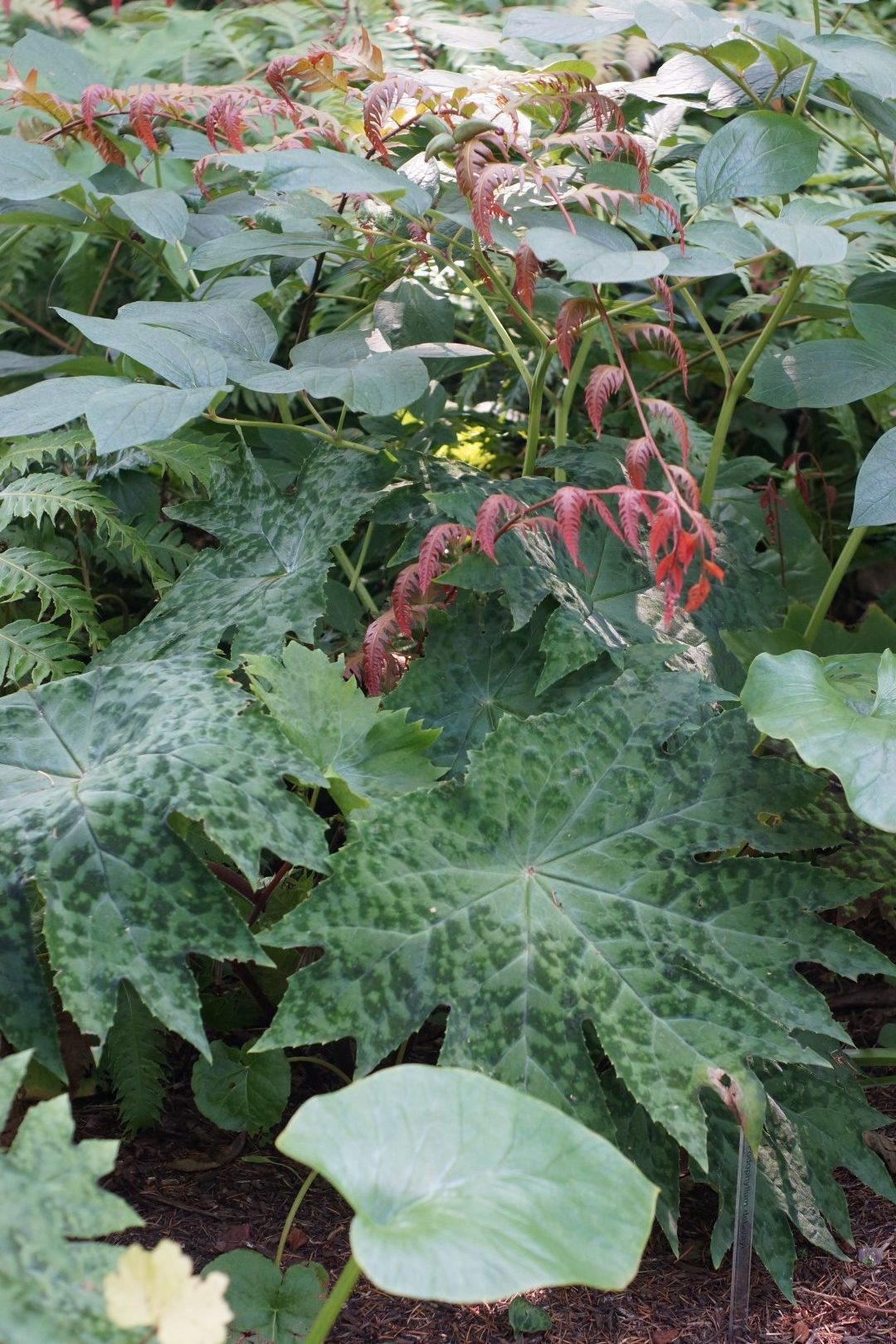 Various shade-loving plants mix together to create a rich tapestry of colors and textures. The large, speckled leaves of an Asian mayapple (Podophyllum species) mingle with ferns to create a lot of interest without a single flower in view.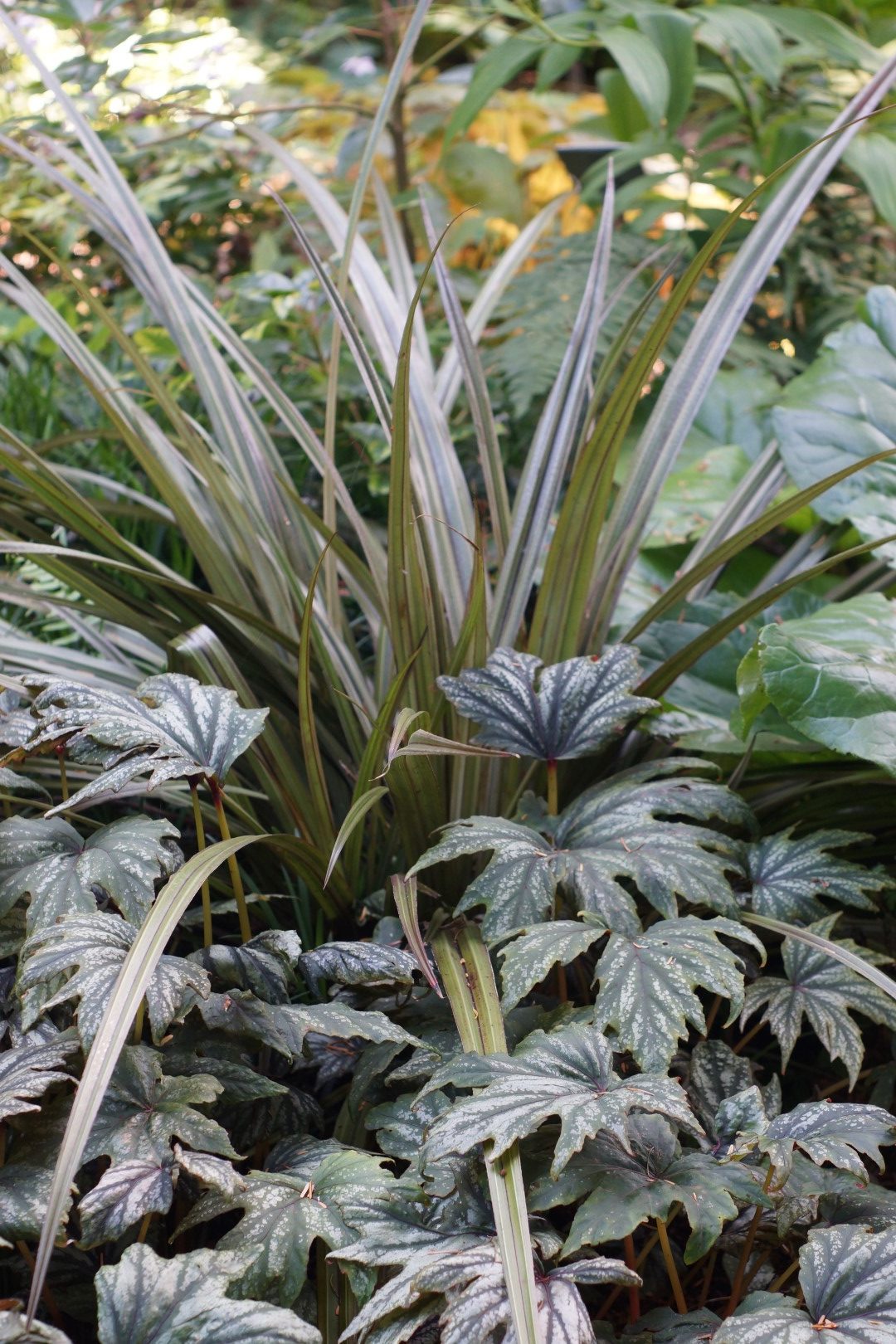 I grew up thinking of begonias as mostly houseplants, but their colorful, textural foliage can look wonderful when they are planted out as annuals (or even, depending on the variety and your climate, perennials) in a shade garden. There are countless begonia varieties, but this one looks like it might be 'Gryphon', which is hardy in Zones 8–10.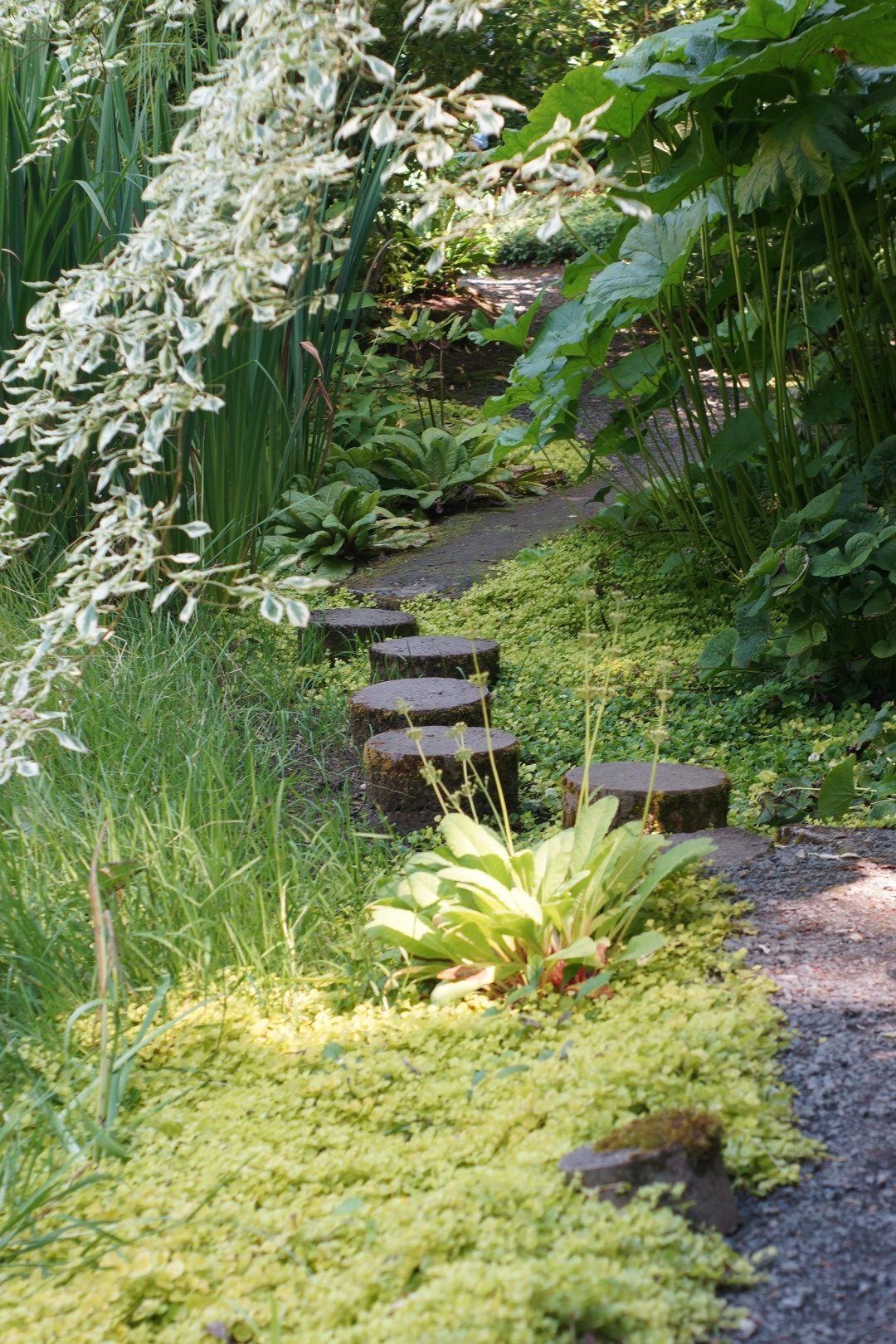 A narrow path beckons, with stepping stones across a low area and promises of more beautiful plants ahead.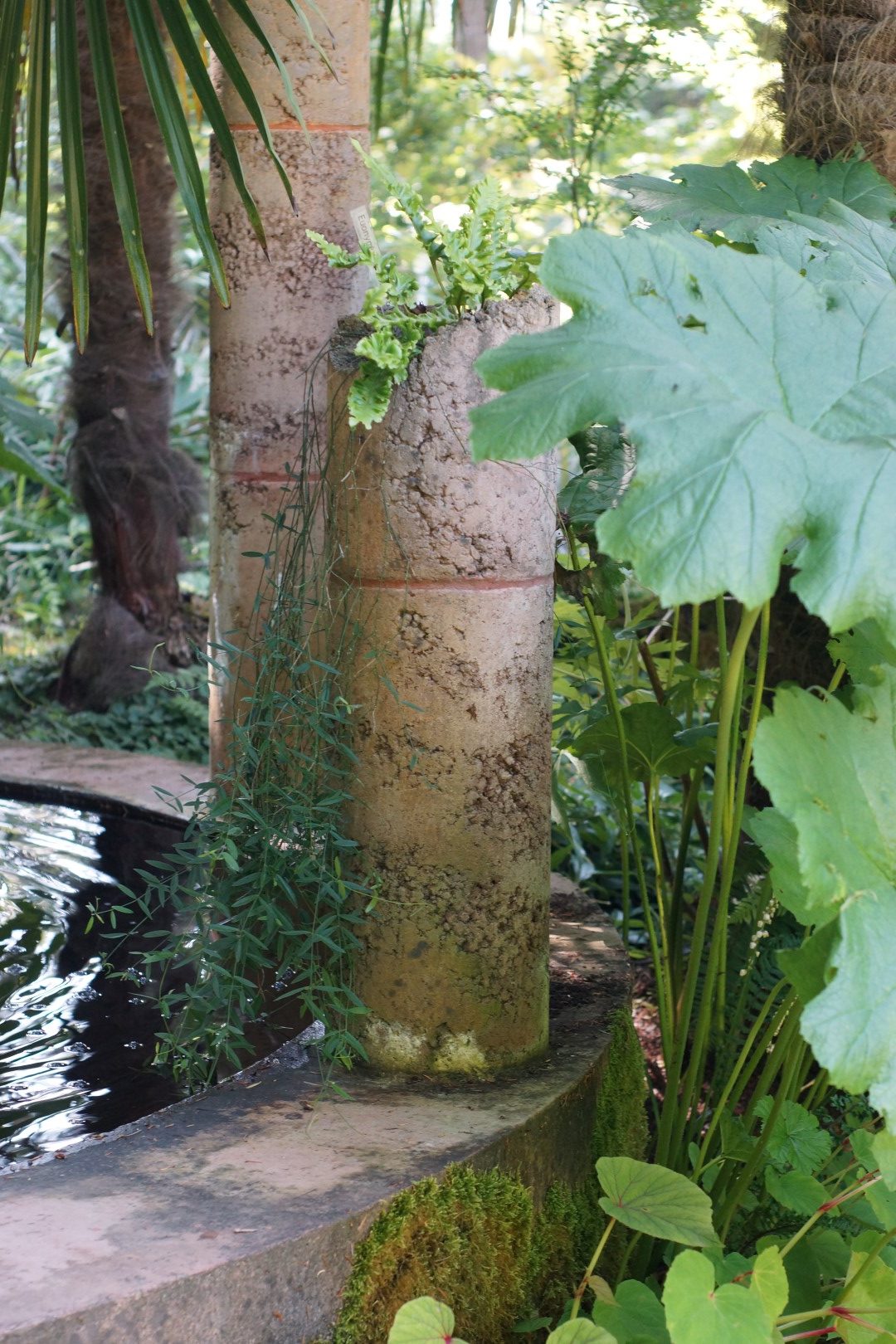 Plants grow over and out of the structure around a water feature, giving the feeling of a ruin taken over by nature.
Hardy Cyclamen purpurascens has beautiful silver-marbled leaves and fragrant pink flowers in the summer and fall. This is one of the hardiest species of cyclamen, surviving, by some reports, up to Zone 4 or even Zone 3. Just be sure to protect the bulbs from rodents, as chipmunks and voles like to snack on them.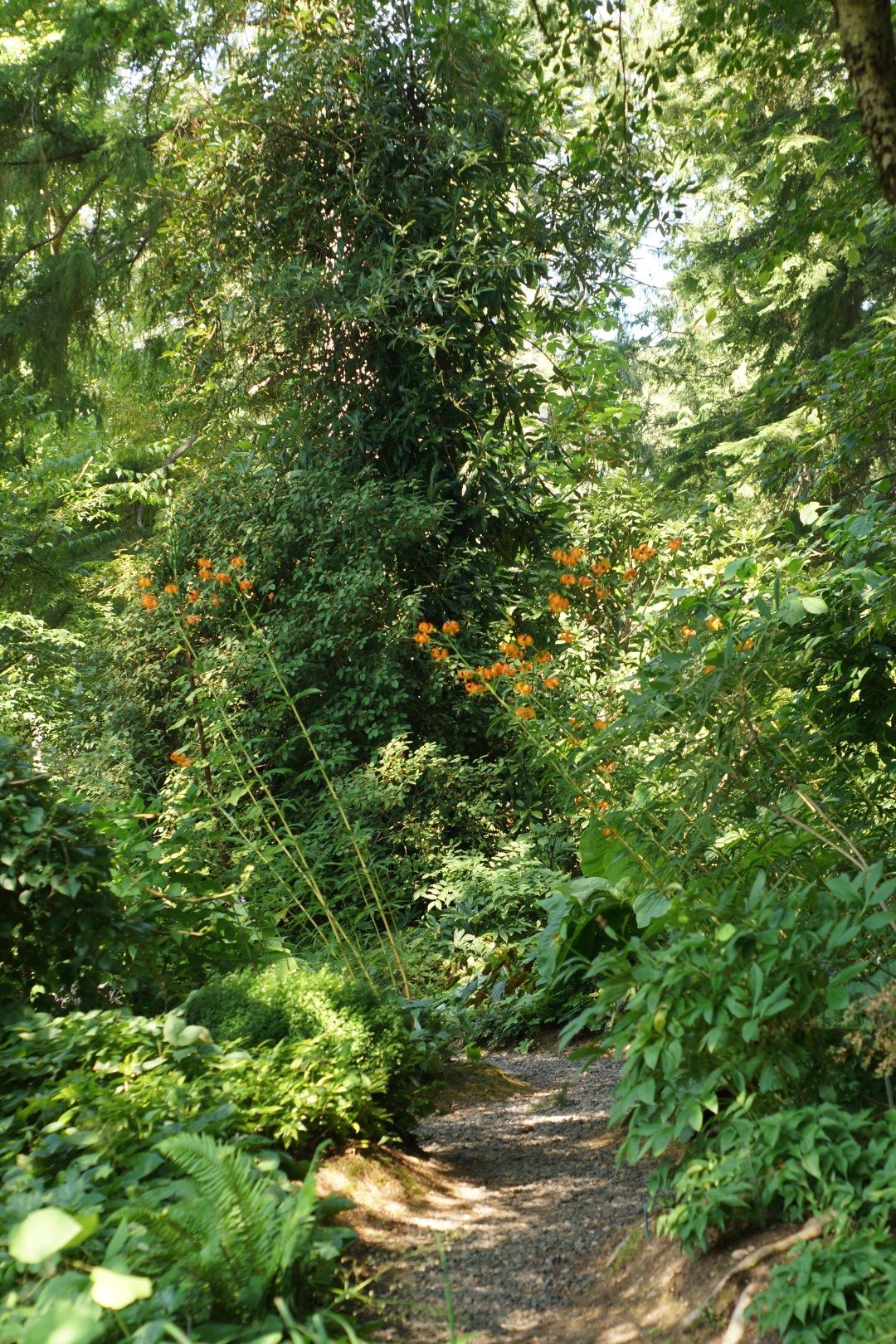 Towering orange lilies arch over the path.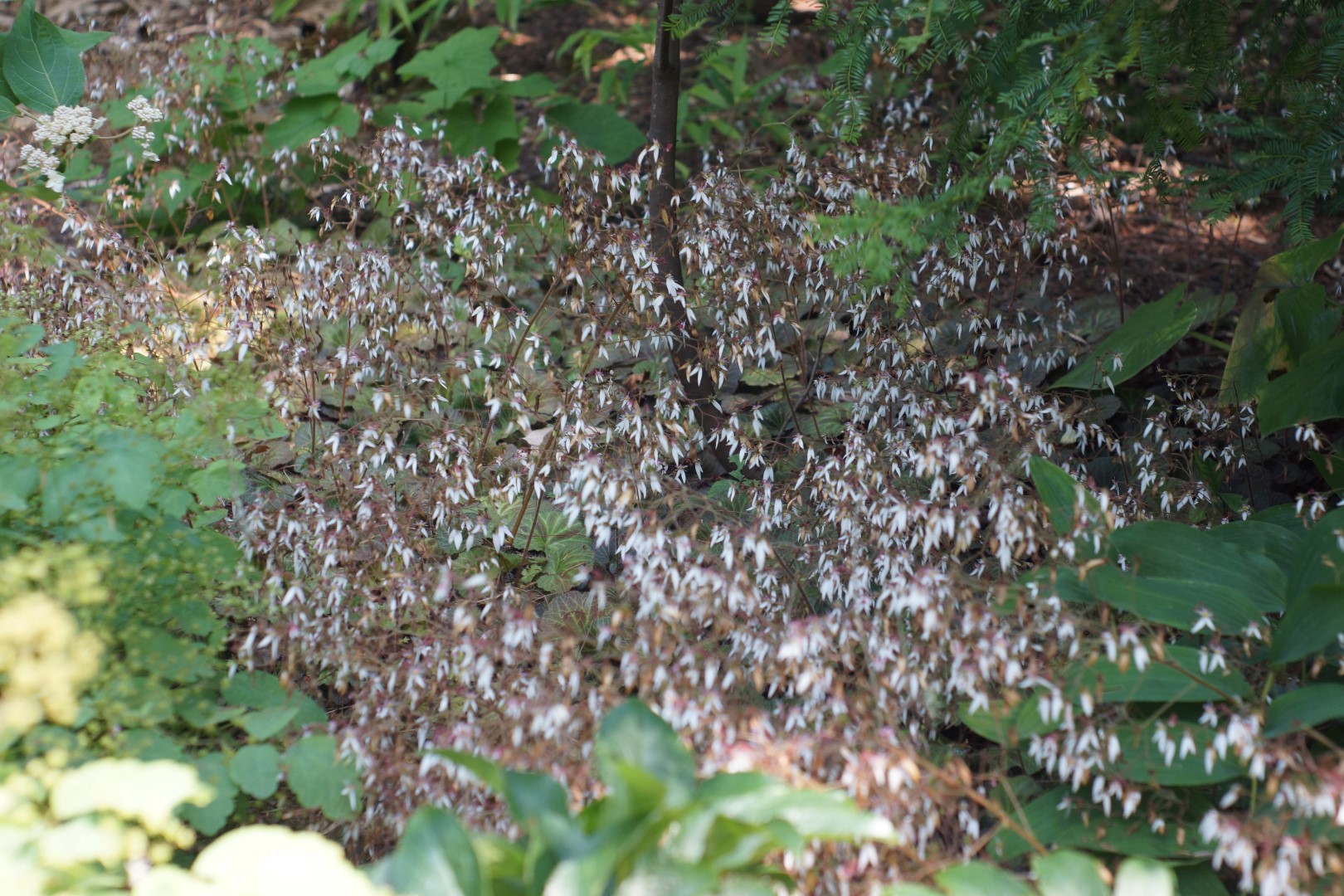 Saxifraga stolonifera goes by the common name of strawberry begonia, because it has silver-patterned, begonia-like leaves and produces plantlets at the end of runners like a begonia. It can be grown as a houseplant, or left to form a ground cover outside, as it is here, in Zones 6–9. The delicate cloud of white flowers is a bonus!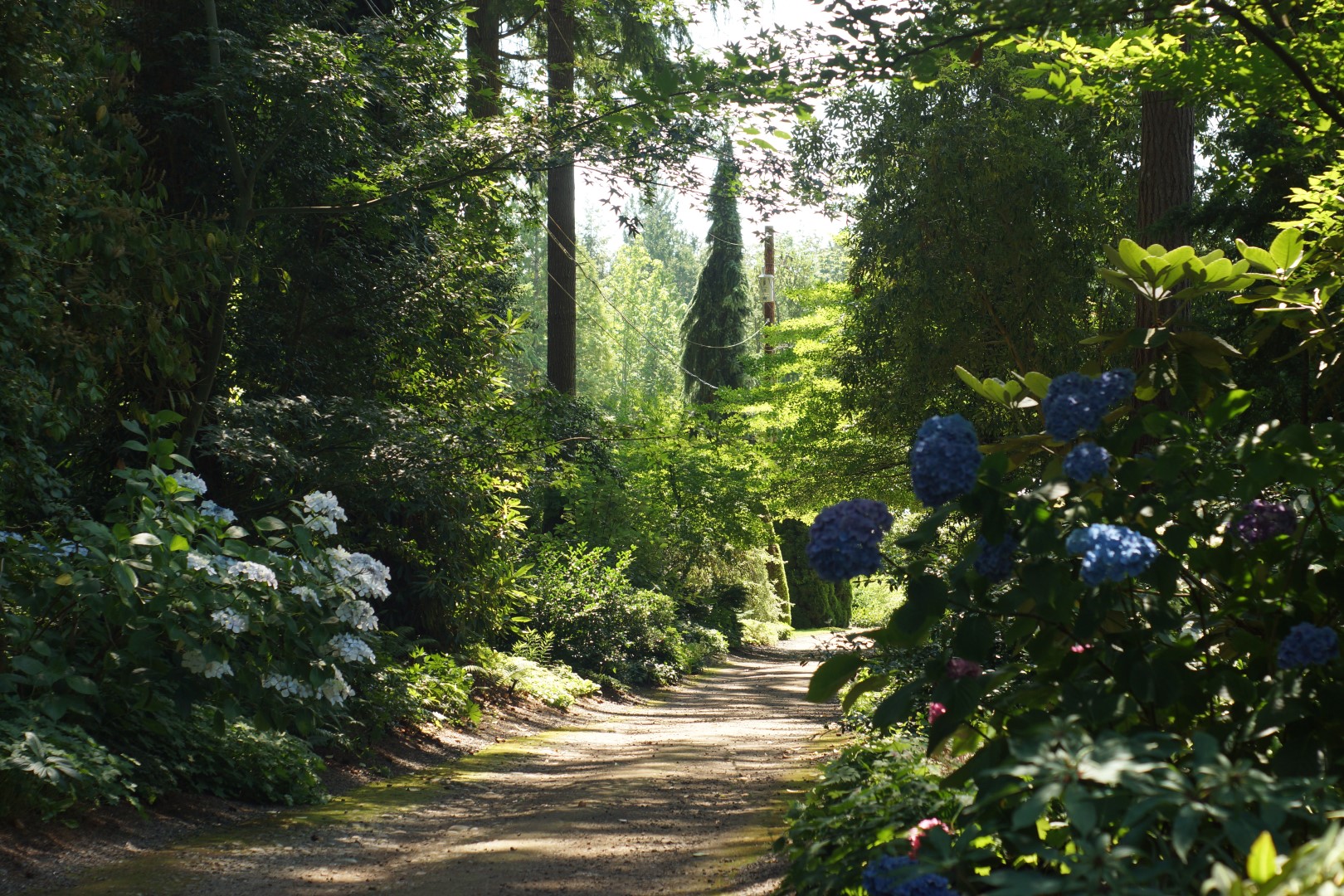 Heronswood looks like it might just be paradise.
Sculptures add height to the lush quilt of green.
Have a garden you'd like to share?
Have photos to share? We'd love to see your garden, a particular collection of plants you love, or a wonderful garden you had the chance to visit!
To submit, send 5-10 photos to [email protected] along with some information about the plants in the pictures and where you took the photos. We'd love to hear where you are located, how long you've been gardening, successes you are proud of, failures you learned from, hopes for the future, favorite plants, or funny stories from your garden.
If you want to send photos in separate emails to the GPOD email box that is just fine.
Have a mobile phone? Tag your photos on Facebook, Instagram or Twitter with #FineGardening!
You don't have to be a professional garden photographer – check out our garden photography tips!
Do you receive the GPOD by email yet? Sign up here.