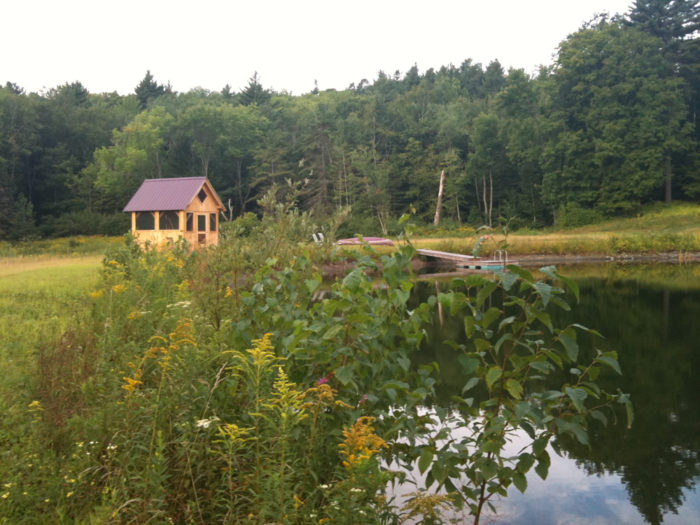 I've long been a collector of little houses. As a young girl, I'd make stick forts in the woods, set up house under the baby grand piano, and imagine inhabiting the belfry of my local church. I've always yearned for a secret hideaway in my life—a tiny house of my own where I could write, think, and even sleep close to nature.
A pond on our property here in Vermont was in definite need of a destination point.  So when a little post and beam structure built by students from a nearby technical career center came up for auction a few years ago, it seemed like just what I'd been dreaming of.
At 10' by 12' it was just the right size—and it even had a 12:12 pitched roof, a 45-degree angle to match the barn-like gable on our house. It would look perfect down the hill across our two-acre pond. We outbid the next highest bidder by a dollar and became the proud owners of our own little house.
Next we needed to put a roof on and clad the building. For this I turned to a local master carpenter, who installed a sheet-metal roof and clad the structure in shiplap pine, which will take on a lovely patina over time. He made screens to fit each bay of the timber frame and a custom screen door that matches the clean lines of the building.
At last, I had my dream house—a tiny, airy retreat open to the sights and sounds of nature—perfect for private reverie, a companionable chat, or a delicious afternoon nap.
Even with a little house of my own, I can still never get enough of them. The photo gallery below shows several little houses featured in Landscaping Ideas That Work. I hope they will inspire your own "little house dreams!"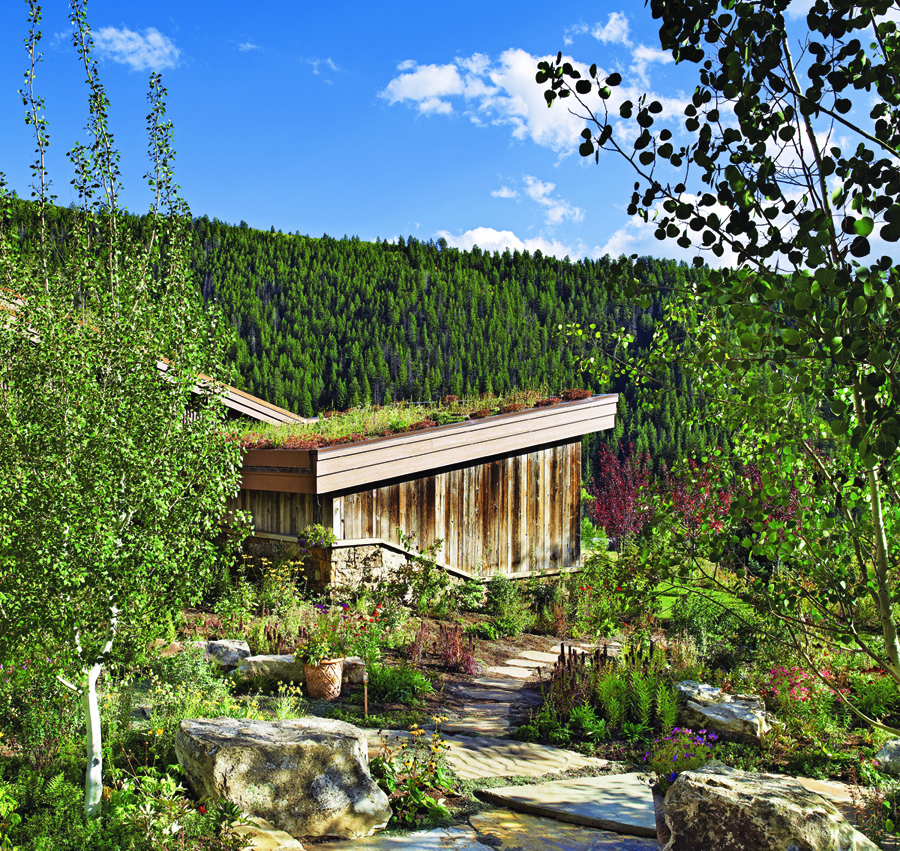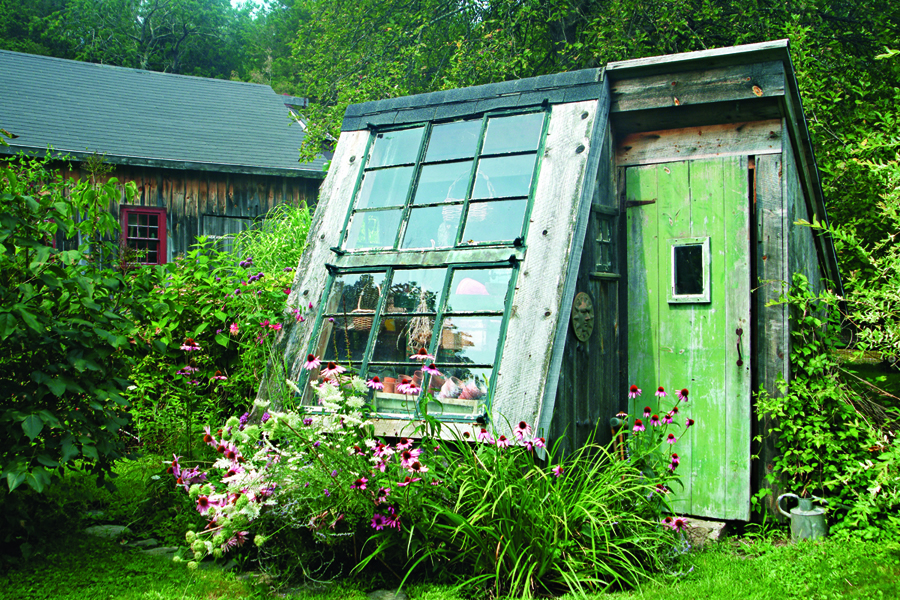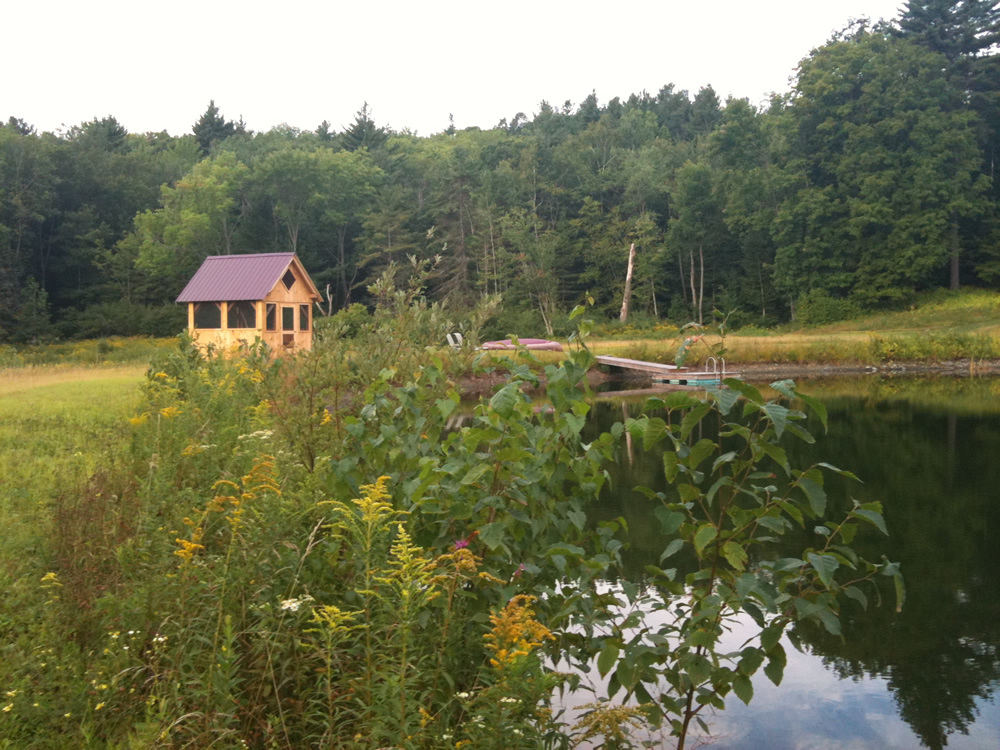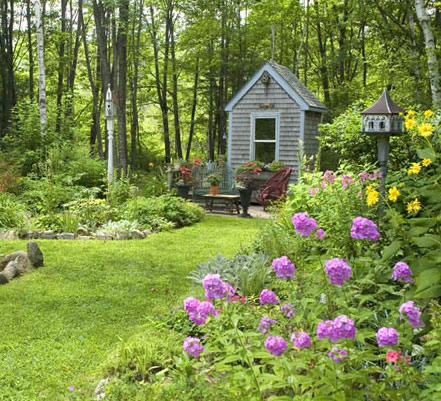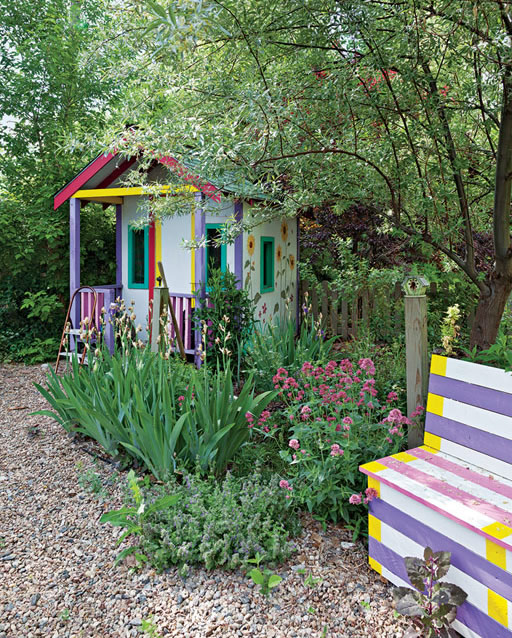 Text adapted from "Tiny Hideaways" by Julie Moir Messervy, Vermont Magazine, Jan/Feb 2011 and "Post and Beam Bliss" on the JMMDS blog, August 2010. Photo captions from Landscaping Ideas That Work, Taunton Press, 2014.