I recently had the pleasure of being interviewed by the intelligent and gracious Virginia Prescott for New Hampshire Public Radio's Word of Mouth. I spoke with Virginia about Landscaping Ideas That Work and ideas for homeowners who want to transform their yards.
As Virginia pointed out, landscaping can be intimidating because it's public; our outdoors are on display. I tell people, think of your front yard as if it's a backyard. You can sit outside in your front yard, even invite the neighbors over. Don't just leave it as a big lawn!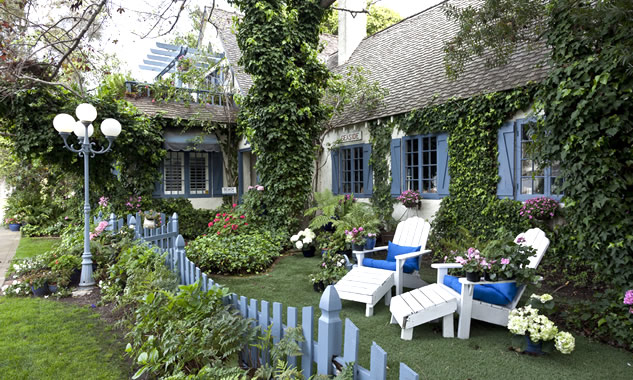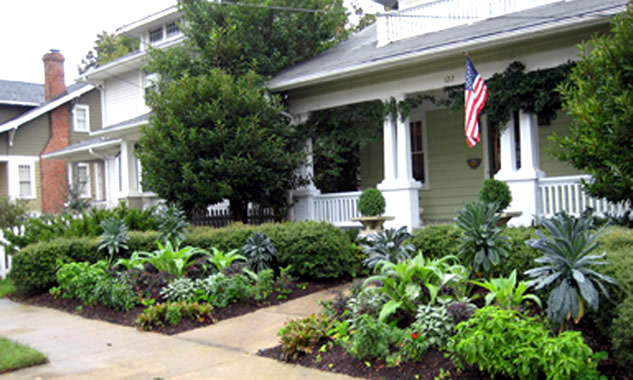 An edible garden can be a great choice because of the all-day sun. I don't mind a bit of lawn for the kids, but treat it as a pool of space.  Use it like water—a river of lawn that's also a path, or linked pools of lawn. The photos here from Landscaping Ideas That Work show two creative front yards to inspire you!
You can listen to the entire Word of Mouth interview here on the NHPR website.
Photo credits:
Edible front yard, design and photo by Chip Callaway, Callaway & Associates.

Adirondack chairs in the front yard, photo by Mark Lohman.