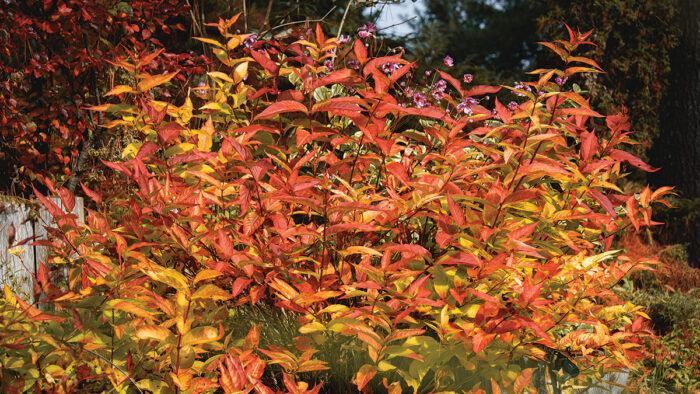 Finding interesting plants for shade can be a struggle, but when you add in the desire for that plant to be a woody shrub, the list narrows even more. But these structural wonders are essential in giving our shady beds and borders depth and real presence.
Whether you're looking for colorful foliage, fabulous flowers, or out-of-this-world texture, there is sure to be at least one shade-loving shrub that will fit the bill. To help us hunt down these elusive garden treasures, we asked regional experts to pick out their four favorite shrubs for shade. Check out some sensational selections for the Midwest below, and discover even more shade-loving shrubs in this episode of the Let's Argue About Plants podcast.
---
1. Bottlebrush buckeye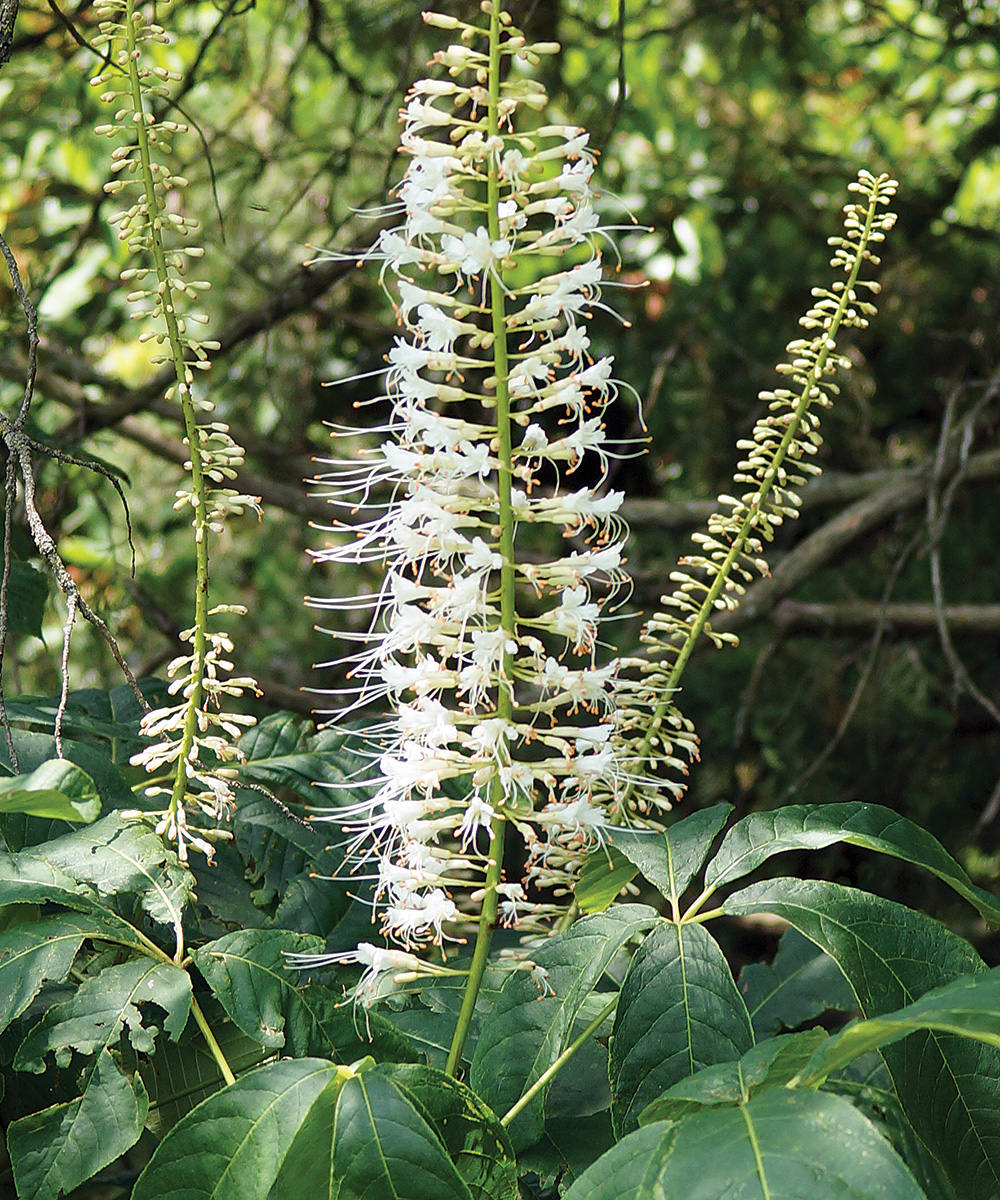 Name: Aesculus parviflora
Zones: 4–8
Size: 8 feet tall and 15 feet wide
Conditions: Partial shade; consistently moist, well-drained soil
Native range: Alabama, Georgia, northern Florida
Bottlebrush buckeye might not be everyone's cup of tea, but when I see it in someone's yard I know that the gardener and I could be friends. It flourishes as an understory shrub and appreciates consistent, adequate moisture to live up to its full potential. This generously proportioned shrub suckers into a massive continent of handsome leaves that are crowned with large panicles of white flowers in early summer and festooned with taxi cab–yellow leaves in autumn. Bottlebrush buckeye brings pollinators to the yard, but be aware that its leaves and seeds can be toxic to pets. Deer steer clear of it.
2. Kodiak® Orange diervilla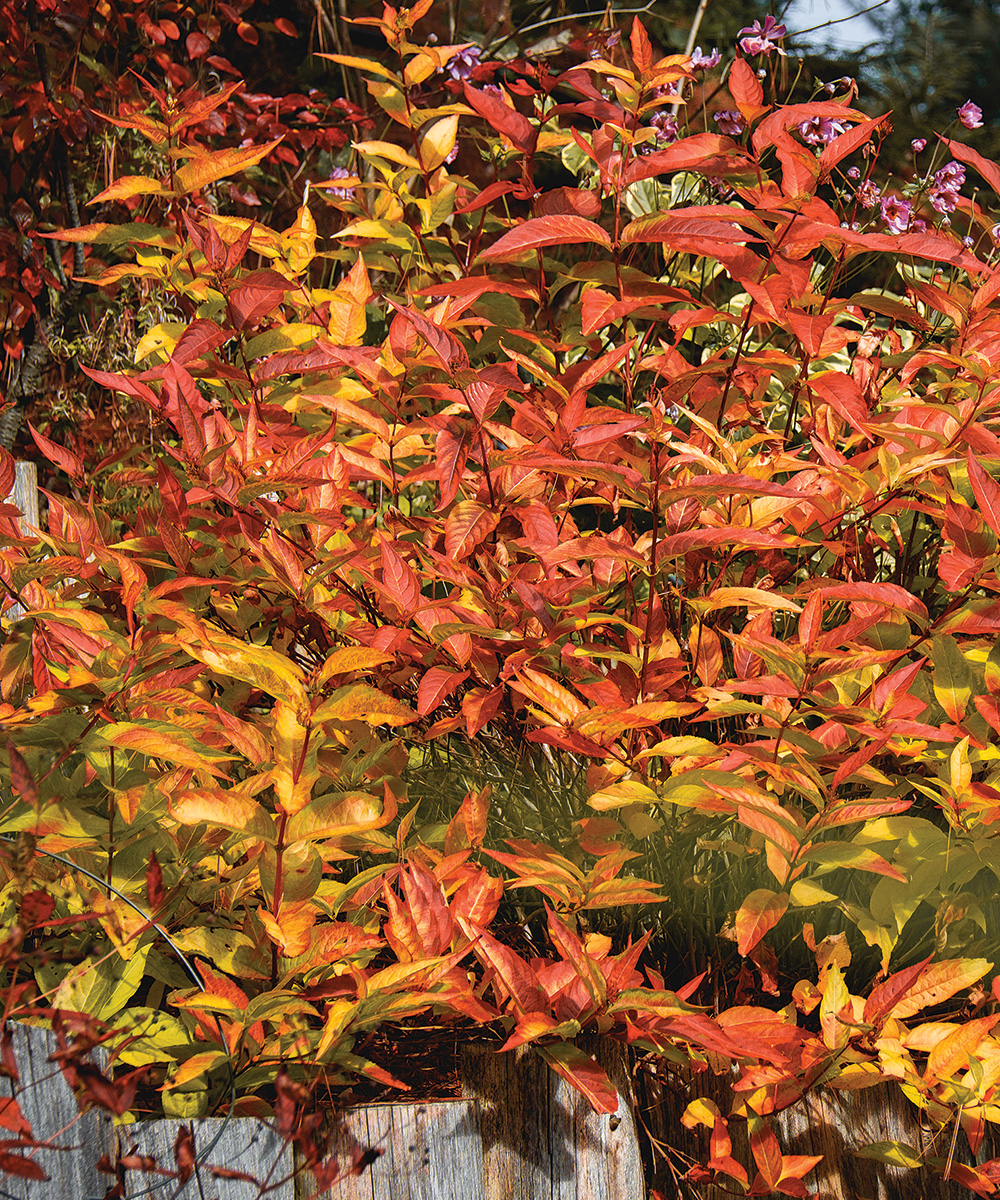 Name: Diervilla × splendens 'G2X88544'
Zones: 3–8
Size: 3 feet tall and wide
Conditions: Full sun to full shade; average to dry soil
Native range: Hybrid of North American species
I planted some Kodiak® Orange diervilla in one of the most challenging spots we all have—the space that weaves in and around the underhang of roof eaves, where receiving sun and rain is usually a challenge. It took a few years for it to establish, but what a good choice that location was. Drought tolerant to the max, this low-profile shrub requires zero maintenance. It does sucker, but in a truly well-behaved way, which was a nice surprise. The new growth flushes out purplish red, and hummingbirds relish the yellow blooms in early summer. The fierce orange glow of its autumn color (pictured) is a sight to behold.
3. 'Alice' oakleaf hydrangea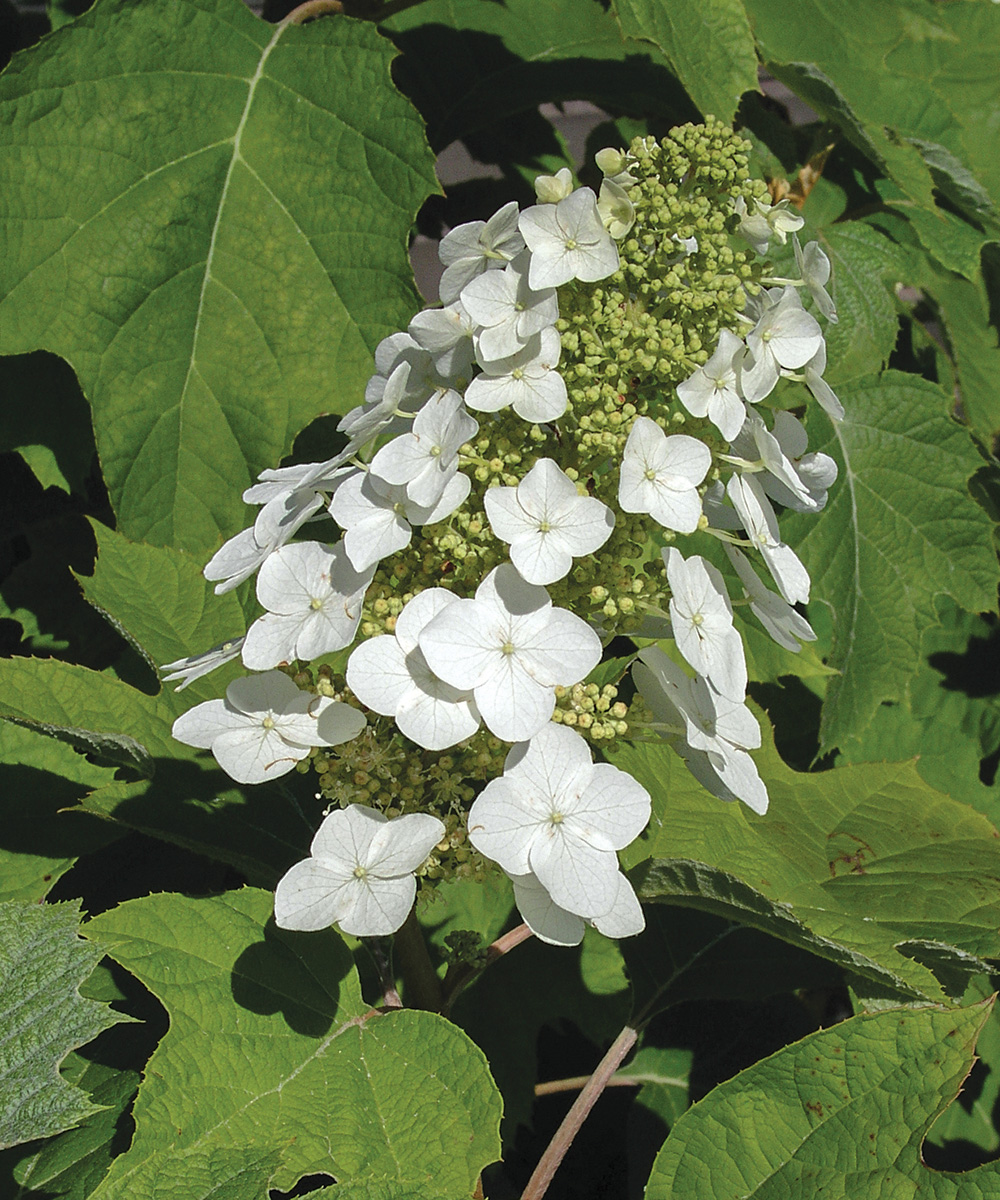 Zones: 5–9
Size: 8 feet tall and wide
Conditions: Partial shade; rich, evenly moist soil
Native range: Southeastern United States
Here is a native cultivar that's both easy to grow and supremely elegant. It has a somewhat wonky shape that I call having "organic flow." Give 'Alice' a spot with rich, moist soil and she will delight you in three seasons if not four. In winter, the stems exfoliate to display a feast of textures. In summer, huge panicles of fluffy white flowers bloom for months before darkening to a sumptuous mauve in autumn. The fall flower color pairs well with the bronzed leaves that are achieved after a frost. It requires little to no pruning; if you decide to prune, this is best done right after flowering, as 'Alice' blooms on old wood.
4. American hazelnut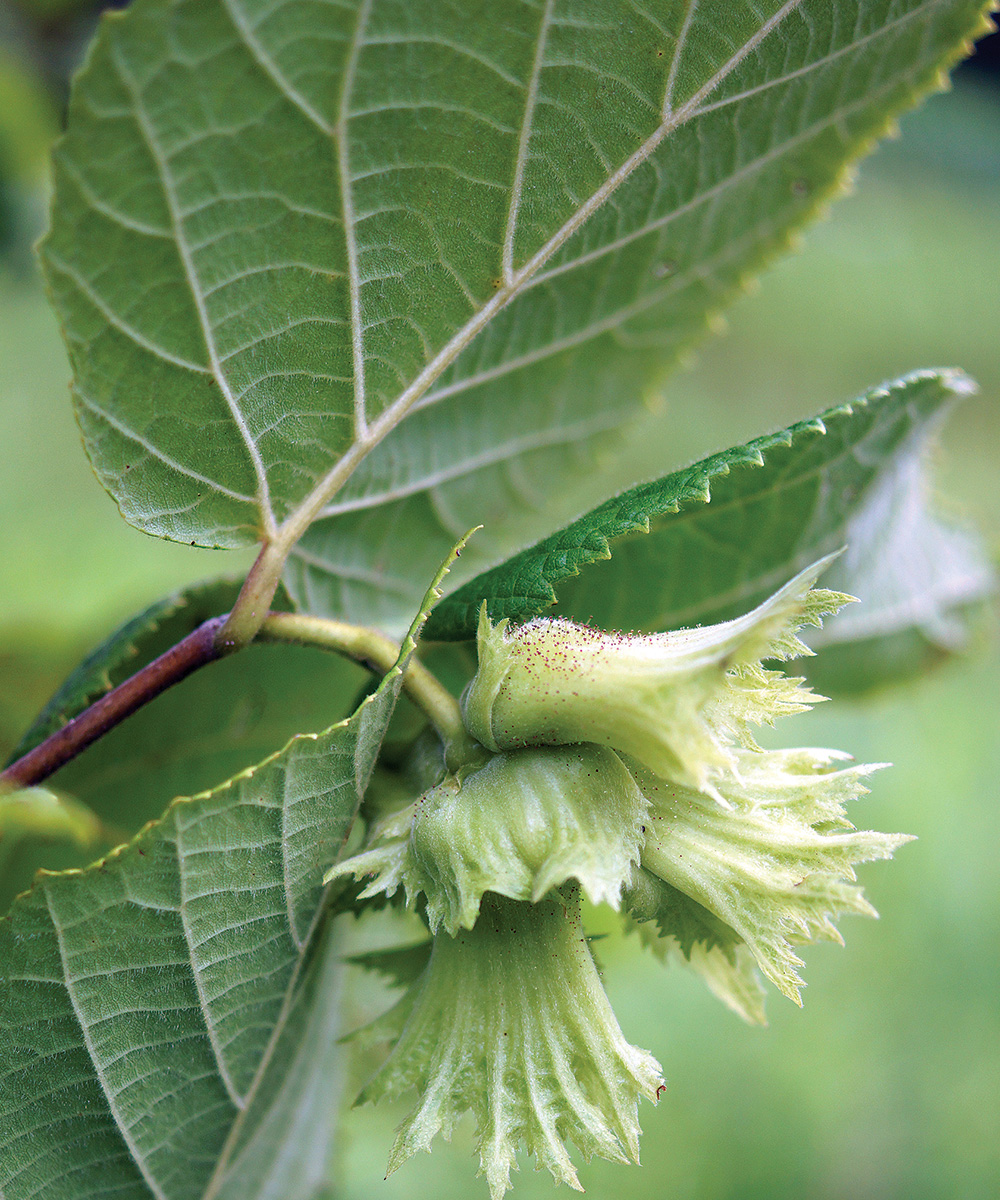 Name: Corylus americana
Zones: 4–7
Size: 10 to 15 feet tall and 8 to 10 feet wide
Conditions: Full sun to partial shade; average, well-drained soil
Native range: Eastern and central United States, southern Canada
This wonderful understory shrub is native to the Chicago area but is very rarely seen. It makes me want to don odd headwear and go door-to-door planting hazelnuts, like a modern-day Johnny Appleseed. American hazelnut will grow well in a shady location, but it needs some sun for optimal nut production. Speaking of nuts, you will be competing with squirrels, blue jays, bobwhites, and other critters to get a share of the hazelnuts you grow. If you collect the nuts (fully enclosed in bracts) before they turn brown, you stand a chance of winning the race. Hazelnuts are pollinated by wind and are not self-fertile, so for a bountiful harvest it is helpful to plant in groups of at least three to five.
---
Amanda Thomsen is a plant shop owner, horticulturist, garden designer, and author based in suburban Chicago.