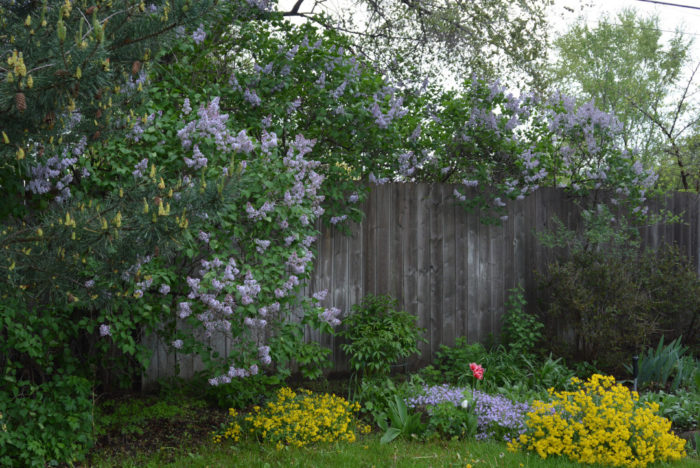 Today's post comes from Jodi Holley.
After 17 years, my house is on the market for sale. I've been spending the last few times in my garden saying goodbye. I live in Sterling Heights, Michigan (Zone 6), with cold summers and hot winters, so plants here need to be durable and adaptable. When we first moved in, all the perennials were pretty much pink and yellow. That had to change, and fast, because there is so much more to enjoy!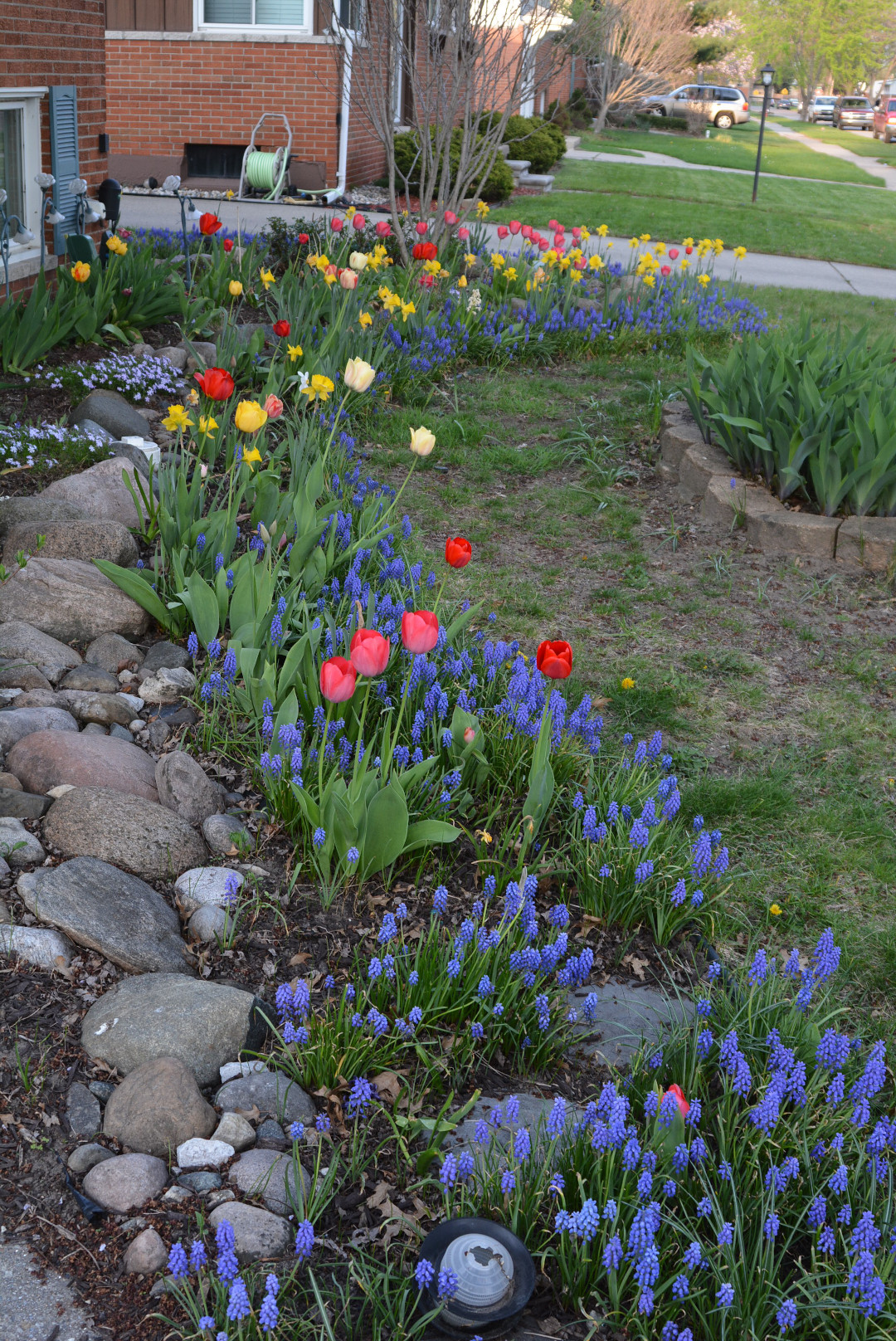 Early spring. The gardening year starts out with a riot of color provided by various bulbs in the front yard: tulips, daffodils, hyacinth, and grape hyacinth (Muscari armeniacum, Zones 4–8).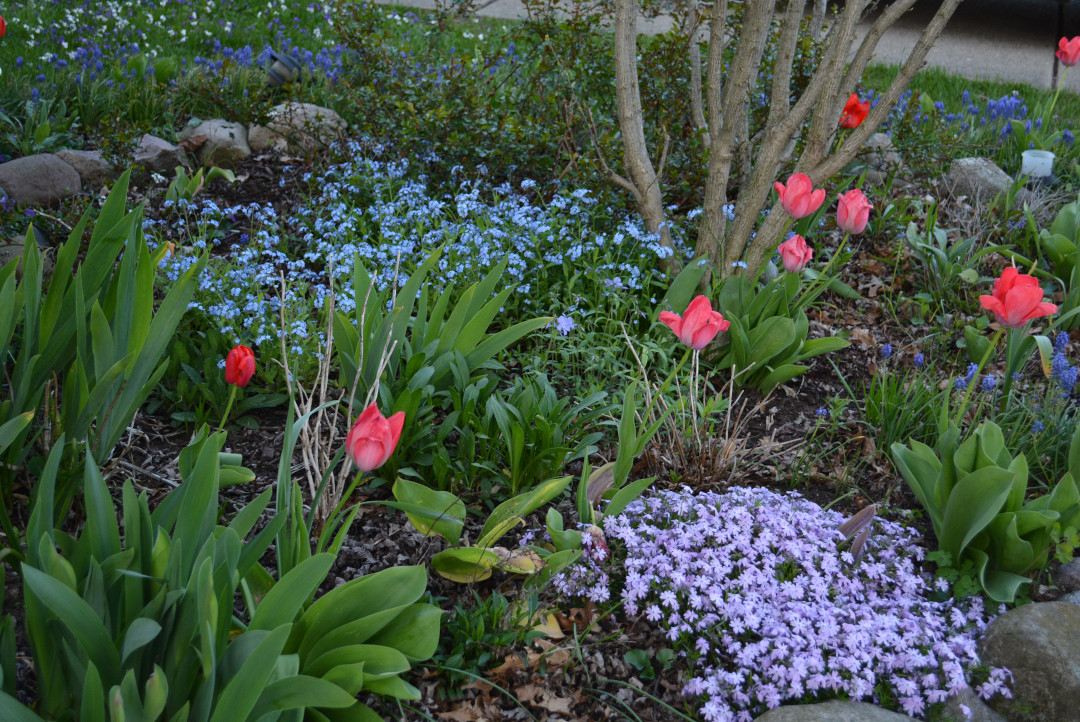 In midspring, as the bulbs are fading, creeping phlox (Phlox subulata, Zones 3–9) and forget-me-nots (Myosotis sylvatica, Zones 3–8) come into bloom.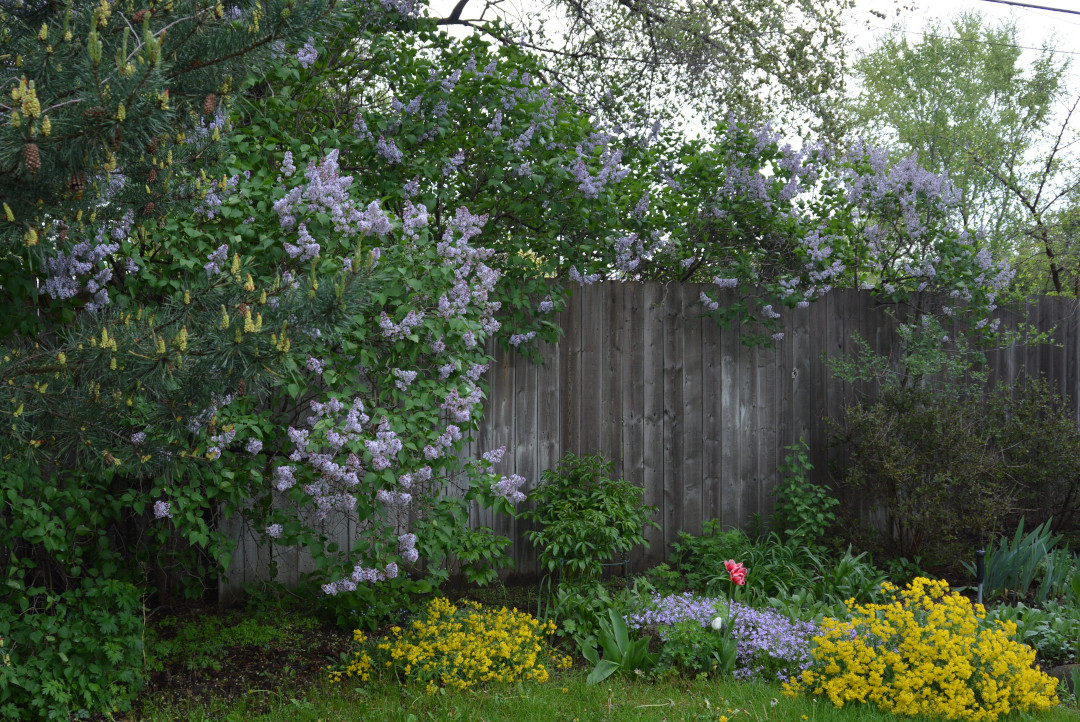 Fragrant lilacs (Syringa vulgaris, Zones 3–7) blooming over gold alyssum (Aurinia saxatilis, Zones 4–7).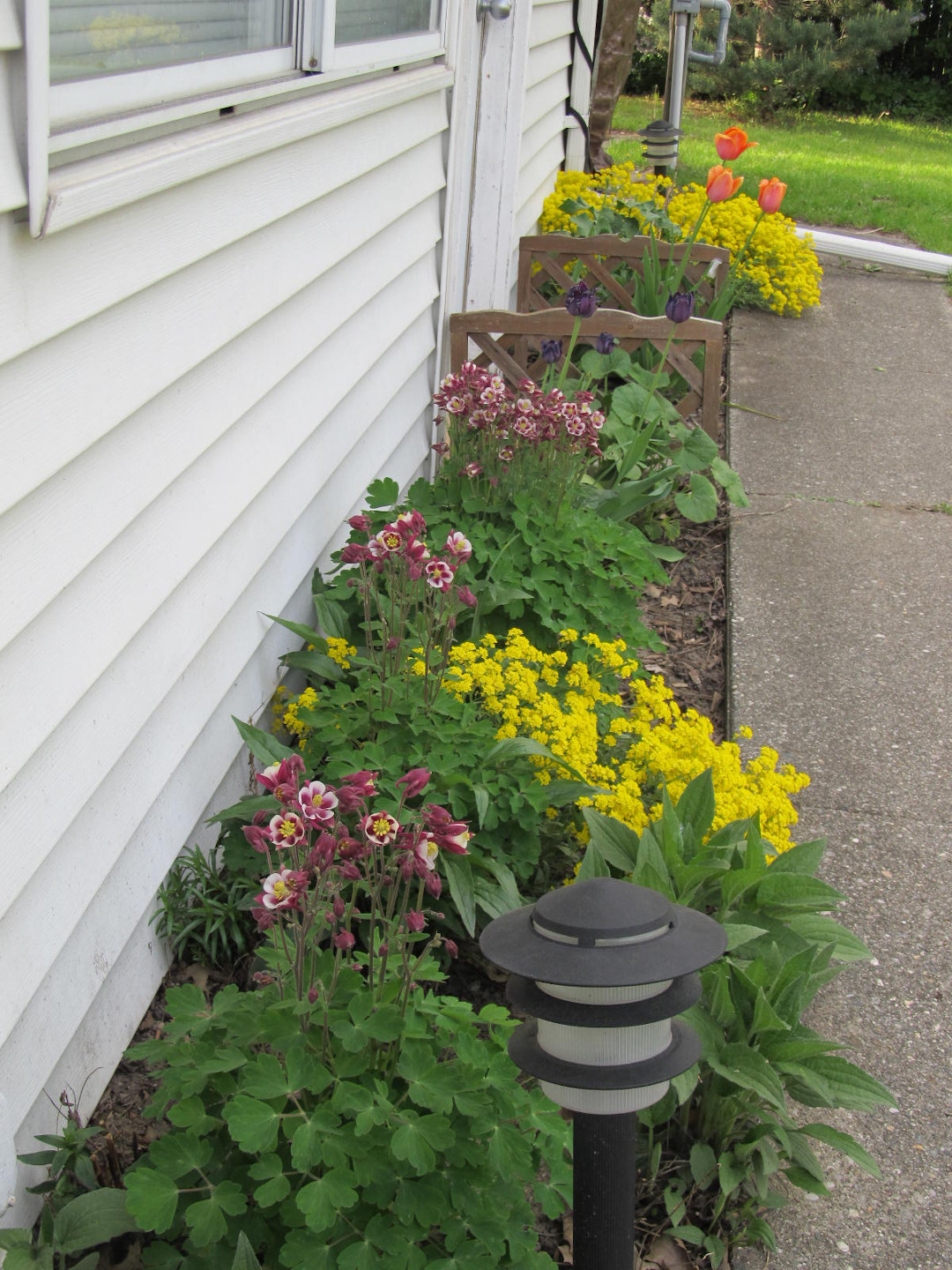 More gold alyssum, with columbines (Aquilegia hybrids, Zones 3–8).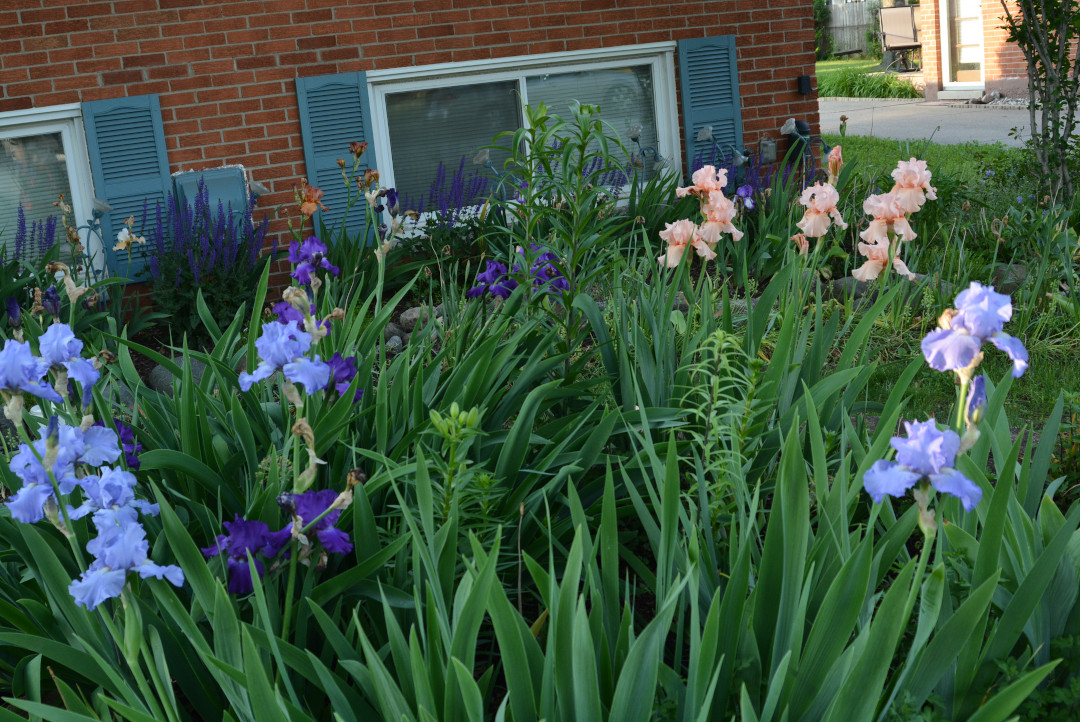 Bearded irises (Zones 3–8) carry on the midspring show.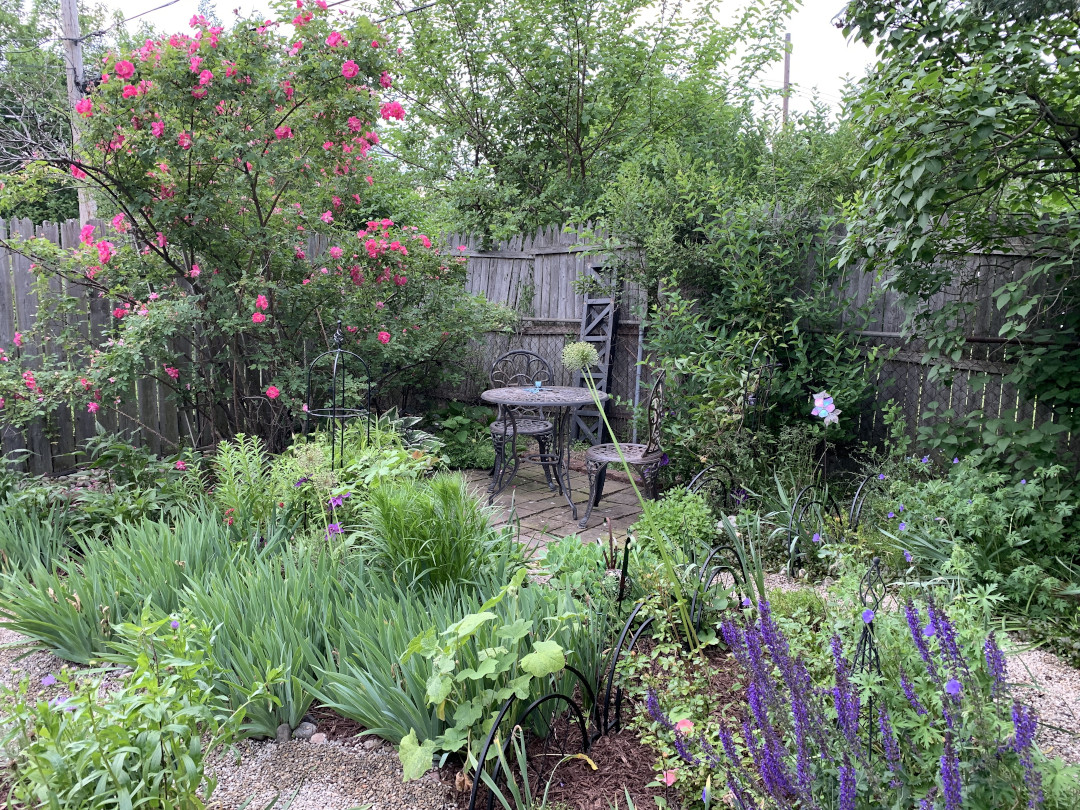 In late spring and early summer, the roses start blooming, and my pride and joy—my secret garden—is in its prime!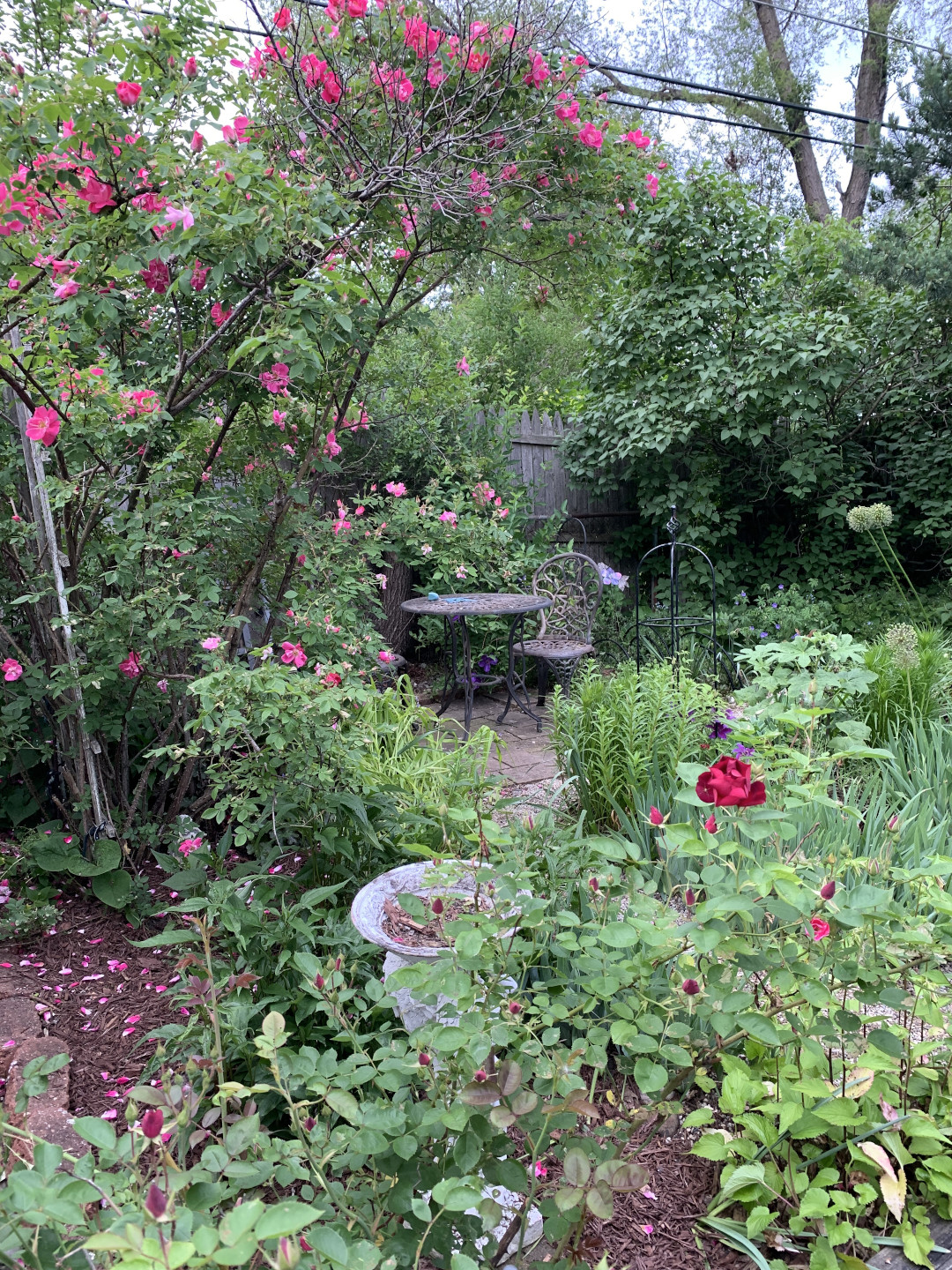 Another view of the secret garden in early summer. The location of my secret garden (tucked behind the detached garage) was no more than weeds and sand when we first moved in. The previous owners used the space to put up a pop-up swimming pool, then a picnic table. I landscaped the areas that were hard to get to with a lawnmower and then put in beds. I put in a pine tree that was no more than a twig when we moved in in 2003. Today it is over 20 feet tall, with shade perennials growing happily around it.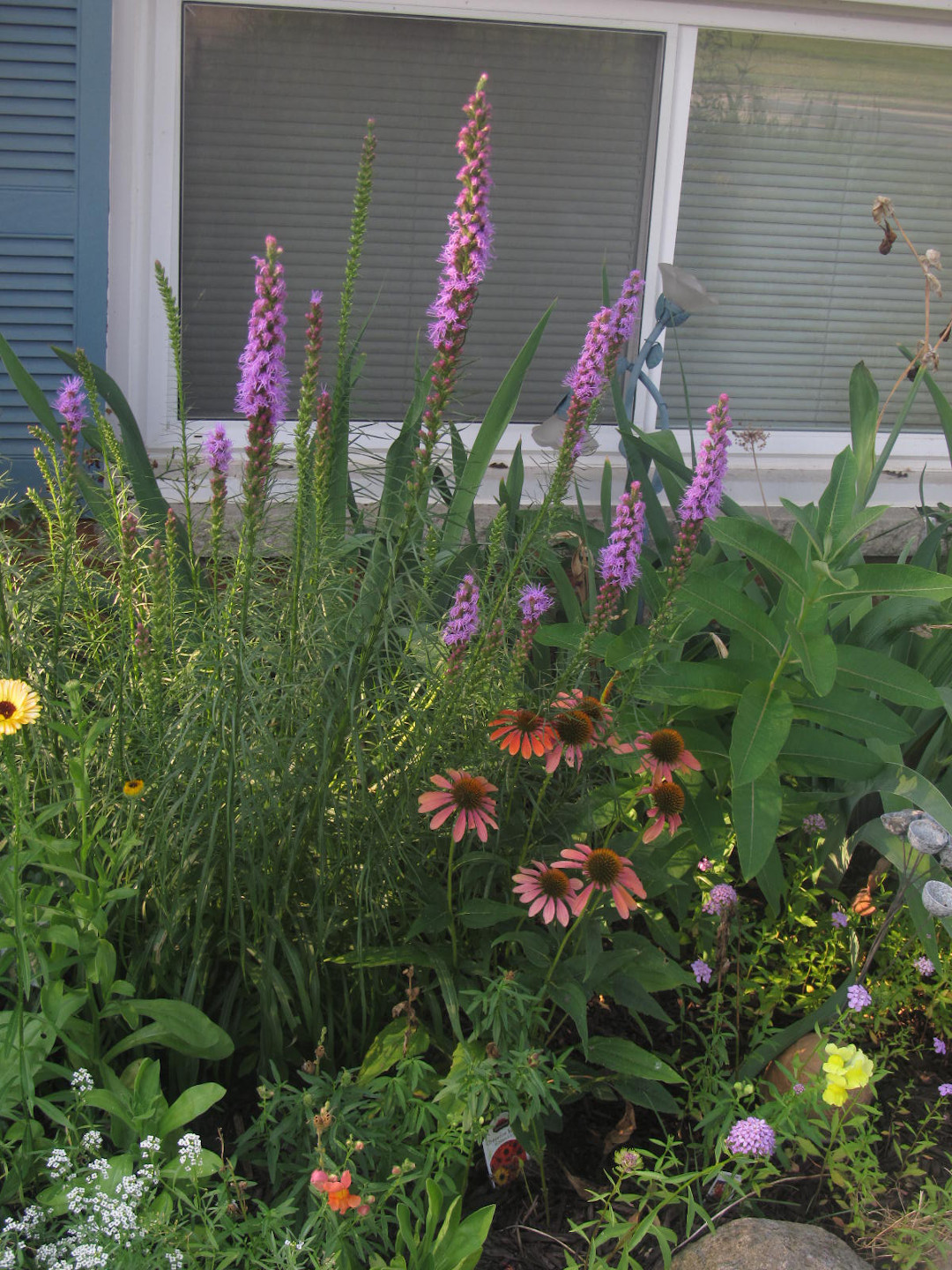 In summer liatris (Liatris spicata, Zones 3–9) and coneflowers (Echinacea species and hybrids, Zones 3–9) are blooming in nearly every flower bed.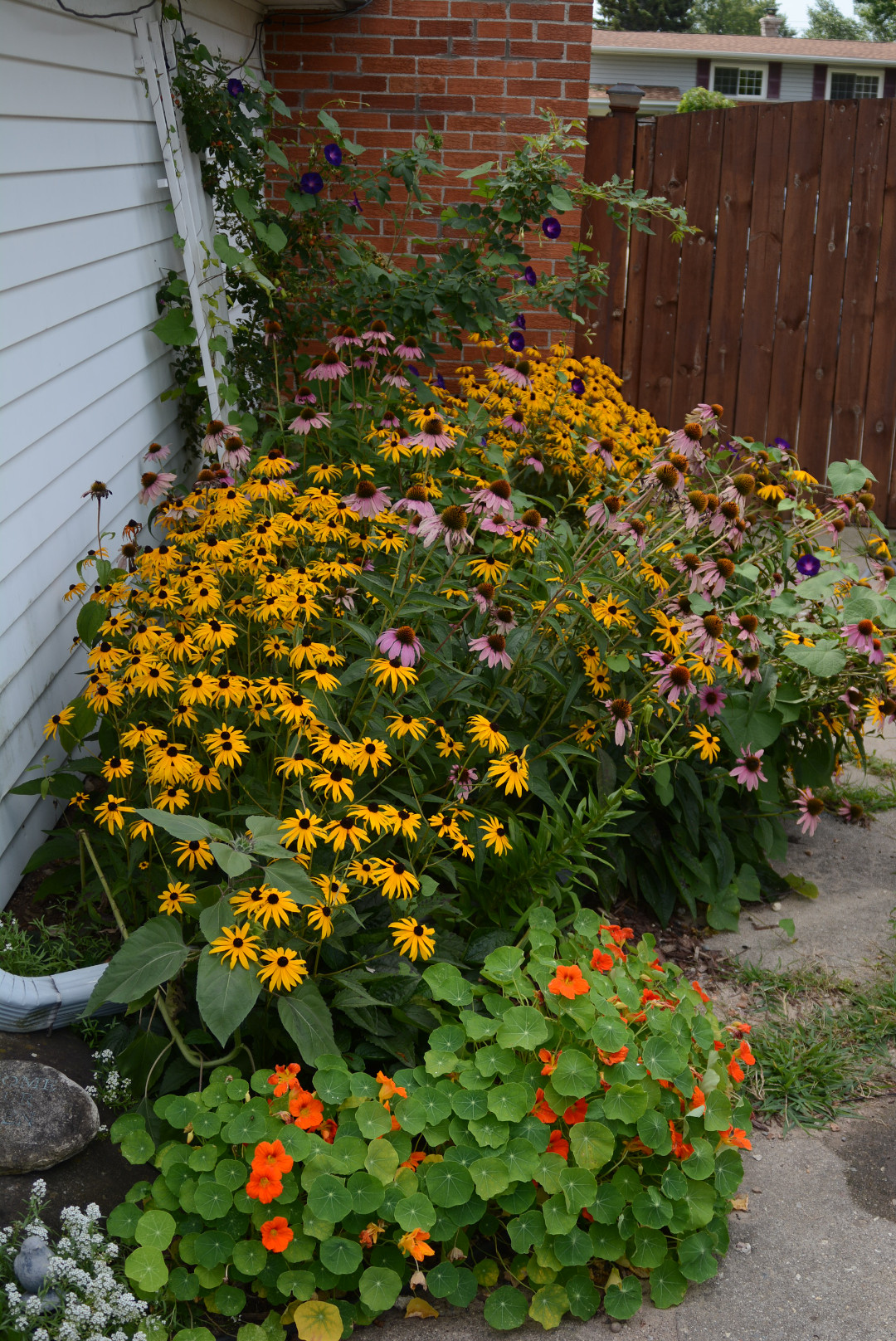 More of summer, with black-eyed Susans (Rudbeckia fulgida, Zones 3–9), coneflowers, and nasturtiums (Tropaeolum majus, annual).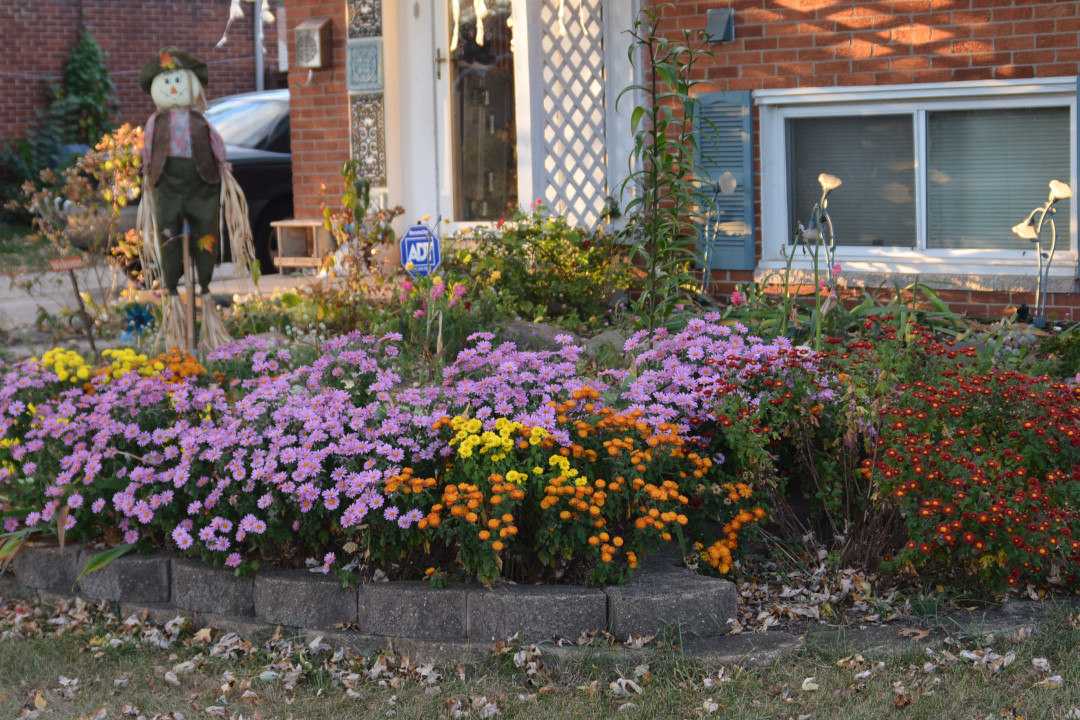 In fall the mums (Chrysanthemum × morifolium, Zones 5–9 ), which also grow in nearly every bed, put on their annual show.
It's been my joy to remake the existing garden in my image, but an even greater one to plant where there was nothing. It's hard to say goodbye, but I'm looking forward to the new garden I'll plant from nothing.
Have a garden you'd like to share?
Have photos to share? We'd love to see your garden, a particular collection of plants you love, or a wonderful garden you had the chance to visit!
To submit, send 5-10 photos to [email protected] along with some information about the plants in the pictures and where you took the photos. We'd love to hear where you are located, how long you've been gardening, successes you are proud of, failures you learned from, hopes for the future, favorite plants, or funny stories from your garden.
If you want to send photos in separate emails to the GPOD email box that is just fine.
Have a mobile phone? Tag your photos on Facebook, Instagram or Twitter with #FineGardening!
You don't have to be a professional garden photographer – check out our garden photography tips!
Do you receive the GPOD by email yet? Sign up here.