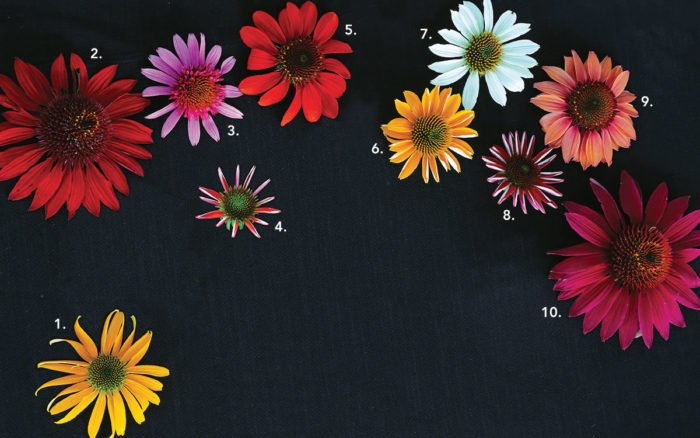 I think many gardeners oscillate between loving and hating coneflowers—I know I do. It's a phenomenon I've observed for nearly 20 years. I was there at the turn of the millennium when the humble coneflower had its breakout moment as Orange Meadowbrite®, the first orange-flowered selection, was introduced by the Chicago Botanic Garden. The excitement for the veritable rainbow of colors and whimsical double-flowered forms that followed was contagious and sparked a coneflower craze that most of us got caught up in.
---
Coneflowers at a glance
Name: Echinacea spp. and cvs.
Zones: 3–9
Conditions: Full sun; variable soil conditions based on species
Native range: Moist prairies, meadows, and open woods of the central to southeastern United States
Pests/diseases: Aster yellows, crown rot, stem wilt, Japanese beetles, and eriophyid mites
---
Unfortunately, a few too many misfires or outright duds over the years irritated gardeners, inciting a backlash against coneflowers. Without a doubt, the first colorful hybrids were remarkable though sometimes flawed innovations, but I believe that later breeding is far superior to much of the early stuff. With that in mind, this coneflower trial takes a look at newer introductions to this genus—measuring them against the gold standards we've come to know and love from our first coneflower trial in the 1990s. Hopefully our findings will encourage gardeners, especially disillusioned ones, to take a fresh look at coneflowers. The following coneflowers are not necessarily brand-new, nor did they arrive at nurseries within the past year. They are newer, or at least lesser-known, coneflowers that deserve a second—or even first—look.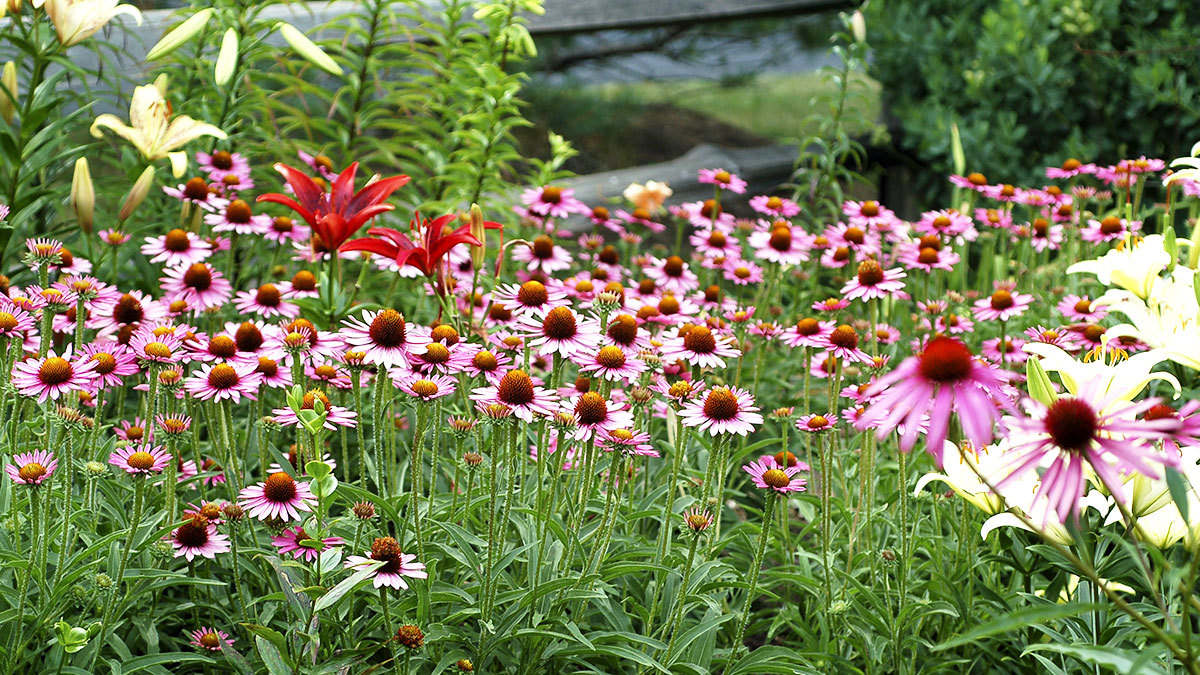 Pixie Meadowbrite® (Echinacea 'CBG Cone2') came along a few years into the coneflower craze, and honestly, it didn't get enough attention because it wasn't orange, red, or yellow. The pixie-sized bright pink flowers are charming and bountiful, crowning compact plants for most of the summer. What Pixie Meadowbrite® lacks in stature—it's just under 2 feet tall—it makes up for in staying power. Along with its slightly upturned ray florets and hairy leaves and stems, it gets longevity from the long-lived Tennessee coneflower. Chicago Botanic Garden's Jim Ault bred and selected Pixie Meadowbrite® from a complex cross between E. purpurea, E. tennesseensis, and E. laevigata. This three-way hybrid combines all the best aspects of each parent.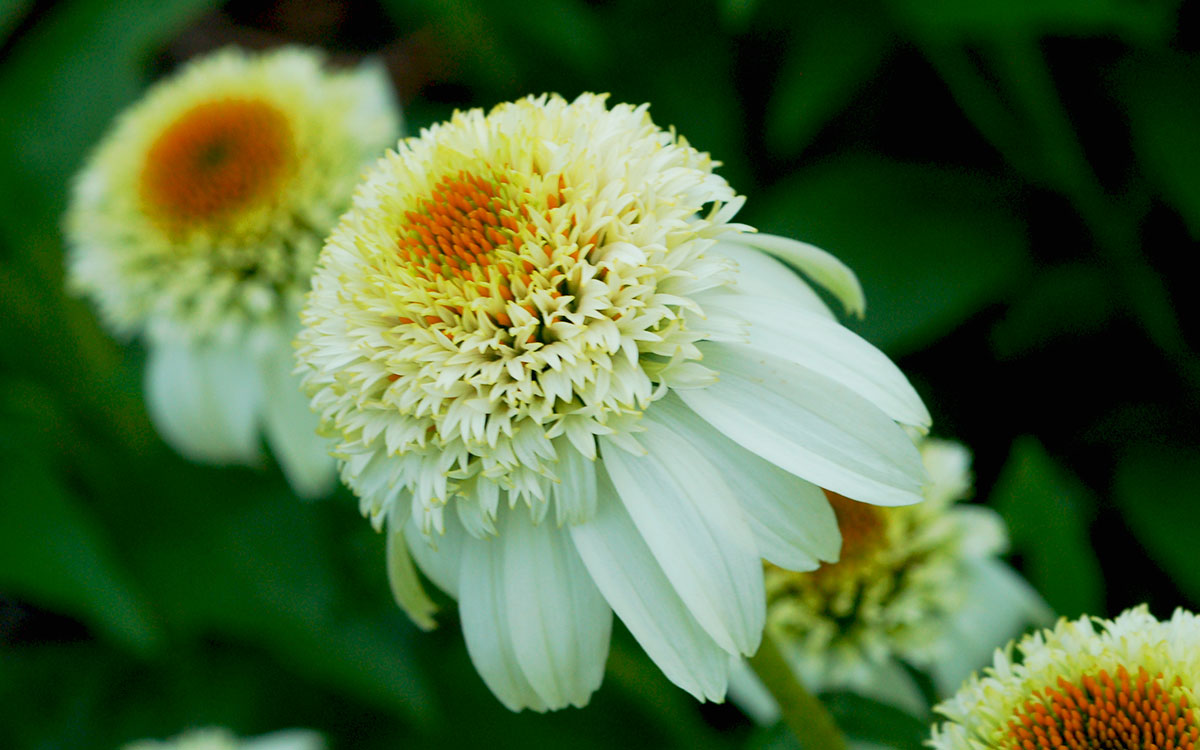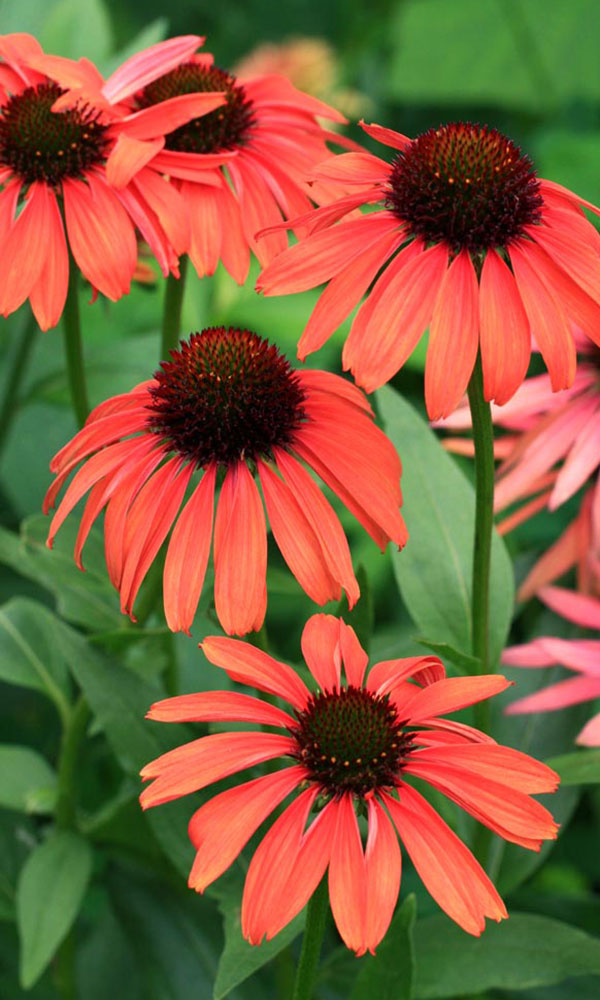 It's probably safe to say that double coneflowers are not for everyone. The floral architecture is too fussy or unnatural for some, while those keen on pollinators don't much care for them. I get it—my love is conditional too. 'Milkshake' received top marks for its habit as much as its double flowers, which open greenish and turn creamy white to white. The flowers have a crisp form—cones are transformed into chrysanthemum-like pom-poms skirted by a row of droopy rays. White flowers tend to show all their blemishes quickly and more obviously than other colors, but 'Milkshake' looked fresh for a long time. It also has the sturdiest stems of any coneflower I've grown. The proof of its stoutness was observed when a storm with 60 mph winds raged through the trials. I watched from my window as strong winds pushed everything sideways except for 'Milkshake', which bobbed back and forth but didn't bend.
Not every top-rated plant makes my list of favorites. However, 'Firebird' made the cut its first summer, and in later years it has never failed to impress me or give me pause to reconsider. Masses of smoldering red-orange shuttlecocks hover gracefully over the plant like a flock of birds taking flight. Many hybrid coneflowers show their roots as the flowers fade to shades of purple—often with not-so-pretty results—but 'Firebird' passes from its fiery color to a pleasing reddish purple. 'Firebird' is what I always wished Orange Meadowbrite® (E. 'Art's Pride') had been—namely, a perfect combination of beautifully vivid flowers with a vigorous strong-stemmed plant.
---
Coneflower quirks
We've learned a few things about coneflowers since our first trial in the mid-1990s, and they may help explain why you have—or haven't—been successful in growing these plants in the past.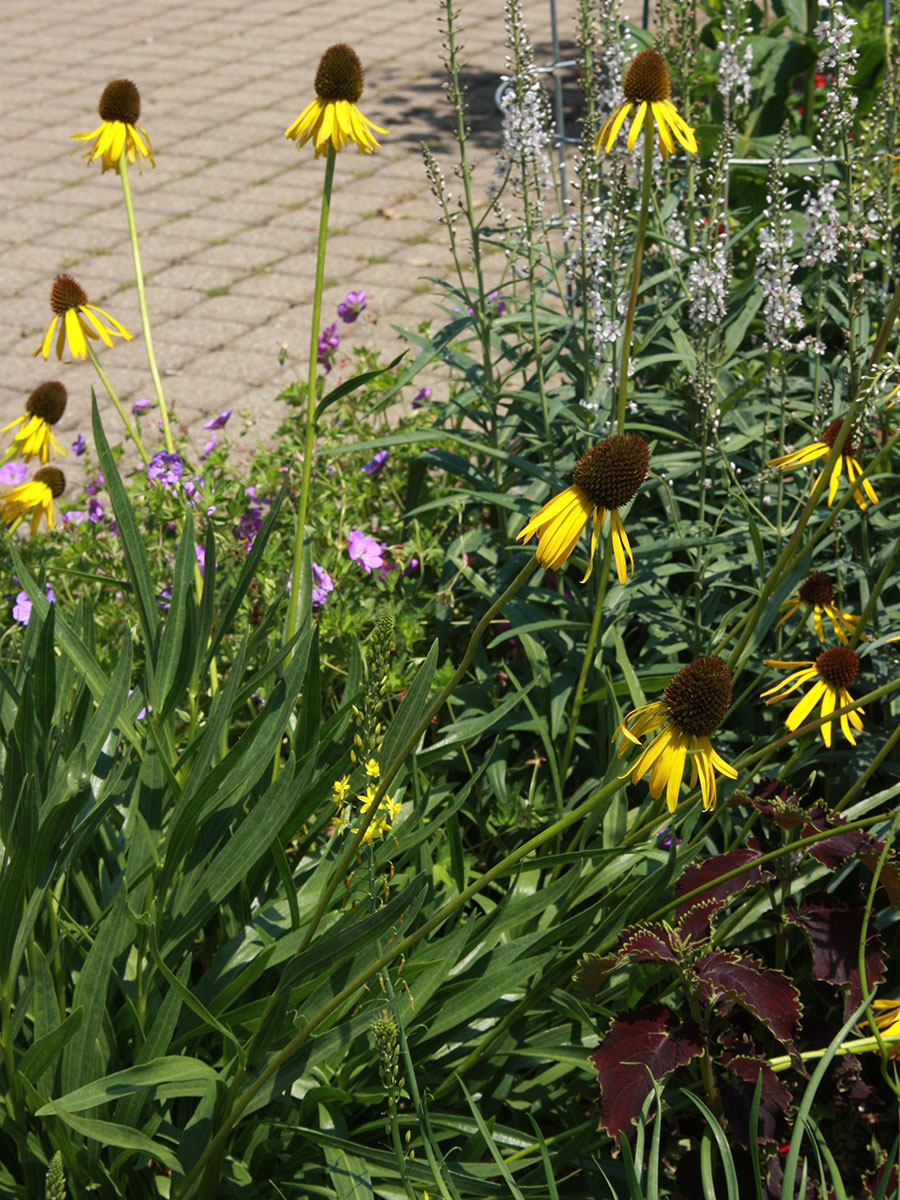 Conditions can vary greatly
Not every coneflower has the same cultural needs, so hybrids between species might be more finicky about where they will grow, which influences longevity too. Purple coneflower, for example, likes consistently moist soil, whereas yellow coneflower (E. paradoxa, right) prefers it drier.
Variable traits can occur
Many popular cultivars, such as 'Magnus' (E. purpurea 'Magnus') and Ruby Star (E. purpurea 'Rubinstern'), are seed-grown—not clones—so traits will vary among individual plants.
Longevity can be an issue
Purple coneflower (E. purpurea) is short-lived—two or three years is typical—and it reseeds readily. Since it's a parent of most hybrids, discovering that prized other-colored coneflowers are suddenly purple is possible, even inevitable. Reverting to the species is not the culprit; rather, seedlings have replaced the original plants as they died out.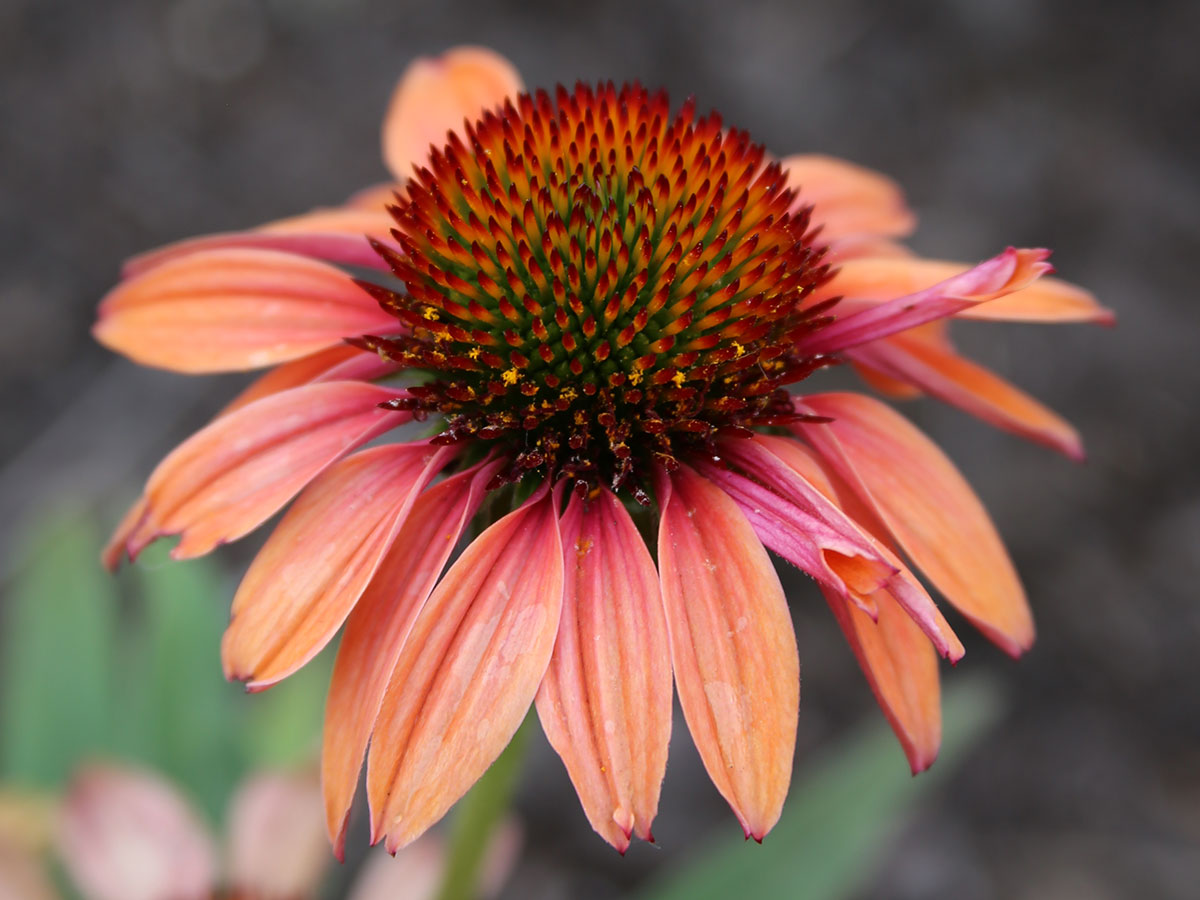 Cross-pollination is common
Coneflowers are promiscuous. Two or more types nearby in the landscape may produce seedlings in a variety of flower colors and plant habits.
Fragrance can be a plus
Surprisingly (to me anyway), new hybrids of many coneflowers are often sweetly scented, such as 'Tiki Torch' (E. 'Tiki Torch', right).
---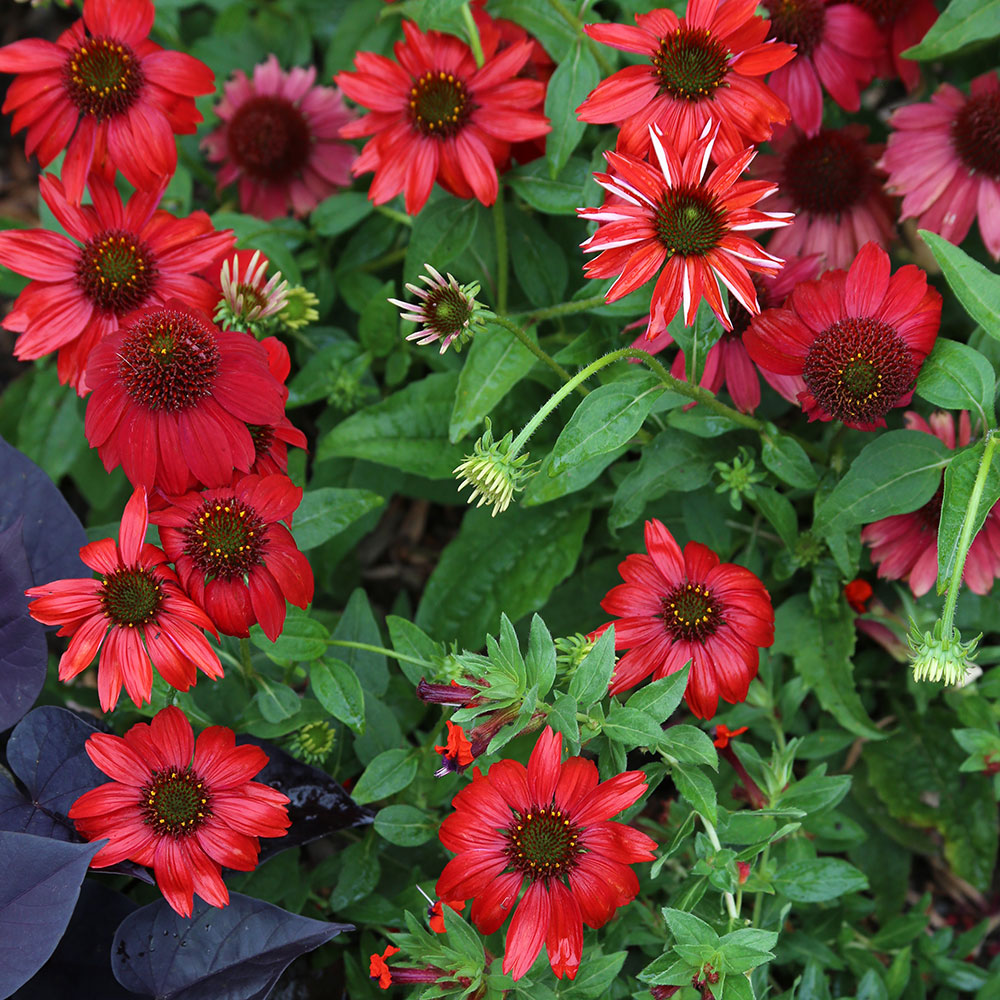 I expected red flowers on Sombrero® Salsa Red (E. 'Balsomsed'), but the vibrancy of the scarlet-red rays was like a sultry dream come true. Starkly white undersides, which are most noticeable as the rays unfurl, were also a surprise. The 3-inch flowers with slightly droopy rays are perfectly sized for the well-branched, compact plants. Flower color as it fades is something we watch carefully on all coneflowers; some of the earliest orange and red cultivars often faded to a ghastly washed-out pink. Sombrero® Salsa Red dulled to a less vivid red yet remained colorful and attractive longer than many other coneflowers. Burgundy-red stems enhanced the show.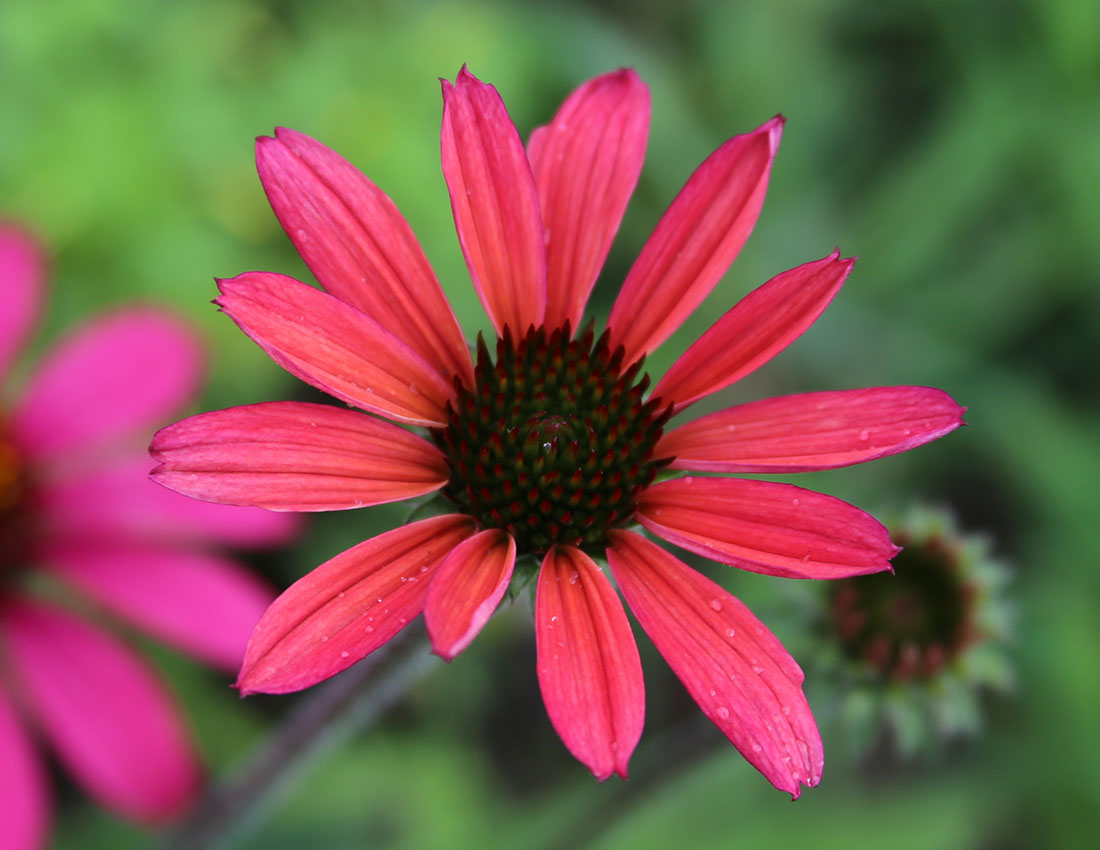 The difference between most purple coneflowers and 'Glowing Dream' is like that moment when The Wizard of Oz goes from black and white to full color. The watermelon-pink rays are of a singular, nearly fluorescent color—large red to orange cones turn up the volume further. This is one flower to see in person; the true intensity of its iridescence is difficult to capture on camera. Even the faded flowers were beautiful, with the color dialed down just a notch or two. Stout and well-rounded, 'Glowing Dream' has a Munchkin-like habit with purple stems.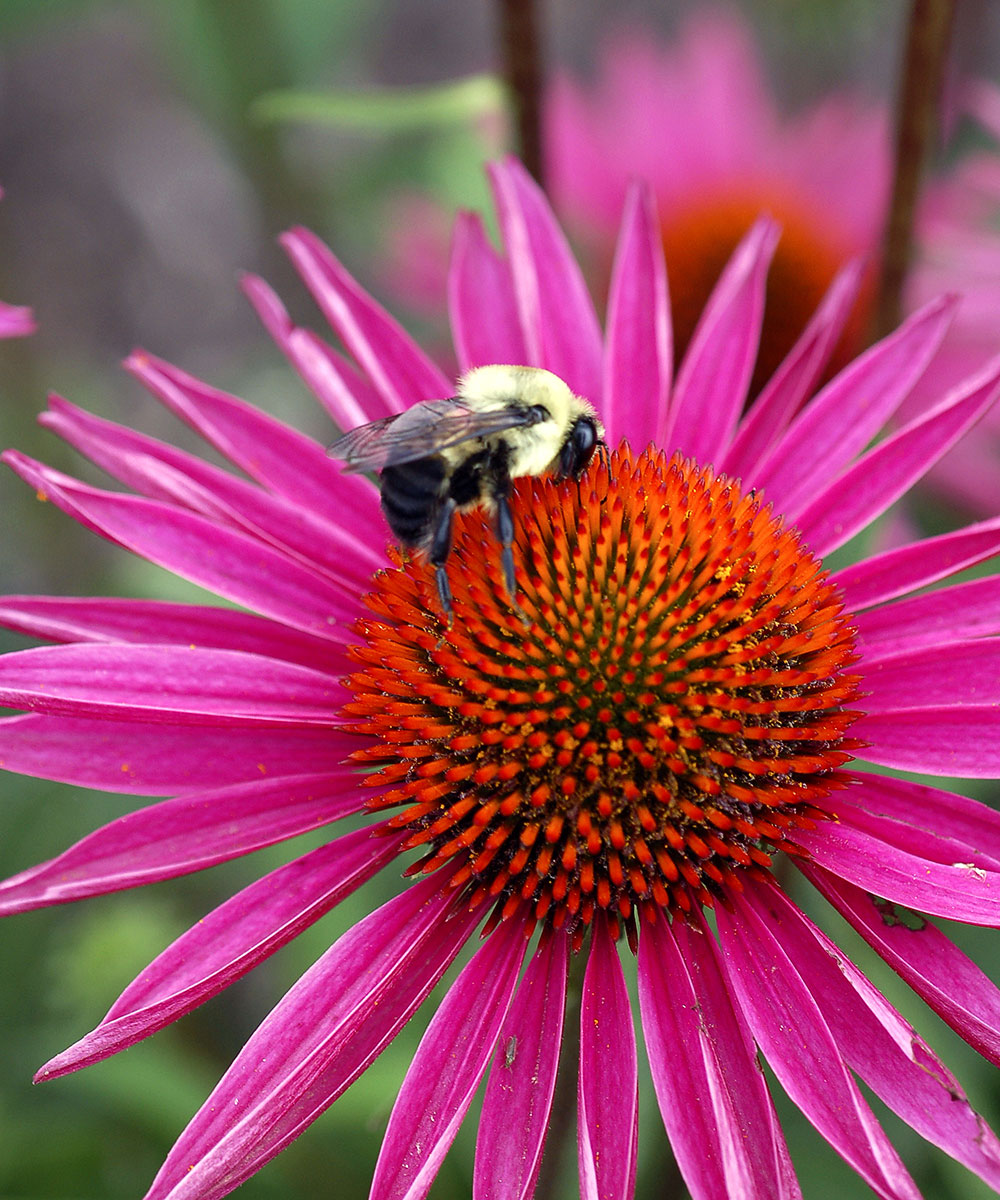 For about 15 years, I've been recommending 'Pica Bella' to gardeners who desire a reliable, traditional-looking purple coneflower. Whereas some purple cultivars are undependable, 'Pica Bella' is a consistently strong, long-lived coneflower with an abundance of quirky flowers from late spring to autumn. Deep pink ray florets and orange cones may sound commonplace, but the upcurled rays form a canoe shape, which gives the large flowers a pointy starlike look. 'Pica Bella' has a robust vertical habit too, with sturdy purple stems.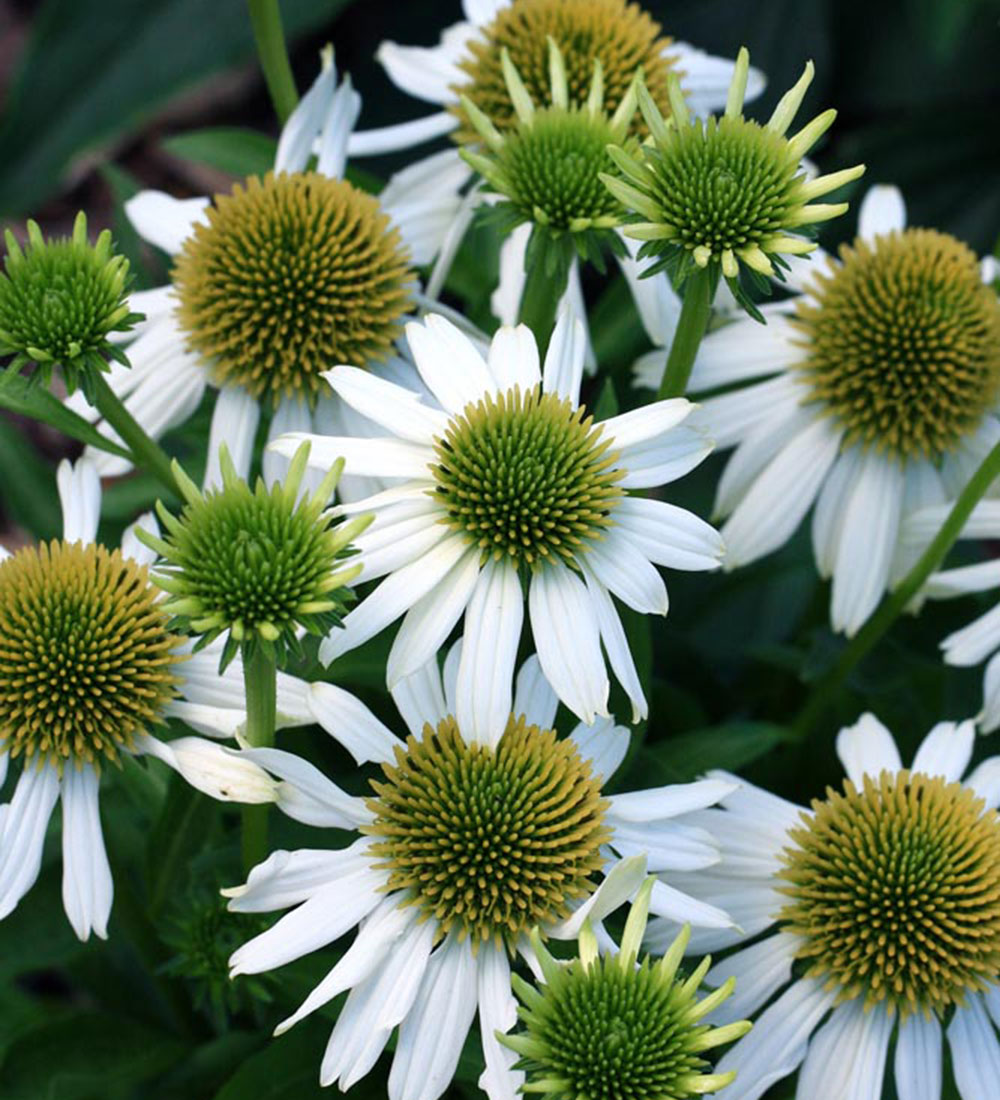 'Snow Cone' is a compact, almost diminutive coneflower. In the wave of all the astonishing flower colors, white coneflowers tend to be overlooked. 'Snow Cone' stands out for its distinctive chartreuse cones encircled by slightly drooping white rays. 'Snow Cone' earned my admiration in and out of flower, and it was always among the top-rated coneflowers and a visitor favorite. For a small plant, it never skimped on flowers or charm.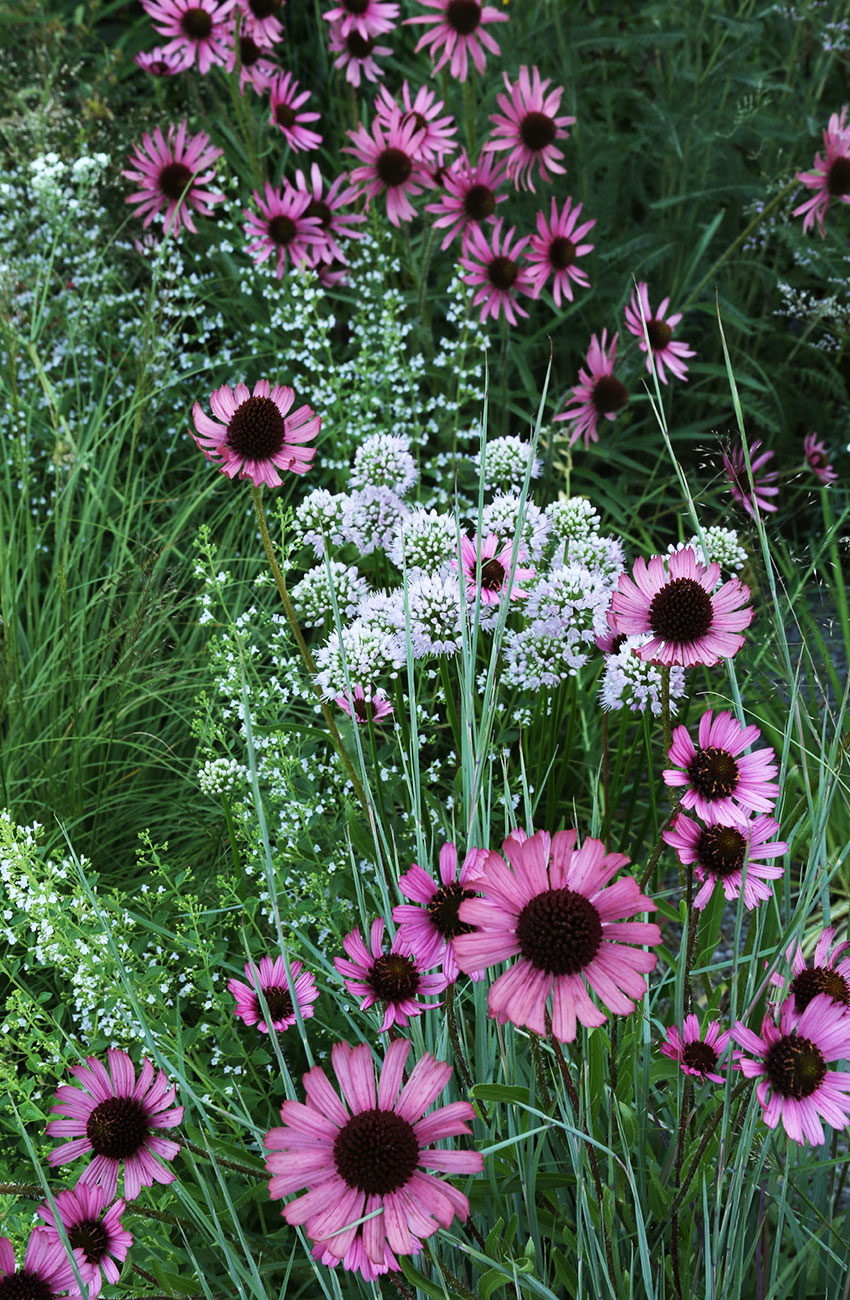 The upturned pink rays of Tennessee coneflower (E. tennesseensis) are unique among its kin. The flowers tilt slightly toward the east, which may seem like an obscure point until you're looking at their backsides! The hairy leaves and stems give the entire plant a lighter green appearance than that of other coneflowers. My original plants, planted in 1989, remained in place for almost 20 years—that's a lifespan nearly 10 times longer than that of purple coneflower (E. purpurea). Since it's grown from seed and is just as promiscuous as the rest, it's not uncommon to find hybrid plants masquerading as Tennessee coneflower at the nursery; look for the telltale upward rays and hairy leaves to be sure.
---
Trial parameters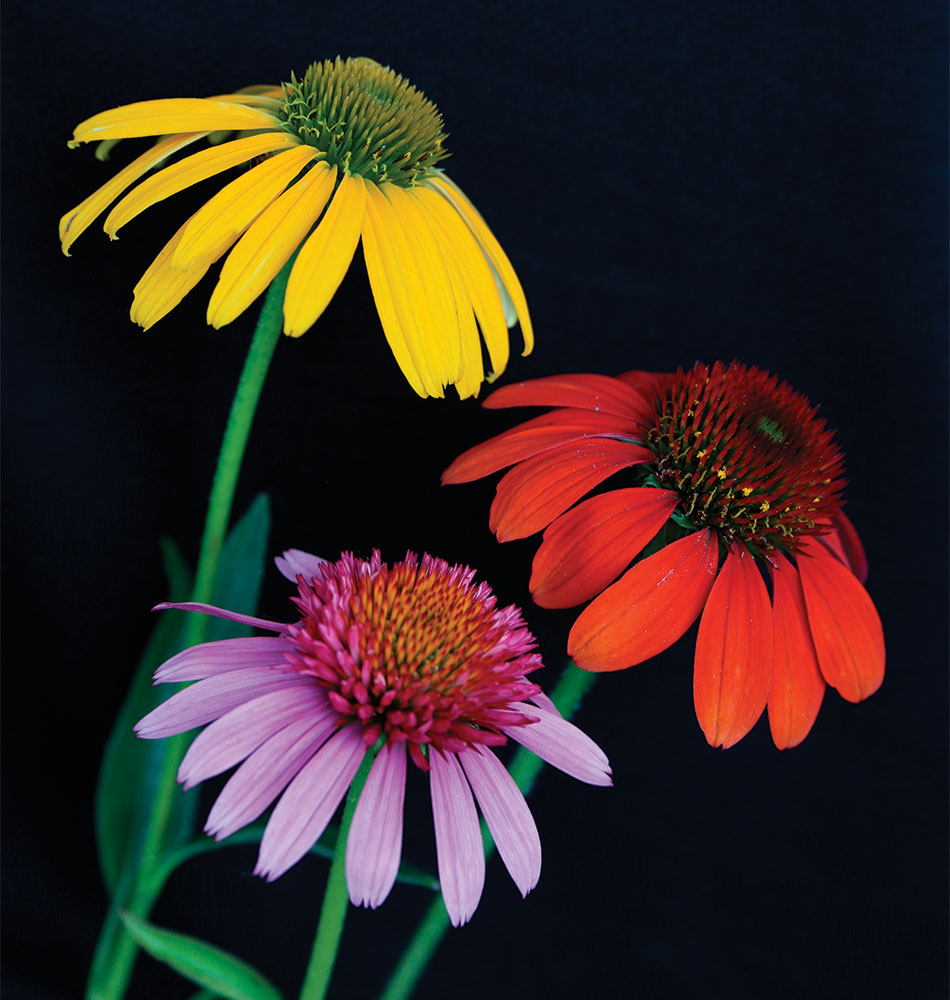 The Chicago Botanic Garden is currently evaluating nearly 50 different coneflowers in comparative trials that started in 2019 (early results can be seen in New Kids on the Coneflower Corner). Since 1995, though, over 100 coneflowers have been evaluated in two separate trials.
How long: Minimum of four years
Zone: 5b
Conditions: Full sun; well-drained, alkaline, clay-loam soil
Care: We provided minimal care, allowing the plants to thrive or fail under natural conditions. We observed ornamental traits, monitored growth and environmental adaptation, recorded any disease or pest problems, and assessed plant injuries or losses over winter.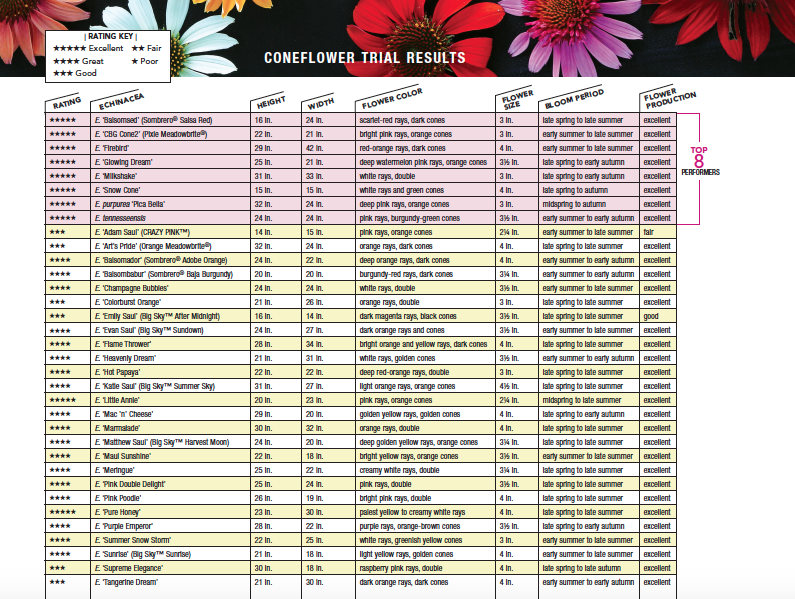 ---
Richard Hawke is plant evaluation manager at the Chicago Botanic Garden in Glencoe, Illinois.
Photos, except where noted: Danielle Sherry