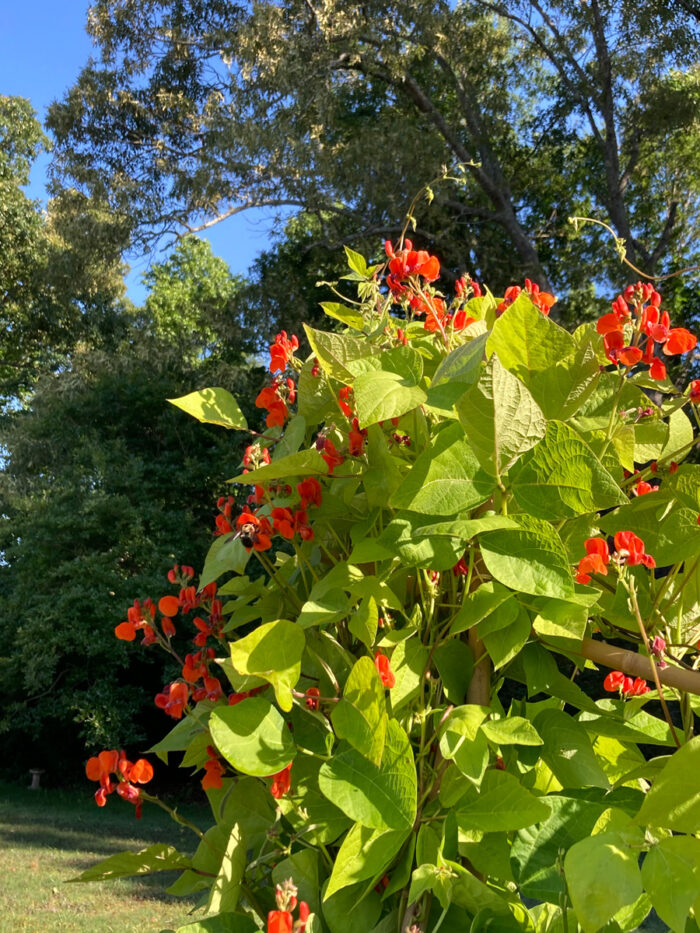 In our part of the South, "fall" is more an idea than an actual season. It's hot, hot, warm, and then one night there is a hard freeze. We've been thinking about fall vegetables and what they really are here. We've pretty much decided they are plants you plant when you hope the weather is going to cool off enough to make the flavor better when you harvest them. Here are a few vegetables we've found to be the best bets for fall in the South. Just be sure to place them in full sun and in a spot with well-draining soil.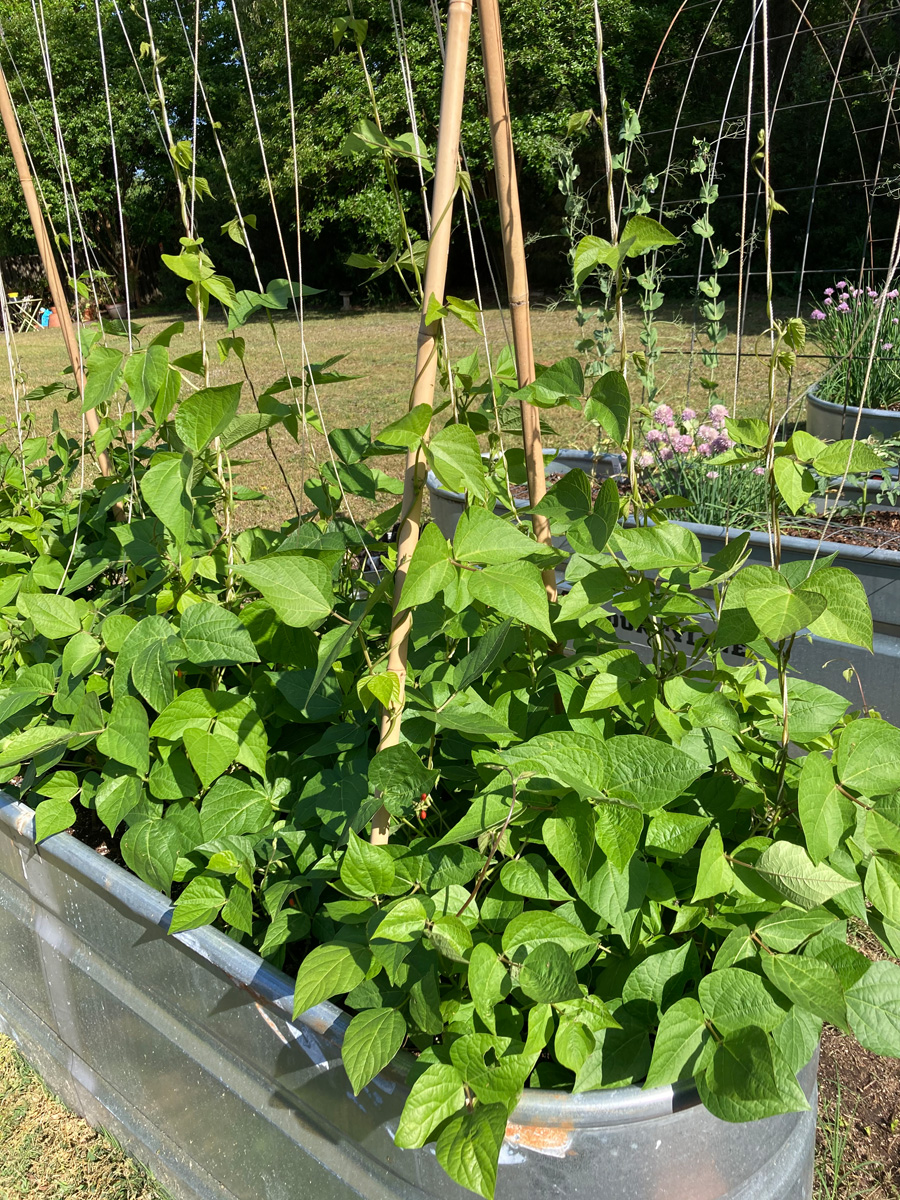 Scarlet runner beans keep producing until a hard frost
Late August is a good time to plant scarlet runner beans (Phaseolus coccineus and cvs., Zones 7–11) in the South. They're better producers in cooler weather and keep flowering until we have a hard frost. Runner beans planted in spring are often producing in the heat of the summer. Fewer beans are set during hot temps, and we find they become tough and fibrous before they are big enough to eat. Although a short-lived perennial, they're treated as an annual vine. Fast growing, seeds can be direct sown in the garden and take up to 10 to 14 days to germinate.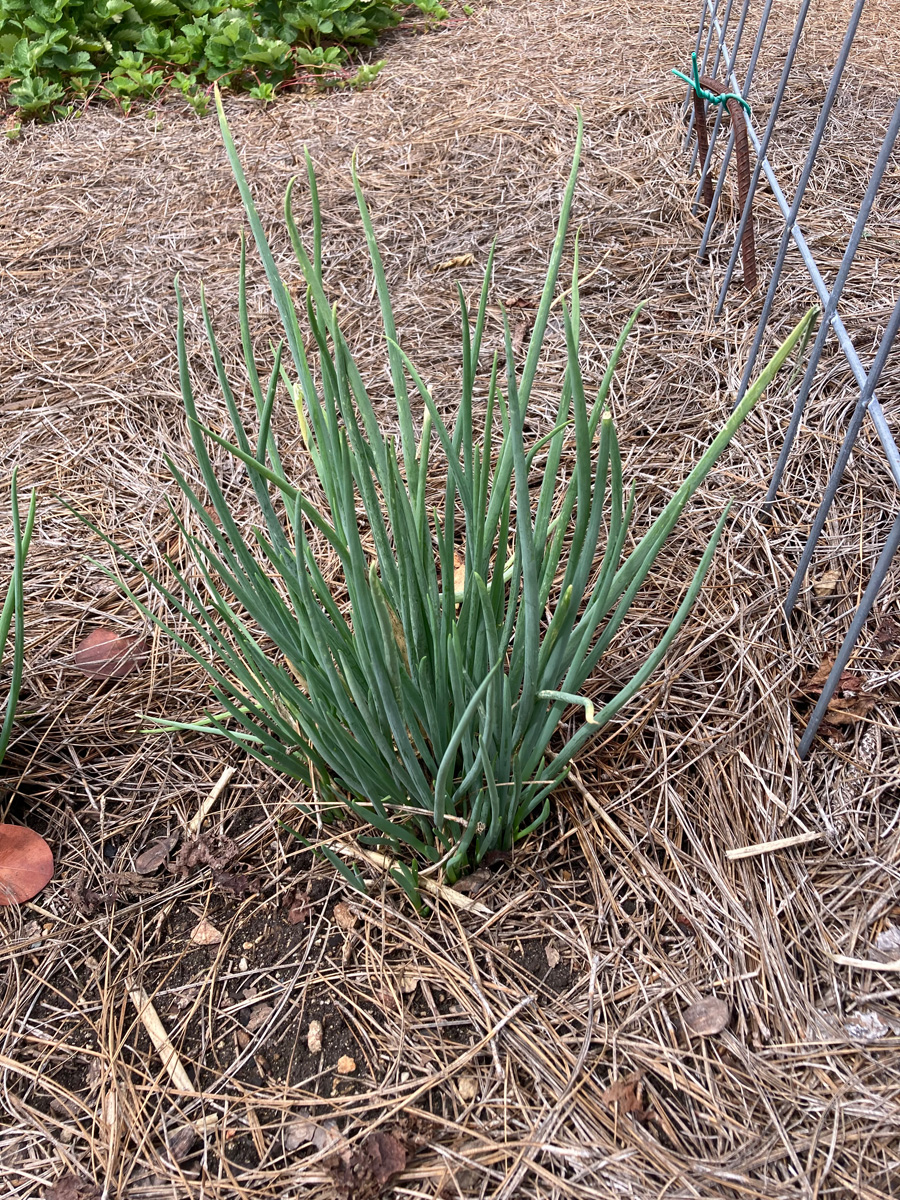 Multiplying onions supply a bounty of flavor through winter
Multiplying onions (Allium cepa and cvs., Zones 5–10) planted in the late summer produce green onions all winter long. Sold and grown from bulbs (not seed), the mature clumps can be lifted and divided throughout the cold months of the year as they are needed. Then they are ready to be enjoyed in your favorite meals after being cured (dried) for several weeks.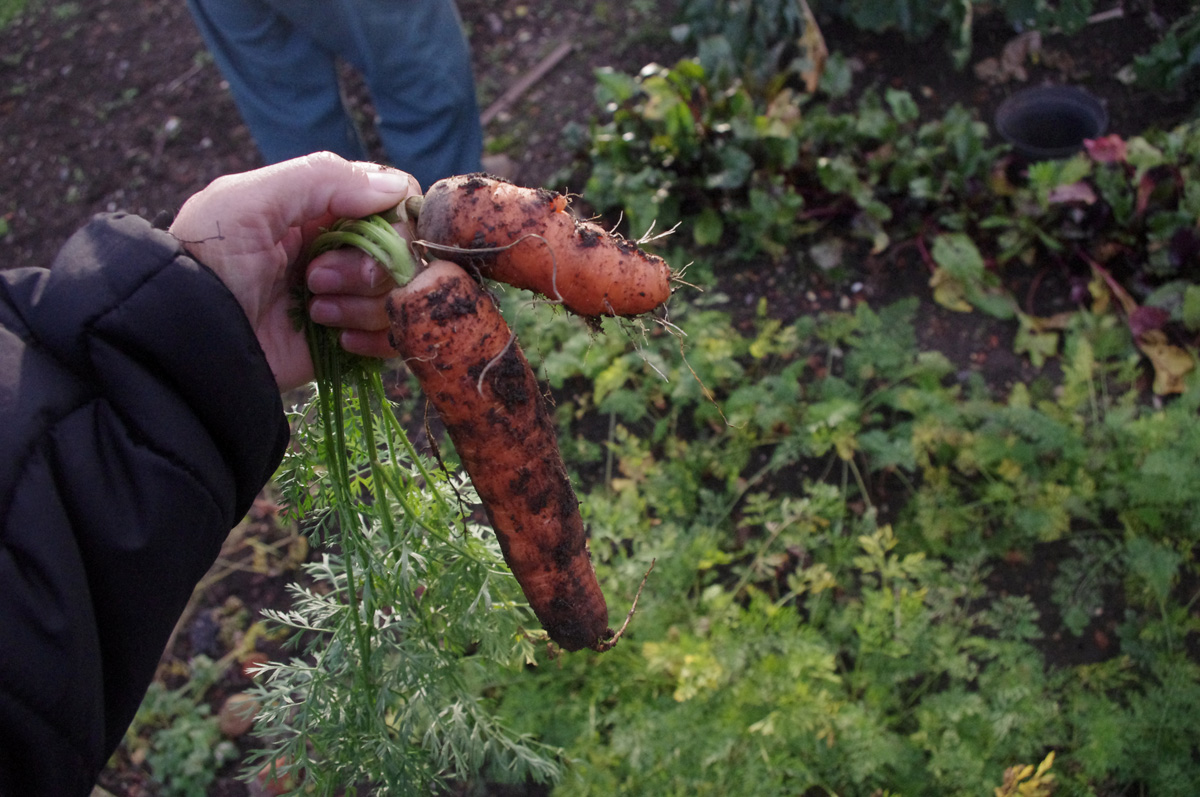 Carrots deliver an extended harvest with staggered plantings
Carrots (Daucus carota var. sativus cvs., Zone 9) are great in fall and can be harvested through the winter also. Planting them in increments three weeks apart gives an extended harvest. Sowing the seeds while it's warm helps germination, and harvesting the carrots when it's cool helps with the sweetness. Seed germination takes about 14 days.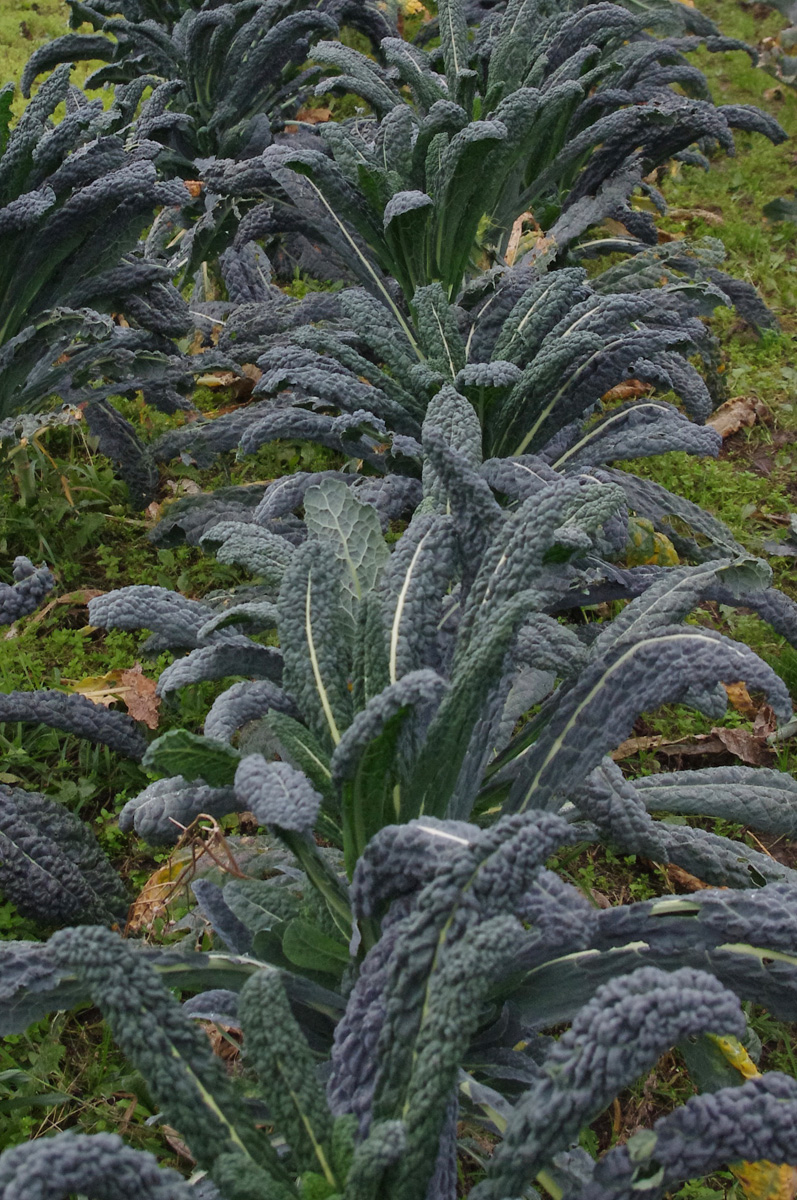 Cool weather later enhances the flavor of classic 'Nero di Toscana' kale
Grown as an annual crop, 'Nero di Toscana' kale (Brassica oleracea 'Nero di Toscana', syn. B. oleracea 'Black Tuscan', Zones 7–11) likes to be planted while the soil is still warm in September and harvested once the weather cools. Cool weather improves the flavor. Loopers and beetles love kale but seem a little less fond of this Italian heirloom. Planting kale later helps reduce insects, but for the best root growth the soil needs to be warm. When grown from seed, expect germination to occur in about 7 to 10 days.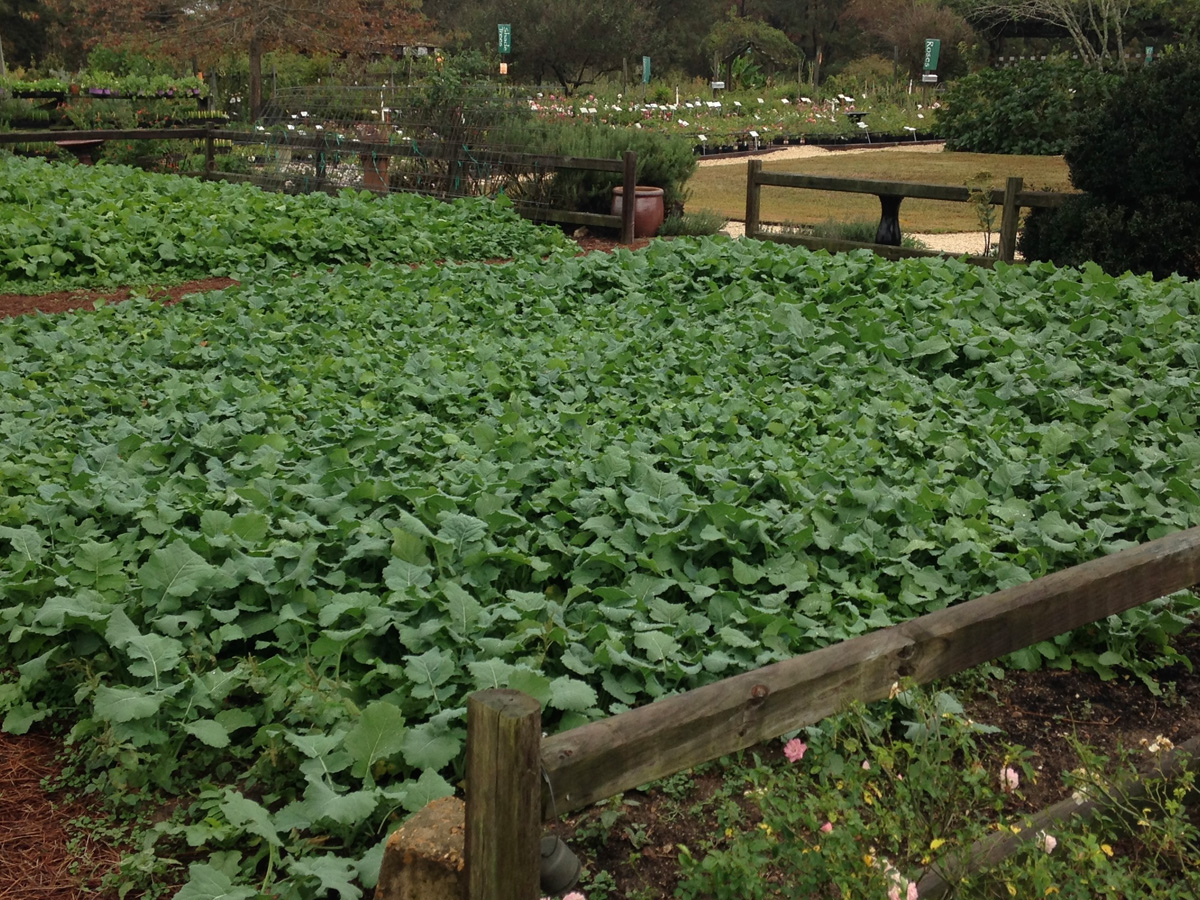 No Southern vegetable garden is complete without turnip greens
Turnip greens (Brassica rapa cvs., Zone 11) are a Southern staple. In fact, to reside south of the Mason-Dixon Line, it is practically a requirement to have a turnip "patch" each fall. Turnip greens are so easy to grow; simply sow the seed between early August and mid-September in as large an area as you care to harvest. The best flavor is obtained once the nights are cool. Since several insects like turnips as much as Southerners do, it's best to wait until nights are cooling off—but not until the soil is cool—to plant the seed (which takes 4 to 7 days to germinate). 
Even though fall is a bit unpredictable here, we are thankful to have another season to grow another group of vegetables. It's an opportunity to redeem ourselves for any summer failures we may have had and to give us delicious veggies to pair with our cornbread. 
—Shelley and Jason Powell own and manage Petals from the Past, a garden center in Jemison, Alabama.