The color of a blossom might be the first thing to catch our eye in the landscape, but adding sweet aroma to that bloom elevates the plant to all-star status. Fragrance in the garden is a treasure, especially in the winter garden. Though it is not the busiest time in the garden, thankfully we can be out and enjoying our landscapes all over the South in midwinter. Most of us are looking for any hint of spring, and each blossom is celebrated more this time of year than at any other. So here are a few fragrant bloomers to enjoy that much more in winter.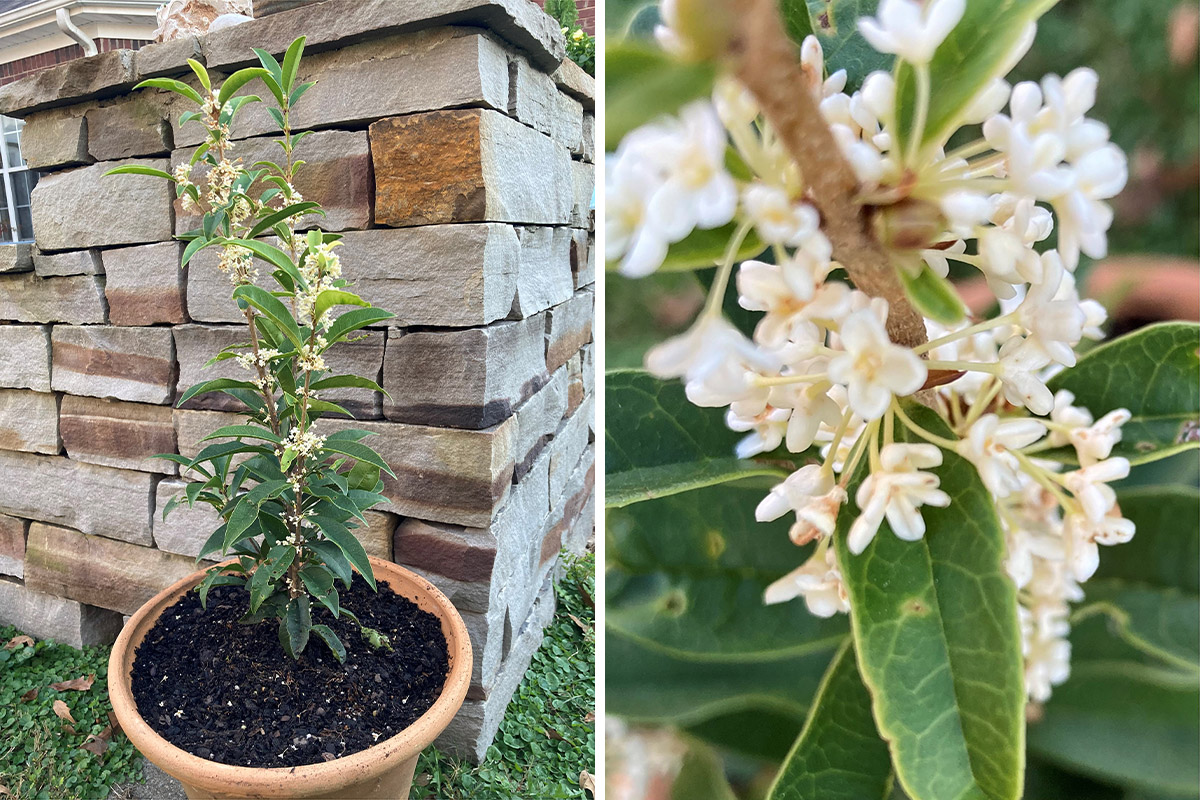 'Fudingzhu' fragrant tea olive
Osmanthus fragrans 'Fudingzhu', Zones 7b–10
'Fudingzhu' fragrant tea olive is an evergreen that smells wonderful and blooms from late fall into winter. This tough shrub looks great in the landscape. Shorter than the species, it blooms with masses of tiny, ridiculously fragrant flowers.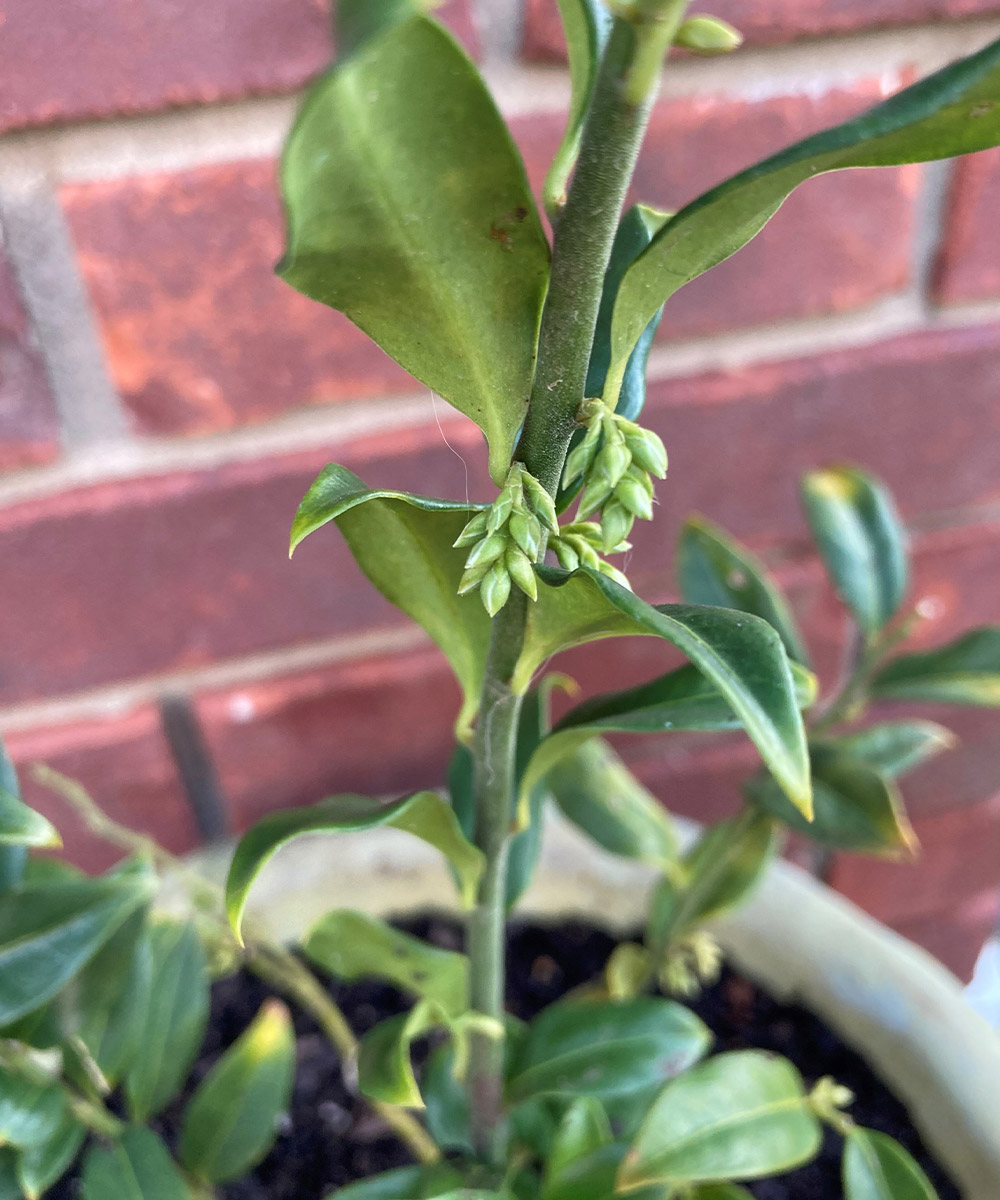 Sweet box
Sarcococca confusa, Zones 6–9
Sweet box spends most of the year as an evergreen, mannerly shrub that's quite drought tolerant. It makes a great backdrop for low-growing spring ephemerals and summer annuals, then shines in winter. Tiny pale green to white flowers line branches at the beginning of the year, producing a heady, sweet perfume.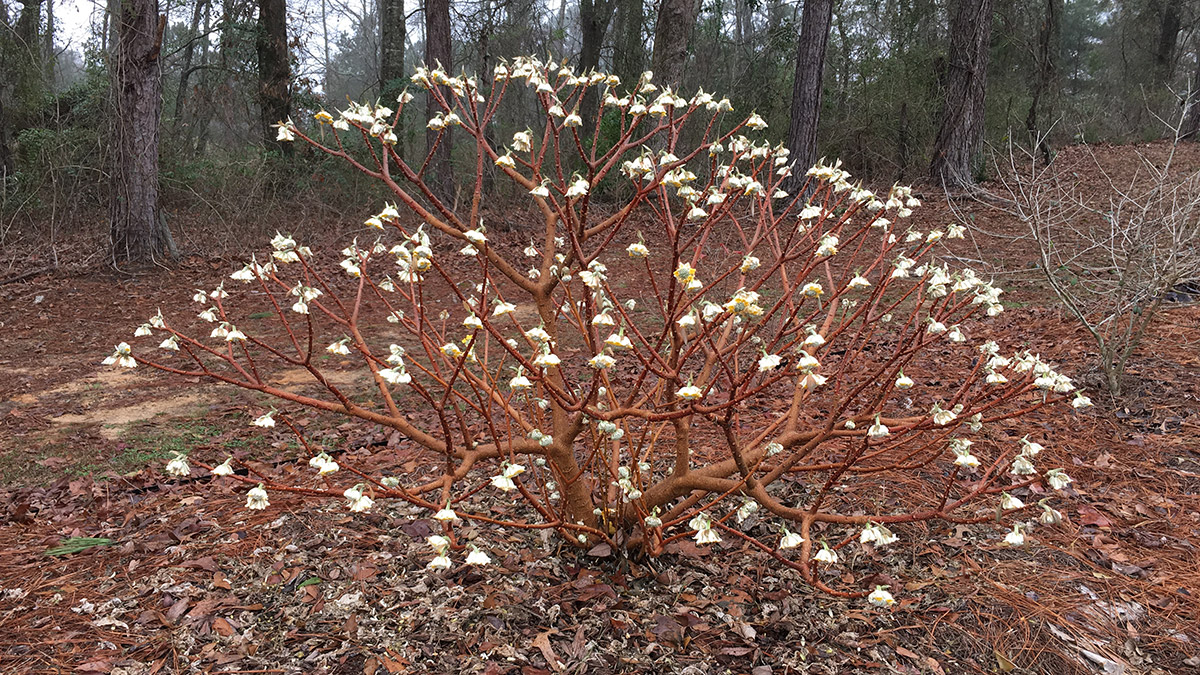 Paperbush
Edgeworthia chrysantha, Zones 7–10
Paperbush blooms in January, sometimes lasting into March. The clusters of fun yellow flowers produce astounding fragrance. This plant knows how to show off, dropping its bright yellow fall leaves and letting its clusters of flowers take center stage.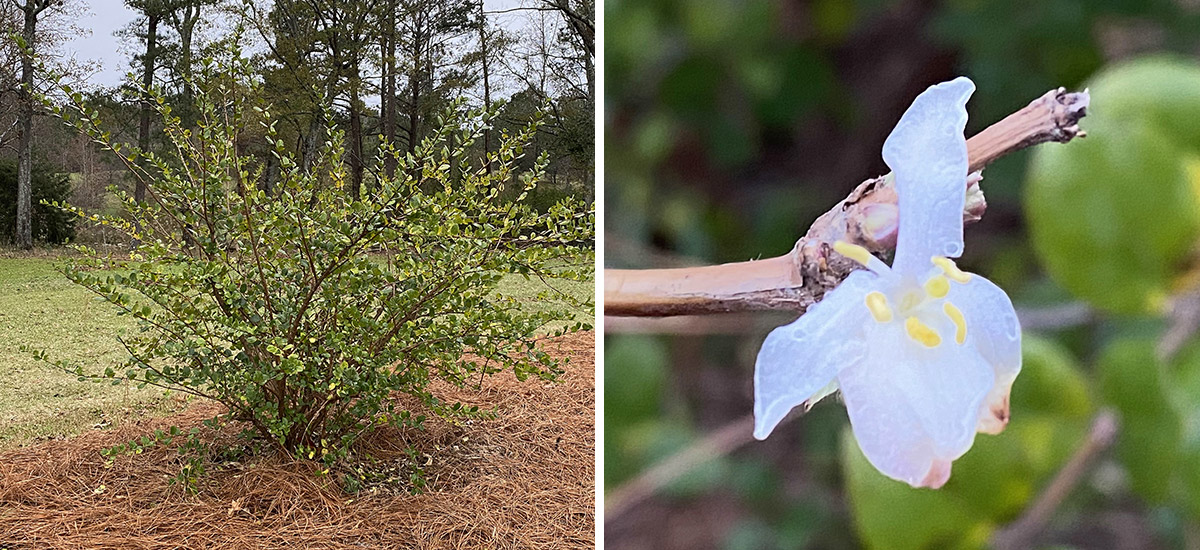 Winter honeysuckle
Lonicera fragrantissima, Zones 4–8
Winter honeysuckle, or kiss me at the gate, is a wonderful Southern heirloom that grows into a big, sprawling shrub; it is partially deciduous in the middle of Alabama. Blooming from late December into March, its main job seems to be making bees happy on the odd warm days of winter. The winter branches can be cut and brought inside to be placed in a vase of water, where the flowers will continue to open for several days, letting off their sweet fragrance.
We are fortunate to live in a part of the world where winter is more of a catnap than a deep sleep for our gardens. Put on your jacket and enjoy it.
—Jason and Shelley Powell own and manage Petals from the Past, a garden center in Jemison, Alabama.