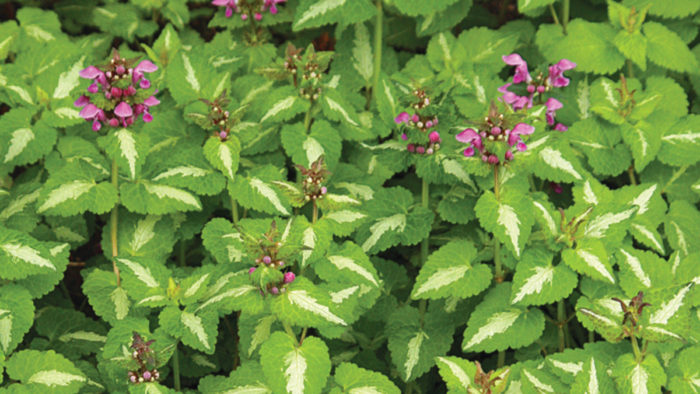 See regional picks for variegated plants for shade, and read the article by Andy Brand for even more ideas.
"While the cool, shady areas have provided me with the opportunity to grow some of my favorite genera, they also have presented me with a fair share of challenges. One of the trickiest issues is figuring out how to brighten the border growing under a dense canopy or in those dark corners. Plants with showy flowers are an obvious solution, but usually their effect is transient, and all too often flowering is diminished with too much shade. An even better option is to incorporate plants with variegated foliage and let their leaves of white, cream, gold, and green bring light to the shade." Read more in Plants That Shine in the Shade.
---
1. 'Pamela Harper' Italian Arum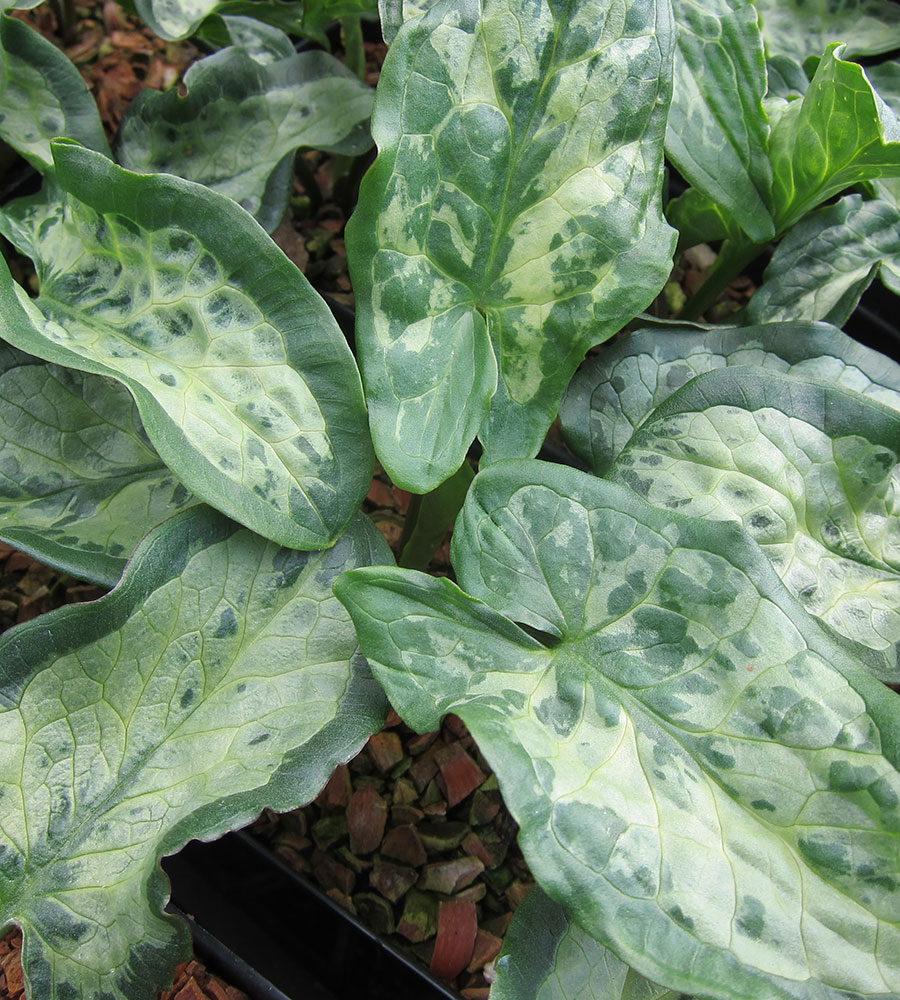 Arum italicum 'Pamela Harper'
Zones: 5–9
Size: 8 to 12 inches tall and 2 feet wide
Conditions: Partial to full shade; rich, evenly moist soil
Native range: Southern and Western Europe
This tuberous perennial is best known for its remarkable late winter foliage. In mid-autumn, new arrowhead-shaped leaves break ground, displaying silver-white mottling enhanced with dark green margins. Hooded green spathes emerge in early spring. These spathes encompass spadices adorned with small white flowers. The lovely foliage will die back as spring ends, but the remaining flower stalks develop orange-red fruit by autumn. Although the straight species can be aggressive in milder climates, the variegated forms are slower to expand, and 'Pamela Harper' has never been aggressive in my Zone 6a garden. This plant is poisonous, so few critters will disturb it.
2. 'Silver Angel' Japanese Shrub Mint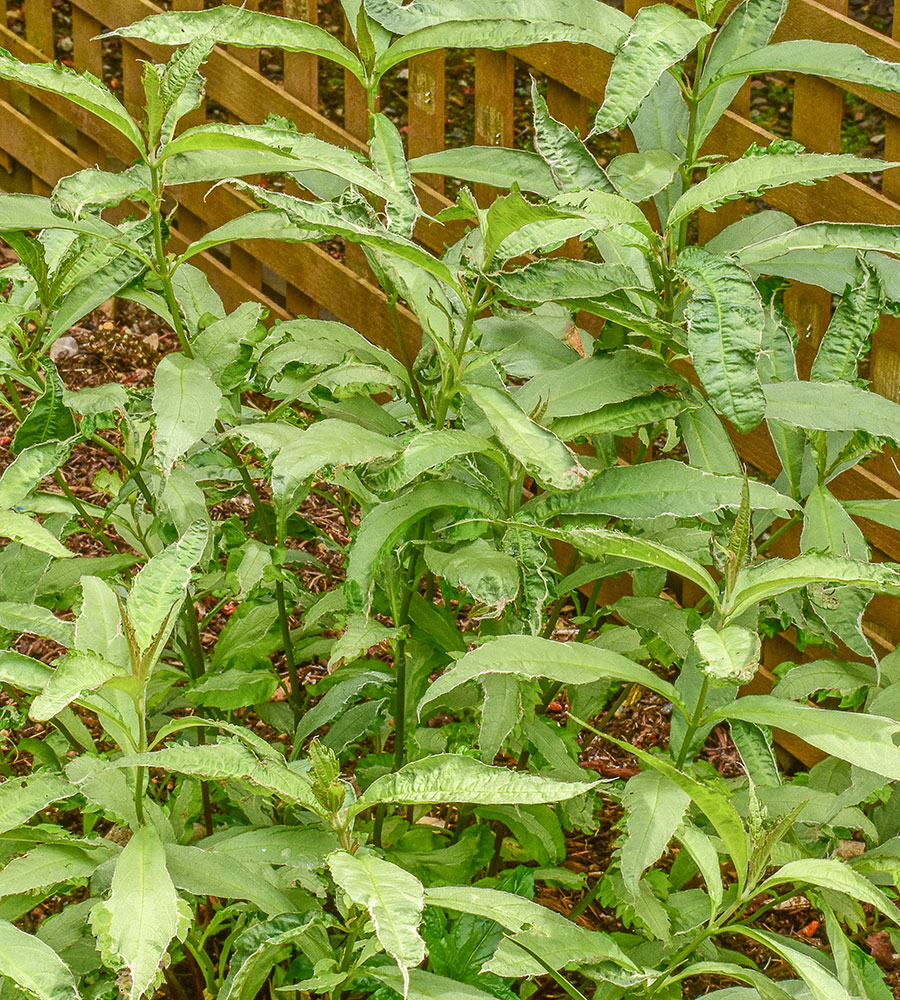 Leucosceptrum japonicum 'Silver Angel'
Zones: 5–8
Size: 2 feet tall and wide
Conditions: Partial shade; well-drained soil
Native range: Japan
Yes, this shrubby plant from the mint family behaves like a deciduous perennial in colder climates, dying back to the ground, but the good news is that it doesn't run! Compact in habit, 'Silver Angel' is distinguished from the species by having narrow 4-inch-long silver-gray leaves with dark green serrated edges. Late blooming, this plant produces creamy yellow flowering spires in October that are attractive to pollinators. One more plus is that it's deer resistant.
3. 'Takeda Nishiki' Variegated Japanese Tree Clethra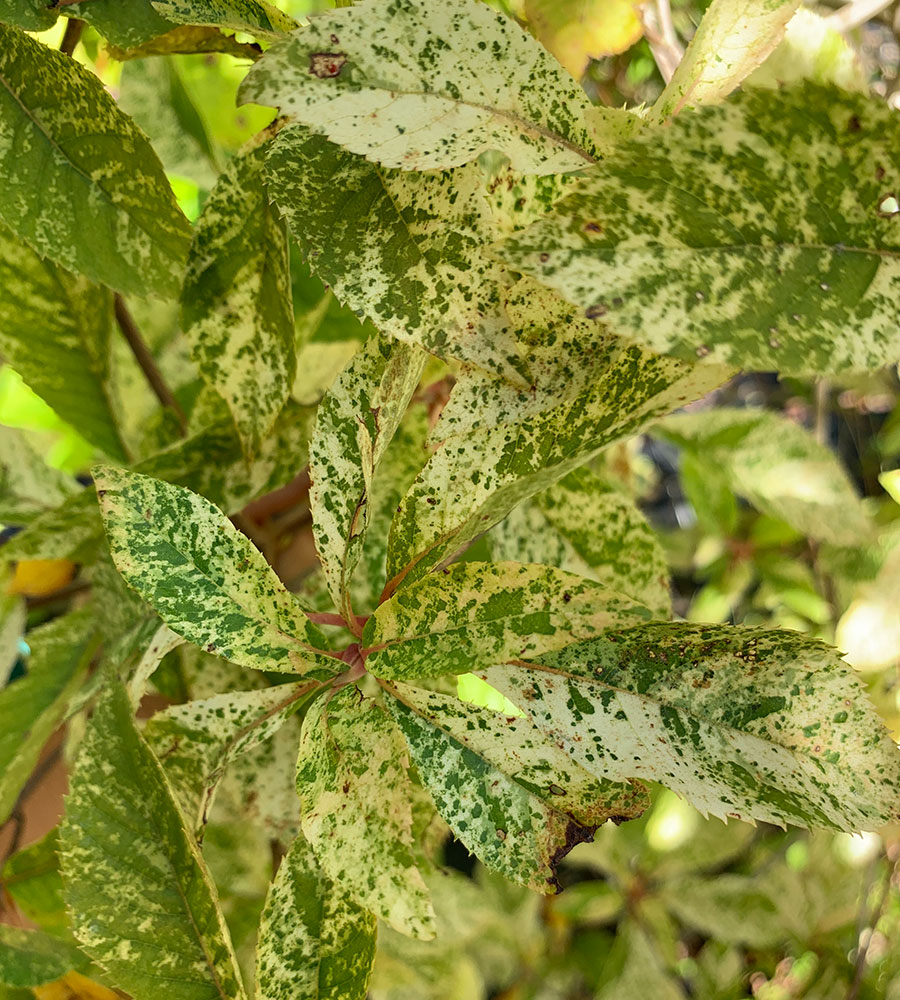 Clethra barbinervis 'Takeda Nishiki'
Zones: 6–8
Size: 10 to 12 feet tall and 6 feet wide
Conditions: Partial shade; evenly moist, well-drained soil
Native range: Japan
The Japanese clethra has always been a favorite multiseason shrub or small tree of mine. It boasts fragrant drooping panicles of white blossoms (favored by honeybees) in early to midsummer, followed by attractive fall foliage and exfoliating bark in winter. 'Takeda Nishiki' offers all of the above qualities plus stunning variegated leaves. The new growth emerges pink, creating a colorful contrast to the white-splashed foliage. Because of the light pigment to the foliage, 'Takeda Nishiki' is a slower-growing plant than the species.
4. 'Chequers' Lamium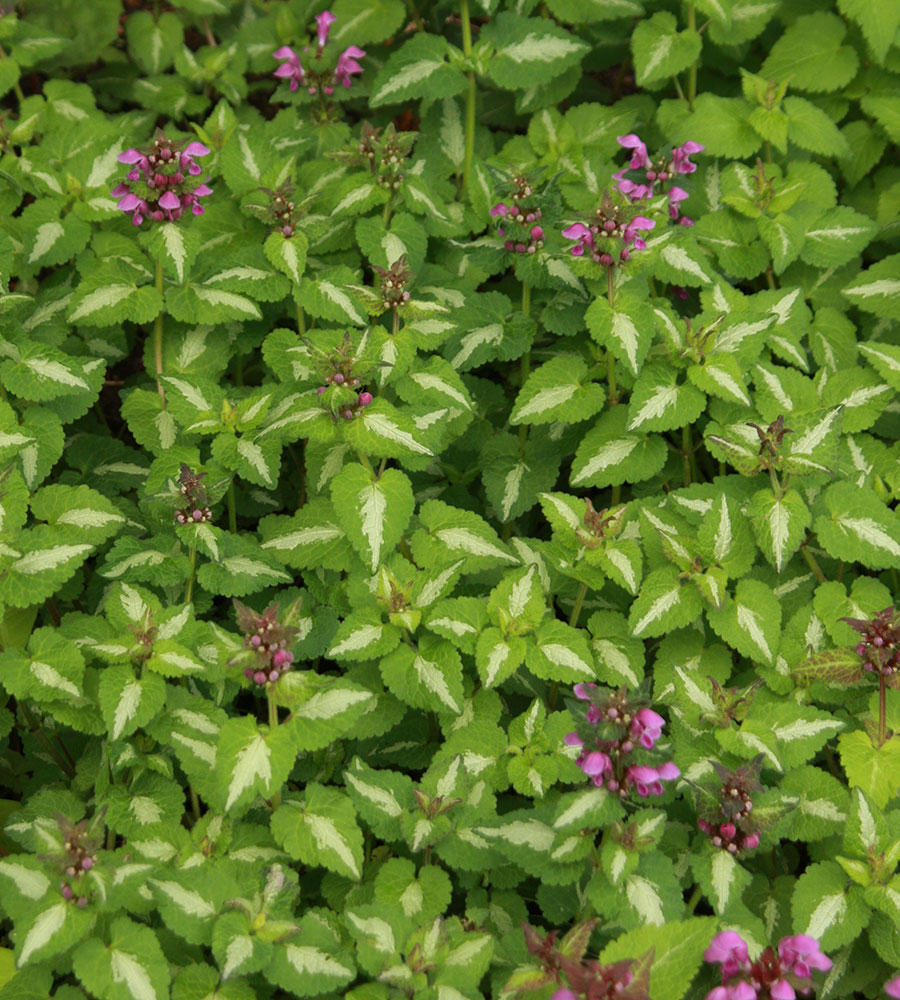 Lamium maculatum 'Chequers'
Zones: 3–9
Size: 6 inches tall and 2 feet wide
Conditions: Partial to full shade; moist to well-drained soil
Native range: Europe and Western Asia
It's time to rediscover the oldies but goodies. Deer resistant and adaptable to various soil and light exposures, 'Chequers' lamium was one of the first shade perennials I ever planted and, without any fuss, it is still thriving more than 25 years later. How many plants can you say that about? This plant's gray-green foliage boasts a central sliver of white, and in late spring and early summer, bee-pleasing lavender-purple flowers hover above the foliage. It does spread (it's stoloniferous), forming a useful carpet of semi-evergreen foliage that takes on a plum purple cast in winter.
—Katherine Tracey co-owns Avant Gardens, a specialty nursery in Dartmouth, Massachusetts.