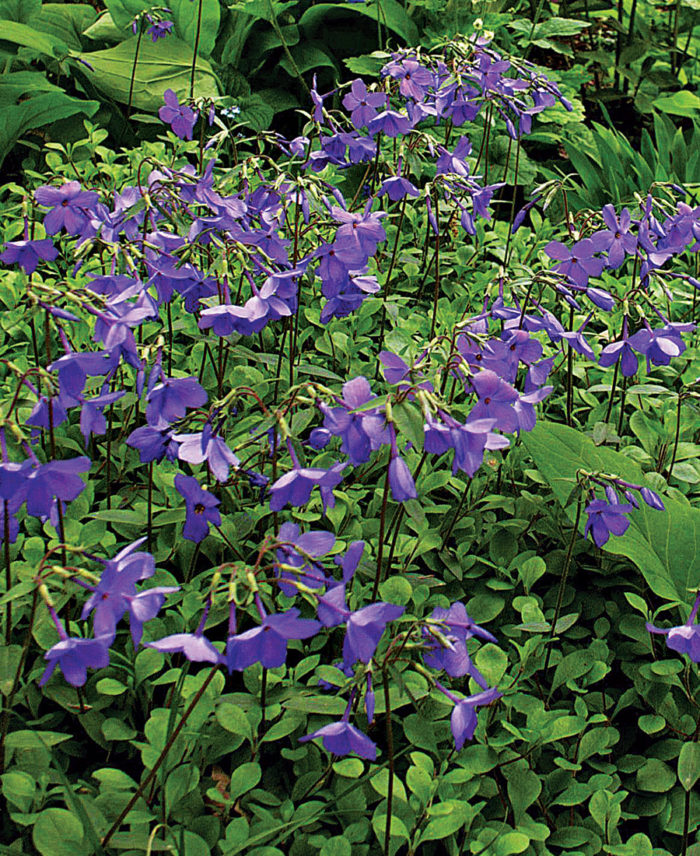 See regional picks for tough pretty plants, and read the article by Julie Lane Gray for even more ideas.
It's important to define first what I mean by a "tough" plant. To my mind, it's a plant that will thrive on its own as long as it is planted in a place that provides its basic needs and is given suitable water. It won't retreat if it has aggressive neighbors, complain if it doesn't get pruned for a year or two, and necessitate special treatment in order to look good. A pretty, tough plant is one that looks more delicate than it actually is.
Read more in Tough Yet Pretty Plants.
---
1. 'Seashell' Peony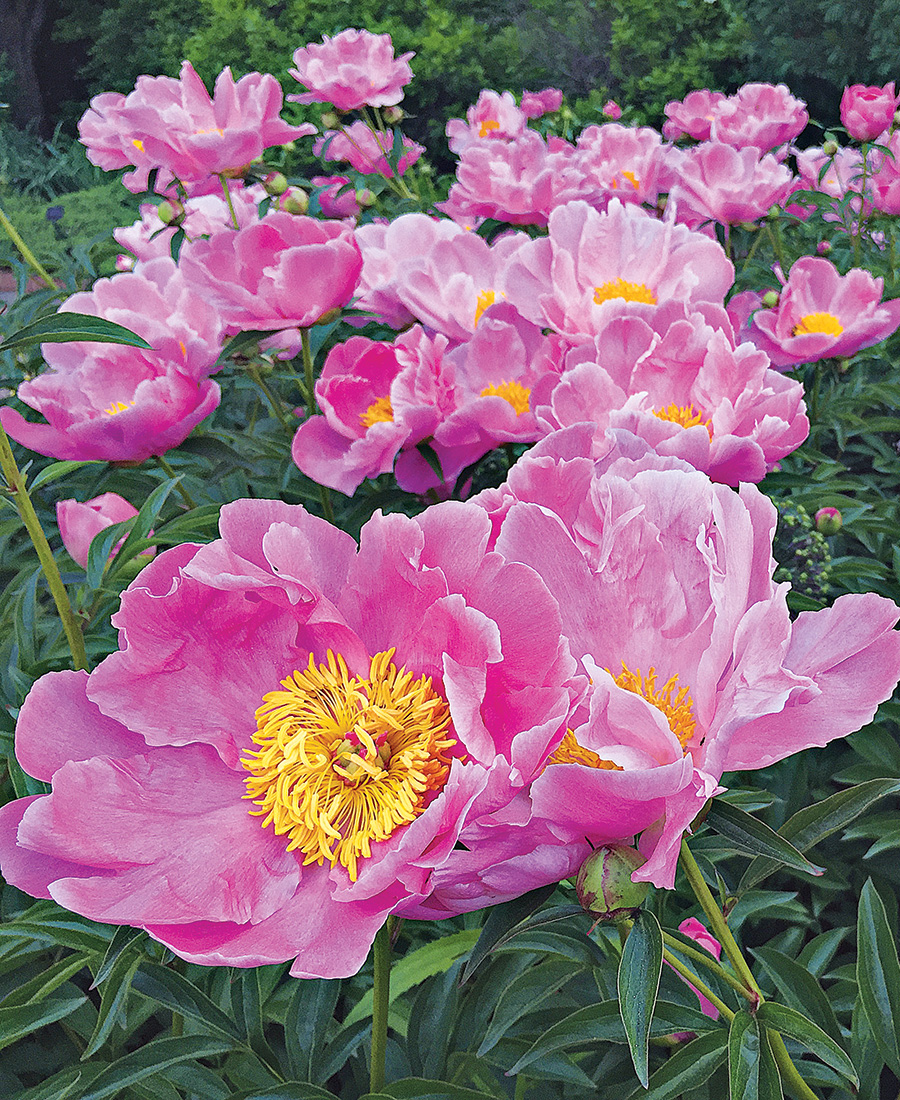 Name: Paeonia lactiflora 'Seashell'
Zones: 3–8
Size: 20 to 24 inches and 2 feet wide
Conditions: Full sun; fertile soil
Native range: Central Asia
Many herbaceous peonies fit into the bulletproof category, offering incomparable fragrance and stunning beauty, and lasting for years with little attention. All they ask for is full sun, humus-rich soil, and good airflow to dry the foliage and reduce fungal problems. I'm not always the most attentive gardener, so I tend to lean toward single-flowered peonies that don't require hoops, grids, or stakes to keep their blossoms upright. 'Seashell' is an old cultivar that originated in 1937. This plant came to my garden many years ago, has performed consistently through several moves between gardens, and has been in the same spot now for over two decades. The satiny pink petals flutter in the breeze, and the tall stems bob but don't bow in the rain. The bright yellow pompom of stamens at the center is beautiful, and the fragrance is lovely, though light. A mass of these is quite stunning.
2. 'Sherwood Purple' Creeping Phlox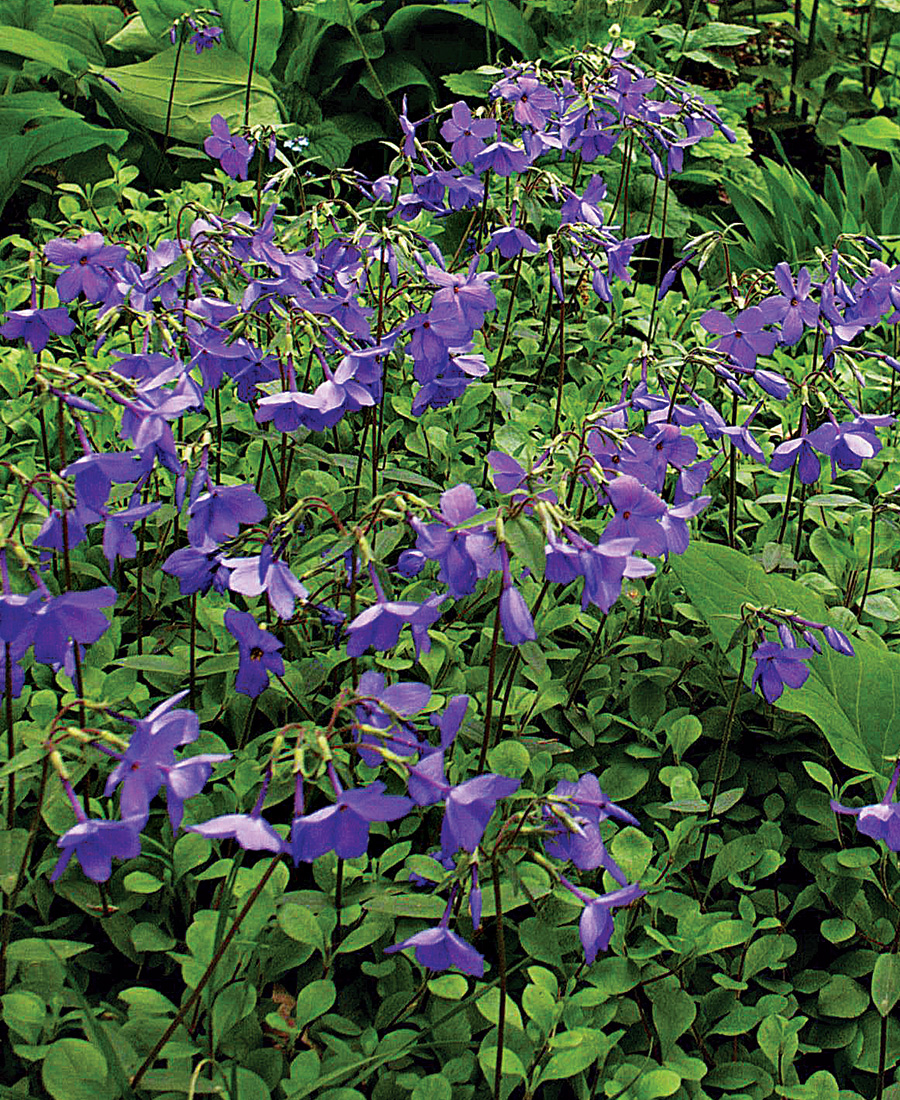 Name: Phlox stolonifera 'Sherwood Purple'
Zones: 5–9
Size: 6 to 8 inches tall and 12 to 18 inches wide
Conditions: Partial shade to full shade; humus-rich, moist soil
Native range: Southeastern United States
This phlox is an easy-to-grow ground cover that's dense enough to help suppress weeds, but open enough for strong perennials to rise through. From midspring into late spring, masses of purple flowers adorn 6-to-8-inch stems and emit a sweet fragrance. The paddle-shaped leaves are up to 2 inches long and half as wide, and they clothe long stems that creep over the ground, rooting periodically. This reliable species is perfectly adapted to gardens as far north as Zone 5. It requires virtually no attention, doesn't need deadheading, and is drought tolerant once established. It makes a fine living mulch for those looking to reduce weeding and create a naturalistic garden, and it combines beautifully with other creeping phlox cultivars.
3. Summer Hyacinth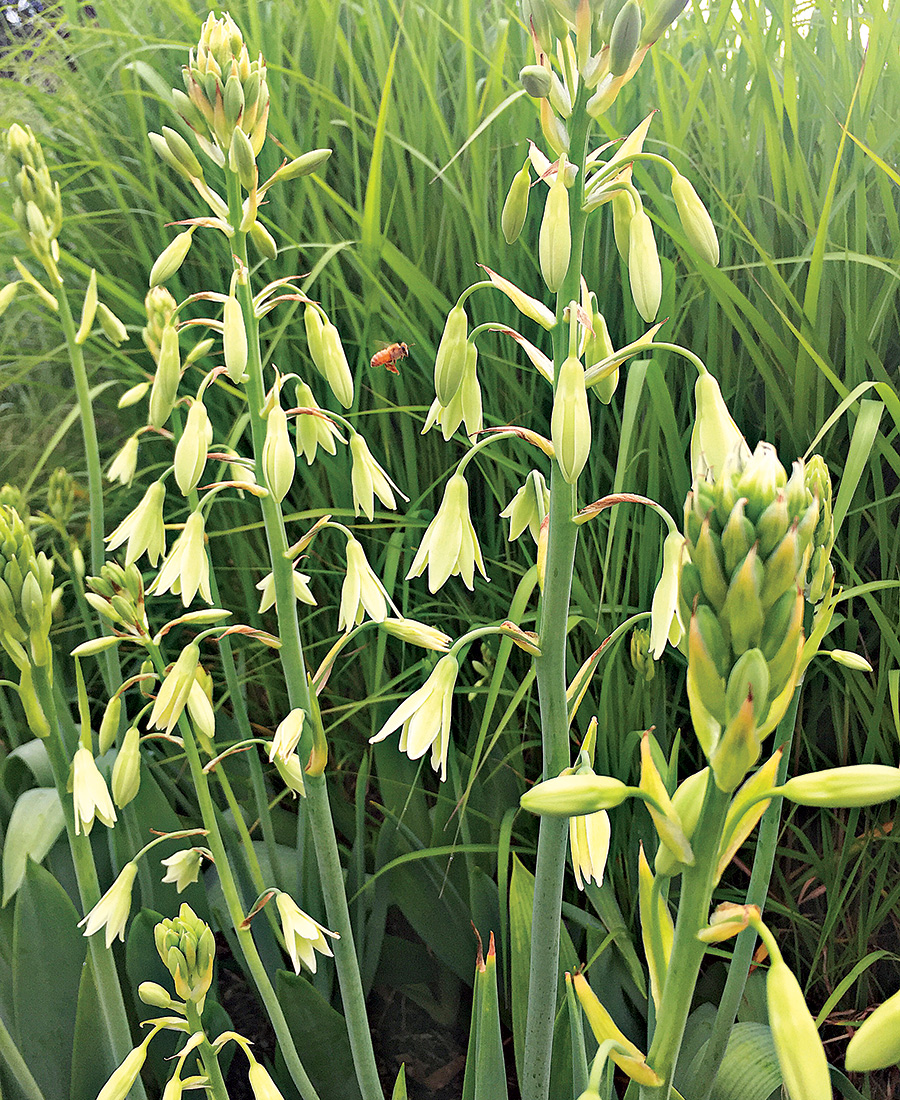 Name: Galtonia viridiflora
Zones: 6–9
Size: 18 to 24 inches tall and 12 inches wide
Conditions: Full sun; moist, fertile, well-drained soil
Native range: South Africa
Summer hyacinth might seem a surprising choice for New England gardens, hailing as it does from South Africa. It is reputed to be hardy only to Zone 7, but it has survived for over 10 years in a sunny spot in a friend's Zone 6 garden with no fussing or preening beyond routine care. It returns year after year, sending up gray-green blades of strappy foliage that are topped in midsummer by sophisticated creamy green flowers. The sturdy flowering stems rise from the foliage and ascend to 2 feet tall. Pendulous and subtly beautiful, the pale green flowers are long lasting and combine brilliantly with rich purples, oranges, or reds. The trick is to plant the bulbs in a sunny spot, in fertile soil that is evenly moist during the growing season but never soggy during winter. No critters bother the bulbs or foliage, and they bloom undaunted year after year. If you garden in colder regions, or your soils are just too damp in winter, lift the bulbs in fall and store them as you would dahlia or gladiolus—in a cool, dark location where temperatures remain around 45° to 50°F, or simply grow them in a container and pull them inside in winter.
4. False Hydrangea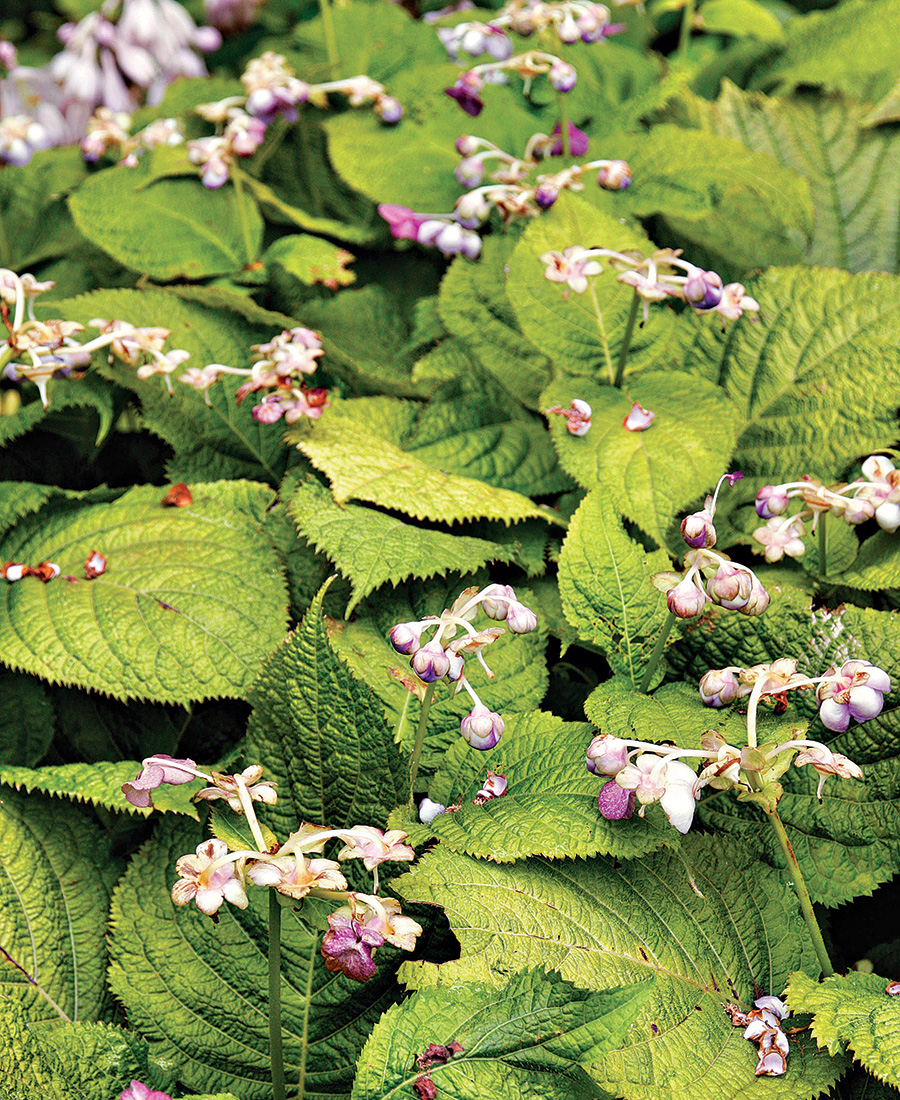 Name: Deinanthe caerulea
Zones: 5–7
Size: 18 inches tall and 20 to 24 inches wide
Conditions: Full shade; humus-rich, moist, well-drained soil
Native range: China
False hydrangea is an enduring, deer-resistant, underused plant that creates magic in my summer garden. It grows solidly in shade, flourishing when moisture is abundant and flagging when it's not. Even after brief dry spells, it rebounds magnificently, and come midsummer it sports waxy, nodding lavender flowers in clusters atop 18-inch stems. Bumblebees love the fertile flowers, ignoring the periodic sterile blooms that are interspersed throughout the cluster. You can see the family resemblance to Hydrangea in leaves that reach 6 to 8 inches long and have a similar look to those of bigleaf hydrangea (H. macrophylla) and mountain hydrangea (H. serrata). The leaves add texture to the garden even when the plant is out of bloom.
Joann Vieira is the director of horticulture at The Trustees of Reservations in Massachusetts.