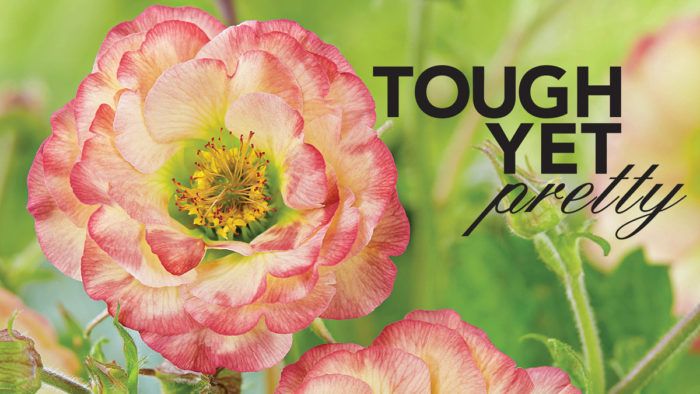 Next time you're at Disneyland, study the plants. Their connection with the adjacent rides is simply astounding; the thistlelike Miss Wilmot's Ghost (Eryngium giganteum, Zones 3–9) surrounding the Haunted House is a personal favorite of mine. But perhaps even more impressive is that all of these plants are not only attrac­tive but also industrial-strength tough. The park is too big to attend to the finicky. Few of us live at Disneyland, though, and we don't necessarily want swaths of only thistles dominating our gardens. We want groupings of "pretty" plants that still have durability. So after a recent visit to Disneyland, I asked myself, "What are some of the softer, pretty perennials that are tougher than they look?"
It's important to define first what I mean by a "tough" plant. To my mind, it's a plant that will thrive on its own as long as it is planted in a place that provides its basic needs and is given suitable water. It won't retreat if it has aggressive neighbors, complain if it doesn't get pruned for a year or two, and necessitate special treatment in order to look good. A pretty, tough plant is one that looks more delicate than it actually is.
---
Get your plants off to the best start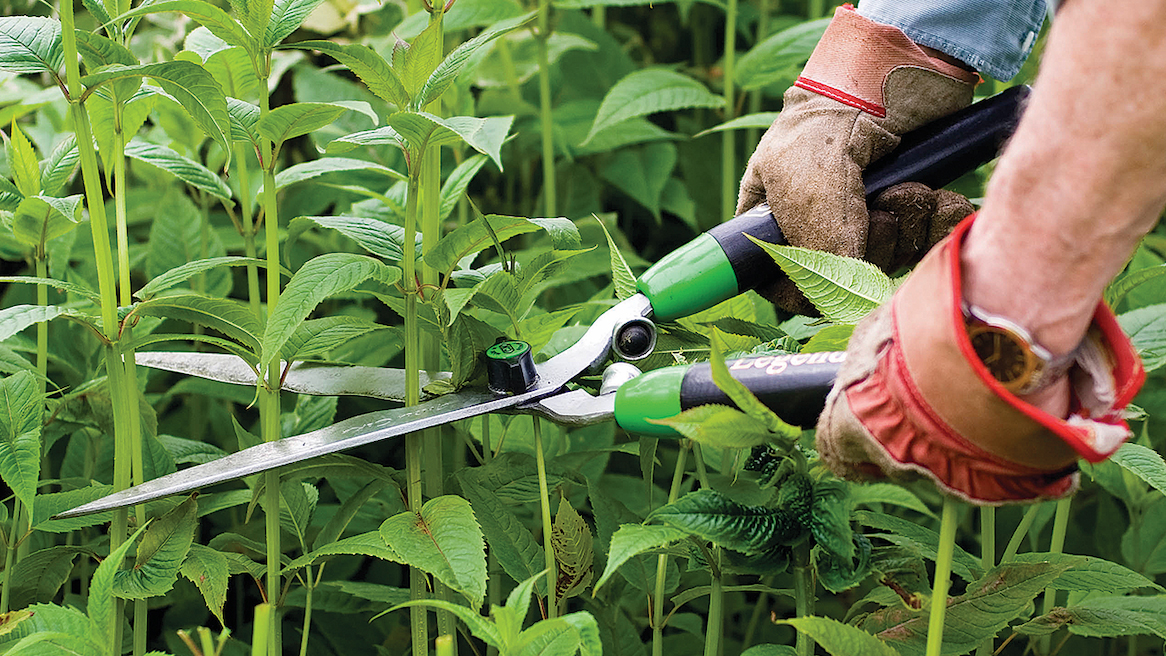 ---
Tip
While these perennials are tougher than they look, they don't thrive with careless planting; they do thrive with minimal attention in a good home.
Begin with the right plant in the right place. If the plant wants sun, give it at least six hours of sunshine. If it wants shade, ensure that it gets less than three hours of direct sun per day. If it needs fast-draining soil, planting it in heavy clay is probably a bad idea. If the soil needs to be moist, as it does for the candelabra primrose and somewhat for 'White Swirl' Siberian iris, be sure the spot you pick doesn't completely dry out within a few days, even without rain or sprinklers.
Compost is almost always a good idea. Adding compost to increase the overall quality of the soil will help your plants be their best. And certain plants, such as clematis, like to get a boost from a well-balanced fertilizer every spring. Sunset hyssop prefers lean soil, so no follow-up fertilization is needed.
Water plants regularly at first. Getting well established in the first year is critical to a plant's surviving subsequent years of possible drought. Watering deeply and less frequently is better than doing so for a few minutes each day because this ensures that the water reaches the roots. I aim to water twice a week, adjusting the length of time depending on the area.
Consider the Chelsea Chop. Culver's root, sunset hyssop, and astrantia are ideal for the Chelsea Chop—that is, cutting back the stems in late spring to half their height. This pruning does several things, but most importantly for new plants, it redirects energy from flowering to bulking up.
---
Sources for plants featured in this collection
Digging Dog Nursery Albion, CA; 707-937-1130; diggingdog.com

Plant Delights Nursery Raleigh, NC; 919-772-4794; plantdelights.com

Fraser's Thimble Farms Salt Spring Island, BC 250-

537-5788;

thimblefarms.com

Bluestone Perennials Madison, OH; 800-852-5243; bluestoneperennials.com

Phoenix Perennials Richmond, BC; 604-270-4133; phoenixperennials.com
—Julie Lane Gay gardens in Vancouver, British Columbia.
​
---