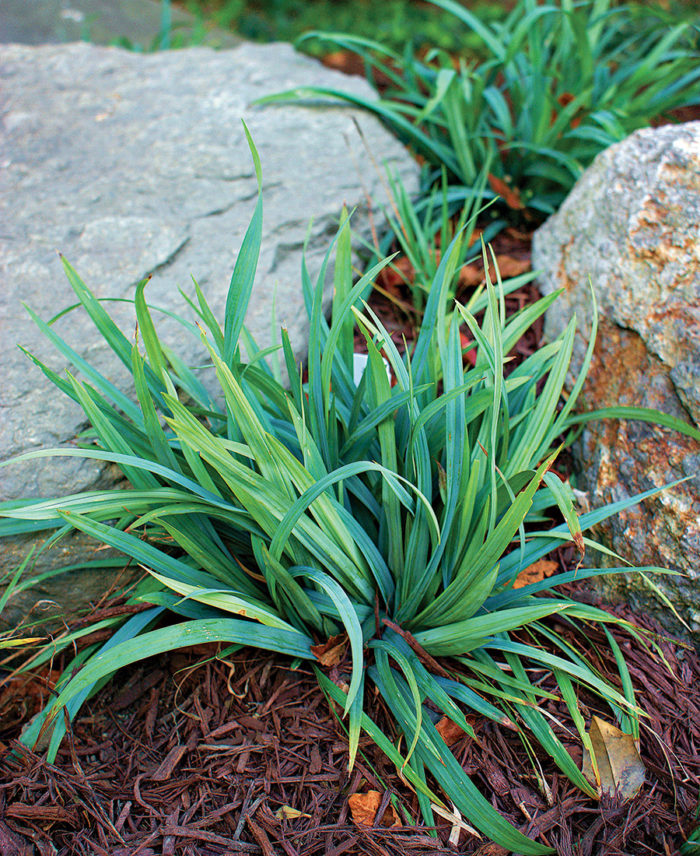 See regional picks for tough pretty plants, and read the article by Julie Lane Gray for even more ideas.
It's important to define first what I mean by a "tough" plant. To my mind, it's a plant that will thrive on its own as long as it is planted in a place that provides its basic needs and is given suitable water. It won't retreat if it has aggressive neighbors, complain if it doesn't get pruned for a year or two, and necessitate special treatment in order to look good. A pretty, tough plant is one that looks more delicate than it actually is.
Read more in Tough Yet Pretty Plants.
---
1. Carolina Lupine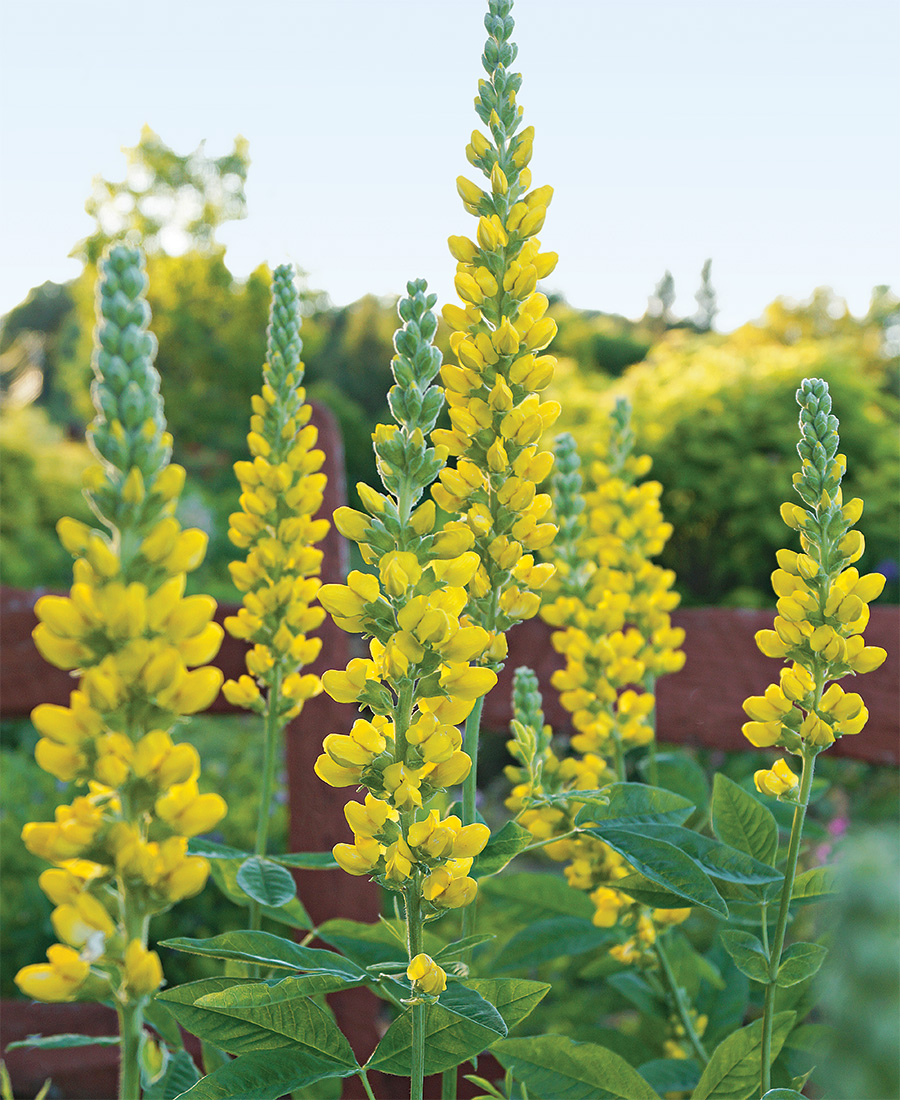 Name: Thermopsis villosa (syn. T. caroliniana)
Zones: 4–9
Size: 3 to 5 feet tall (in flower) and 2 feet wide
Conditions: Full sun; adaptable to a variety of soils
Native range: Southeastern United States
A tough, long-lived perennial, Carolina lupine adds height to the border. Its beautiful, sulfur yellow flowers open in early summer on spikes that are usually 3 to 4 feet tall. It has typical trifoliate legume foliage that stays attractive for most of the season. It self-sows on occasion, just enough to create an extra plant. The seed heads remain upright and decorative, but not showy for a long time. The yellow flowers go with most any color, including blue, purple, orange, or soft pink.
2. 'Sarastro' Bellflower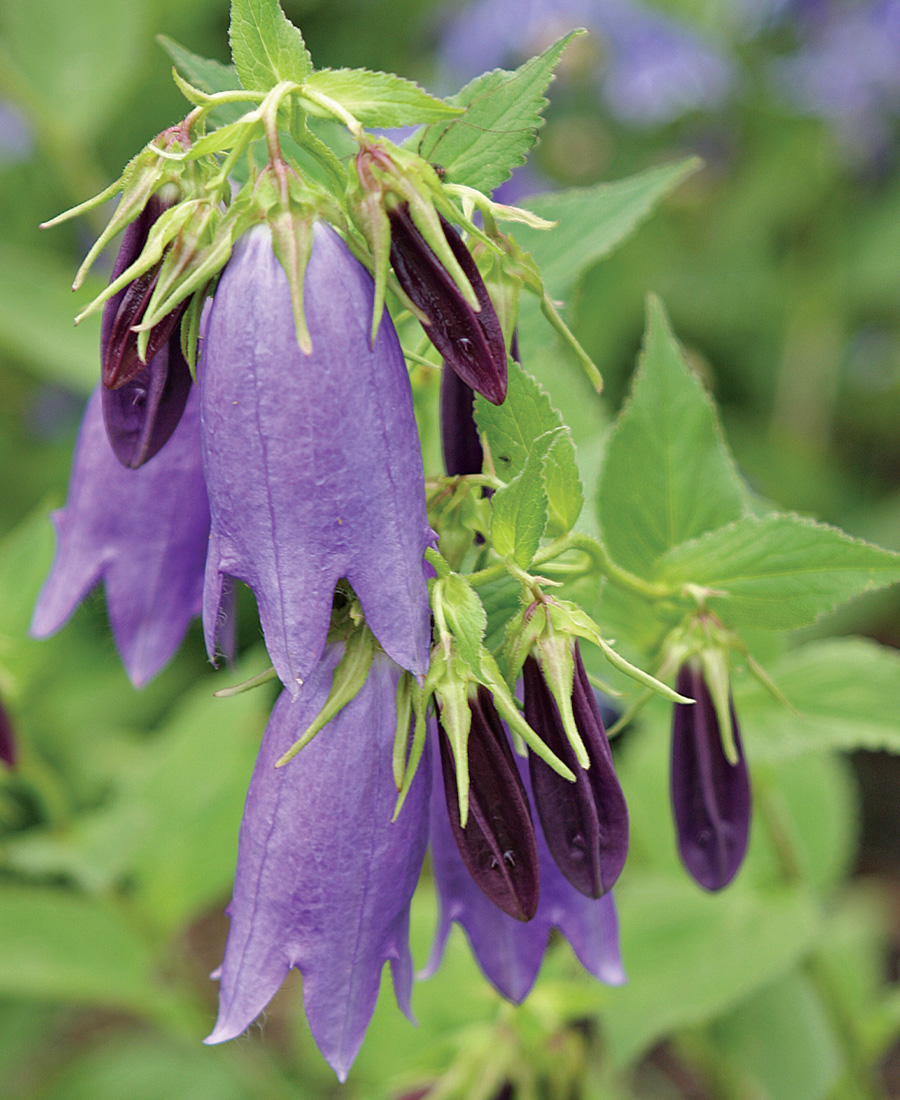 Name: Campanula 'Sarastro'
Zones: 4–8
Size: 18 to 24 inches tall and 12 to 15 inches wide
Conditions: Full sun to light shade; well-drained soil
Native range: Hybrid
The deep blue or blue-purple flowers of 'Sarastro' are abundant and large, up to 21⁄2 inches. Truly one of the most beautiful bellflowers, this plant has tall spikes that rise up in early summer, and with deadheading I have had flowers into September. Three flowering periods are possible with this plant; each successive flowering is 6 or more inches shorter than the previous one. The soft, green fuzzy leaves are attractive when the plant is not in bloom. The best bloom comes in full sun, but 'Sarastro' will tolerate some very light shade. More sun also creates stronger stems to hold up those oversize bells. Some sort of staking comes in handy many years, but this plant is worth the extra step. It's a great cut flower too.
3. Appalachian Bugbane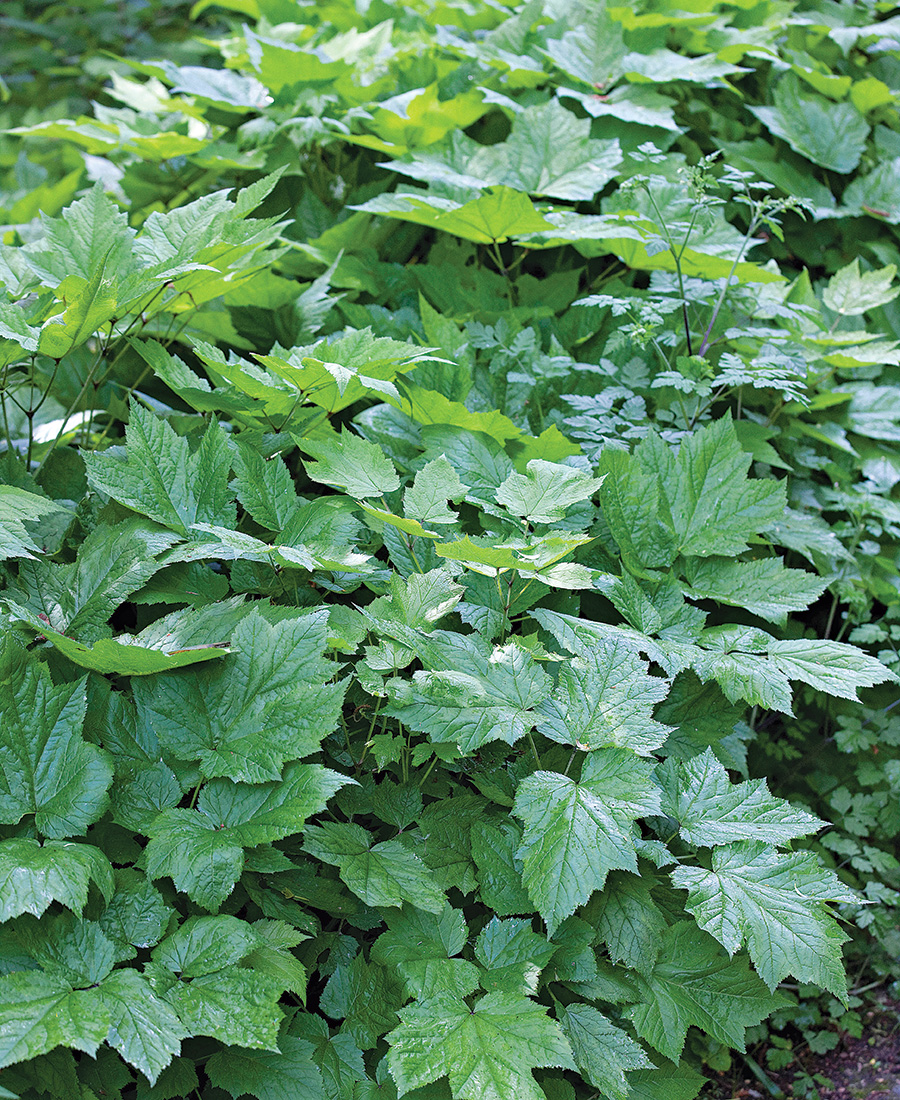 Name: Actaea rubifolia
Zones: 4–8
Size: 18 to 24 inches tall and wide; 3 to 5 feet tall in flower
Conditions: Partial to full shade; prefers moist soil but tolerates some dryness once established
Native range: Eastern United States
Appalachian bugbane is one of the most shade-tolerant perennials you can grow. Ideal growth occurs in light to dappled shade, but deep shade is fi ne with good moisture-retentive soil. It can take drier, poorer soil, but expect plants to look rough in late season. The large, deep green, maple-like leaves are very attractive. The tall spikes of pearl-like buds open from September until late October. I have seen snowflakes dancing around the white fuzzy flowers. Deer resistance is a bonus.
4. Broadleaf Silver Sedge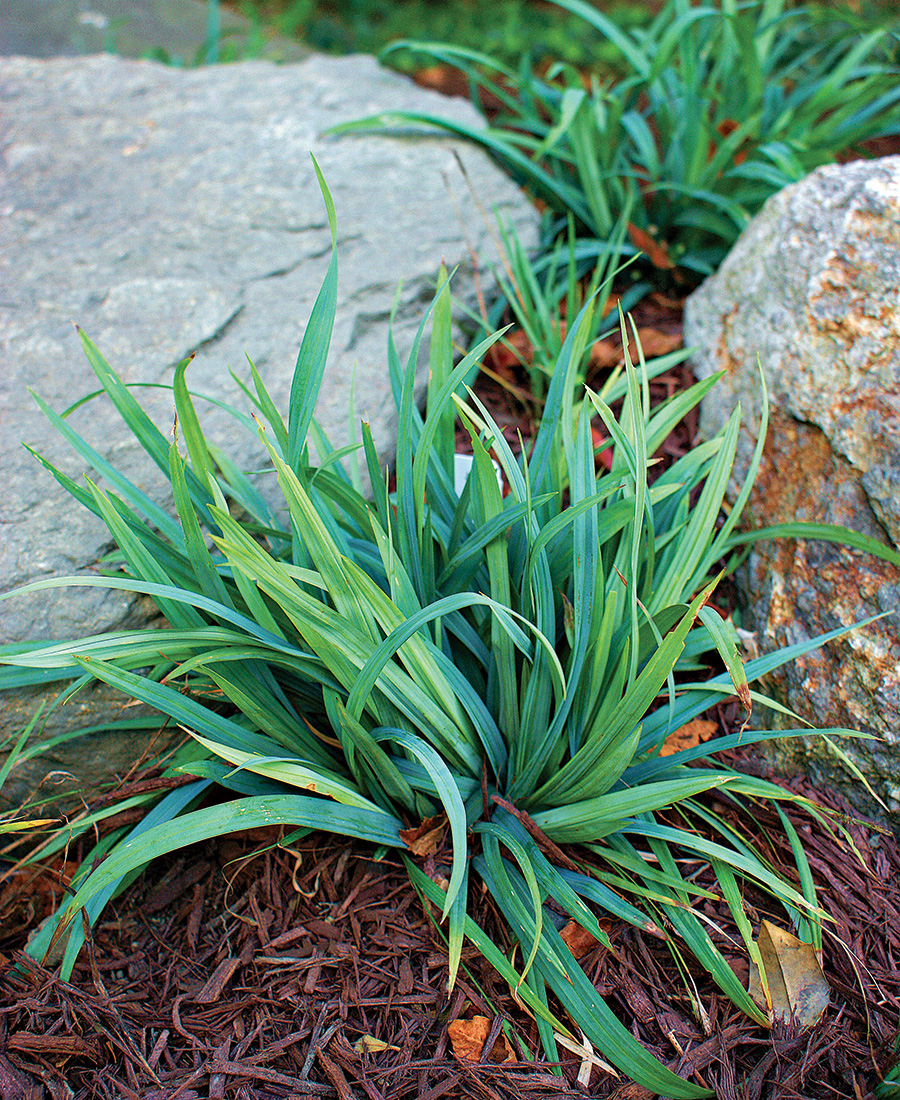 Name: Carex platyphylla
Zones: 4–8
Size: 6 to 8 inches tall and 8 to 12 inches wide
Conditions: Partial to full shade; tolerant of many soil conditions once established
Native range: Eastern North America
This sedge is tough yet beautiful; I love its satin blue foliage. The color and texture make it a perfect companion to many shade plants. Think of that silvery blue color with blue-and-yellow variegated hostas (Hosta cvs., Zones 3–9) or the silver and burgundy of Japanese painted fern (Athyrium nipponicum var. pictum, Zones 3–8). Silver sedge will grow among the roots of red maple trees and will even self-sow in those conditions. To me that is proof you can grow it about anywhere. You can cut back the old foliage in spring, but that is not necessary.
Irvin Etienne is the curator of herbaceous plants and seasonal garden design for the Garden at Newfields in Indianapolis.