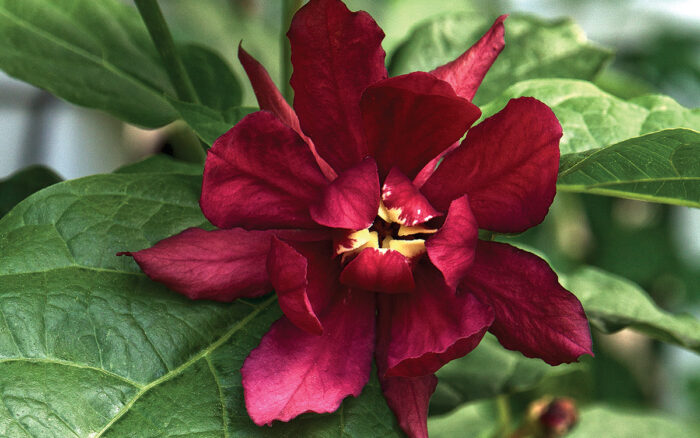 Who doesn't love buying the flashy new plant that catches everyone's eye at the nursery? Or the plant that's just outside your hardiness zone, but has always taunted you with fantastic foliage and/or out-of-this-world flowers? Gardeners aren't ones to always play it safe, but as Richie Steffen mentions in his article on tough perennials, "Planning a garden with unproven plants is risky business and not for those unwilling to take another hit to their wallet."
And that's where tough-as-nails, proven performers come in. Taking a gamble on a new plant is a little less risky when they're paired up with a cast of characters that never disappoint. In Richie's article, Tough-as-Nails Perennials, he covers the perennial plants that power through a variety of beastly conditions, but there are also countless shrubs that also play this crucial role. Below you will find some tough-as-nails shrubs for the South.
---
1. 'Sike's Dwarf' Oakleaf Hydrangea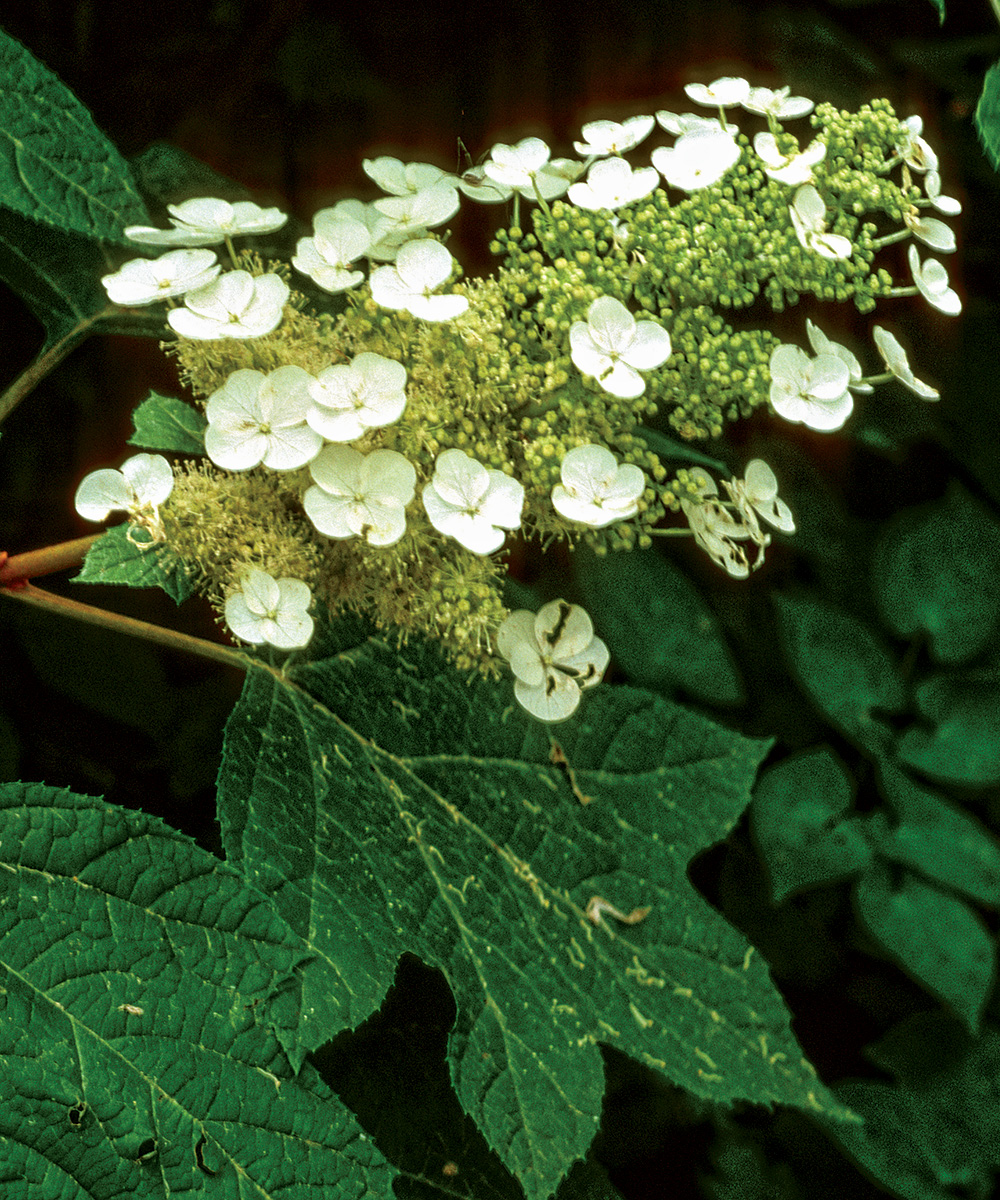 Name:
Hydrangea quercifolia
'Sike's Dwarf'
USDA Hardiness Zones: 5 to 8
Size: 2 to 3 feet tall and 4 feet wide
Conditions: Full sun to partial shade; moist, humus-rich soil
With flowers larger than 'Pee Wee' (H. quercifolia 'Pee Wee', Zones 5–8) and rich red fall foliage, 'Sike's Dwarf' wins my vote for the best oakleaf hydrangea for patio, townhouse, and container planting. Pruning, if needed, is best done after flowering. To keep the plant looking tidy, I like to cut off the spent blooms. Oakleaf hydrangeas become yellow and chlorotic if grown in alkaline soil (with a pH higher than 7); to prevent this problem, get a soil test and add the recommended amount of organic matter or sulphur to lower the pH.
2. 'Hartlage Wine' Sweetshrub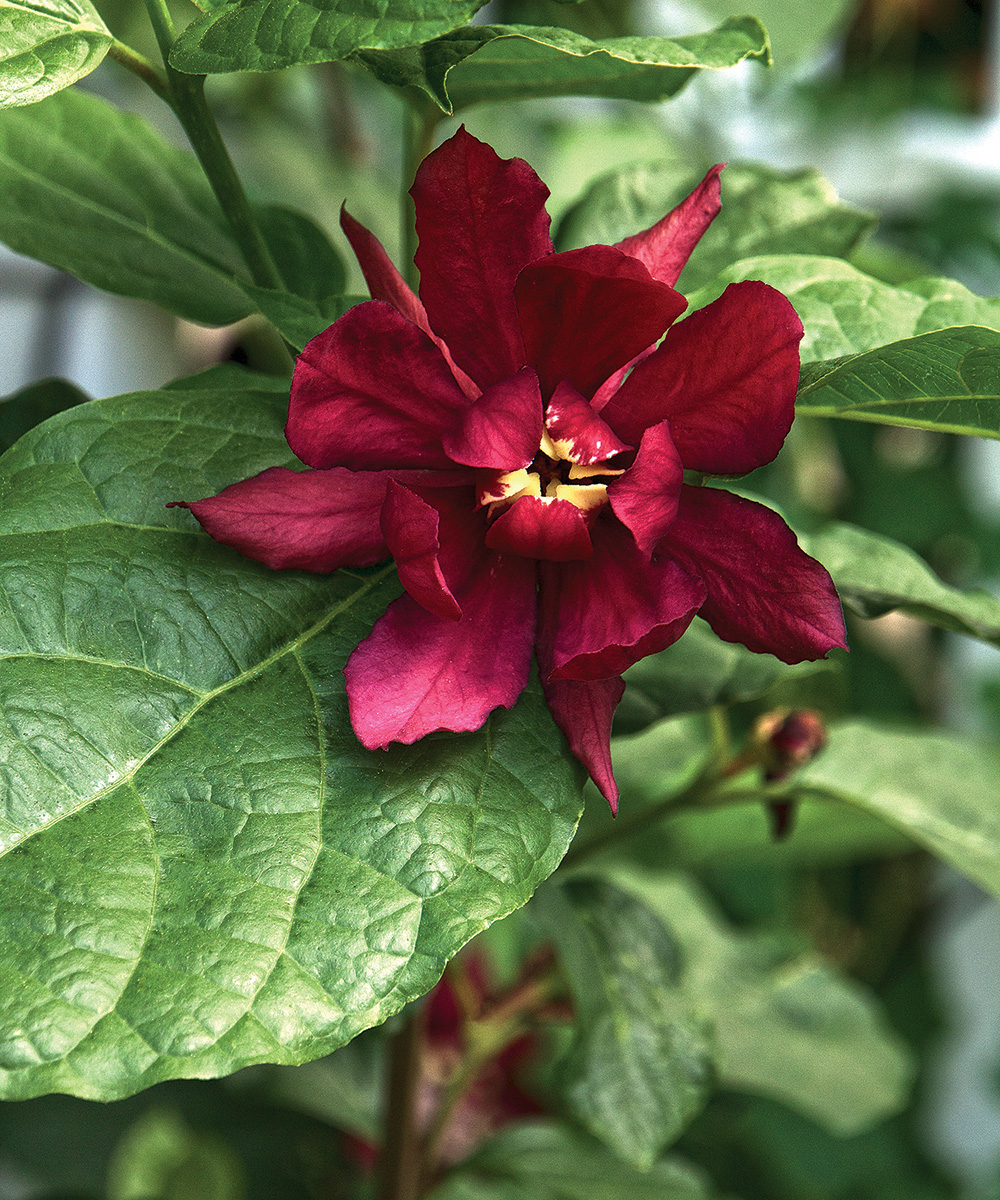 Name:
Calycanthus
raulstonii
'Hartlage Wine'
Zones: 6 to 9
Size: 8 feet tall and wide
Conditions: Full sun to partial shade; moist, well-drained soil
This gorgeous shrub is a cross between our native sweetshrub (Calycanthus floridus, Zones 5–9) and its Asian relative, Chinese wax plant (Calycanthus chinensis, Zones 6–8). Its showy, dark burgundy flowers appear in early summer. They have a sweet, subtle fragrance and can be as large as 3 inches in diameter. Some gardeners report that 'Hartlage Wine' reblooms occasionally. This shrub appreciates afternoon shade, especially in the warmer zones of the South. In partial shade, it can live without supplemental irrigation; with adequate water, it will thrive in full sun.
3. 'Mrs. G. G. Gerbing' Southern Indica Azalea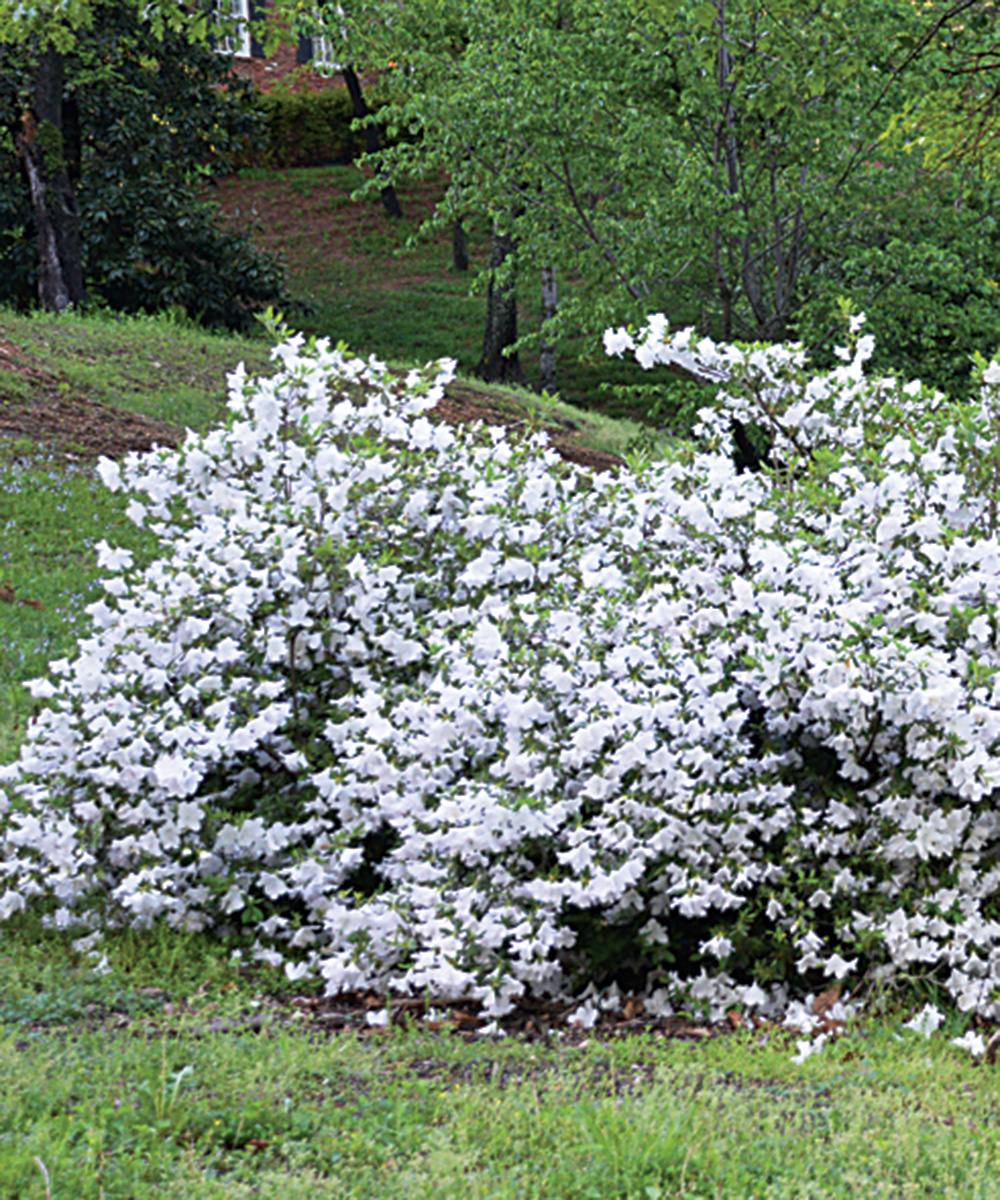 Name:
Rhododendron indicum
'Mrs. G. G. Gerbing'
Zones: 7 to 9
Size: Up to 10 feet tall and wide
Conditions: Full sun to partial shade; moist, well-drained, acidic soil
'Mrs. G. G. Gerbing' is a popular shrub in the South, and with good reason. It is easily grown in full sun or the shade of high-canopy trees, is widely available, and makes a very good choice for beginning gardeners. Although adaptable to many soils, it performs best in moist, slightly acidic soil with lots of organic matter worked into it. This shrub will form a 5-foot-tall mound in a couple of years and can reach up to 10 feet tall in ideal conditions if never pruned. Like its Indica azalea cousins, it drops its flowers rather than holding on to the dead brown blooms that mar the appearance of many other azaleas.
4. 'Wintergreen' Korean Boxwood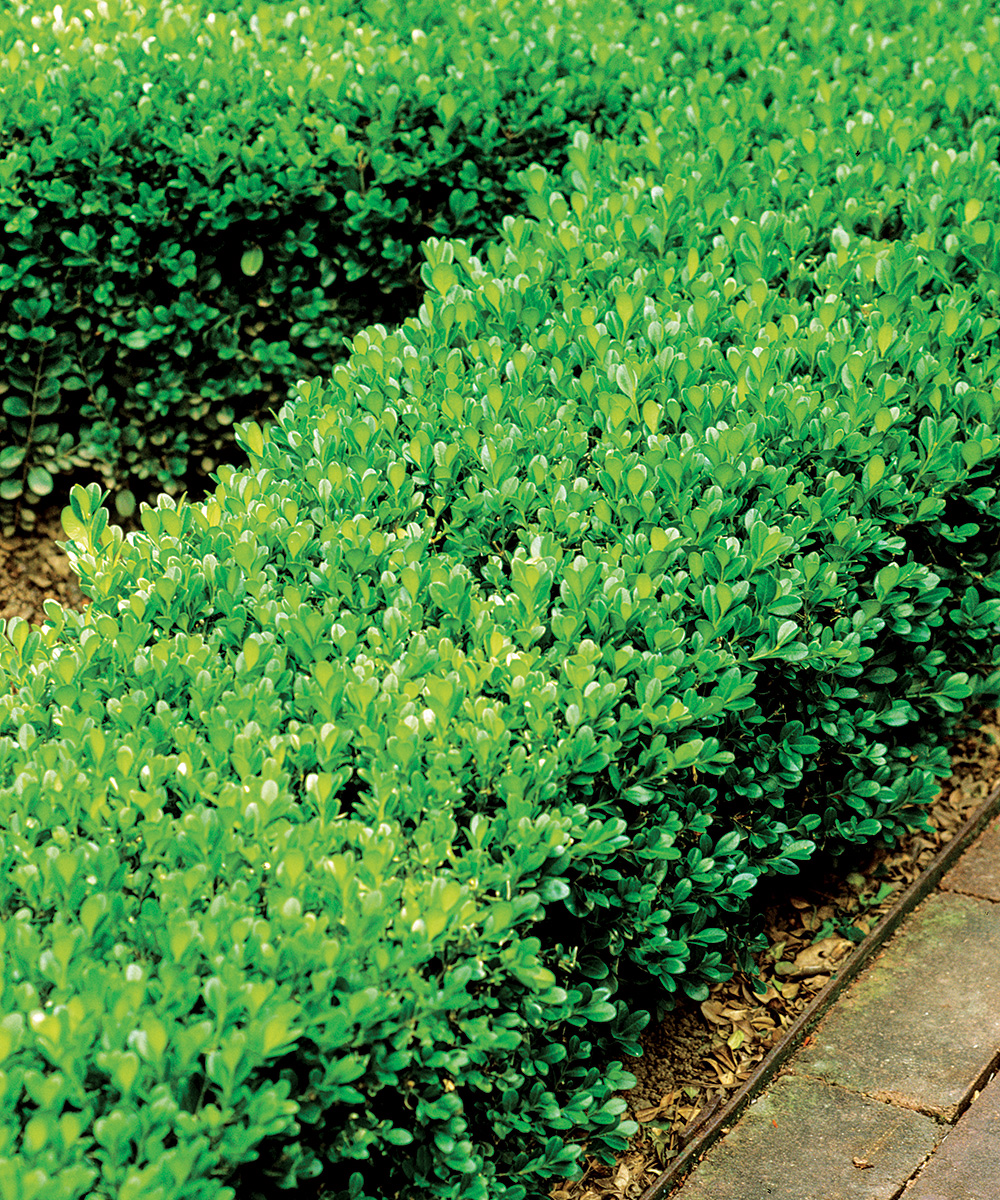 Name:
Buxus sinica
var.
insularis
'Wintergreen'
Zones: 4 to 9
Size: 3 feet tall and 4 to 5 feet wide
Conditions: Full sun to partial shade; sandy, gravelly, and well-drained loams
'Wintergreen' Korean boxwood is a dependable workhorse in southern gardens. It goes with every house color and style, and is happy in sun or dappled shade. I like using it as a low hedge. It needs little attention except for a half cup of fertilizer or manure at the beginning of the growing season, normal watering, and a little pruning on the day of the Kentucky Derby to keep it in shape. Korean boxwood doesn't seem to have the leaf miner or fungus problems that plague European boxwood (Buxus sempervirens, Zones 5–8). The leaves can turn yellow-green in cold winters, but the plant will survive. This shrub grows slowly and is deer-resistant.
---
June Mays is owner of June Mays Garden Design LLC in Birmingham, Alabama. She holds diplomas in Garden Design and Plantsmanship from the English Gardening School in London, England.