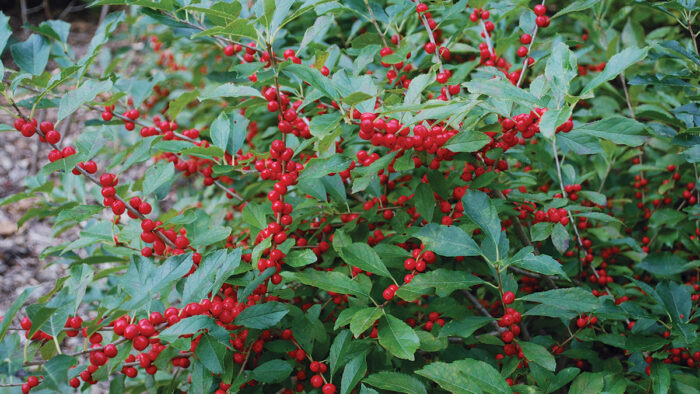 Who doesn't love buying the flashy new plant that catches everyone's eye at the nursery? Or the plant that's just outside your hardiness zone, but has always taunted you with fantastic foliage and/or out-of-this-world flowers? Gardeners aren't ones to always play it safe, but as Richie Steffen mentions in his article on tough perennials, "Planning a garden with unproven plants is risky business and not for those unwilling to take another hit to their wallet."
And that's where tough-as-nails, proven performers come in. Taking a gamble on a new plant is a little less risky when they're paired up with a cast of characters that never disappoint. In Richie's article, Tough-as-Nails Perennials, he covers the perennial plants that power through a variety of beastly conditions, but there are also countless shrubs that also play this crucial role. Below you will find some tough-as-nails shrubs for the Northeast.
---
1. 'Brilliantissima' Red Chokeberry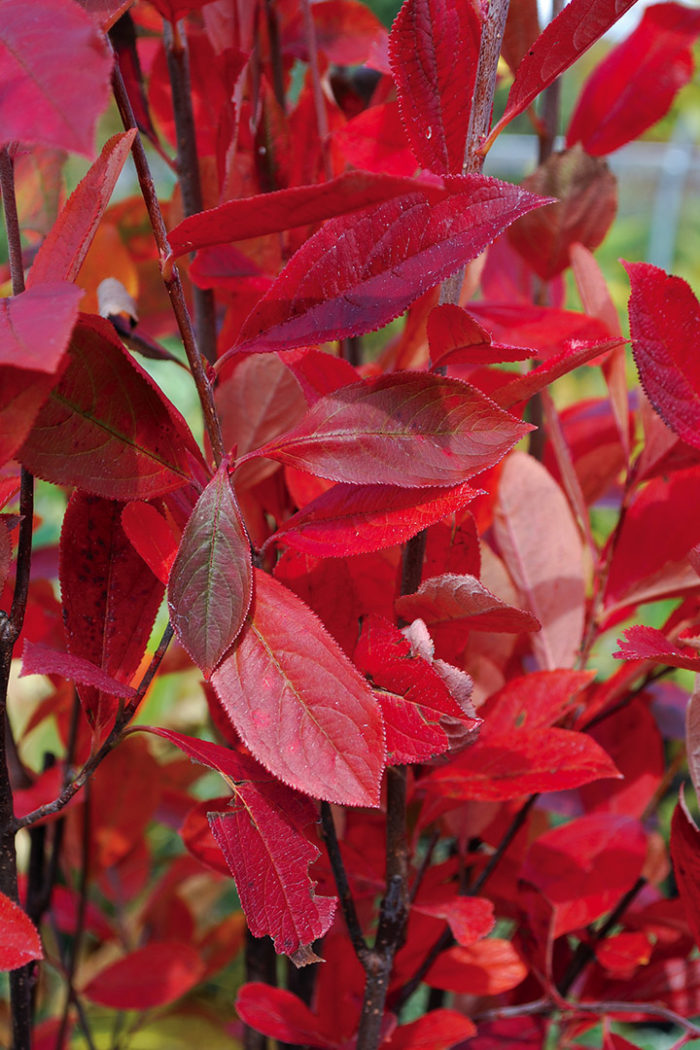 Name:
Aronia arbutifolia
'Brilliantissima'
USDA Hardiness Zones: 4 to 8
Size: 6 to 8 feet tall and 3 to 5 feet wide
Conditions: Full sun to partial shade; moist, well-drained soil
'Brilliantissima' red chokeberry is an outstanding deciduous shrub offering multiseasonal interest. Clusters of small white flowers are produced in profusion during spring and are set off by dark green, lustrous foliage. As autumn's cooler temperatures set in, the leaves of this native plant transition to vivid shades of scarlet, orange, and purple. The common name refers to the clusters of glossy, fire-engine-red fruit that are quite astringent, so they are not eagerly eaten by man or beast. The fruit display will last for months until the berries either dry up or birds find them more palatable when their other options are exhausted.
2. 'Sixteen Candles' Summersweet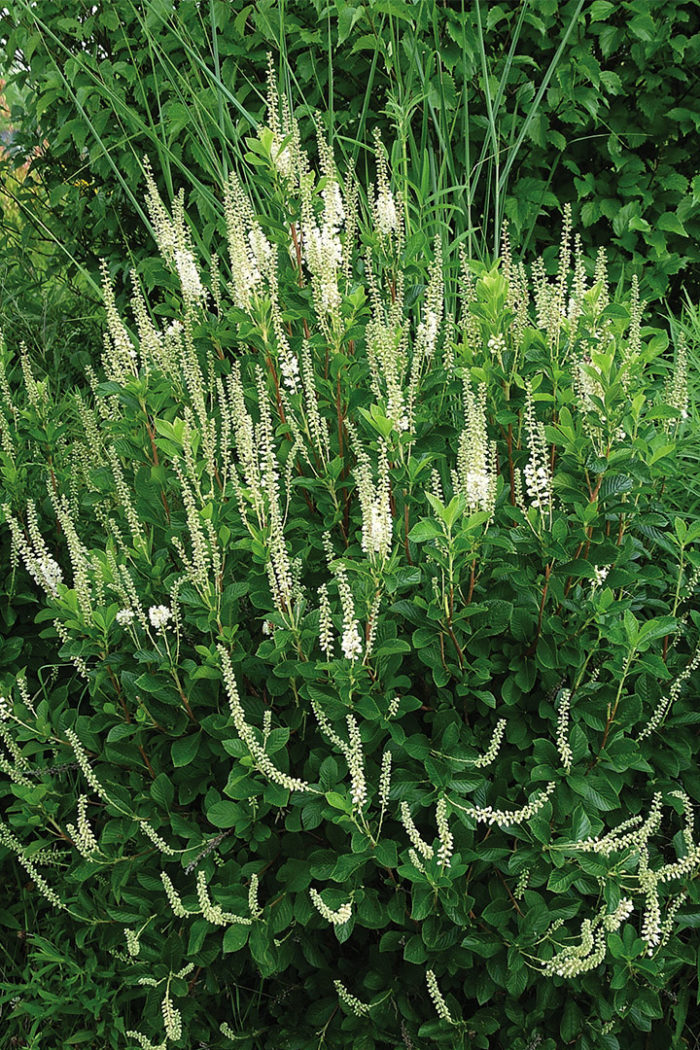 Name:
Clethra alnifolia
'Sixteen Candles'
Zones: 4 to 9
Size: 3 to 4 feet tall and wide
Conditions: Full sun to partial shade; acidic, moist soil
Shrubs that flower late in summer are always sought after by gardeners looking to extend the bloom season. Summersweet is a perfect choice, offering wonderfully fragrant white blossoms from mid- to late summer through early fall. 'Sixteen Candles' provides the same floral qualities of the species—but on a plant half the size. The terminal flower clusters on this diminutive beauty are held upright on sturdy stems, appearing almost candle like. When in flower, this native plant is a magnet to many insects, including several species of butterflies. In fall, the foliage often turns a striking yellow.
3. 'Red Sprite' Winterberry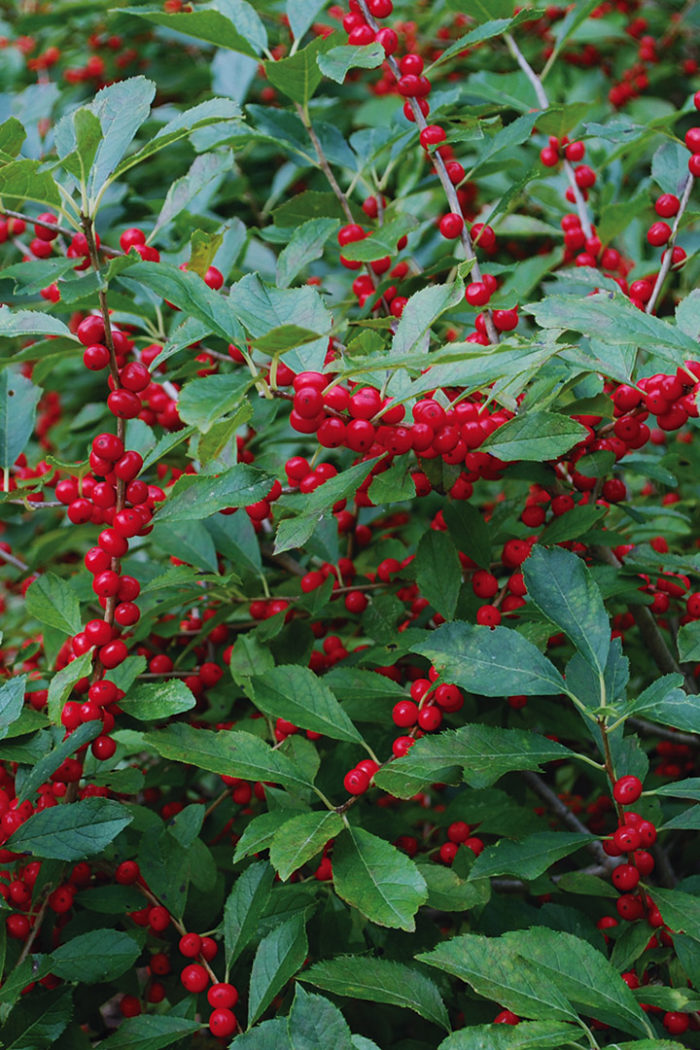 Name:
Ilex verticillata
'Red Sprite'
Zones: 3 to 9
Size: 2 to 4 feet tall and 3 to 5 feet wide
Conditions: Full sun to partial shade; acidic, moist soil
'Red Sprite' is an exceptional, award-winning deciduous holly that grows half as big as the species, making it ideal for gardeners lacking space. Starting in mid fall, fairly large, bright berries cover the branches and may persist into late winter (if not devoured by birds). Just remember that a male pollinator is required for fruit production. 'Jim Dandy' (Ilex verticillata 'Jim Dandy', Zones 3–9) is one of the best mates. Considered by many to be one of the best winter berries, 'Red Sprite' is an obvious choice for native gardens, and its dwarf, rounded form also makes it a unique candidate for foundation plantings.
4. 'Mt. Aso' Giant Pussy Willow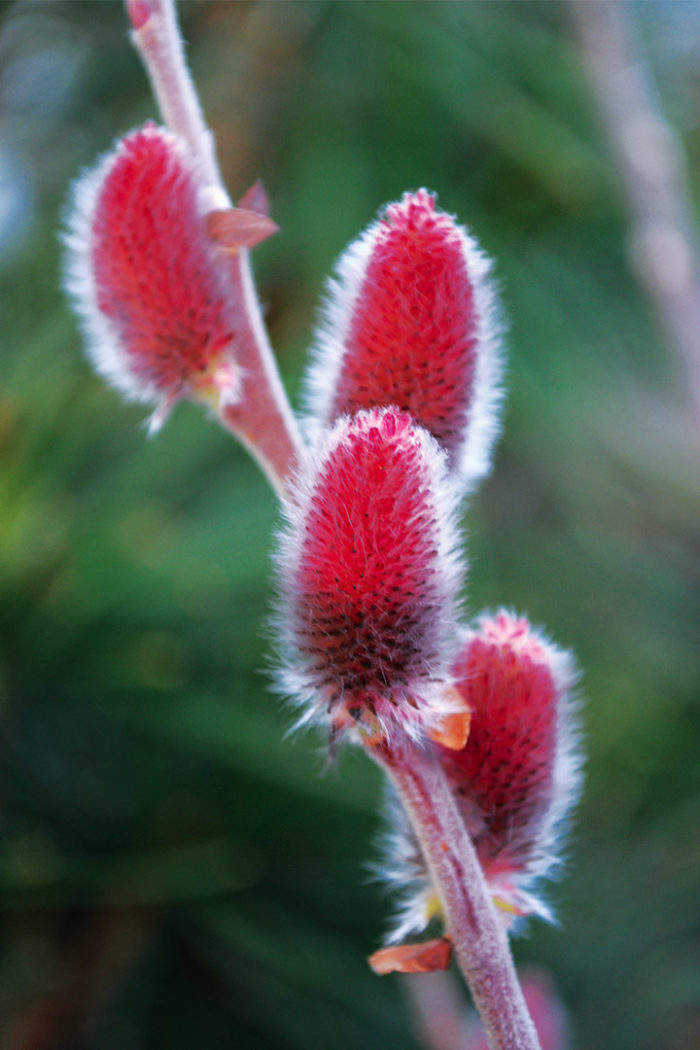 Name:
Salix chaenomeloides
'Mt. Aso'
Zones: 4 to 8
Size: 10 to 12 feet tall and 8 to 10 feet wide
Conditions: Full sun to partial shade; well-drained soil
I cannot think of a better plant to snap us out of the winter blues than 'Mt. Aso' giant pussy willow. Its 1- to 2-inch-long, velvety soft catkins (flowers) are an eye-catching pink and stand out boldly. Cut branches in full flower will make any floral arranger drool. The best flowering occurs on younger stems, so I recommend cutting the stems down to 1 to 2 feet every two to three years to rejuvenate the plant. Like many types of willow, 'Mt. Aso' is a vigorous grower, and this pruning method will also help maintain a more manageable size. After blossoming, stems are clothed in attractive blue-green foliage until fall.
---
Andrew Brand is the nursery manager at Broken Arrow Nursery in Hamden, Connecticut.