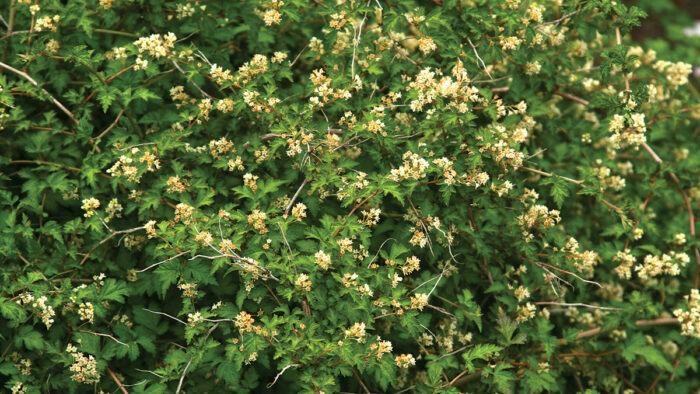 Who doesn't love buying the flashy new plant that catches everyone's eye at the nursery? Or the plant that's just outside your hardiness zone, but has always taunted you with fantastic foliage and/or out-of-this-world flowers? Gardeners aren't ones to always play it safe, but as Richie Steffen mentions in his article on tough perennials, "Planning a garden with unproven plants is risky business and not for those unwilling to take another hit to their wallet."
And that's where tough-as-nails, proven performers come in. Taking a gamble on a new plant is a little less risky when they're paired up with a cast of characters that never disappoint. In Richie's article, Tough-as-Nails Perennials, he covers the perennial plants that power through a variety of beastly conditions, but there are also countless shrubs that also play this crucial role. Below you will find some tough-as-nails shrubs for the Midwest.
---
1. 'Sem' False Spirea
Kelly D. Norris is the horticulture manager at the Greater Des Moines Botanical Garden in Des Moines, Iowa.