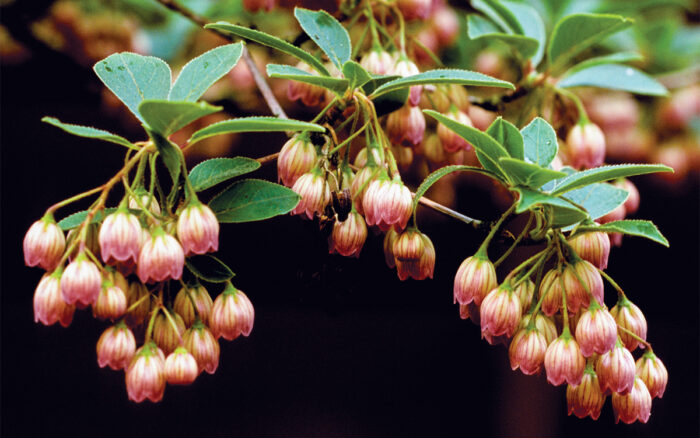 Who doesn't love buying the flashy new plant that catches everyone's eye at the nursery? Or the plant that's just outside your hardiness zone, but has always taunted you with fantastic foliage and/or out-of-this-world flowers? Gardeners aren't ones to always play it safe, but as Richie Steffen mentions in his article on tough perennials, "Planning a garden with unproven plants is risky business and not for those unwilling to take another hit to their wallet."
And that's where tough-as-nails, proven performers come in. Taking a gamble on a new plant is a little less risky when they're paired up with a cast of characters that never disappoint. In Richie's article, Tough-as-Nails Perennials, he covers the perennial plants that power through a variety of beastly conditions, but there are also countless shrubs that also play this crucial role. Below you will find some tough-as-nails shrubs for the Northwest.
---
1. 'Slowmound' Mugo Pine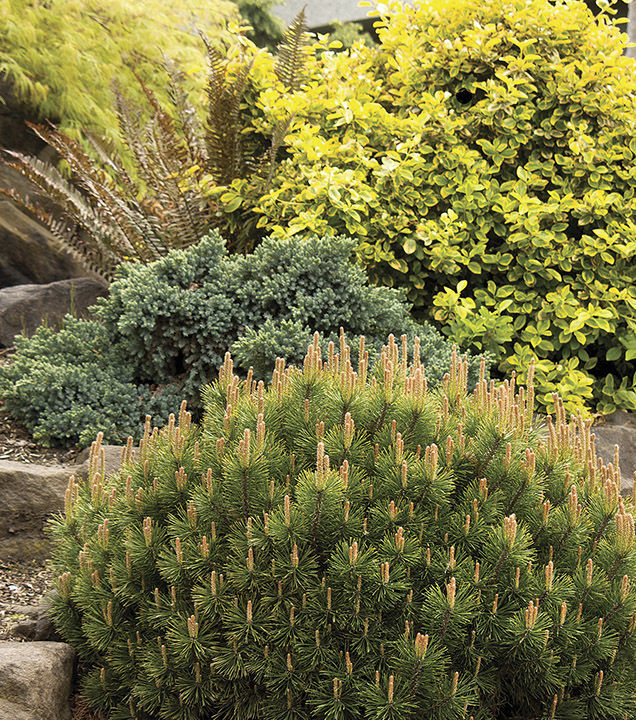 Name:
Pinus mugo
'Slowmound'
USDA Hardiness Zones: 2 to 9
Size: 1 to 2 feet tall and wide
Conditions: Full sun to partial shade; needs only occasional watering
We all love pines, but the downside is they almost all get too big for residential gardens. This introduction from Oregon has many superior traits that make it a perfect year-round beauty. With its dwarf growing habit, it fits easily in any garden, whether used as a specimen or in a mass. New spring growth is bright green followed by honey-colored candles that appear on the tips that add an inch to its size every year. Mugo pines have an amazing ability to adapt to their environment; they come from a wide range of areas in eastern, southern, and western Europe and western Asia. Lucky for us, with this new cultivar, every garden has room for this lovely pine. Although pines are drought tolerant once established, they should not be allowed to dry out completely.
2. Arctic Fire
™
Red Twig Dogwood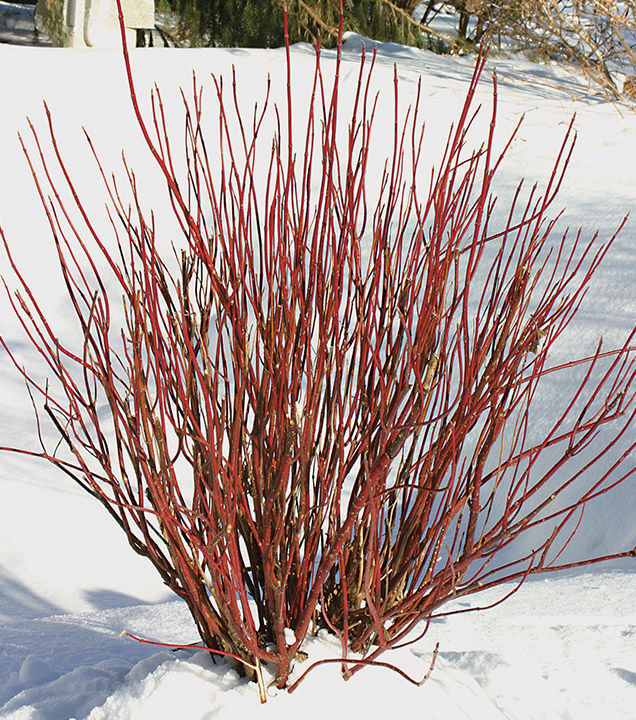 Name:
Cornus sericea
'Farrow'
Zones: 3 to 8
Size: 3 to 4 feet tall and wide
Conditions: Full sun to partial shade; requires regular watering until well established
This variety of red twig dogwood fits gardens of any size. It can be left alone with no maintenance required or cut to the ground once a year in early spring to ensure the brightest of red stems during the following winter months. Its lime-green spring flush of leaves glows in the garden, followed by lovely delicate pink and white flower bracts. Fall colors tend to be more peach and honey hues.
3. David Viburnum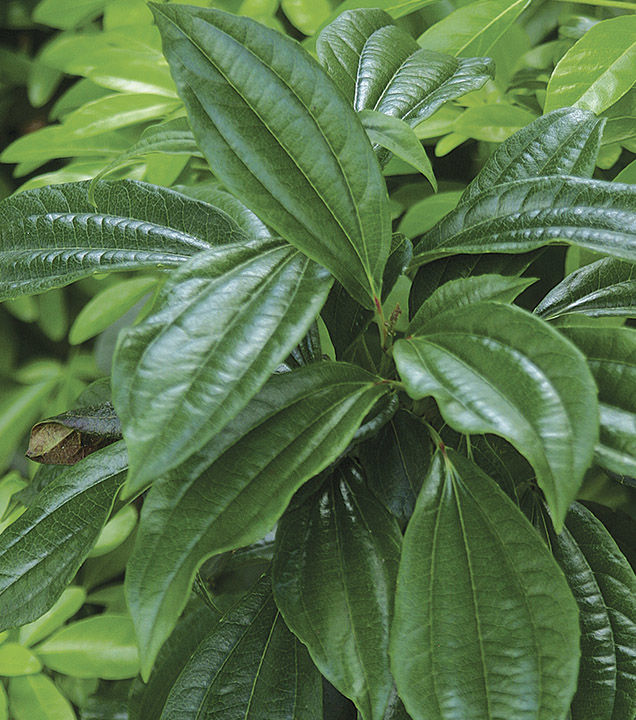 Name:
Viburnum davidii
Zones: 3 to 9
Size: Up to 4 feet tall and 4 to 6 feet wide
Conditions: Prefers some shade; once established, can do with very little water
This workhorse of a plant from western China is by far one of my favorites to provide an evergreen foundation that I know I can count on for many years in almost any environment. There is good reason why we see it over and over in commercial settings. To highlight this beauty, plant it with companions that set off its glossy, broad-veined leaves and white, early-spring flowers that are followed by metallic blue berries.
4. Evergreen Huckleberry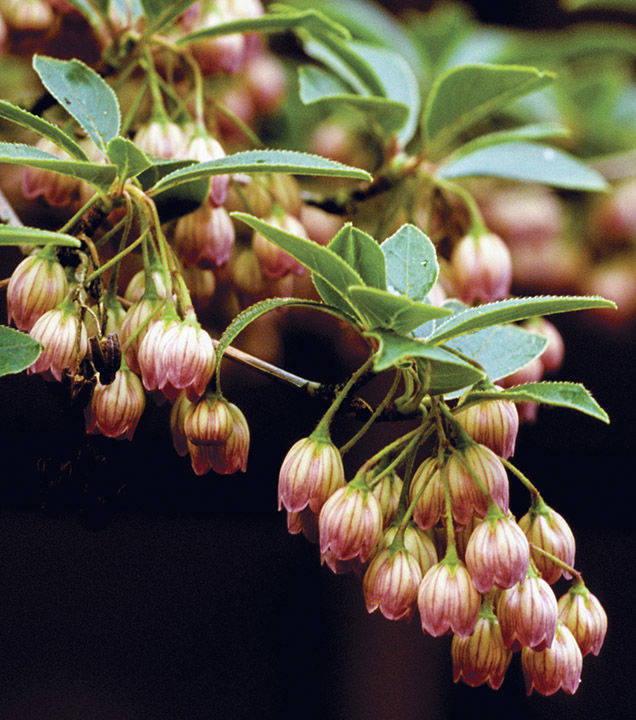 Name:
Vaccinium ovatum
Zones: 6 to 9
Size: 6 to 8 feet tall and wide in the shade
Conditions: Tolerant of a wide range of light once established, but prefers partial shade to full sun
Evergreen huckleberries are native to the Pacific coastal region from the Santa Barbara area of California to British Columbia. It needs regular watering until it is established, but then only in extreme heat. The new spring leaves are a bright bronze-red, maturing to a glossy dark green. It blooms in spring with pinkish flowers followed by very tasty black berries, which are favorites for making jams and jellies.
---
Stacie Crooks is the owner of Crooks Garden Design in Edmonds, Washington, where she is a landscape designer and educator with an emphasis on drought-tolerant design.