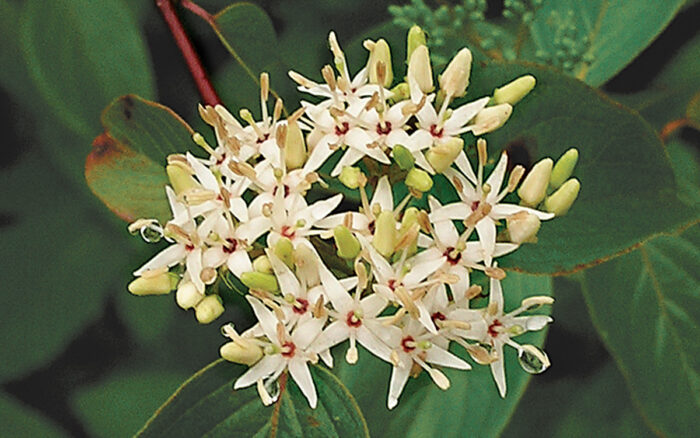 ---
1. 'Standing Ovation' Little Bluestem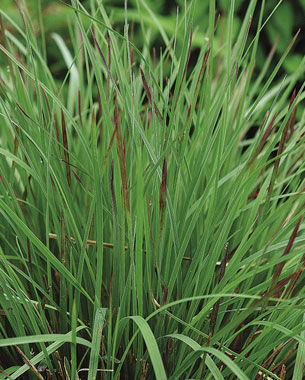 Name:
Schizachyrium scoparium
'Standing Ovation'
Usda Hardiness Zones: 3 to 8
Size: 3 to 4 feet tall and 1 to 1½ feet wide
Conditions: Full sun; tolerant of many soil types as long as soil is well drained
This compact ornamental grass truly deserves a standing ovation. Although named for its persistent upright habit, in my book it is its ever-changing foliage color that earns applause. In spring, 'Standing Ovation' looks like any other ornamental grass, but by midsummer, the foliage is a mixture of blue, purple, and green that turns to auburn as autumn rolls around. Leave it standing to provide winter interest and a place for ladybugs and ground beetles to overwinter. The only care it requires is a quick trim in spring before growth resumes.
2. 'Fascination' Culver's Root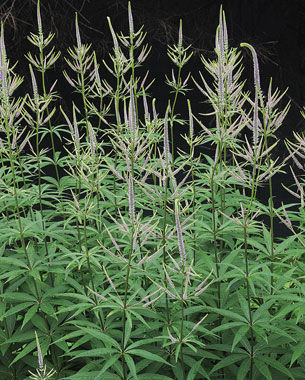 Name:
Veronicastrum virginicum
'Fascination'
Zones: 3 to 8
Size: 3 to 4 feet tall and 2 to 3 feet wide
Conditions: Full sun to partial shade; moist, well–drained soil
In full bloom, 'Fascination' lights up the garden with 12-inch pale purple racemes branching out from a terminal tip like a candelabra. Leaves whorl around the stem, offering a unique texture to borders and mass plantings. This long-lived perennial is a favorite of butterflies and bees. Unlike many other cultivated North American natives, 'Fascination' is not drought tolerant, preferring moist, well-drained soil.
3. 'Royal Purple' Smoke Tree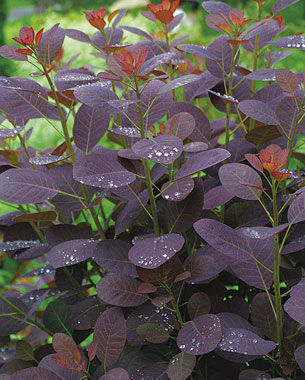 Name:
Cotinus coggygria
'Royal Purple'
Zones: 4 to 8
Size: 10 to 15 feet tall and wide
Conditions: Full sun; well–drained, poor, rocky soils
'Royal Purple' smoke tree is the empress of any garden in which it resides. In spring, it gracefully leafs out with maroon foliage that deepens to purple in summer and flushes scarlet in the fall. Unlike other smoke-tree cultivars, blooms don't need to be sacrificed to maintain the colorful foliage. 'Royal Purple' can be pruned into a single-stem tree or managed as a multistem shrub. Tough as nails once established, it can handle drought and poor soils, and has few if any pests.
4. Silky Dogwood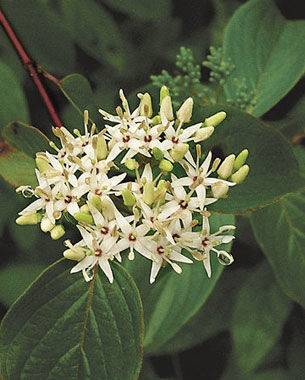 Name:
Cornus amomum
Zones: 4 to 8
Size: 6 to 10 feet tall and wide
Conditions: Partial shade to full sun; moist, slightly acidic soil rich in organic matter
Silky dogwood is not what one typically pictures when thinking of dogwoods. This rambling shrub's native range is along stream banks, wetlands, and other perennially moist, shady areas. Although not suitable for a manicured bed, it can be pruned back to the ground in spring to maintain a more manageable size. This also ensures that you will experience one of its best features: the young branches' red bark that shines bright in the midst of winter. When left to its own devices, silky dogwood forms a fascinating hedgerow, windbreak, or thicket, with branches that root where their nodes touch the ground. Its berries are an excellent food source for native birds.
---
Megan Lankford is lead gardener at the Botanical Garden of the Ozarks in Fayetteville, Arkansas.