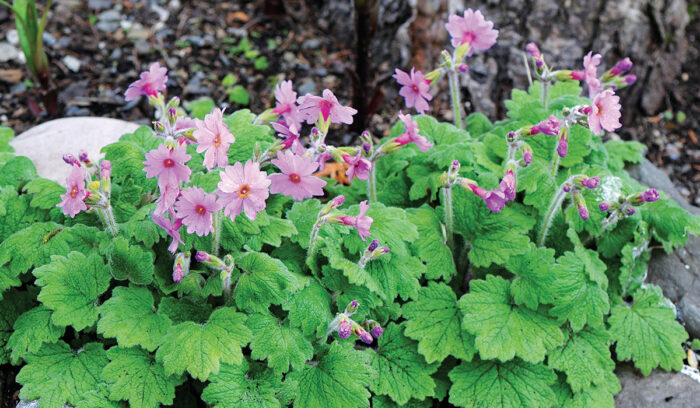 ---
1. Japanese Chloranthus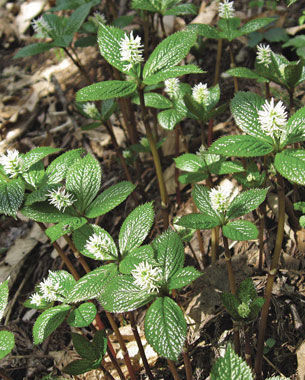 Name:
Chloranthus japonicus
Usda Hardiness Zones: 4 to 8
Size: 1 foot tall and wide
Conditions: Dappled shade; rich, organic, evenly moist soil
Japanese chloranthus is a modest, undemanding little rarity that brings gardeners to their knees for a sniff of the fragrant flowers and a closer look at the four glossy green leaves that top the slender dark stems. In May, the leaves, which in my lavishly neglected garden reach only about 10 inches tall, are topped by little bottle-brush flowers with a lovely light scent. After two decades in my garden, the plant had a lovely clump about 20 inches across. Then the voles moved in, nibbling the roots and leaving the chloranthus a shadow of its former self. So it's back on my list of plants to propagate, which is easily done by dividing the fleshy, fibrous rootstock.
2. Mount Kiso Primrose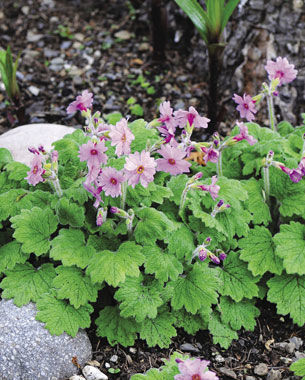 Name:
Primula kisoana
Zones: 4 to 8
Size: 8 inches tall and 16 inches wide
Conditions: Partial shade; moist, well-drained soil rich in organic matter
Many years ago, I bought a Mount Kiso primrose at Tower Hill's annual plant sale. I had a brand new shade garden and wanted tough, unusual plants that would spread pleasantly and fill some space. I was captivated by the rounded, fuzzy leaves of this little beauty and mistook its stoloniferous habit for an indicator that it could withstand (almost) complete neglect. This plant is back on my wish list for all the reasons it went on in the first place: beautiful spring flowers, shade tolerance, and hardiness. This time, I will mark it carefully so as not to disturb it in its summer dormancy and will not forget to water it. This primrose tolerates dry conditions, but it cannot go endlessly without water.
3. White Enkianthus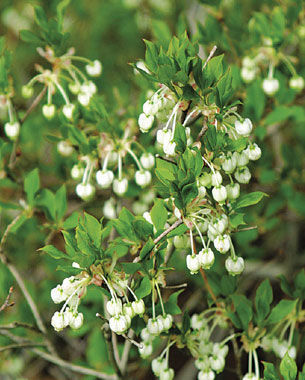 Name:
Enkianthus perulatus
Zones: 6 to 8
Size: Up to 6 feet tall and wide
Conditions: Full sun to partial shade; rich, acidic, well-drained soil
I'm a huge fan of redvein enkianthus (E. campanulatus, Zones 5–8), so it stands to reason that I would love its more diminutive cousin, white enkianthus. Though not as common, white enkianthus is worth seeking out, especially if you have a smaller garden. This slow-growing species drips with clusters of white blueberrylike flowers in mid- to late May. This little beauty is not for those seeking instant gratification; part of its charm lies in its slow growth and mounding form. Cool weather ushers in a second season of glory, when this Japanese shrub turns deep shades of claret with hints of red and orange.
4. Multileaf Paris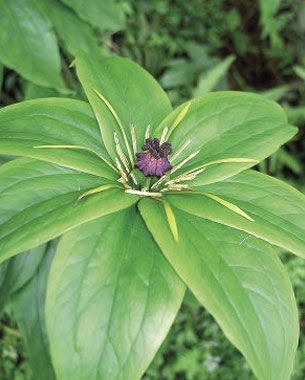 Name:
Paris polyphylla
Zones: 5 to 8
Size: 2 to 3 feet tall and 1 foot wide
Conditions: Full to partial shade; moist, fertile soil
Multileaf paris is as rare and elegant as a runway model, though perhaps a bit more understated. The species makes its home in rich, organic soil in the woodlands of China. Each willowy, 15- to 20-inch-tall stem is topped by an elegant whorl of leaves and a flower with green sepals and slender, arching yellowish petals. The purplish ovary and yellow-green stamens add color at the center of this unusual, long-lasting flower.
---
Joann Vieira is director of horticulture at Tower Hill Botanic Garden in Boylston, Massachusetts.