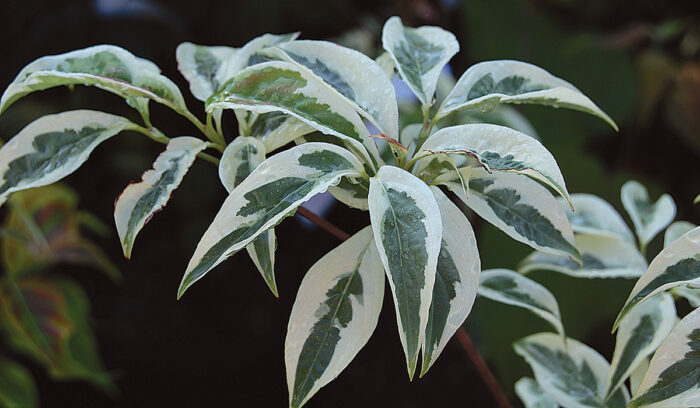 ---
1. Sunflare™ Japanese Forest Grass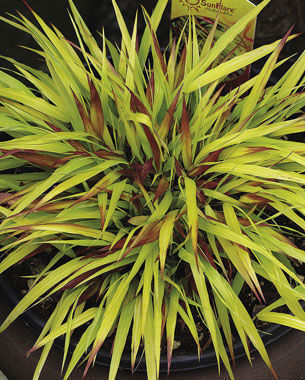 Name:
Hakonechloa macra
S
unFlare
™
Usda Hardiness Zones: 5 to 9
Size: 12 to 15 inches tall and 2 feet wide
Conditions: Partial shade; rich, well-drained soil with regular watering during dry weather
Just being released for 2017 is this stunning all-golden selection with deep orange-flushed burgundy tips. A sport from the popular 'All Gold' cultivar, this grass's red tips are eye candy in the garden. Excellent as a container plant or in the garden, the flowing mounding habit moves in ripples and waves at the slightest breeze. Who needs flowers with foliage like this?
2. Claim Jumper™ Golden Katsura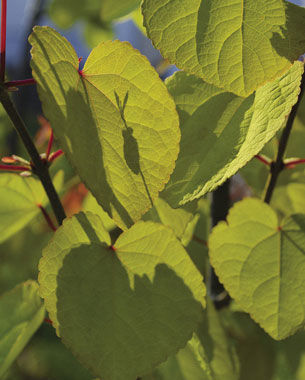 Name:
Cercidiphyllum japonicum
'
Claim Jumper'
Zones: 4 to 8
Size: 20 to 25 feet tall and 15 to 20 wide
Conditions: Open shade or morning sun with protection from afternoon sun; well-drained soil with regular watering during dry weather
If you want a statement in the garden, the brilliant foliage of this golden katsura is a sure way to do it. A new and choice introduction from Oregon, this is a great twist on an already excellent landscape tree. The foliage emerges in spring with an unusual pink flush that quickly gives way to a glowing yellow. As the foliage matures, undertones of lime green give an electric feel to the acid yellow leaves. In autumn, it still has the delightful strawberry/cotton candy fragrance to its fallen foliage and has a soft, butter yellow autumn color.
3. Variegated Stellar Pink® Dogwood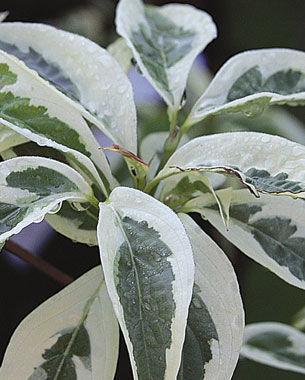 Name:

Cornus

×

rutgersensis

'

KV10-105v1'

Zones: 5 to 8

Size: 10 to 15 feet tall and wide

Conditions: Full sun to partial shade; moist, well-drained soil

This flashy dogwood is a new release from the well-known Rutgers breeding program. A variegated sport from the beautiful Stellar Pink® dogwood, Variegated Stellar Pink® brightens any garden with creamy white and green foliage. In midspring, it will burst forth with large, prolific pink blooms that have an unusual variegated edge to the petals. This dogwood shows excellent disease resistance as well as stunning pink and red autumn color.
4. 'Godzilla' Japanese Painted Fern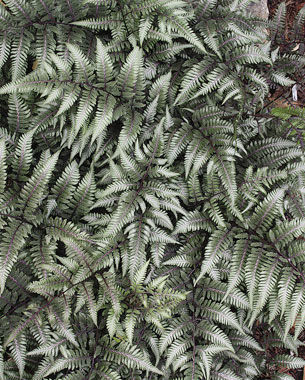 Name:
Athyrium
'Godzilla'
Zones: 5 to 8
Size: 3 feet tall and 6 feet wide
Conditions: Bright or dappled shade with protection from afternoon sun; rich, well-drained soil
Japanese painted ferns are one of the most colorful ferns you can grow, so I was particularly interested when I heard about 'Godzilla' Japanese painted fern. Discovered in the garden of the well-known plantsman Tony Avent of Plant Delights Nursery, 'Godzilla' has grown to 3 feet tall and over 6 feet wide, a truly monster-sized painted fern. The fronds are richly colored with silver, purple, and green and favor a broad mounding habit. This plant is likely a hybrid with the tough and common lady fern (Athyrium filix-femina, Zones 4–8). I have only seen young plants of this fern, and they have shown vigorous growth.
---
Richie Steffen is the curator at the Elisabeth C. Miller Botanical Garden in Seattle.