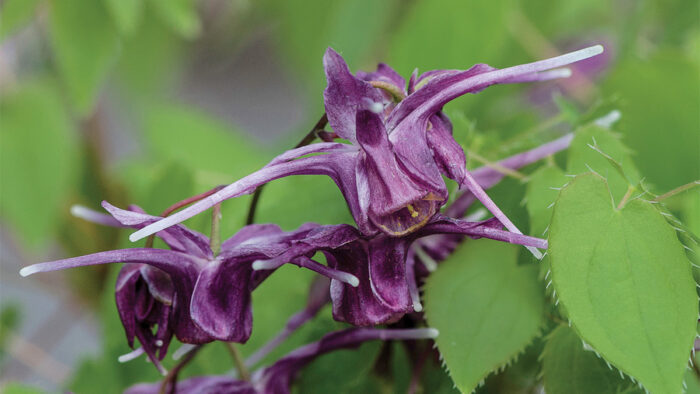 While most gardening pests and problems vary greatly depending on region, there is one dilemma that just about all of us have to contend with—deer. There are populations of deer in all 50 states, and all are munching on the many different plants we're growing across the country. Some methods for deterring deer from feasting work better than others, but there is also the option of simply growing plants they don't typically enjoy. Don't let your hard work become a buffet for the next passing herd. Here are four deer-resistant plants for the Midwest.
---
1. 'Purple Smoke' Baptisia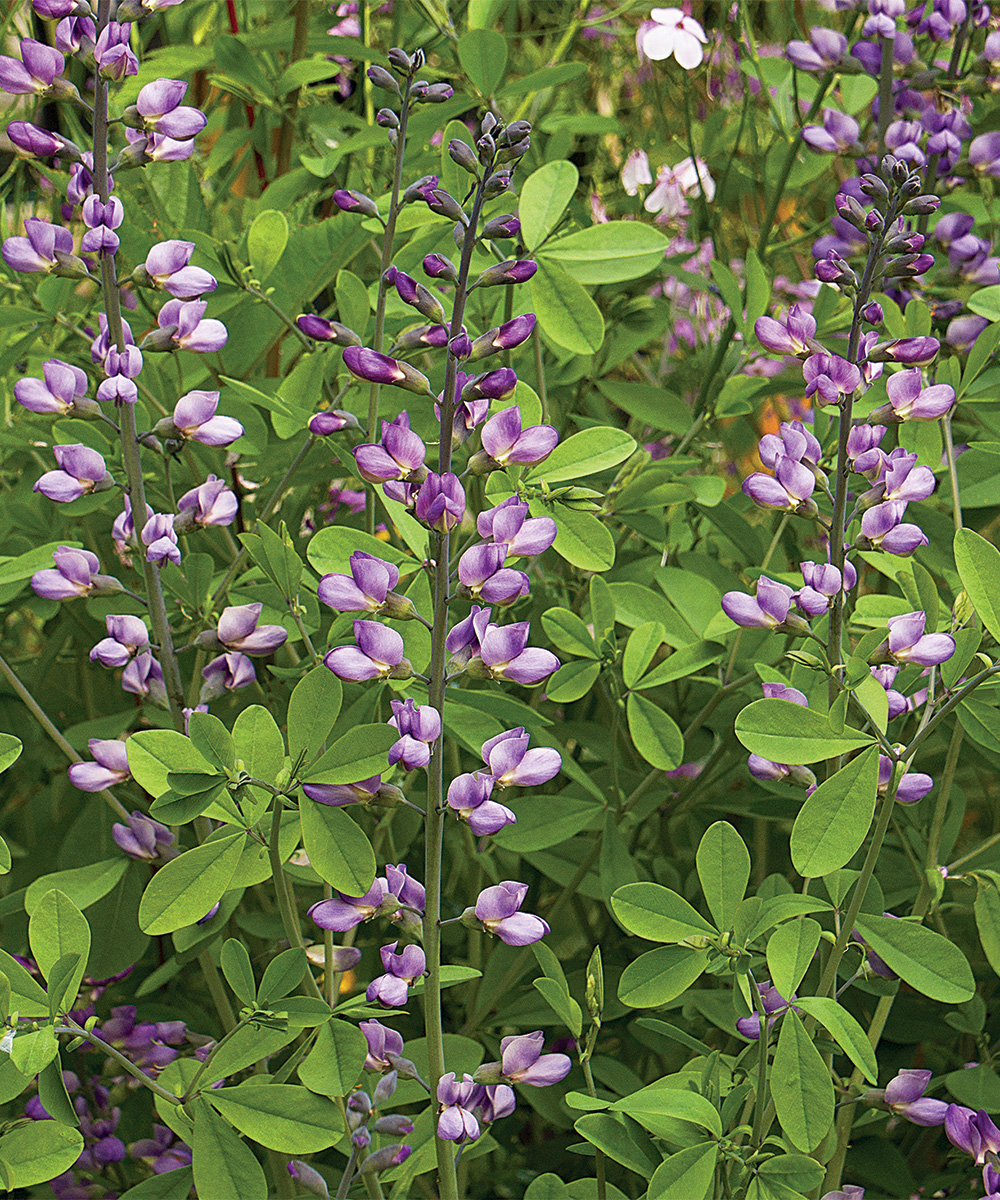 Name: Baptisia 'Purple Smoke'
USDA Hardiness Zones: 4 to 9
Size: 3 to 4 feet tall and wide
Conditions: Full sun; well-drained soil
Early in spring, this plant's deep purple spears (resembling asparagus) wriggle out of the warming soil. They quickly become a sturdy rounded shrub with gray-green, cloverlike foliage. The late-spring flower spikes remind me of lupines (Lupinus spp. and cvs., Zones 4 to 8)—deep purple in bud, opening to a soft, purply-pink. The blooms attract butterflies, and if not deadheaded, they produce seeds resembling peppercorns and are eye-catching well into fall. If grown in full sun, staking is unnecessary. 'Purple Smoke' baptisia is tolerant of dry, low-fertility soils but resents transplanting.
2. 'Silveredge' Japanese Pachysandra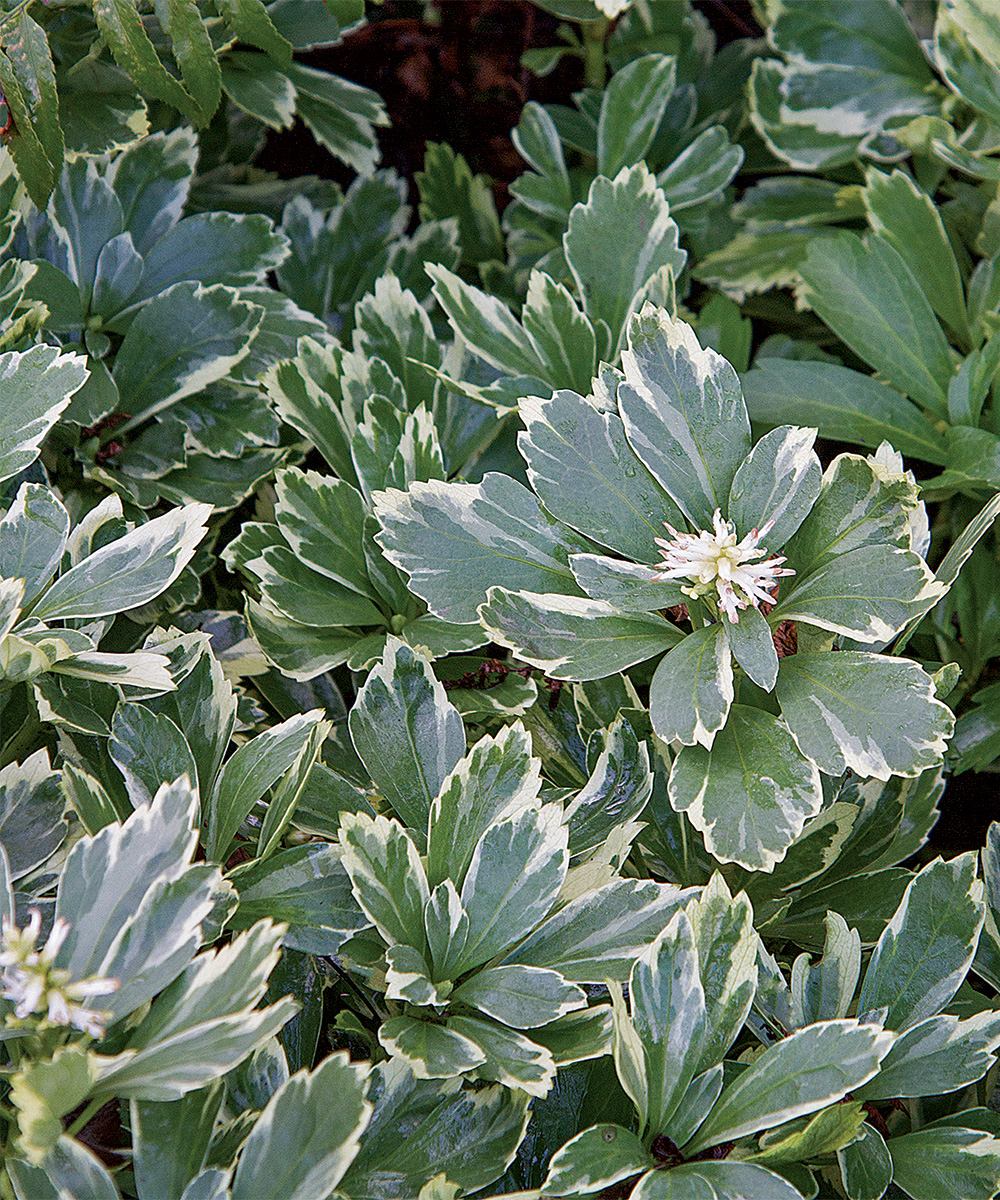 Name: Pachysandra terminalis* 'Silveredge'
Zones: 5 to 8
Size: 6 to 8 inches tall and 2 feet wide
Condition: Partial to full shade; moist, well-drained soil
I admit that pachysandra is even more ubiquitous in gardens than deer. But how often do you see this smart variegated form? 'Silveredge' has white spring flowers and a similar size to the more common green form. Instead of glossy green, though, the evergreen leaves are a gray-green matte finish with bold cream edges. An established bed will illuminate any shaded spot. A moderate growth rate means you should space plants closer together than you would with other ground covers.
3. Himalayan Maidenhair Fern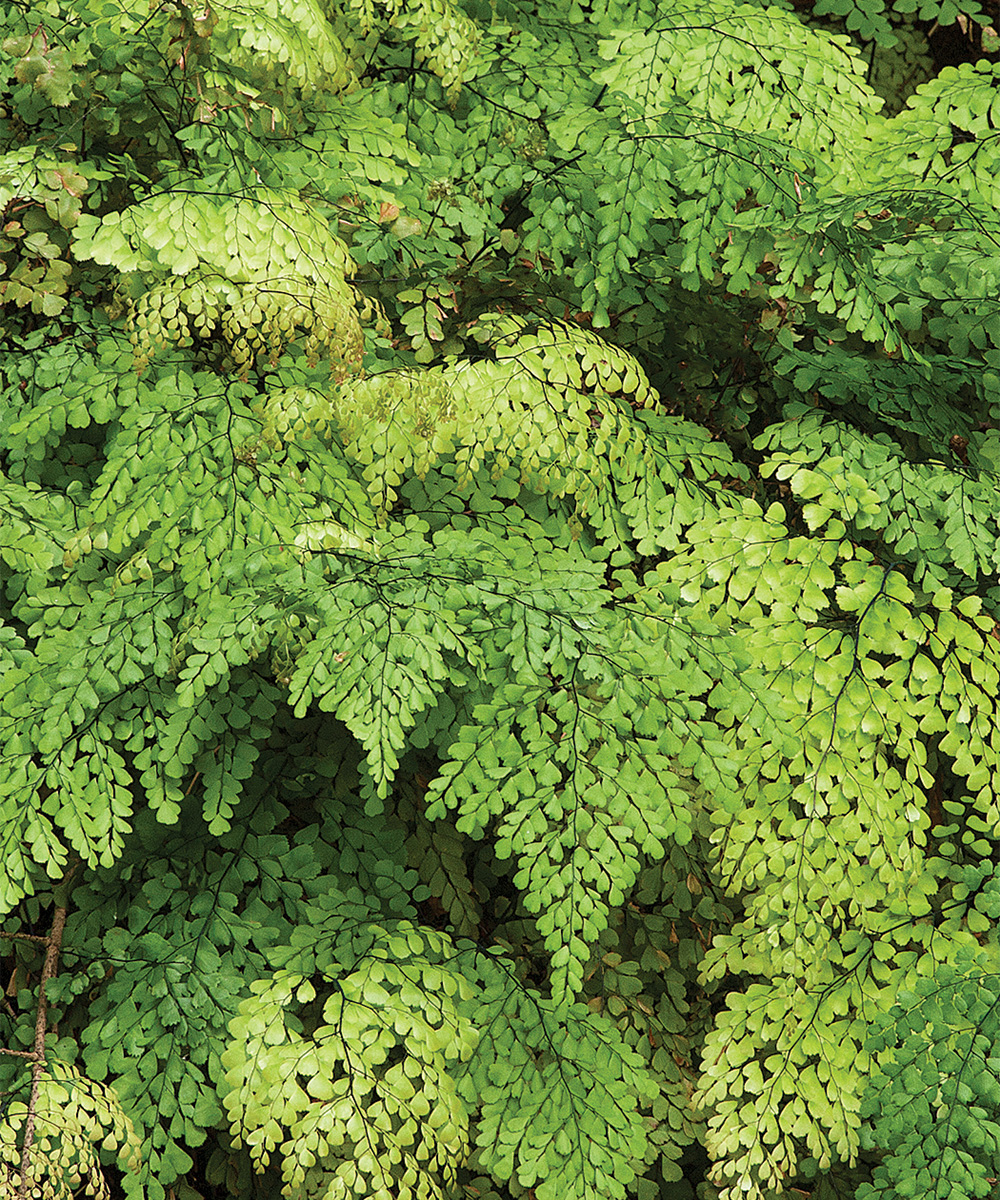 Name: Adiantum venustum
Zones: 4 to 8
Size: 15 to 18 inches tall and 3 feet wide
Conditions: Partial to full shade; moist, well-drained soil
As a rule, ferns are quite deer resistant, and Himalayan maidenhair is no exception. While the more common Northern maidenhair (Adiantum pedatum, Zones 3 to 8) possesses lovely, delicate foliage, its Himalayan cousin makes it look almost coarse by comparison. The elegant fronds range from apple green to medium green, with striking black wiry stems. Uniform moisture produces a charming clump that spreads in a mannerly fashion. Easy to divide, this fern is also semievergreen. To really show it off, pair this incredible fern with bold-foliage perennials like hosta (Hosta spp. and cvs., Zones 3 to 9) and bergenia (Bergenia spp. and cvs., Zones 3 to 9).
4. 'Purple Prince' Epimedium
Name: Epimedium grandiflorum 'Purple Prince'
Zones: 4 to 8
Size: 18 inches tall and wide
Conditions: Full to partial shade; moist, well-drained soil
Barrenwort. Fairy wings. Bishop's cap. All common names for an uncommonly easy, clump-forming perennial that makes a great front-of-the-border ground cover. Or you can site it under thirsty, shallow-rooted trees where other things won't grow. The heart-shaped leaves of this plant emerge with a cinnamon overlay before subtle, plum-purple flowers arise in airy spikes, hovering over the greening foliage. After the midspring flowering, a second crop of leaves emerges. This plant boasts a moderate growth rate and prefers consistent moisture, but will tolerate dry soils if that's all the site offers.
---
*Invasive alert:
Japanese pachysandra
(Pachysandra terminalis)
This plant is considered invasive in Pa.
Please visit invasiveplantatlas.org for more information.
---
Tony Fulmer is chief horticulture officer at Chalet, a specialty nursery in Wilmette, Illinois.