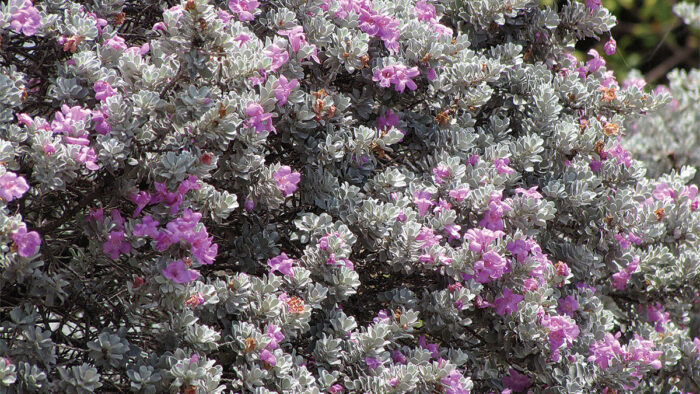 While most gardening pests and problems vary greatly depending on region, there is one dilemma that just about all of us have to contend with—deer. There are populations of deer in all 50 states, and all are munching on the many different plants we're growing across the country. Some methods for deterring deer from feasting work better than others, but there is also the option of simply growing plants they don't typically enjoy. Don't let your hard work become a buffet for the next passing herd. Here are four deer-resistant plants for the Southern Plains.
---
1. Esperanza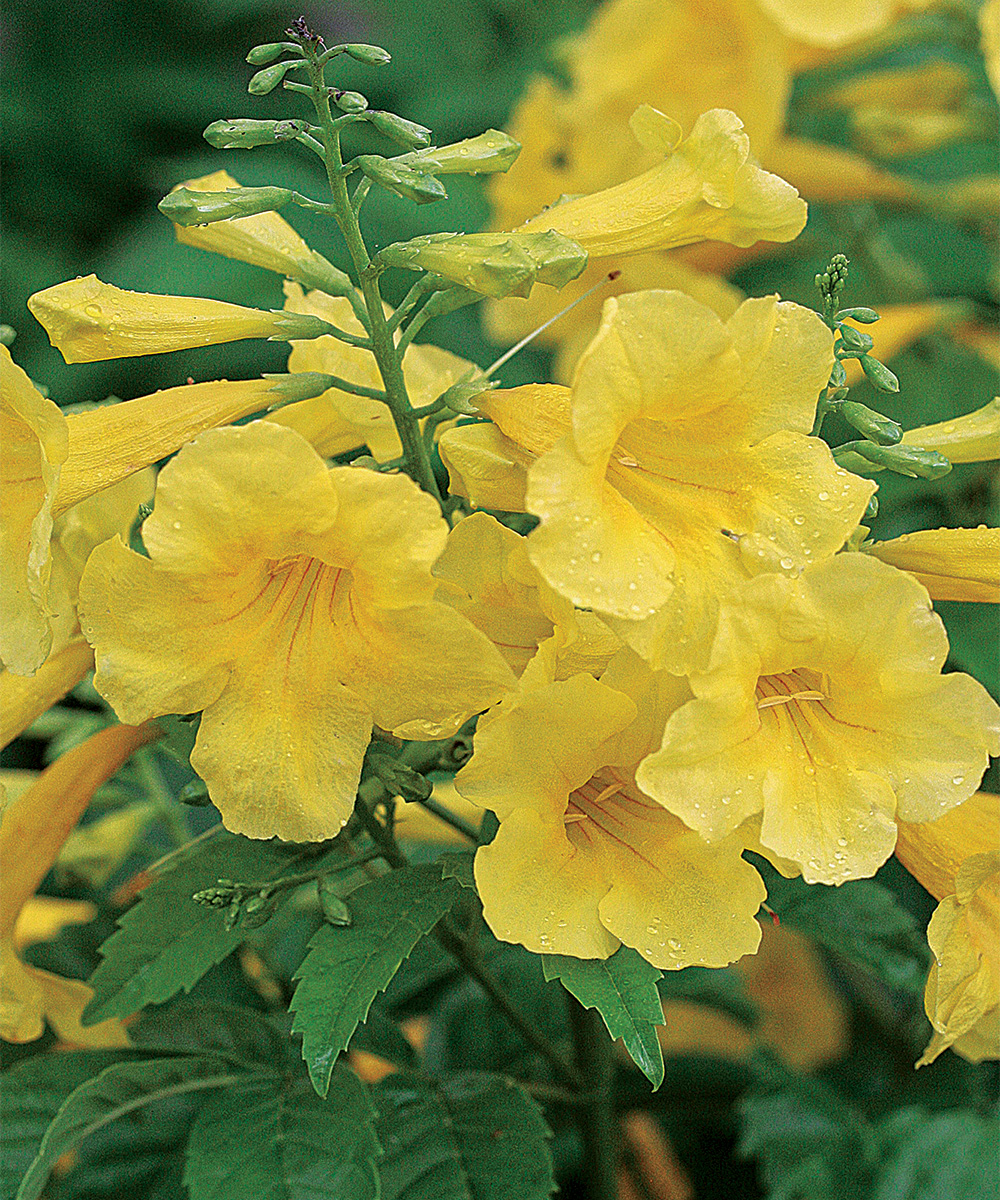 Name: Tecoma stans and cvs.
USDA hardiness zones: 8 to 10
Size: 4 to 6 feet tall and 4 feet wide
Conditions: Full sun to partial shade; neutral to alkaline soil
Esperanza is a great, pest-free native of south Texas and the Trans-Pecos region of the Southwest. While only hardy to Zone 8, it makes a great summer annual farther north. It can be used in large containers or planted in beds to add height and depth. Deer shy away from this plant, which is great because the bright yellow, tubular flowers are eye-catching from a distance. There are other colorful cultivars, as well: 'Orange Jubilee', for example, has pure orange blooms. Esperanza is easy to grow and will reward you with many blooms.
2. Texas Mountain Laurel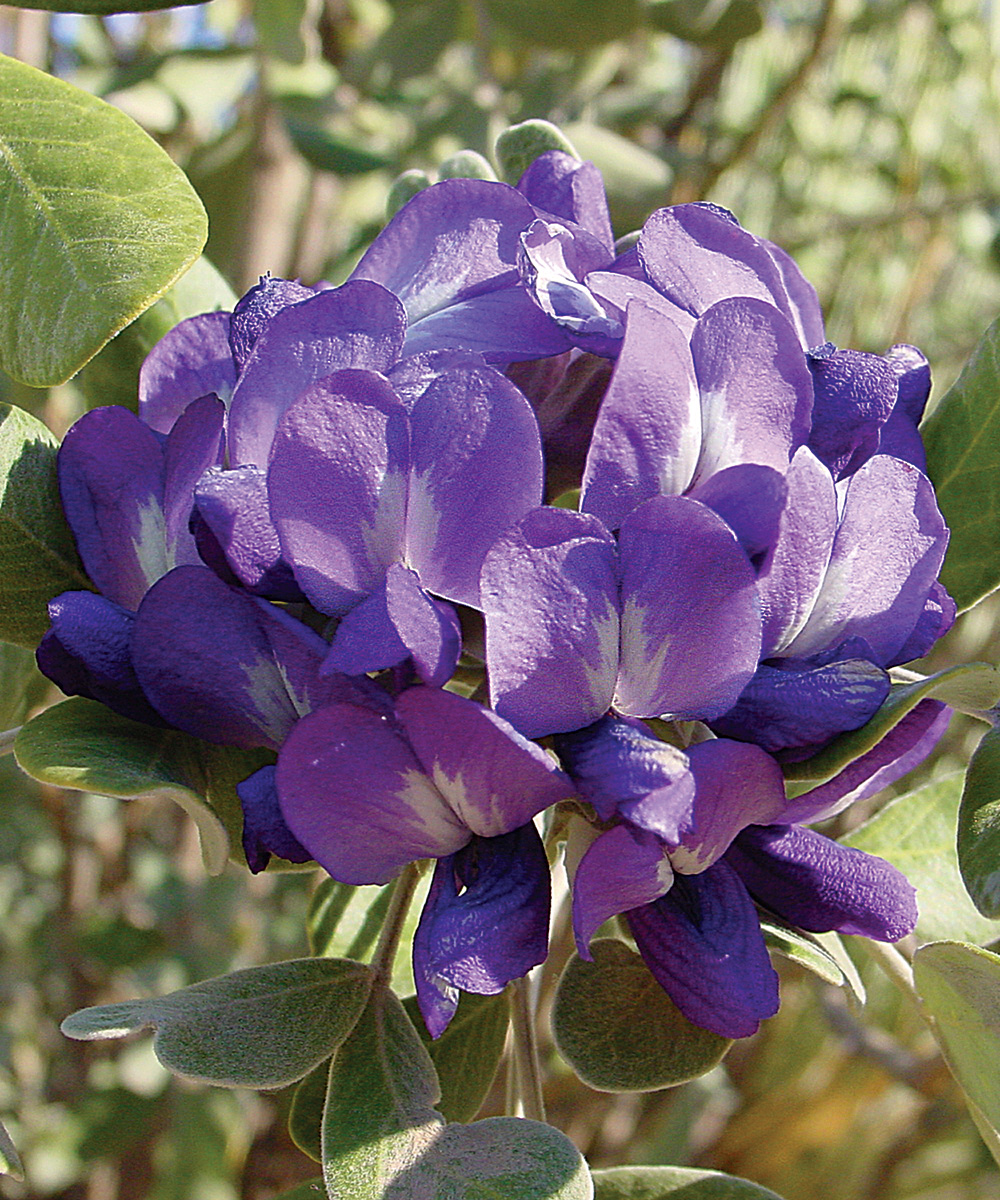 Name: Sophora secundiflora
Zones: 7 to 10
Size: 10 to 25 feet tall and 8 to 10 feet wide
Conditions: Full sun to partial shade; neutral to alkaline soils
Texas mountain laurel is found throughout south-central Texas and the mountains of southwest Texas. It has thick, dark green, fleshy evergreen leaves, and in early spring beautiful purple blooms develop. They have a distinctive pleasant odor, sometimes described as smelling like grape soda. These shrubs, which can become small trees, are very drought and heat tolerant. While hard to transplant, they are readily available in the nursery trade, or, for those very patient gardeners, they are easy to start from seed. Deer don't touch this plant, but you do have to watch for genista moth larvae. They can strip the leaves in a matter of days.
3. Texas Sage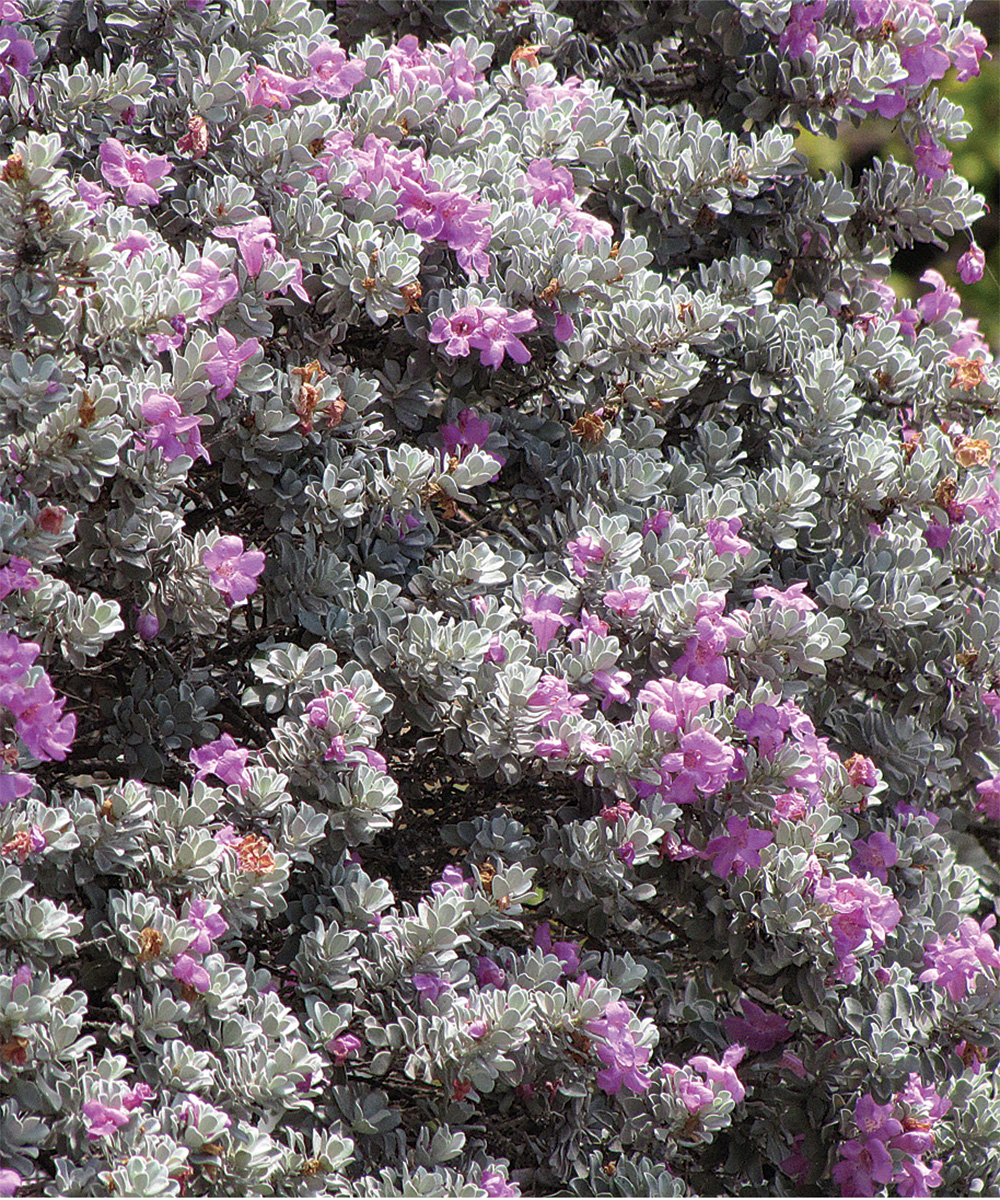 Name: Leucophyllum frutescens and cvs.
Zones: 8 to 10
Size: 4 to 6 feet tall and 3 to 5 feet wide
Conditions: Full sun; alkaline soil; does not like prolonged wet conditions
Texas sage ranks as one of our best native plants. Its silver-gray leaves set off the beautiful displays of purple flowers that appear throughout summer and fall. Flowering is triggered by increased soil moisture or increased humidity. One good summer rain can transform these shrubs into a solid mass of purple flowers. Native to the Rio Grande region and the Trans-Pecos, it is a useful landscape addition for dry, full-sun locations. Growers have produced many named cultivars with unique characteristics, including 'White Cloud' with pure white flowers, developed by famed plantsman Benny Simpson.
4. Grey Leaf Cotoneaster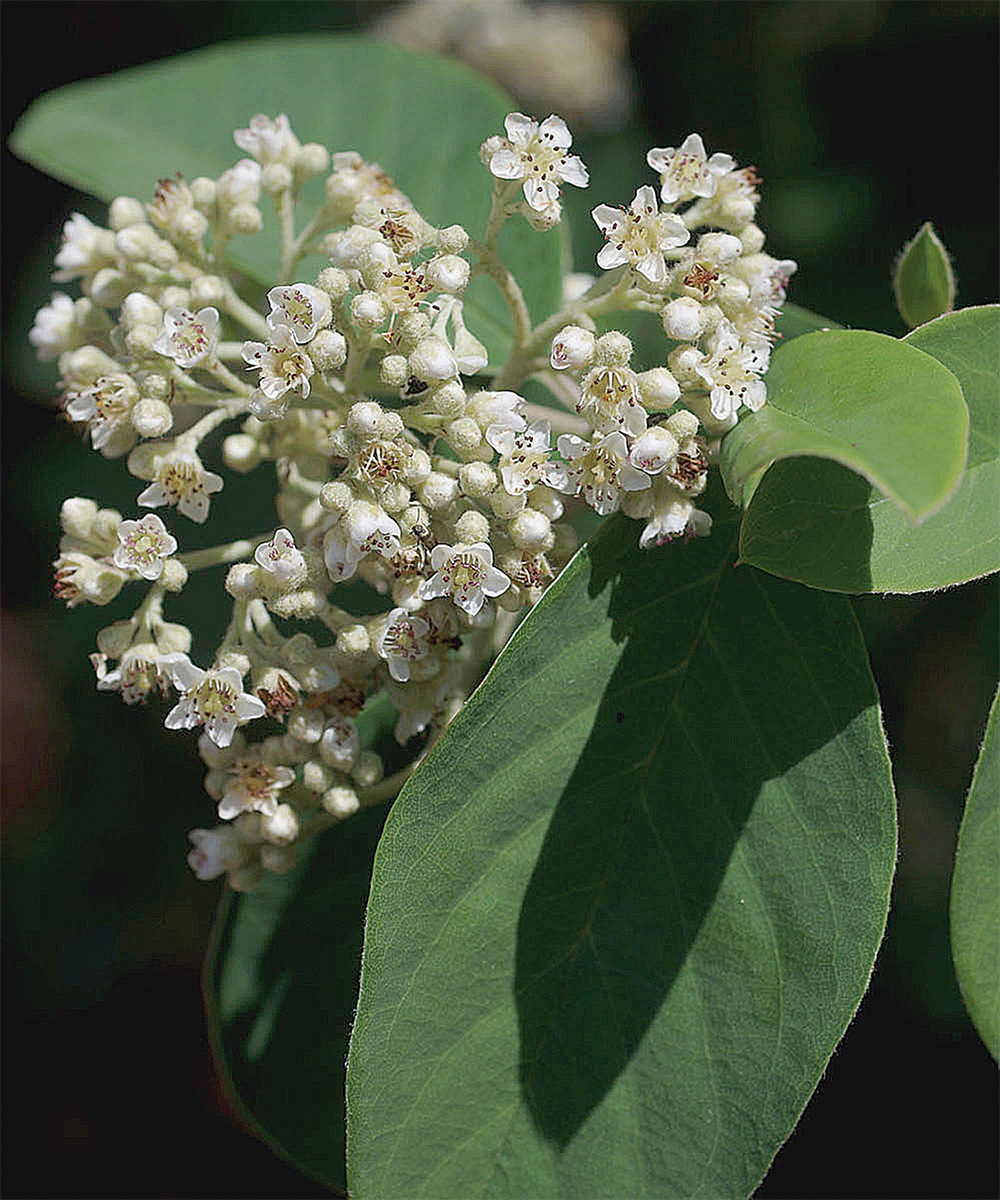 Name: Cotoneaster glaucophyllus
Zones: 7 to 9
Size: 4 to 6 feet tall and 3 to 4 feet wide
Conditions: Full sun to part shade; tolerates poor soils and dry conditions
The fine, silver-gray leaves of this cotoneaster contrast beautifully against the full-sized leaves of other shrubs. This versatile shrub performs well as a hedge or barrier plant. It's very drought tolerant and has no real pest problems. It has pretty, small, white blossoms in spring and orange berries in fall. This plant deserves to be part of the show in a well-designed garden.
---
Dave Forehand is vice president of Gardens at the Dallas Arboretum and Botanical Garden.