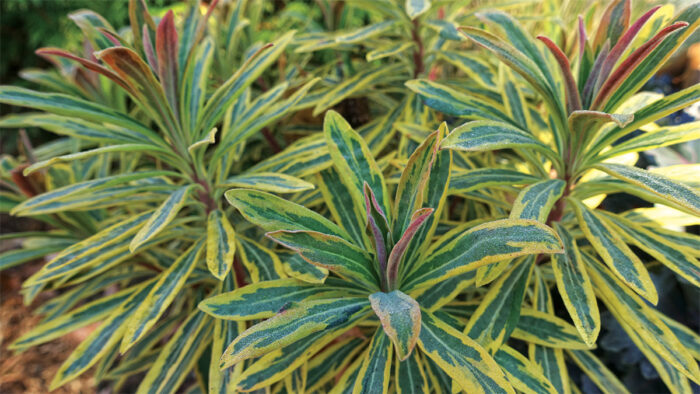 While most gardening pests and problems vary greatly depending on region, there is one dilemma that just about all of us have to contend with—deer. There are populations of deer in all 50 states, and all are munching on the many different plants we're growing across the country. Some methods for deterring deer from feasting work better than others, but there is also the option of simply growing plants they don't typically enjoy. Don't let your hard work become a buffet for the next passing herd. Here are four deer-resistant plants for the Mid-Atlantic.
---
1. 'Thalia' Daffodil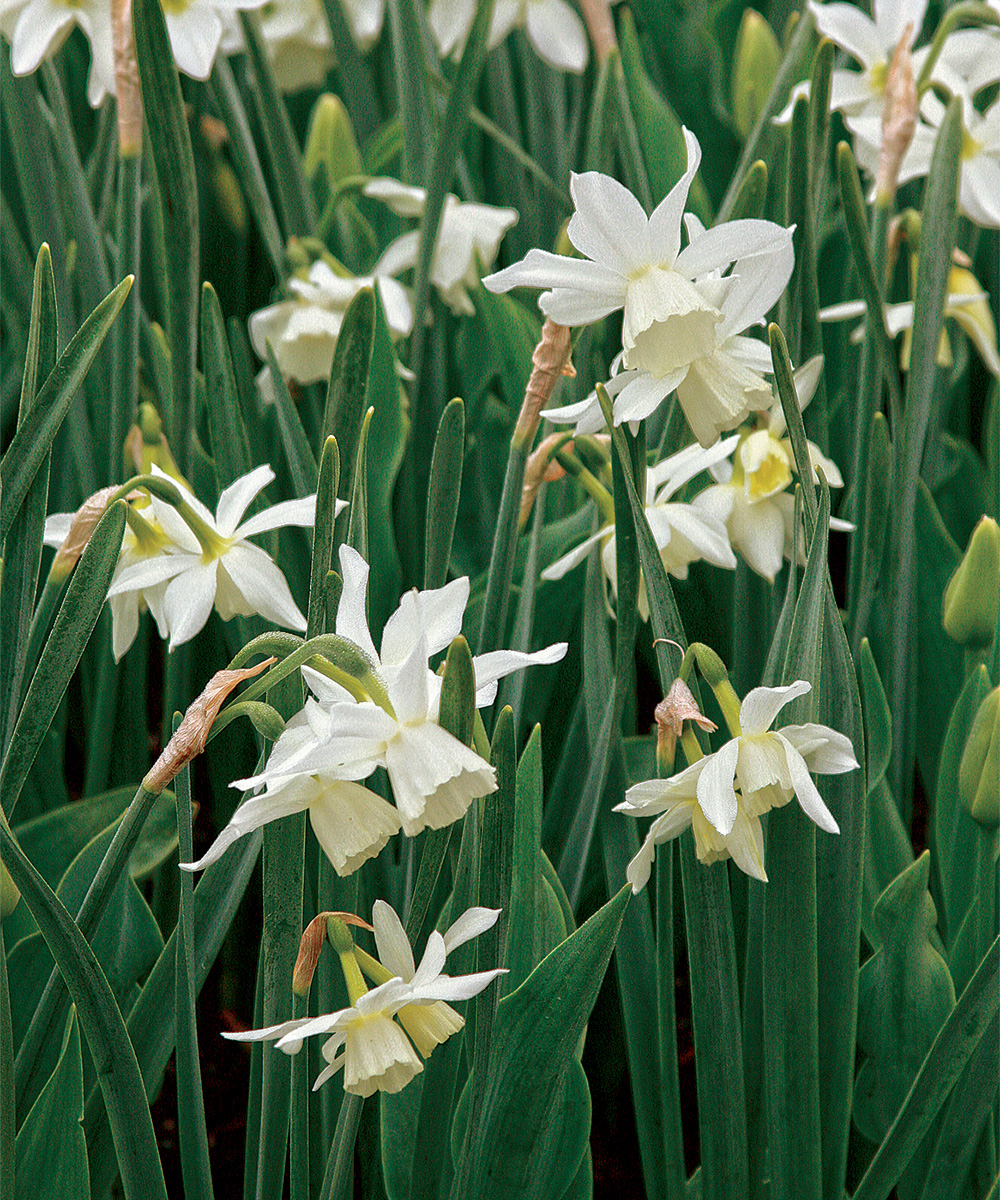 Name: Narcissus 'Thalia'
USDA hardiness zones: 3 to 9
Size: 10 to 12 inches tall and wide
Conditions: Full sun to partial shade; well-drained soil
This classic daffodil is so beautiful that upon first sight of the flower, I swore I would name my first-born daughter Thalia. Pure, nearly translucent white blossoms are held in sweetly nodding clusters with reflexed petals. There is a slight fragrance to the blooms, too. It is one of the latest blooming daffodils, with thin, grasslike foliage. This feature makes the deterioration of 'Thalia' a graceful event compared to other daffodils whose fat, heavy foliage collapses into a heap, looking like a pile of discarded linguini. Stunning in combination with Virginia bluebells (Mertensia virginica, Zones 3–8), 'Thalia' is reliably elegant and breathtaking year after year.
2. 'Ascot Rainbow' Euphorbia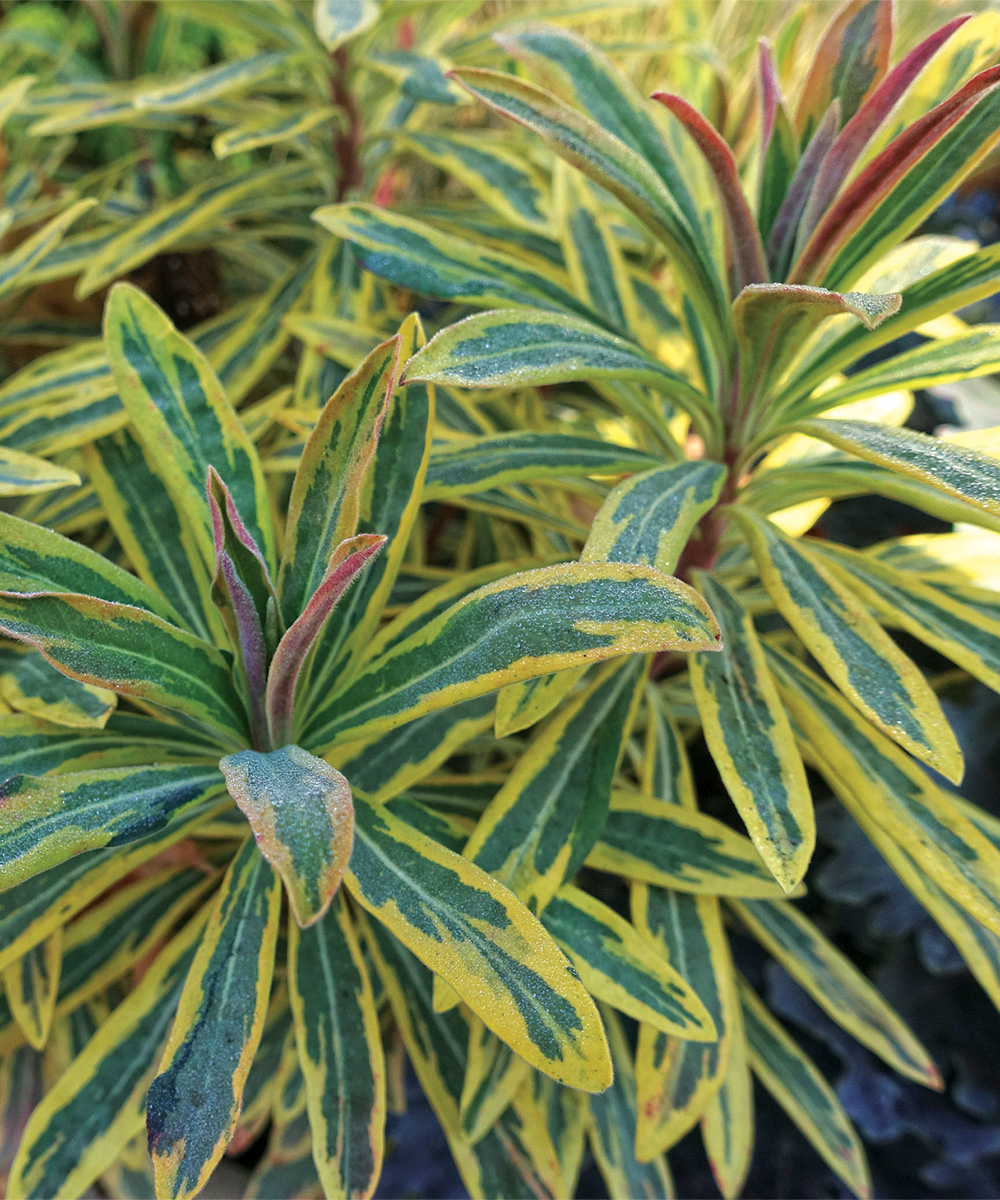 Name: Euphorbia × martinii 'Ascot Rainbow'
Zones: 6 to 9
Size: 16 to 20 inches tall and wide
Conditions: Full sun to partial shade; well-drained soil
A tidy but electric perennial, 'Ascot Rainbow' euphorbia may need a blanket of mulch to get through brutal winters. The emerging foliage in spring is an otherworldly deep pink as it pushes out to join all the other spring players. The foliage, variegated blue-green leaves with a creamy yellow edge, holds strong throughout the season, punctuated by the tender pink tips of each stem. As if the foliage were not commanding enough, the late spring flowering bracts also are variegated with a red center. Cut back the flower stems once new growth begins to flush from the crown in summer, but be careful to avoid the sap, which can cause skin irritation. This pruning will prompt another flush of the variegated foliage until the first hard frost and eventual snow drive it into dormancy. This must-have plant is drought tolerant, heat tolerant, and rabbit and deer resistant.
3. Japanese Plum Yew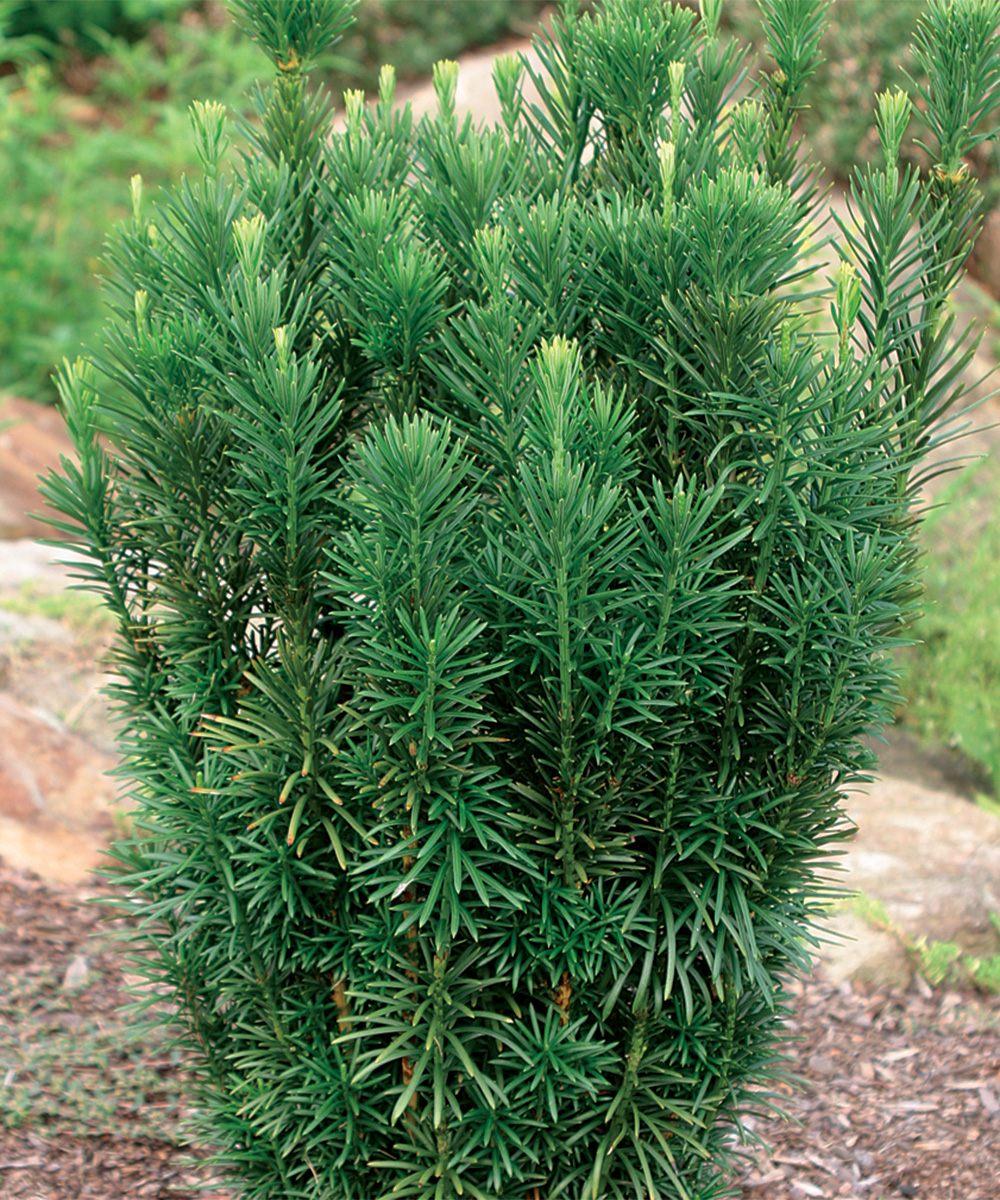 Name: Cephalotaxus harringtonia 'Fastigiata'
Zones: 5 to 9
Size: Up to 10 feet tall and 6 to 8 feet wide
Conditions: Full sun to full shade; well-drained soil
It doesn't get much better than this plant if you are looking for a dwarf evergreen hedge to create garden rooms or to simply hide utility boxes. Slow-growing but worth the wait, this columnar shrub responds well to pruning and is drought tolerant once established. Japanese plum yew may be grown in Zone 5 but must be sited where it is protected from harsh winter winds. New growth is an exciting chartreuse, before the coarse needles fade to a glossy deep green. A single plant makes an excellent focal point with its strong, vase-shaped habit. Always appearing well groomed, pest and disease free, and incredibly shade tolerant, this shrub is a real hero.
4. Dwarf Elkhorn Cedar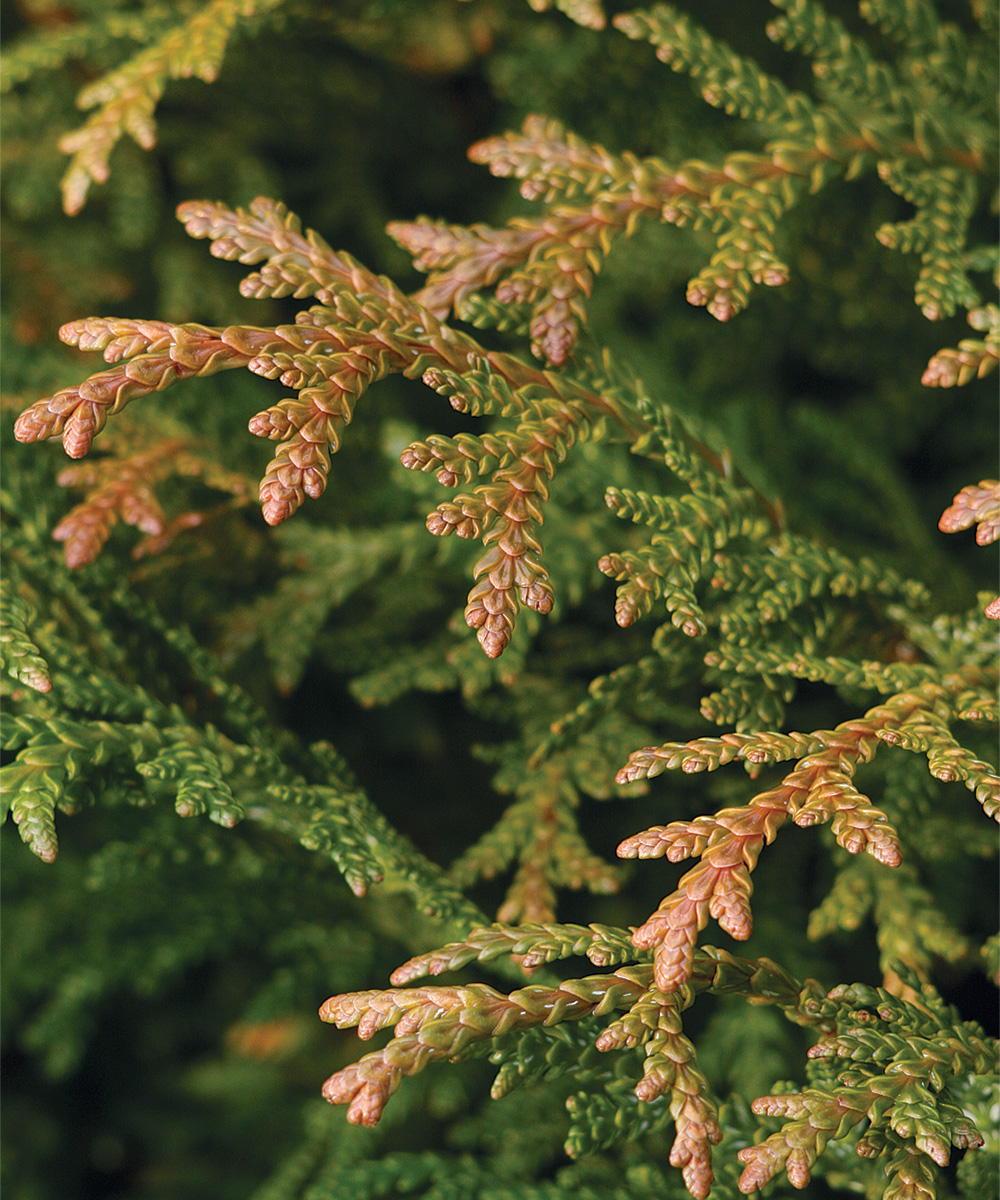 Name: Thujopsis dolabrata 'Nana'
Zones: 5 to 9
Size: 3 feet tall and 4 feet wide
Conditions: Full sun to partial shade; slightly acidic soil
This is a true connoisseur's shrub with a compact, yet open, habit of scaled foliage layered in a perfect mound. Dwarf elkhorn cedar is cute as a button. It can be incorporated easily into a border or used in a foundation planting. The common name refers to the foliage, which resembles antlers. The needles are a pleasant green with white stippling on the underside. Incredibly low maintenance, this evergreen needs no pruning. Slow-growing with a slight orange bronzing in winter (pictured), this shrub should be on the top of your New Plants to Buy list.
---
Emma Seniuk is a horticulturist at Chanticleer, a public garden in Wayne, Pennsylvania.