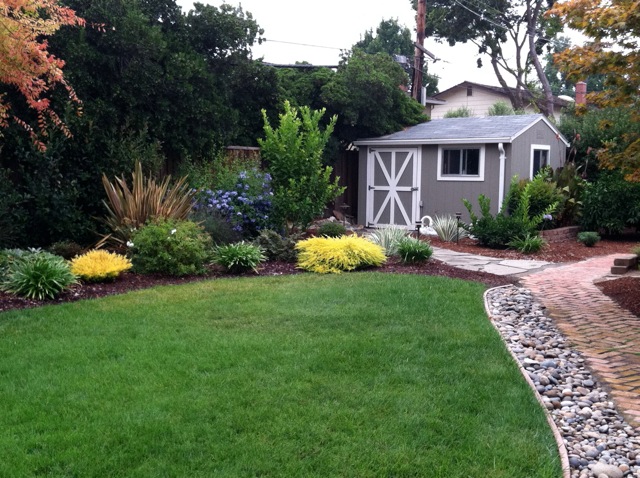 Today's photos are from Marie Stager in San Jose, California. Marie says, "When we first moved into this house in 1992 there were mainly redwood trees, pine trees, birch trees, lawn, a lot of large agapanthus. I didn't know a lot about plants back then, but I did know what I did and didn't like.  It wasn't long before I realized that gardening really was my passion, so I began taking classes and soon after started a landscape design business (that was 10 years ago).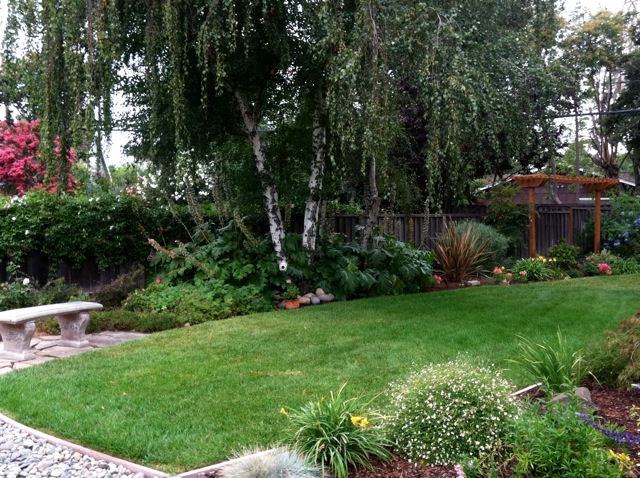 "Our backyard has basically been my playground.  My goal has been to create a beautiful landscape that is also drought tolerant and low maintenance (isn't that what everyone strives for?). It's finally there. Other than some weed-pulling and deadheading, it's pretty easy to maintain.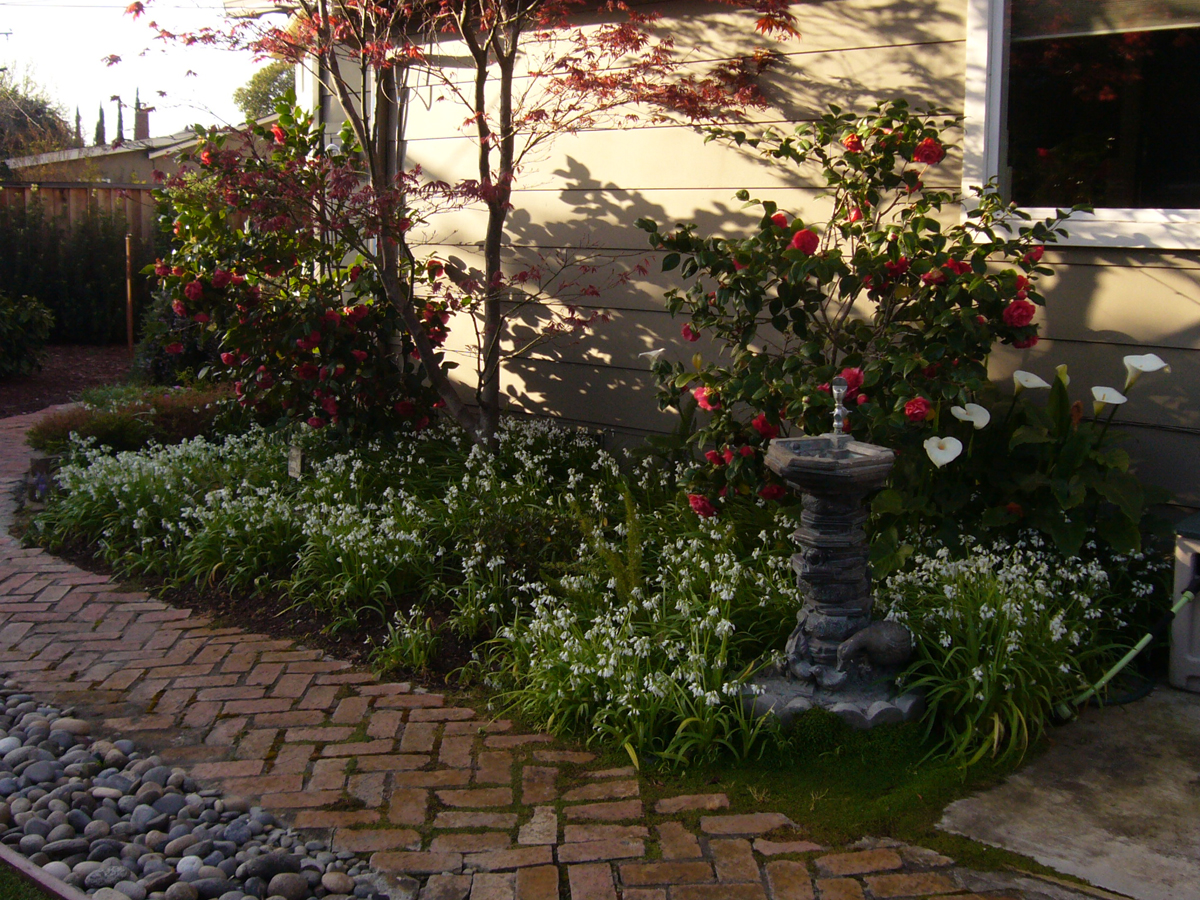 "We're in California so growing citrus is a must, and we would LOVE to add other fruit trees to the yard, but it's very difficult to keep the squirrels at bay. One side yard is devoted to vegetables and herbs, and a beautiful lilac bush that has grown from a small cutting which originated from a plant my grandmother had many years ago.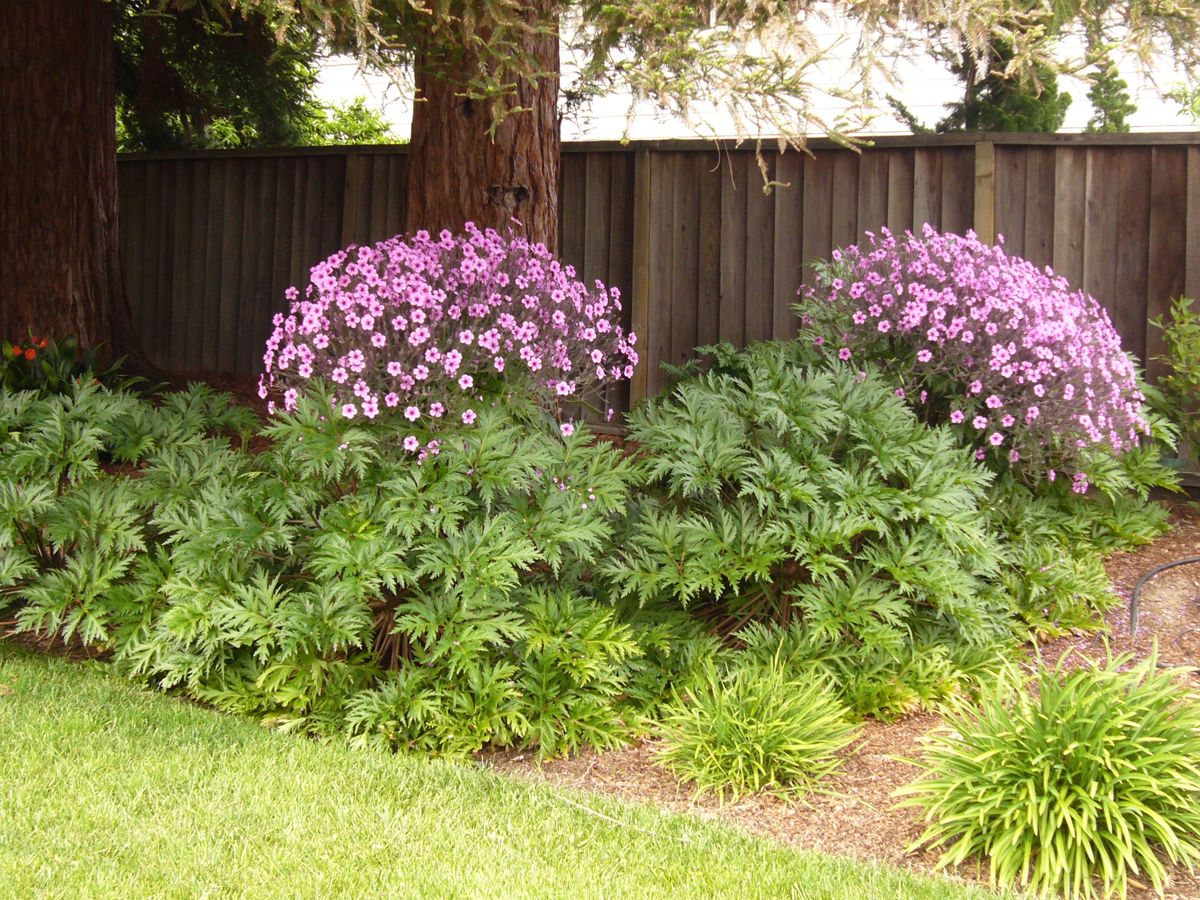 "We used to think we needed to plant something tall to hide our garden shed, until I realized that painting it the same color as the house and adding a path would actually make it a more inviting area – we're very happy with how it turned out. The flagstone used for the path was leftover from our front yard project.  Future plans for the yard include reducing the lawn (to conserve water) and adding outdoor kitchen and firepit areas. We love entertaining and those elements would certainly add to the enjoyment."
Wow, great job, Marie! Thanks for sharing it with us! **check out the captions for more info**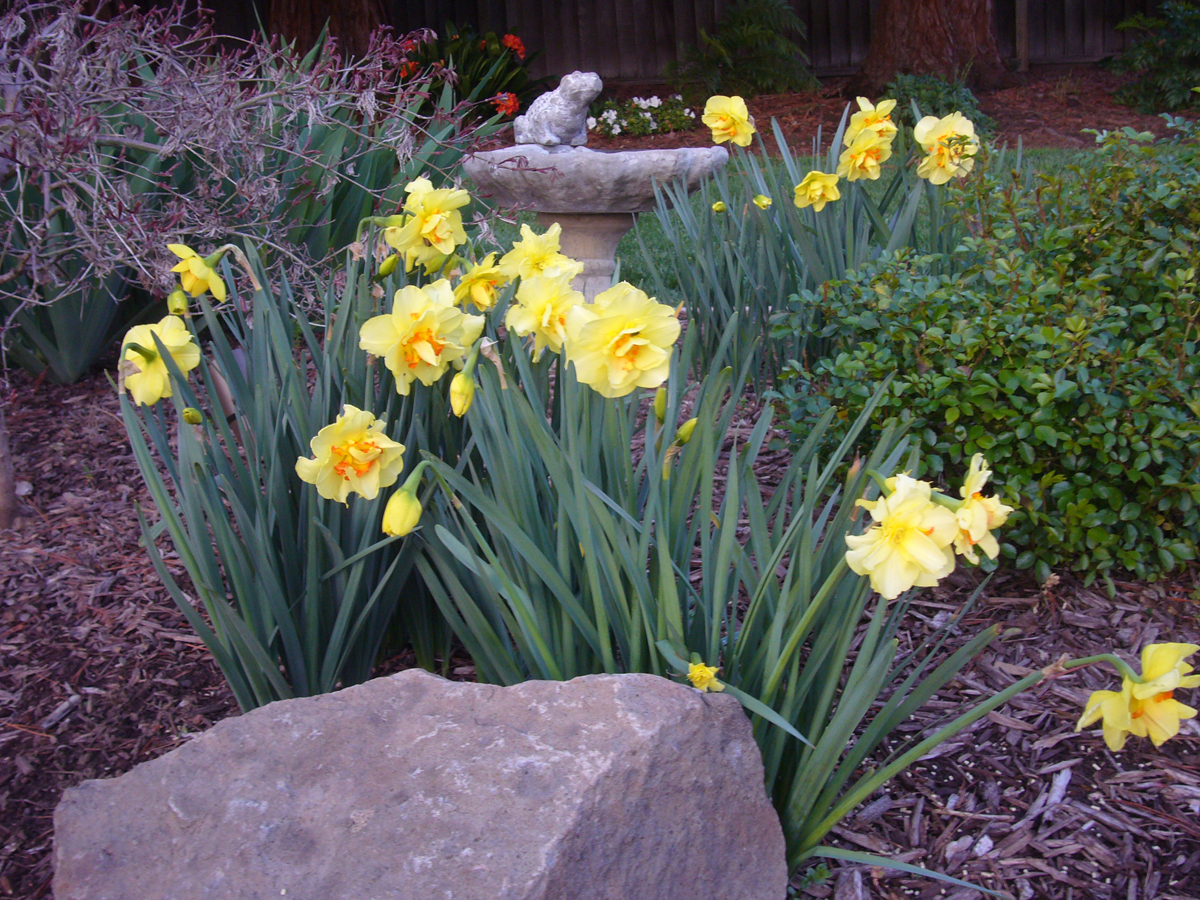 Want us to feature YOUR garden in the Garden Photo of the Day? CLICK HERE!
Want to see every post ever published? CLICK HERE!

**Check out the GPOD Pinterest page, where you can browse all the posts in categories…fun! CLICK HERE!**