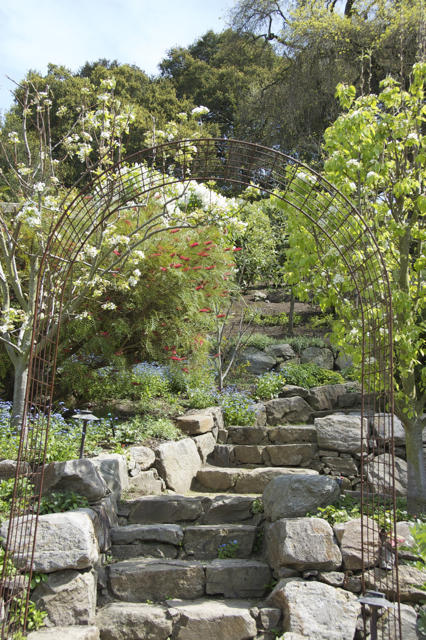 Today's photos are from Stefani Bittner in Lafayette, California. I met Stefani when I was in California a few weeks ago, and we had a great talk about her veggie garden. I begged for photos. And here they are! Stephani says, "My house and garden are nestled on a hillside surrounded by 100+year-old California oak trees (I do a lot of shade gardening!). There are edibles planted throughout the landscape and in a dedicated kitchen garden. I grow food year round that feeds me and my two girls, ten chickens (I know – crazy!), and lots of friends and family.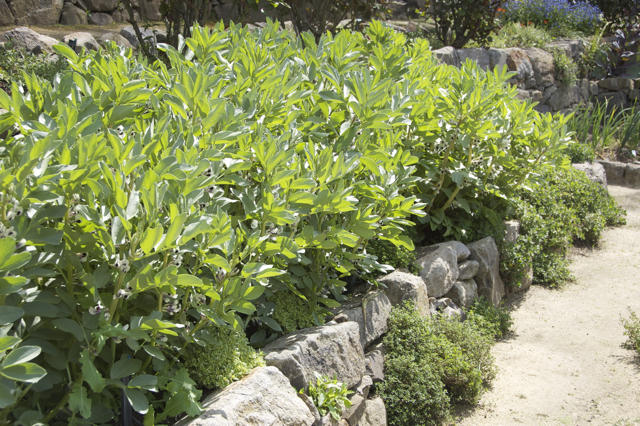 "Right now we are eating a lot of braised greens, salad greens, arugula, peas (snap, 'Golden Snow', and purple-podded), chicories (my Mom brought back amazing seeds from Italy last summer and I planted 9 different varieties this past fall), bok choi, beets, purple-sprouting broccoli, mustard greens, spring onions, and herbs for tea, cooking, etc. The favas were planted as a cover crop but I love them so much I'll probably let at least half of them produce beans.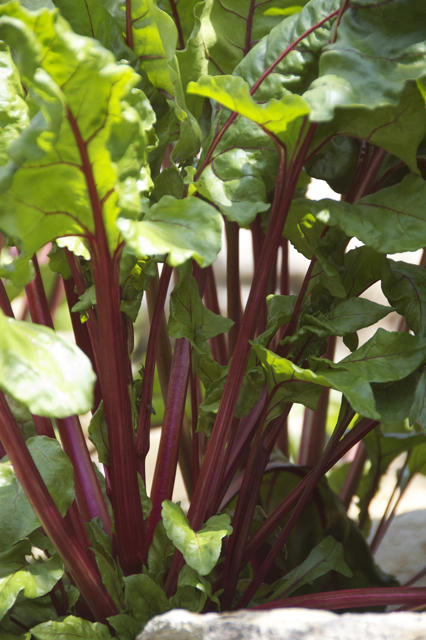 "This year I am trying a new variety (to me) that has a black bean. The kitchen garden has herbs growing in the beds and spilling over the walls that I allow to flower to support our local pollinators/beneficial insects. The garden has fruit trees and flowers (yarrow, roses, California fuchsia, sun camellias, lilacs…) in the surrounding beds.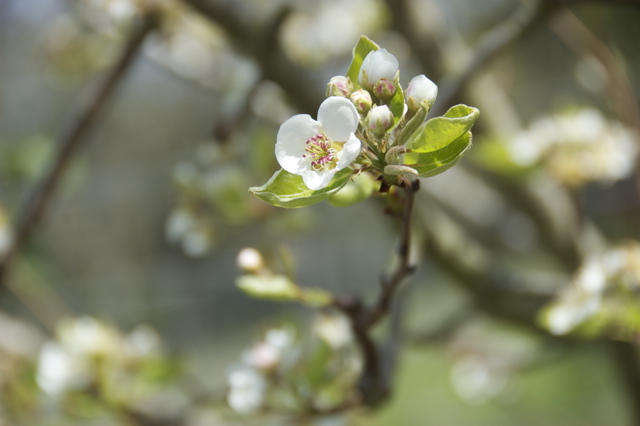 "The fruit trees include meyer lemon, variegated lemon, finger lime, sour oranges (used for marmalade and growing as an edible hedge), apricot, pomegranate, 2 pears (domestic), 2 apples, 3 figs, 2 persimmons.  Plus I'm growing rhubarb, blueberries, strawberries, raspberries, currants, and I just added a pineapple quince and a white pomegranate this year.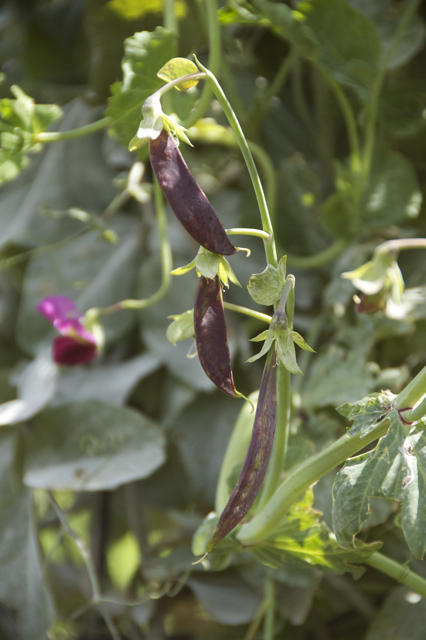 "There is also a garden bed dedicated to garlic (heirloom varieties that we get from Paul Wallace at the Seed Bank) and we grew potatoes in a grow bag for the first time this year (there are photos of the results on our blog). I am determined to get the potatoes out of the larger planting beds!"
Oh my gosh, Stefani. I'm exhausted just reading this! You are amazingly ambitious! I am not worthy…  **Hey–Stefani has a website! She does this stuff professionally, you know… Check it out here!**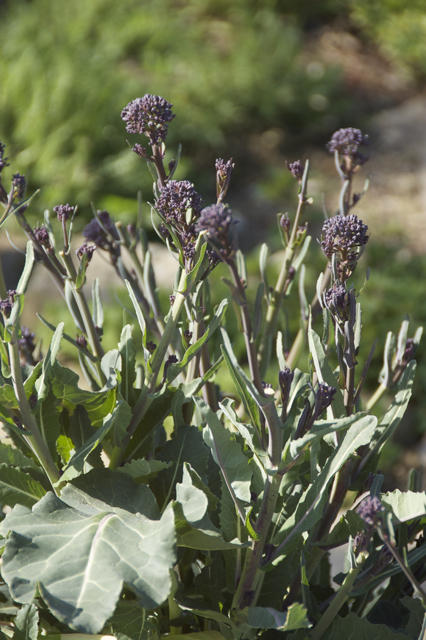 Anybody else want to share what new and exciting edibles you're trying this year in your gardens? Anything you tried last year that was especially successful, and that the rest of us should try? Tell us!
Oh, and it occurs to me that some of you might not know of FG's sister site, www.VegetableGardener.com. It's full of great info for home veggie and fruit growers, and even has recipes! And blogs! Go on over and check it out. It is, after all, that time of year…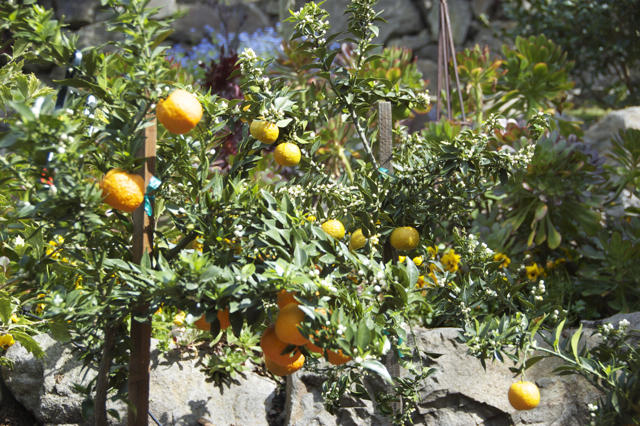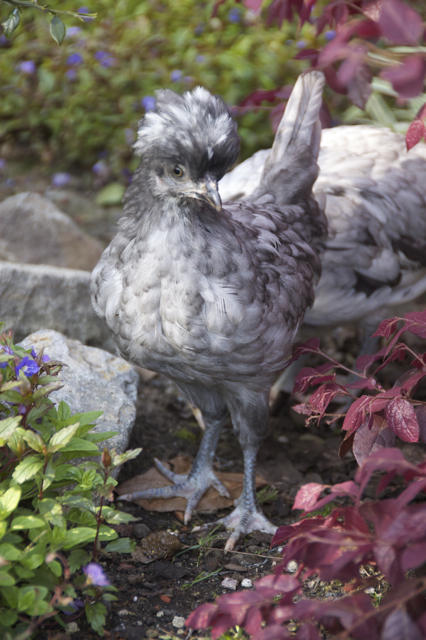 Want us to feature YOUR garden in the Garden Photo of the Day? CLICK HERE!
Want to see every post ever published? CLICK HERE!

**Check out the GPOD Pinterest page, where you can browse all the post in categories…fun! CLICK HERE!**