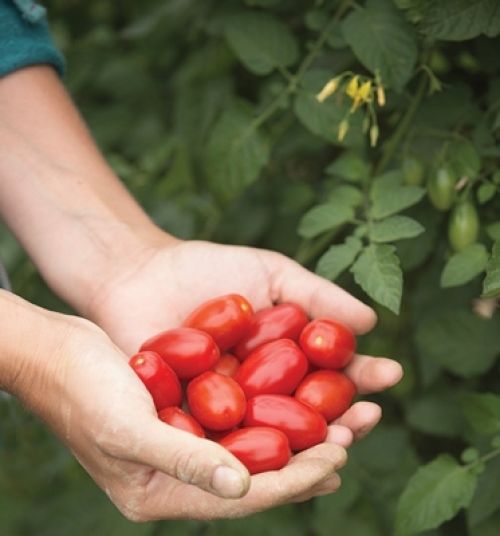 Is there a sure thing when it comes to planting a vegetable garden? The answer is yes, when it comes to planting the winners from All-America Selections (AAS). This self-described "85-year-young non-profit plant trialing organization" asks professional, independent volunteer judges to rate the best new plants they grow in comparison tests each year.
I recently listed three of the winners in my garden last year, but that's just one judge's opinion. These judges grow in trial plots in different parts of the country, under different conditions.
With the "AAS Winner" label on new vegetables and flowers, gardeners can have confidence their gardening efforts will be rewarded. The nine edible winners announced by AAS at the end of last year should be available for planting this season. Look for the winners in seed catalogs, at online retailers or at your favorite garden center.
This list includes a few of the reasons why judges highly rated each of these new varieties:
'American Dream' sweet corn is a winner because of its good germination and sweet, tender kernels; matures 77 days from seed.
'Asian Delight' Pak Choi is a mini Chinese cabbage that surprised judges because it doesn't bolt, which means bigger yields over the season.
'Red Ember' cayenne pepper will be a great addition to short-season gardens because it matures earlier than other cayenne peppers; spicy and tasty.
'Roulette' habanero pepper is the perfect pepper for those who like the citrusy taste of habanero peppers, but shy away from the heat. Roulette has no heat, but the prolific peppers have all the flavor.
'Mexican Sunset' Hungarian pepper is a colorful pepper that can also be used as an ornamental. Peppers change colors as they mature, and they can be eaten at any time.
'Red Chef's Choice' tomato is the newest addition to the Chef's Choice line. This red beefsteak tomato offers good disease resistance along with its eight-ounce fruits.
'Valentine' tomato is a sweet, grape tomato that matures in only 55 days.
'Onyx Red' ornamental pepper will be a favorite in containers, beds, borders or wherever gardeners want to add black foliage highlighted by shiny red fruits.
'Red Racer' cocktail tomato is larger in size than a cherry tomato, but the judges say these fruits have a big taste. They mature early, too.
AAS has a long history of selecting great plants for gardeners. The complete list  of all the edible and flower winners, starting in 1932 is available on the AAS website.