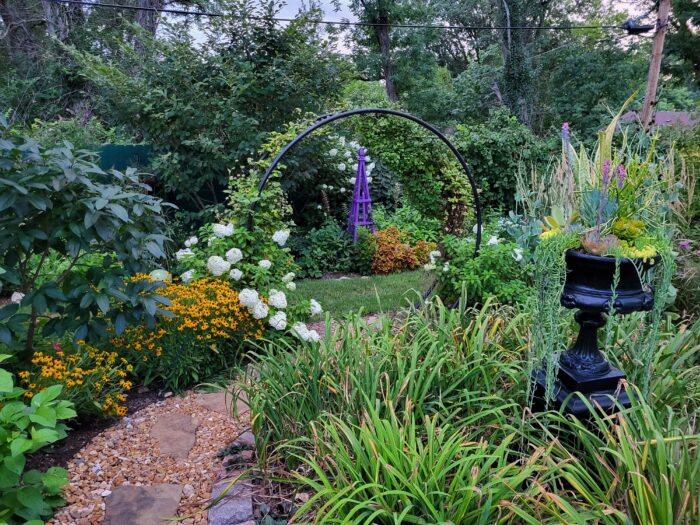 Today we're visiting Philip Mueller's beautiful garden in a suburb of St. Louis.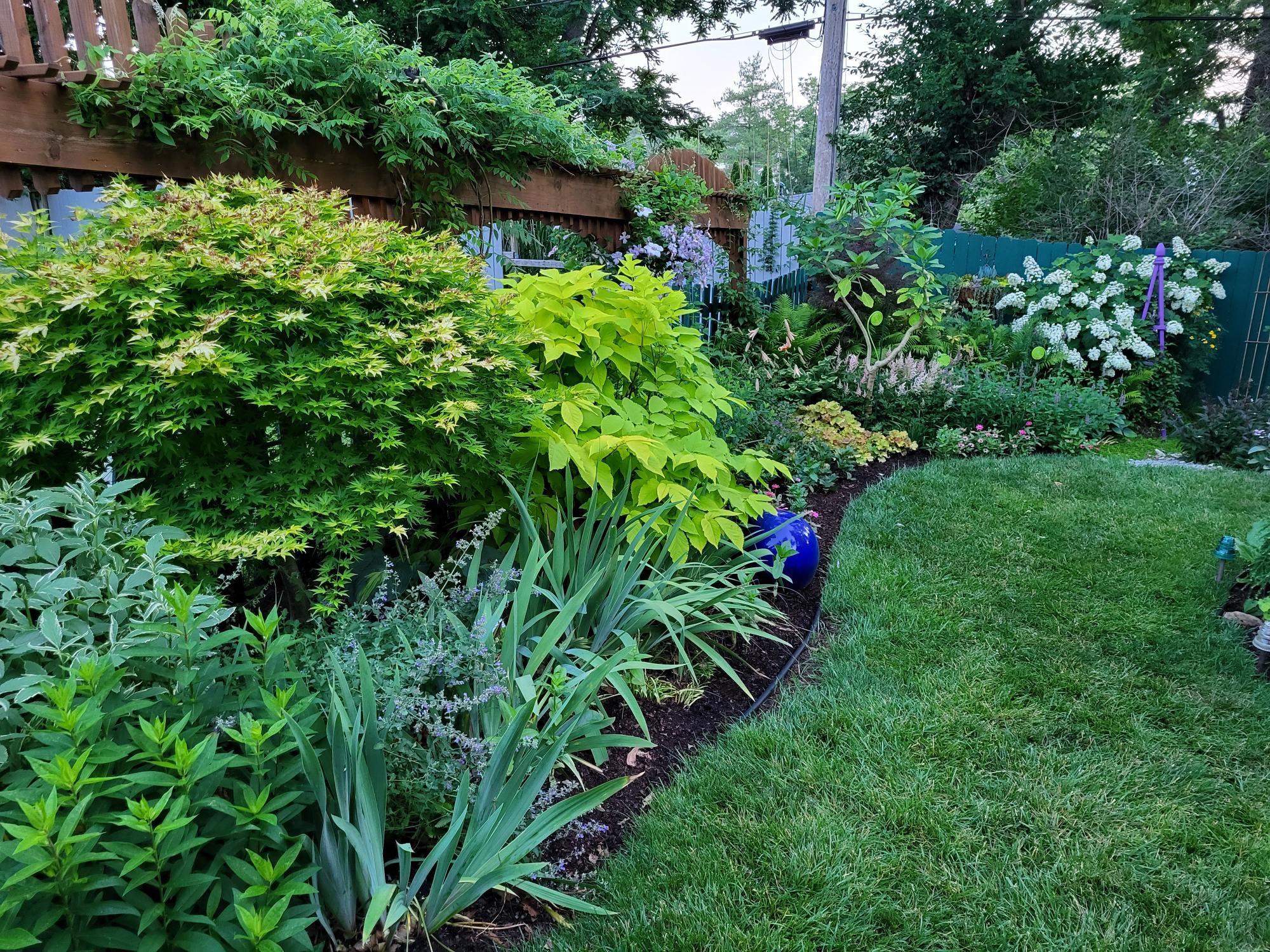 The lush borders are packed with plants. In the foreground here, a Japanese maple (Acer palmatum, Zones 5–9) and the gold-leaved 'Sun King' aralia (Aralia 'Sun King', Zones 4–8) bring great texture and color just from foliage.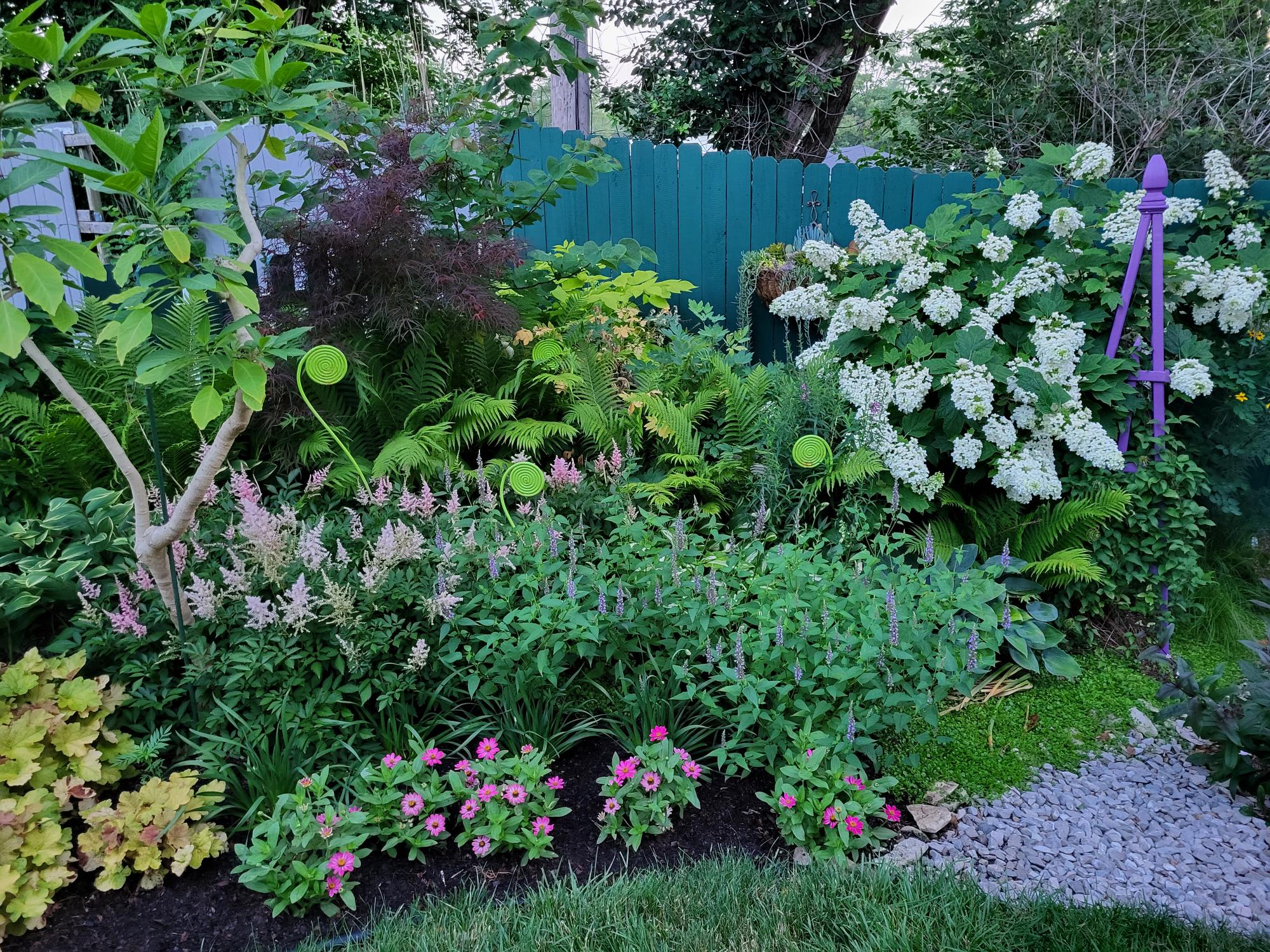 There are layers of beauty here, starting with zinnias in the front (Zinnia × marylandica, annual), working through perennials, and being backed up by big shrubs, like this oakleaf hydrangea (Hydrangea quercifolia, Zones 5–9) loaded down with flowers.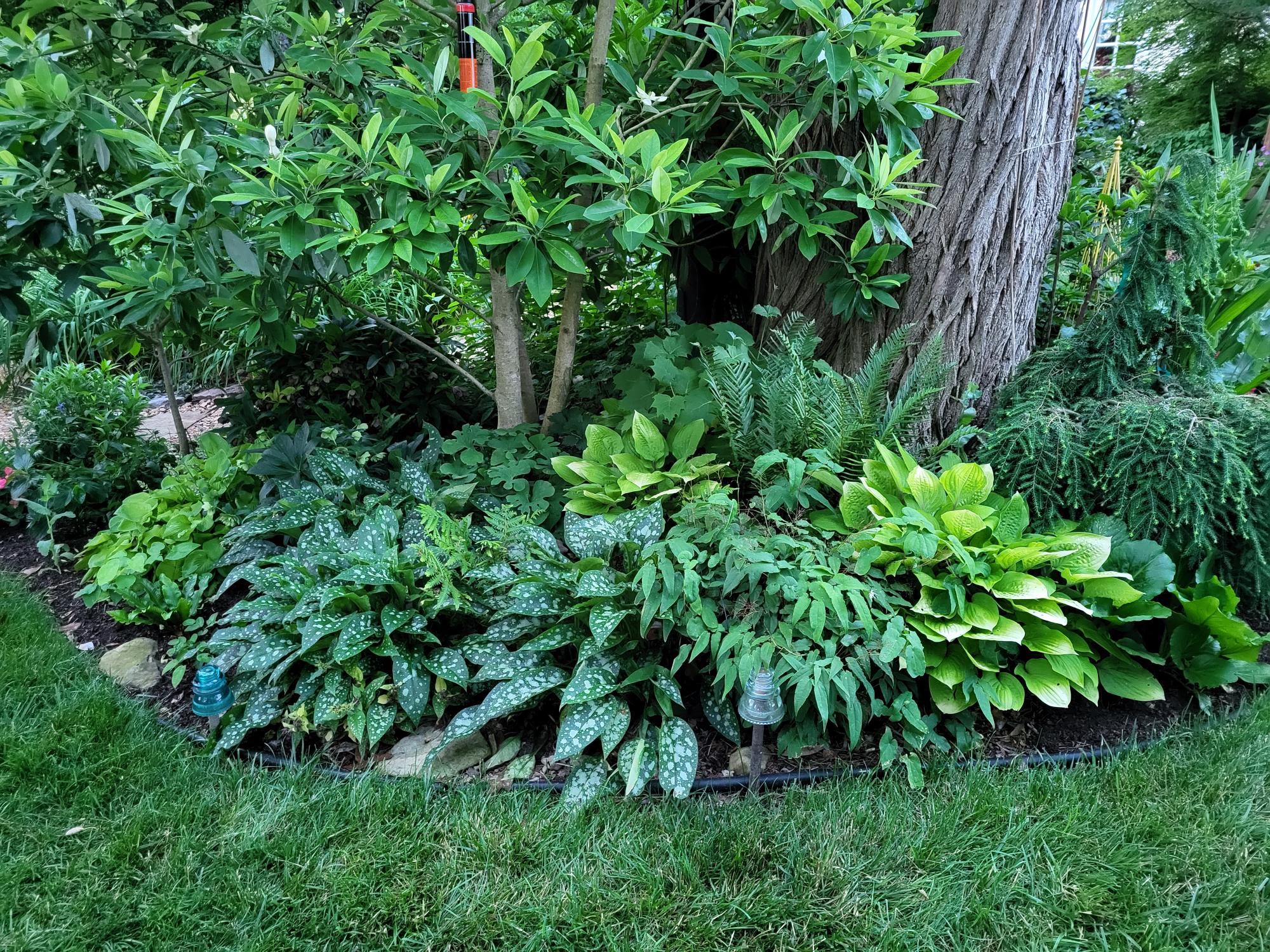 A mix of shade-loving perennials grow together, giving a dense, ground-covering tapestry of foliage in different sizes, colors, and textures. Planting perennials close together like this gives a great full look to the garden and also gives little space for weeds to grow. These are growing under a sweet bay magnolia (Magnolia virginiana, Zones 5–9) which has at least a couple flowers open. Sweet bay magnolias don't have the most showy flower display, but their fragrance is incredible, with just a few blooms filling the whole garden.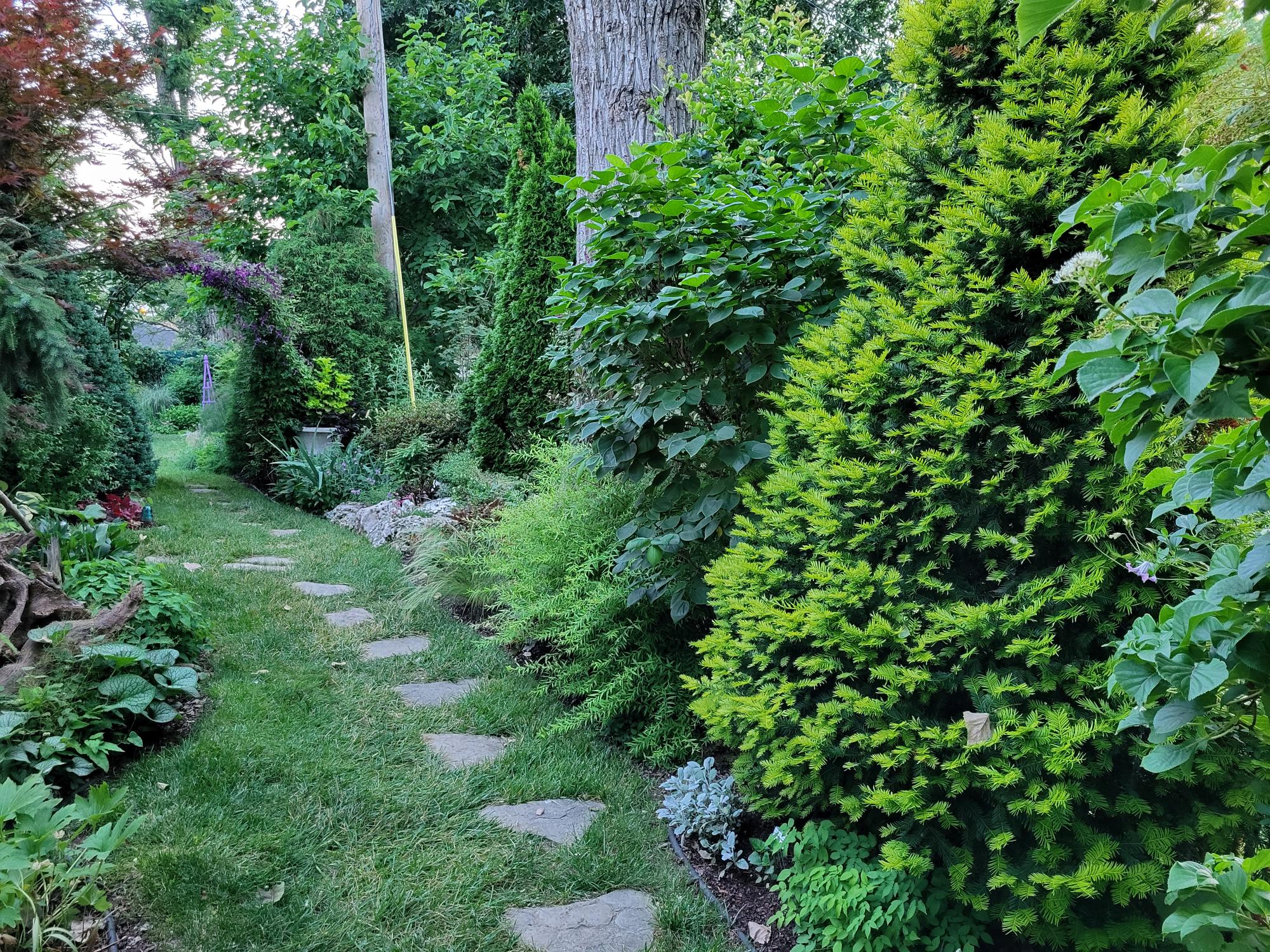 A grassy path set with stepping-stones leads through the garden.
Spigelia (Spigelia marilandica, Zones 5–9), a beautiful perennial for shade, is native to the southeastern United States and has these incredible red-and-yellow blooms in summer. Here the yellow in the flowers is picked up by the ground cover of golden creeping Jenny (Lysimachia nummularia 'Aurea', Zones 3–9).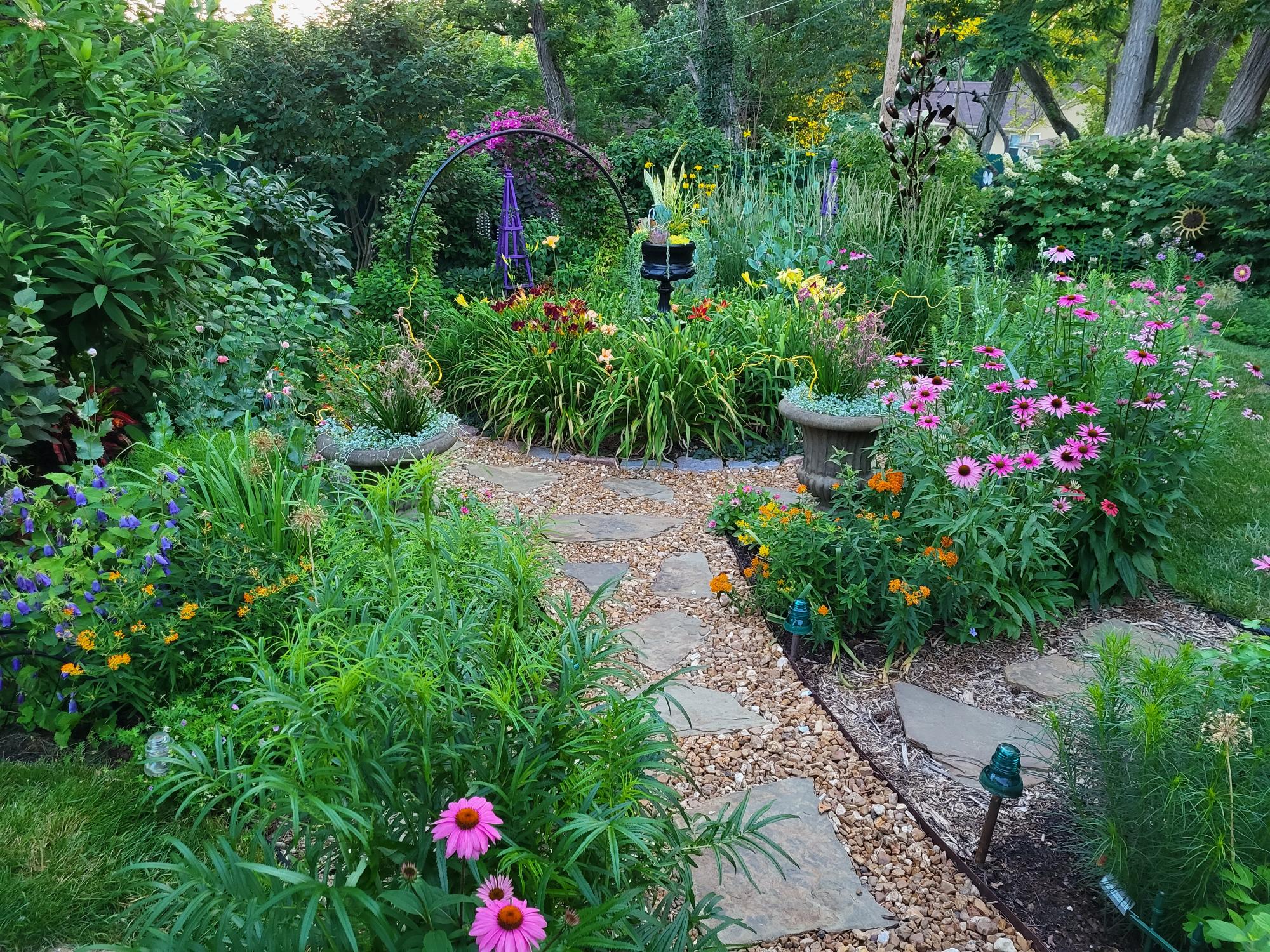 I love how the path draws the eye into the garden, and then the archway and purple trellis beyond hint at more beauty to explore.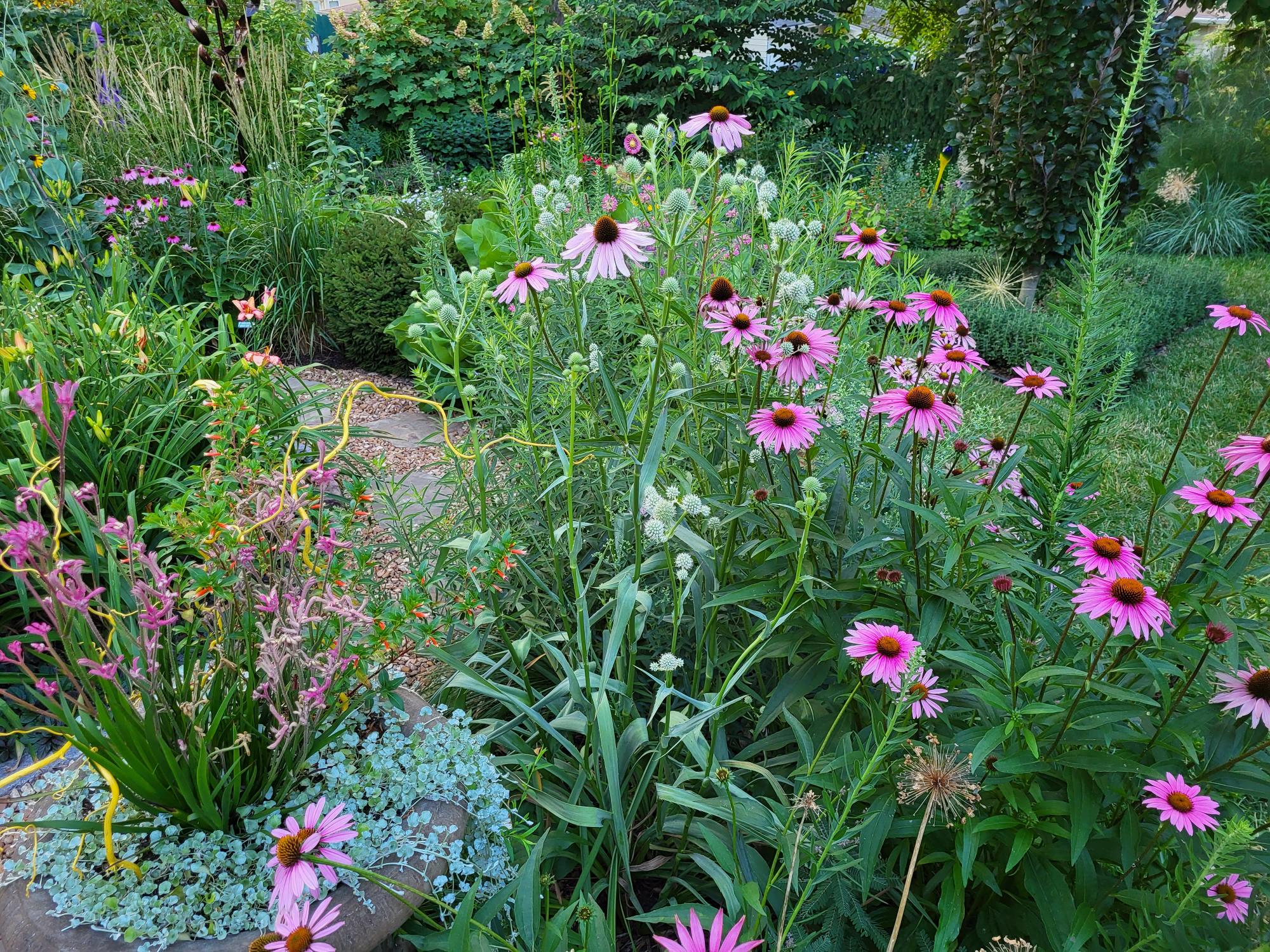 Potted kangaroo paw (Anigozanthos hybrid, Zones 10–11) with its pink flowers (left) echoes the color of the purple coneflowers (Echinacea purpurea, Zones 4–8) perfectly.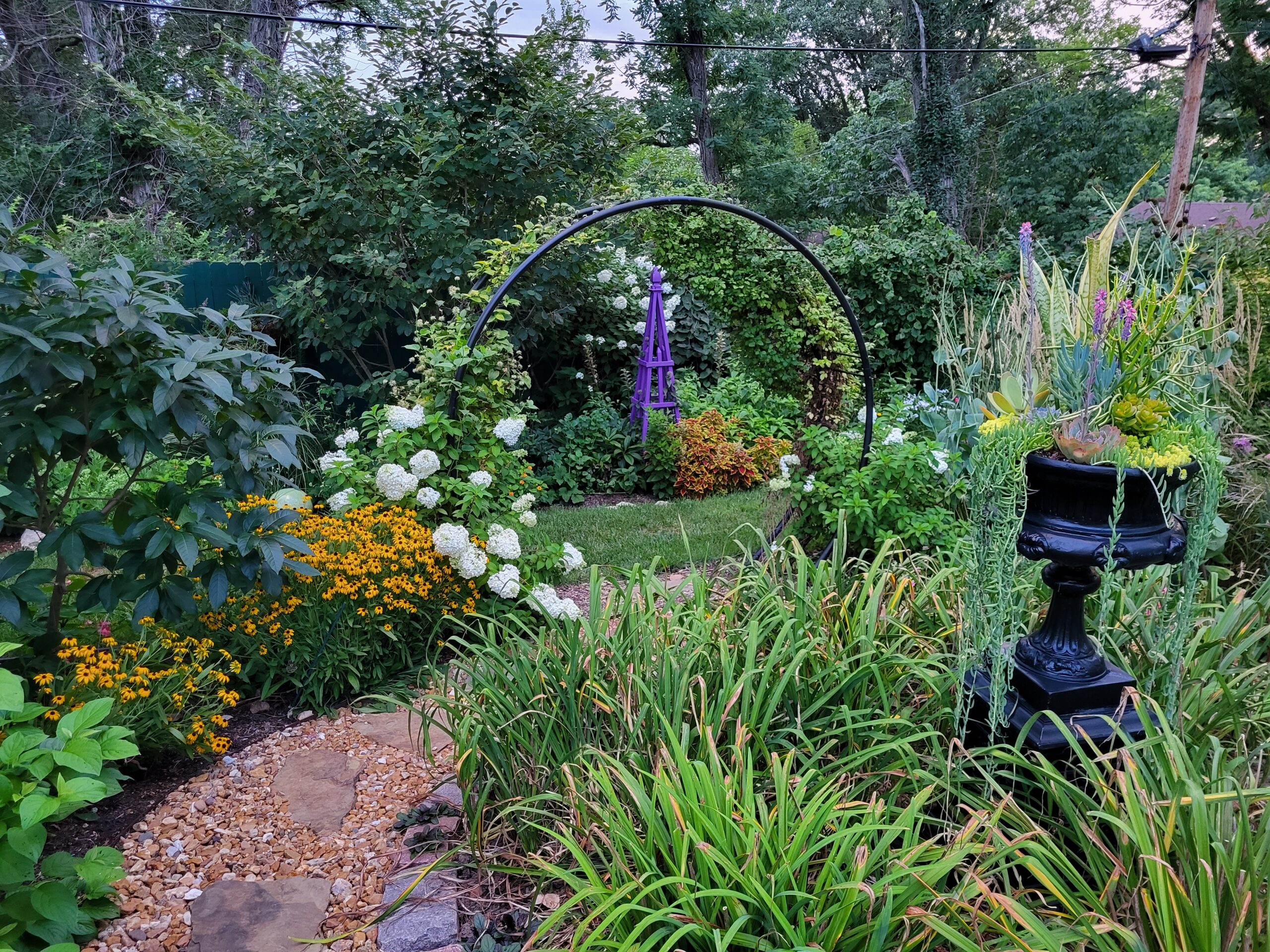 The round archway forms a perfect frame, with the garden beyond it a beautifully composed picture.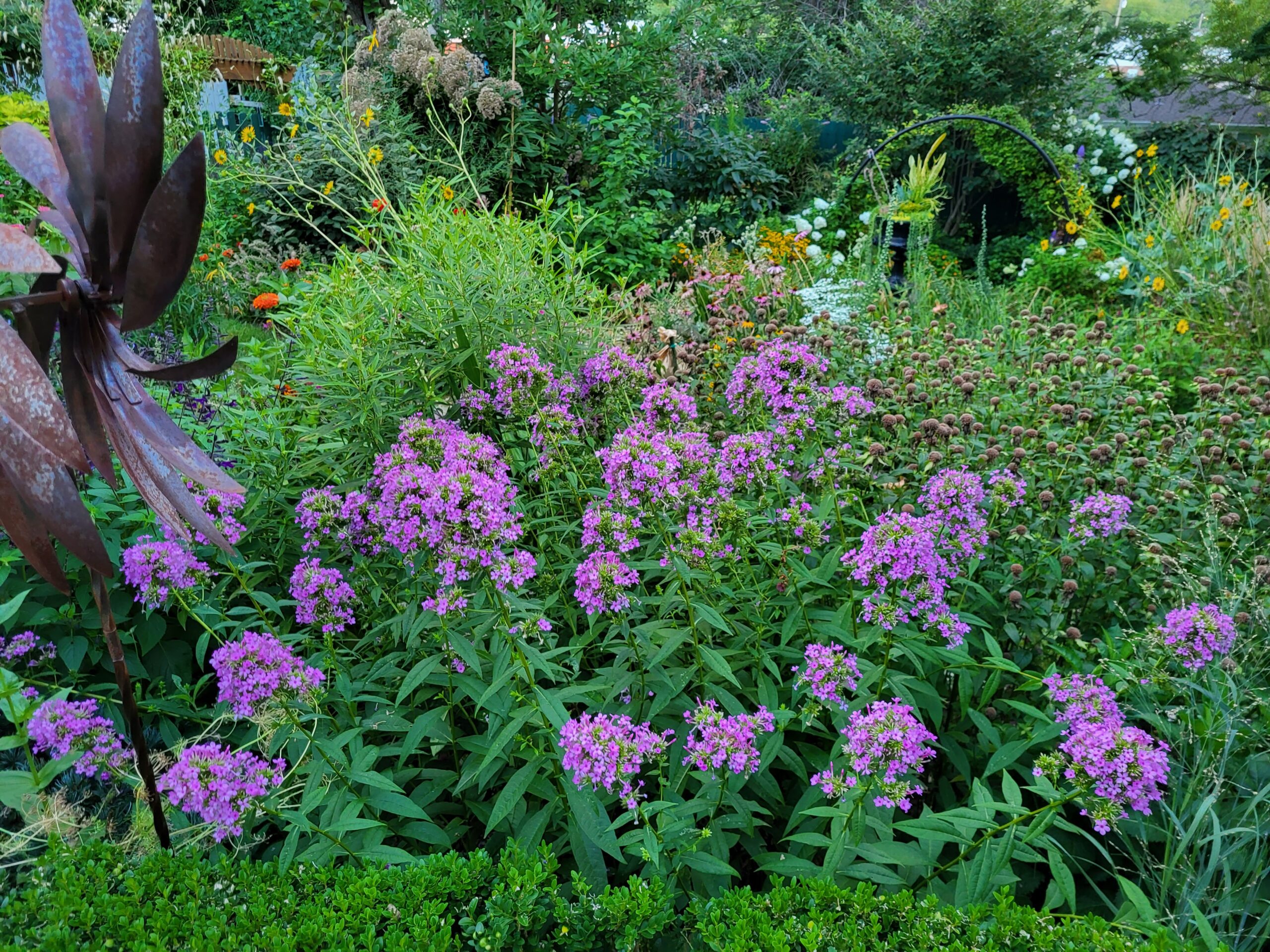 Garden phlox (Phlox paniculata, Zones 4–8) is a great native perennial with beautiful flowers that many pollinators love.
Have a garden you'd like to share?
Have photos to share? We'd love to see your garden, a particular collection of plants you love, or a wonderful garden you had the chance to visit!
To submit, send 5-10 photos to [email protected] along with some information about the plants in the pictures and where you took the photos. We'd love to hear where you are located, how long you've been gardening, successes you are proud of, failures you learned from, hopes for the future, favorite plants, or funny stories from your garden.
Have a mobile phone? Tag your photos on Facebook, Instagram or Twitter with #FineGardening!
Do you receive the GPOD by email yet? Sign up here.