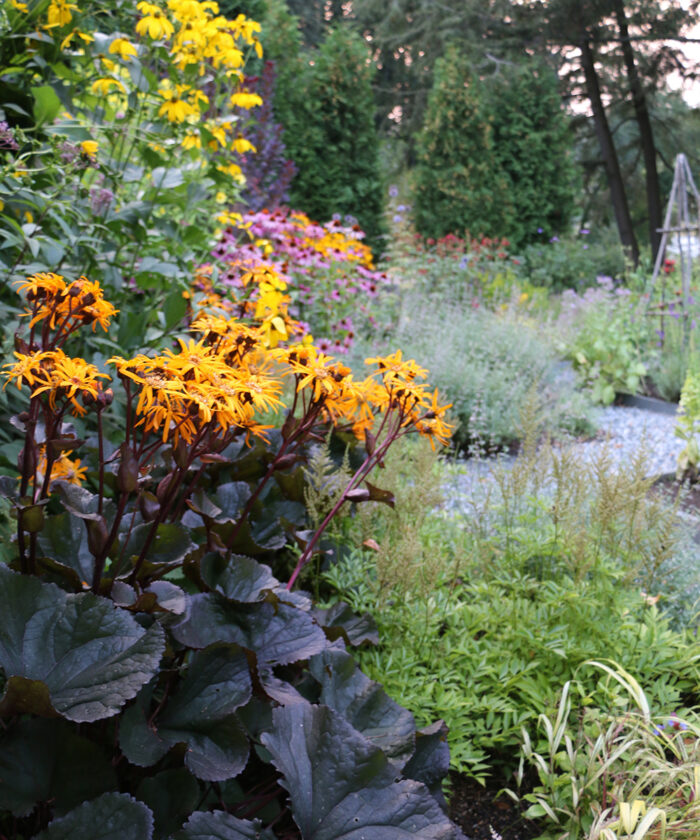 It shouldn't be a surprise that many of our perennial borders in the Northeast become less exciting in late summer and fall; after all, most of us only buy perennials in spring, and often when they are in bud or in bloom. This can leave color gaps that can start showing up in August and last throughout autumn.
Moving beyond fall annuals
Many of us are more likely to resort to temporary fixes to fill these gaps in the garden, as nurseries and farm stands start offering tempting and colorful hybrid garden mums (Chrysanthemum spp. and cvs., Zones 5–9), which are not truly hardy or perennial for most of us in the Northeast. We are also tempted by many other lovely, yet also temporary, annual plants such as ornamental peppers (Capsicum annuum and cvs., Zones 9–11), ornamental grasses like millet (Pennisetum glaucum and cvs., annual), and even cold-hardy annuals like pansies. All of these are great for refreshing container displays and complementing bales of hay and pumpkins, but are not as effective as long-lived additions to our perennial borders.
Luckily, there are many hardy perennials that are just coming into their own in autumn. These plants provide fresh color at a time when the garden really needs a boost.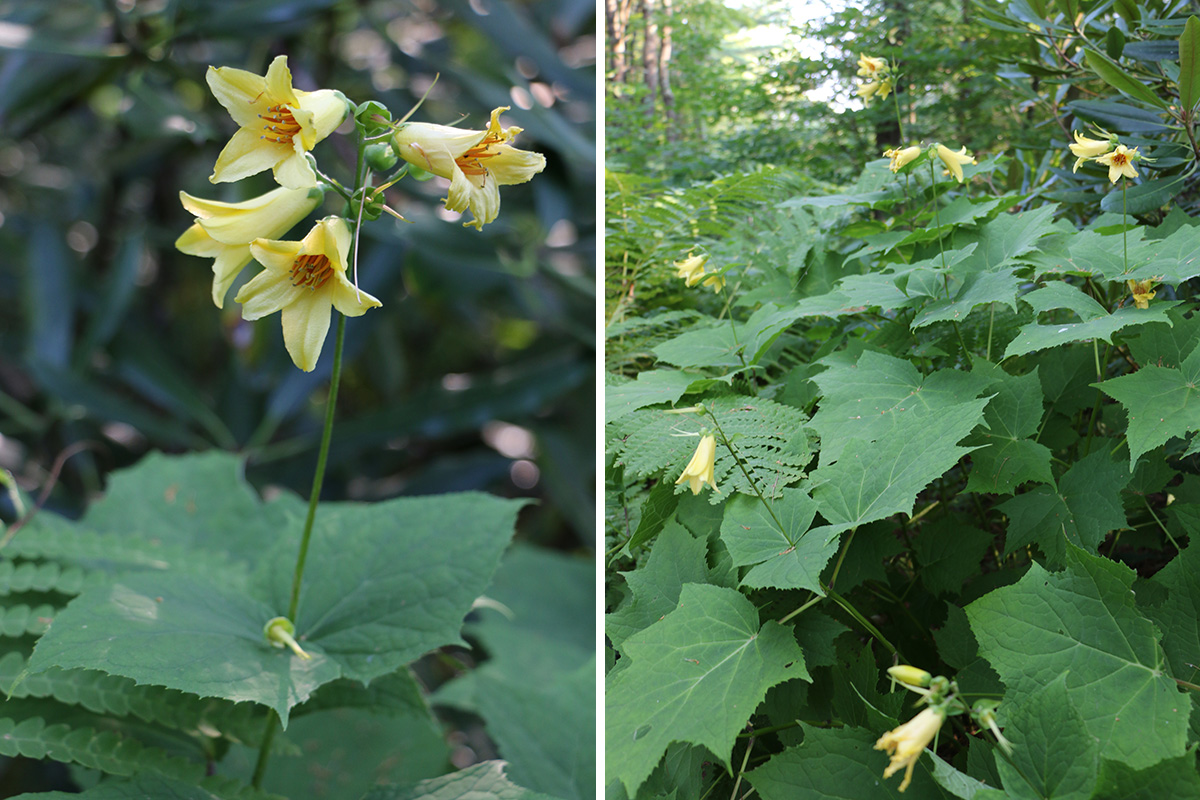 Yellow wax bells
Kirengeshoma koreana, Zones 5–8
Kirengeshoma palmata, Zones 5–8
These two plants are still uncommon in most gardens. Perhaps it's because they are usually sold at well-stocked nurseries in spring, when they're not blooming. Both species are excellent garden plants and reach 4 feet tall. These long-lived plants create a clump that dies back, not unlike a hydrangea (Hydrangea spp. and cvs., Zones 3–9). They have maple-like leaves and yellow, lily-shaped, waxy flowers that bloom in fall. The only visible difference between the two is that Kirengeshoma palmata has flowers that hang like tassels, while Kirengeshoma koreana has more erect yet smaller blooms on slightly taller stems. Both species are best planted in spring so that they have enough time to establish by winter. They require average moisture during spring and fall but more moisture in hot summers to grow well and enjoy bright shade (like that provided by the shadow of a house).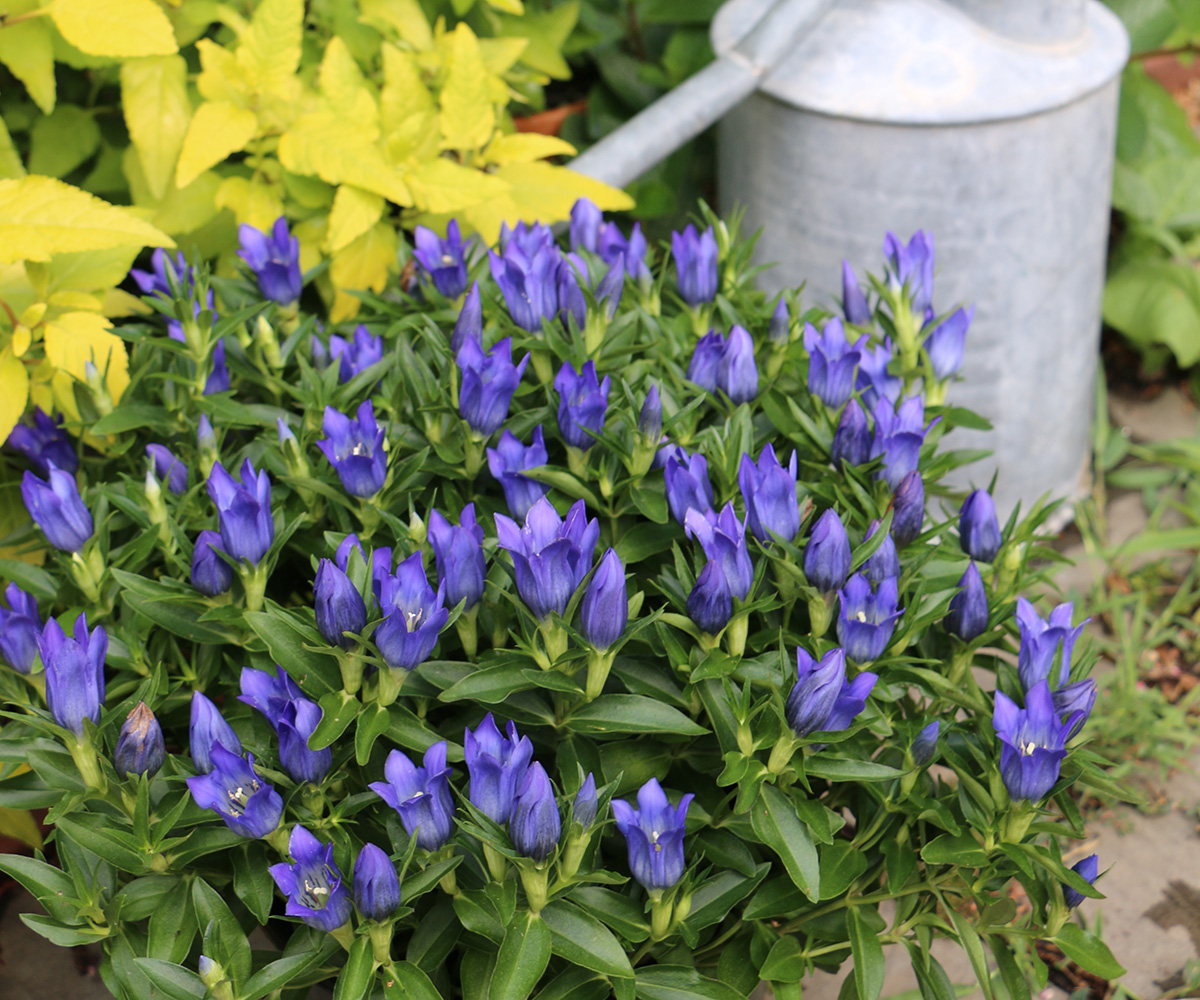 'True Blue' gentian
Gentiana 'True Blue', Zones 4–7
Experienced gardeners swoon over any gentian, but most of these plants are challenging to grow, often requiring special treatment and specific siting such as in a rock garden or a woodland setting. That all changed when the hybrid 'True Blue' came along. Not only does this violet beauty bloom like crazy, with flowers all along its stems, but the show just keeps getting better with each passing year.
'True Blue' is widely available at many garden centers. It grows best in sunny locations with six or more hours of sun. Hardy to Zone 4, it might even work in protected areas of Zone 3. While 'True Blue' gentian may look dense and small in a nursery pot, expect it to grow 2 feet tall the next year after planting. Many growers treat plants with plant growth regulators (PGRs), which keep potted plants shorter. PGRs do no harm to the plant, but their effects wear off with time. Plant this gentian where it can lean upon other plants, as it will naturally want to flop a bit when in heavy bloom. 'True Blue' prefers full sun to partial shade with well-drained soil.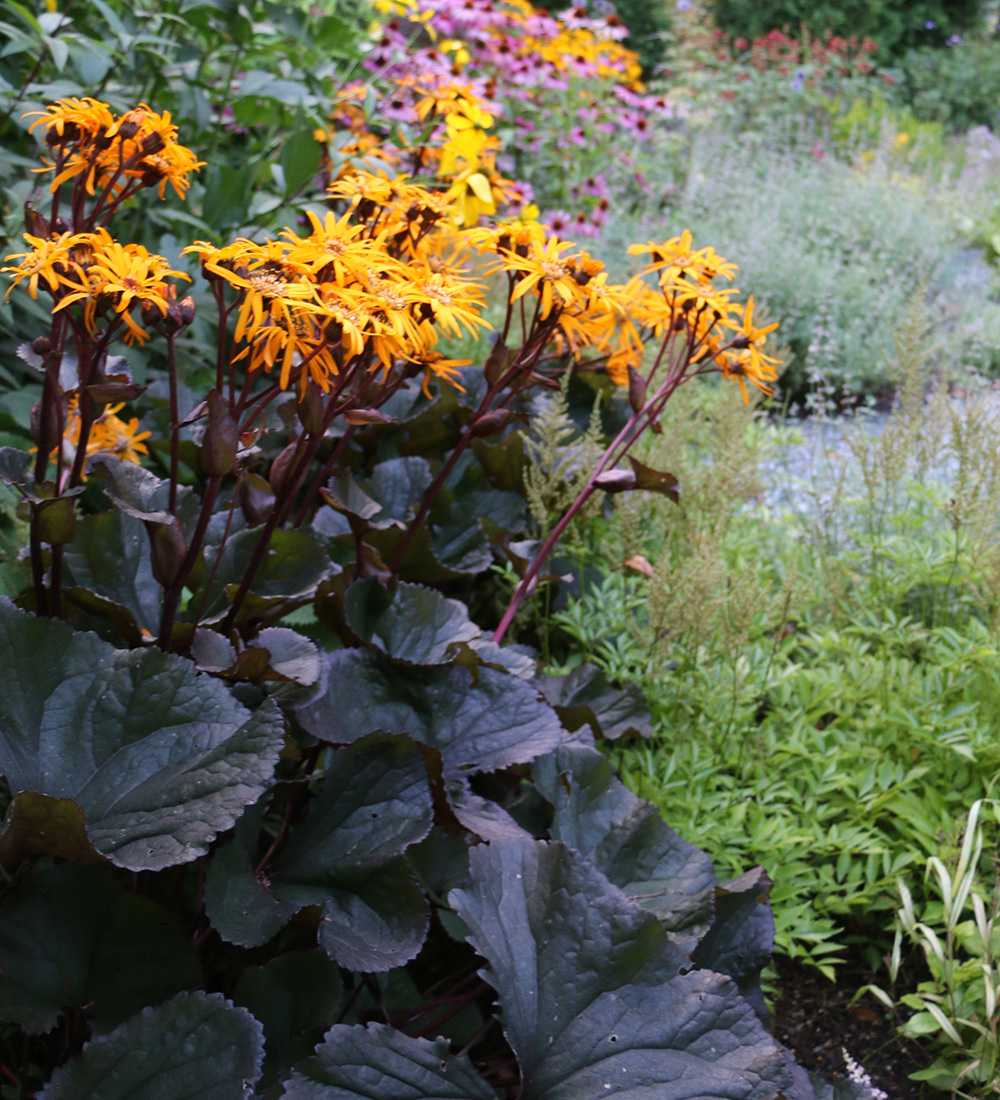 Leopard plant
Ligularia dentata and cvs., Zones 3–9
One of the finest late summer and fall performances comes from leopard plant. This is another plant that is better added to your garden in spring or summer so that it can get established. Don't be fooled by potted selections at the nursery that look unexciting in spring with only three or four bold leaves. While these plants are slow to establish and take three years to fully look their best and to bloom well, it's well worth the wait.
Today there are many named selections of leopard plant to choose from, and while it seems that the darker-leaved forms sell out the quickest, any cultivar is worth adding to your garden. All enjoy partial shade and lots of moisture, and while a soggy spot like the edge of a pond is best in order to get the absolute largest leaves, all will grow just fine in an average perennial border. Just water the plants more on the hottest days of summer.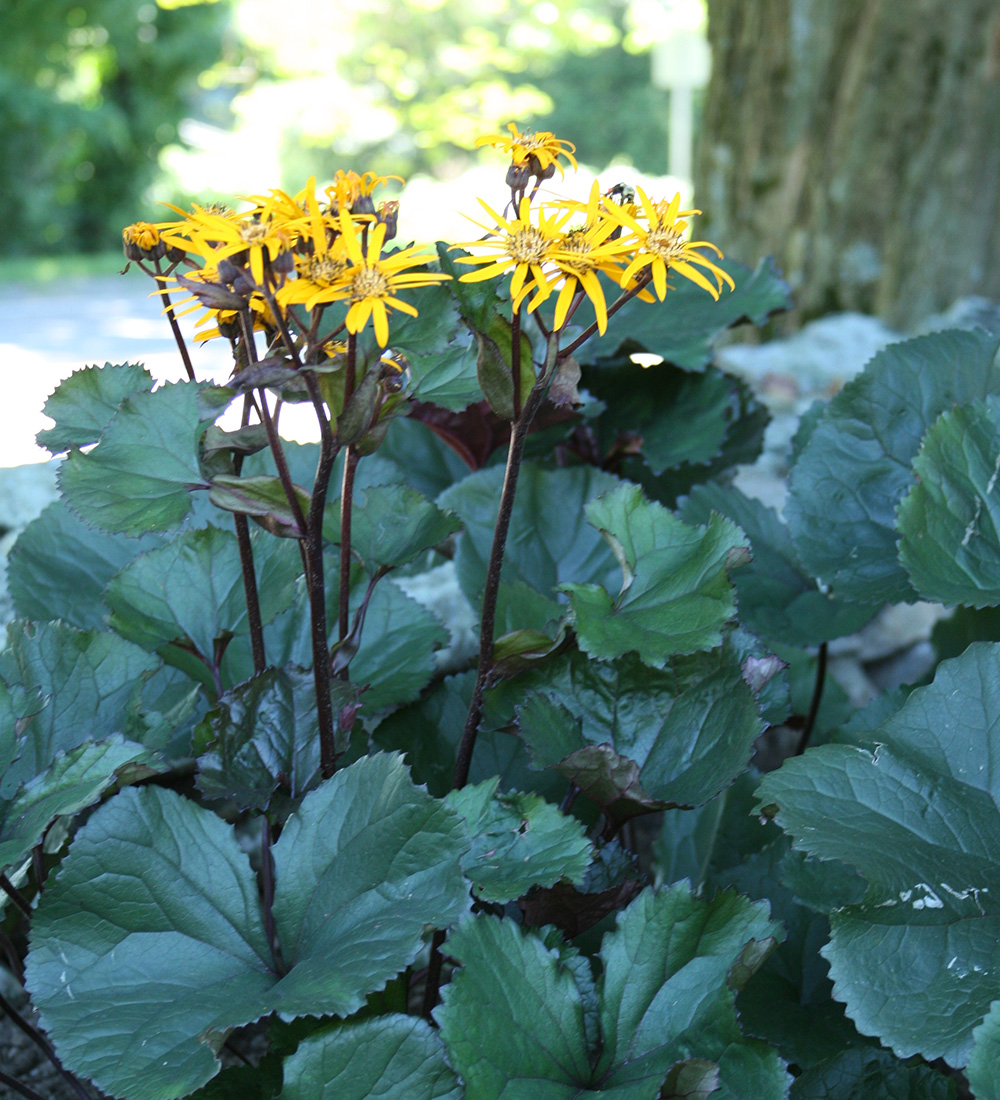 Favorite leopard plant varieties
'Britt-Marie Crawford'
'Britt-Marie Crawford' leopard plant (Ligularia dentata 'Britt-Marie Crawford', Zones 4–9) is an older variety with large, near-black leaves that can be 8 to 10 inches in diameter. The foliage is attractive when it emerges in spring, but as with many leopard plant varieties, the leaves will change color; for 'Britt-Marie Crawford', they mellow out to a chestnut brown by summer. Golden yellow, daisy-like blooms on tall stalks appear in late summer and early autumn to cap off the display. 'Britt-Marie Crawford' is around 3 feet tall in bloom and 2 feet wide.
'King Kong'
'King Kong' leopard plant (Ligularia dentata 'King Kong', Zones 4–9) has very dark and broad foliage twice as wide as that of 'Britt-Marie Crawford', with leathery leaves that first appear black in spring but mature to maroon. This variety produces the largest leaves—over 3 feet wide—of any cultivar, but like others it requires a few years to fully mature and bloom well in the garden. While blooming, 'King Kong' reaches 3 to 4 feet tall and wide. Its leaves will be less dark if planted in full shade and blackest if planted in full sun.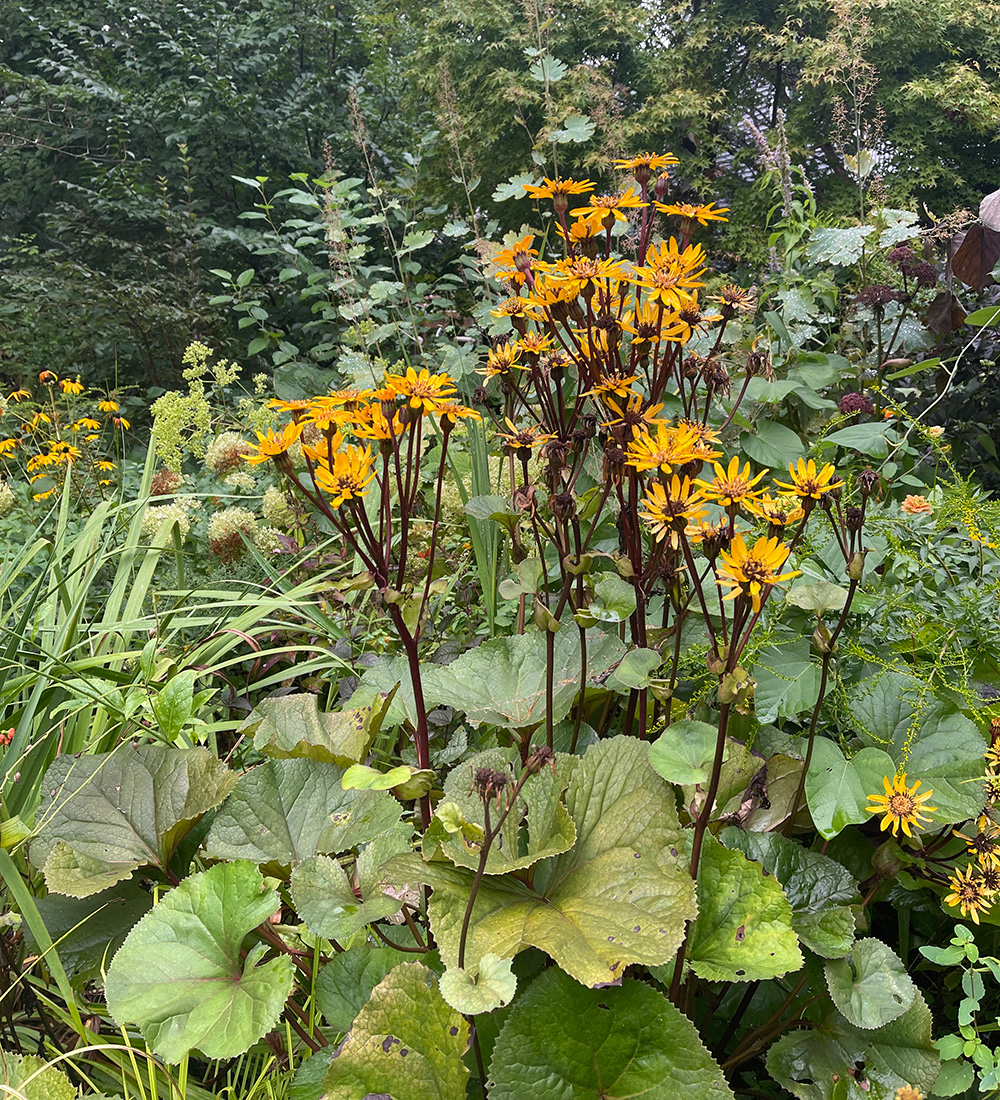 'Desdemona'
'Desdemona' leopard plant (Ligularia dentata 'Desdemona', Zones 4–9) is a good bloomer that has lighter green foliage with darker, bronze undersides to each waterlily-like leaf. Like all leopard plants, it features golden blooms on tall stems. 'Desdemona' grows 2 to 3 feet tall in bloom and up to 30 inches wide.
For more plants with fall interest, check out:
And for more Northeast regional reports, click here.
—Matt Mattus is the author of two books: Mastering the Art of Flower Gardening and Mastering the Art of Vegetable Gardening. He gardens in Worcester, Massachusetts.
Photos: Matt Mattus