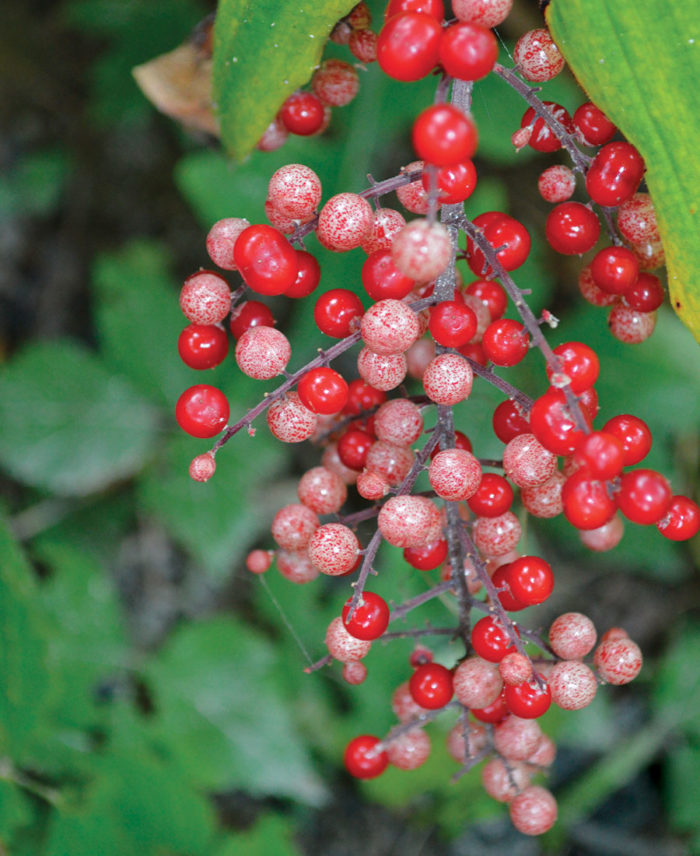 If you're sick of the same old asters and mums, why not plant an unexpected fall-star instead?
Here some truly out-of-the-ordinary plants for upping your fall garden game in the Northeast. Some of these options provide excellent foliage color while others put on a floral display in the final throws of October.
Looking for some autumnal stars for your containers instead? Read Autumn Pots Minus the Mums by Sarah Partyka for even more out-of-the-box fall planting inspiration.
---
1. 'Dimity' Dwarf Fleeceflower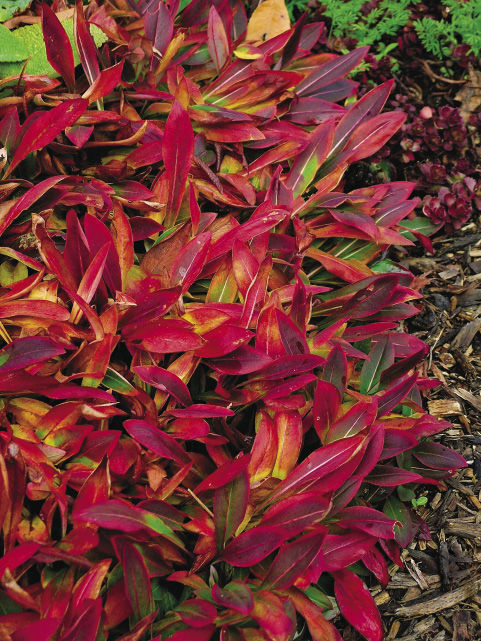 Name:

Persicaria affinis

'Dimity'
USDA Hardiness Zones: 5 to 8
Size: 6 to 8 inches tall and 1 to 2 feet wide
Conditions: Full sun to partial shade; pH and soil type adaptable; can take drought and some foot traffic
Don't be fooled by this plant's ill-mannered knotweed cousins. This flirty little fleeceflower is petite, well behaved, and elegantly ornamental. Its tiny spiked panicles bloom from summer through fall, fading from hot pink to dusty rose and finally to a mauve-tinged brown. Its fall foliage is complex, with rich greens darkening into magenta. This low-maintenance gem almost never needs deadheading or dividing; just rake it out in spring to remove old leaves. As a ground cover, 'Dimity' dwarf fleeceflower will form a tight, weed-inhibiting mat. Plant it at the edge of a border or in a rock garden, where it will hold its own among stones, succulents, and evergreen creepers.
2. Canadian Burnet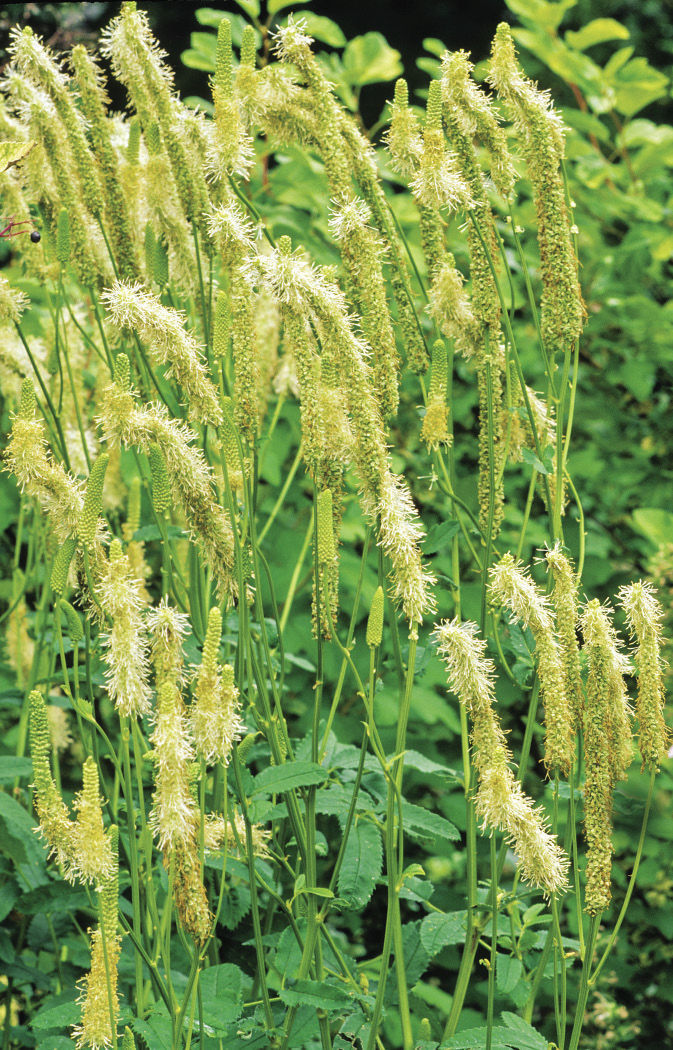 Name:

Sanguisorba canadensis
Zones: 3 to 8
Size: 4 to 6 feet tall and 2 to 3 feet wide
Conditions: Full sun to partial shade; moist, slightly acidic soil
The long showy stamens of Canadian burnet give its flower clusters a touchable texture evocative of fuzzy caterpillars; it would work well planted within arm's reach of a walkway. This native beauty thrives in wet meadows in the wild and will be happiest in a moist garden, at the edge of a pond, or at the outskirts of a planned wetland. Consider combining it in partial shade with moisture-loving queen of the prairie (Filipendula rubra, Zones 3–9); raging red cardinal flower (Lobelia cardinalis, Zones 2–8); or its milder relative, great blue lobelia (Lobelia siphilitica, Zones 4–8).
3. False Solomon's Seal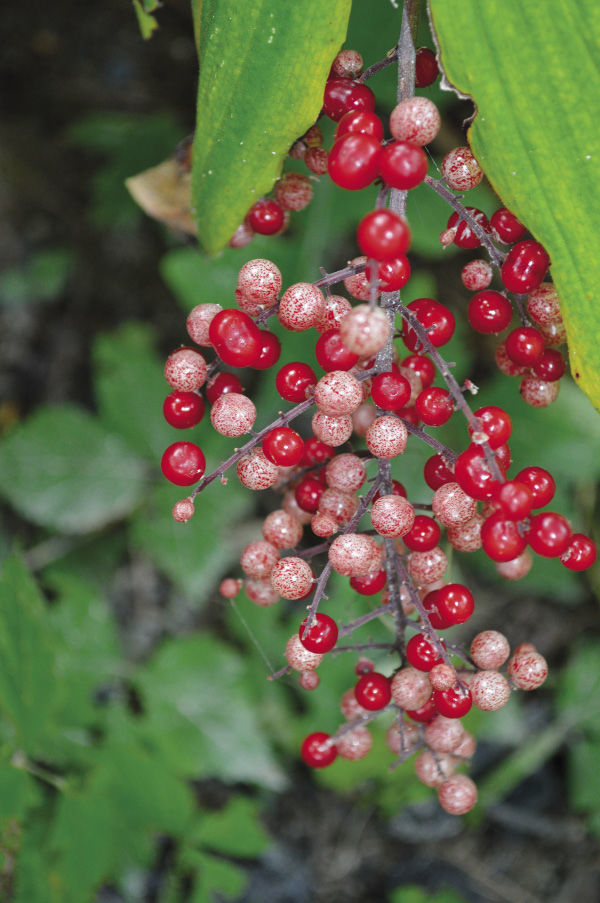 Name:

Maianthemum racemosum

(syn.

Smilacina racemosa

)
Zones: 4 to 9
Size: 2 to 3 feet tall and 18 to 24 inches wide
Conditions: Partial to full shade; medium to well-drained, humus-rich soil
A North American native, false Solomon's seal is a suitable addition to the shade or wood­land garden. If you give it a nook and allow it to colonize, it will light up spring with its playful white plumes. Throughout summer, it provides pleasing structural foliage similar to that of its namesake. Combine it with ferns, astilbes (Astilbe spp. and cvs., Zones 3–8), and other shade-loving companions in deep, humusy soil. Without some nurturing, its leaves might become a bit tattered by summer's end. Its berries, however, will transition from a lovely mottled russet to a brilliant blend of pure and dappled red, bringing stunning color to autumn's fading shade.
4. Bottle Gentian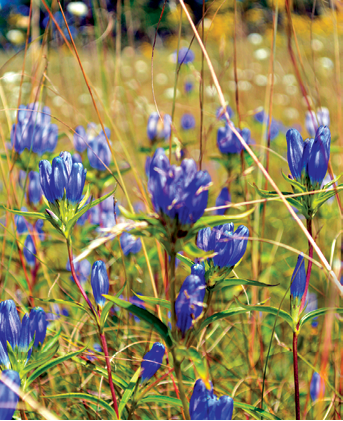 Name:
Gentiana andrewsii
Zones: 3 to 7
Size: 1 to 2 feet tall and 12 to 18 inches wide
Conditions: Full sun to partial shade; moist, cool, acidic soil
True blue flowers tend to stand out in the garden, and those of bottle gentian are no exception. Blooming at a time when the grasses have given up their green and the faded yellows of autumn have taken hold, bottle gentian has a cerulean hue that is particularly striking—if you can find the plant. While not particularly diminutive, bottle gentian can be easily hidden by the taller sedges and marsh grasses of its native habitat. In the home garden, give it an unobstructed front-row seat and control the clutter of its bedfellows.
---
Erica Bowman is a garden designer, a landscape architect, and the owner of Andromeda's Gardens and Landscape Designs in Jamaica, Vermont.
Photos, except where noted: courtesy of Erica Bowman; #1, Nancy J. Ondra; #2, Jerry Pavia