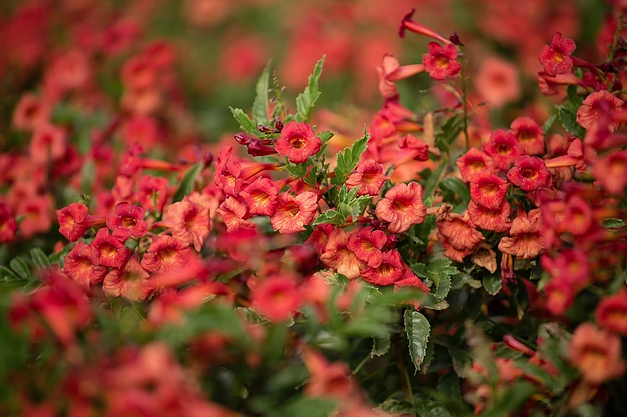 With the cooler winter evenings and scorching summers, the low desert can be a tricky region to plant. That's why it is helpful to call on your local pros to find their favorite plants that work well in our challenging environment. We picked the brain of Mel Shipley of Civano Nursery here in Tucson, Arizona. Mel is a wealth of knowledge and was more than helpful in recommending three of her favorite perennials this season.
'Red Hot' tecoma (Tecoma 'Red Hot', Zones 9-11) is a drought-tolerant shrub that will provide you with gorgeous red trumpet blooms from spring through the end of fall. According to Mel, the blooms will emerge deep crimson red, maturing to fiery orange-red with yellow centers. They produce a subtle fragrance that will be sure to attract hummingbirds and butterflies to your garden. She also says that this variety makes a great poolside plant due to its (almost) seedless nature, making it a very tidy shrub. It grows 3 to 4 feet tall and wide and can be deadheaded to extend the blooming period.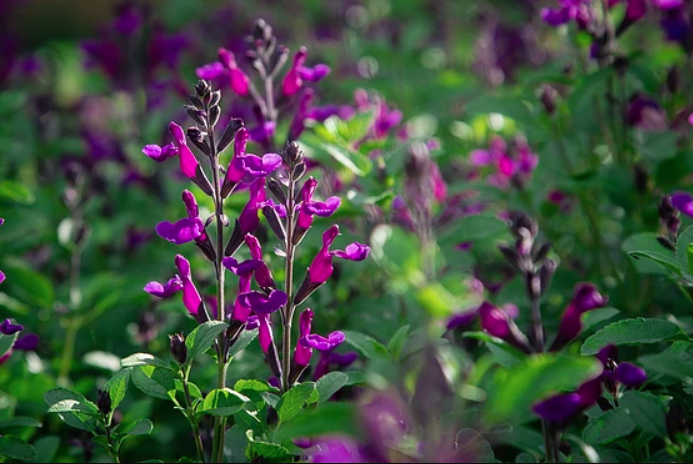 Vibe® Ignition Purple salvia (Salvia × jamensis 'Ignition Purple', Zones 7–11) is another of Mel's favorites. It will grow 18 to 24 inches tall and wide, and its ability to tolerate extreme humidity makes this variety unique. And since it can take all types of light, this perennial is the perfect option for any sunny or shady garden spot. The flowers are a deep, rich purple, and they put on quite a show while in bloom.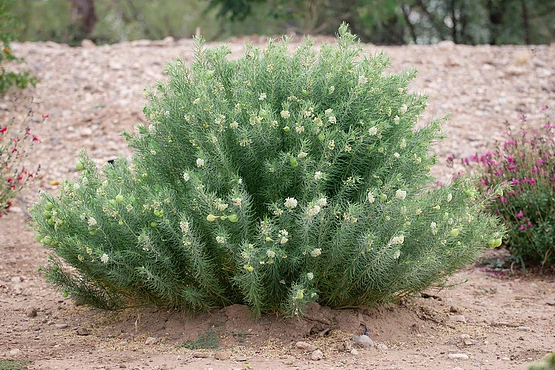 'Monarch Magnet' pineleaf milkweed (Asclepias linaria 'Monarch Magnet', Zones 8–11) is a unique milkweed that has very cool needlelike leaves and enticing flowers. It is drought tolerant, can handle full sun to shade, and grows 2 to 3 feet tall and wide. Mel told us that this particular variety hosts monarch and queen butterflies, who sip nectar from the white flower clusters. This shrub is the perfect addition for any pollinator garden.
We love to experiment with new varieties in our personal gardens and containers, so believe us when we say that we took Mel's advice and purchased several of each—and the hummingbirds are grateful! All three of these perennials are stunning in their own unique way, and we think you'll love them as much as we already do.
Sheila Schultz and Laurel Startzel are a mother-daughter duo who founded Denver Dirty Girls Container Gardening while living in Denver, Colorado and have continued their business since moving to Tucson, Arizona.