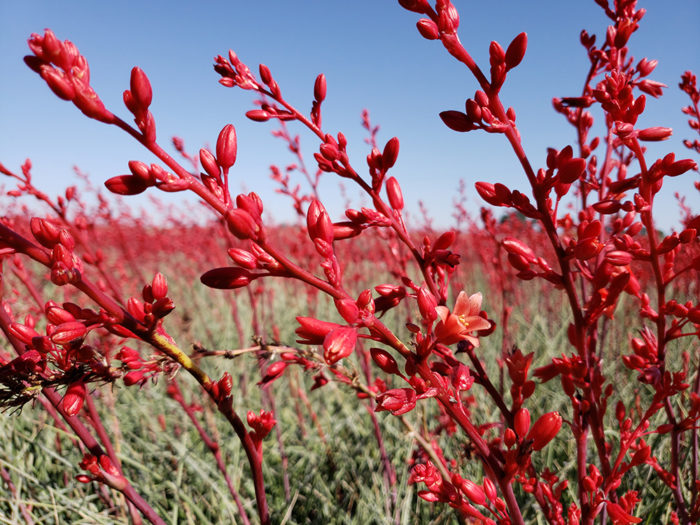 The high desert has amazingly diverse landscapes and vegetation, but one thing is for sure: there is no shortage of gorgeous perennials to choose from. We chatted with David Salman, chief horticulturist for High Country Gardens in Santa Fe, New Mexico, and asked him to name some of his favorite underused perennials as well as soon-to-be household favorites. Here we'll share a few of his responses and a couple of our own to inspire you to try out something new this planting season.
We all have our favorite, go-to perennials that grow beautifully in our gardens, but sometimes it's fun to change things up to give your garden some new interest. Underused perennials, as David refers to them, are varieties that you may not have seen at your local nursery or were just not sure how or where to incorporate them.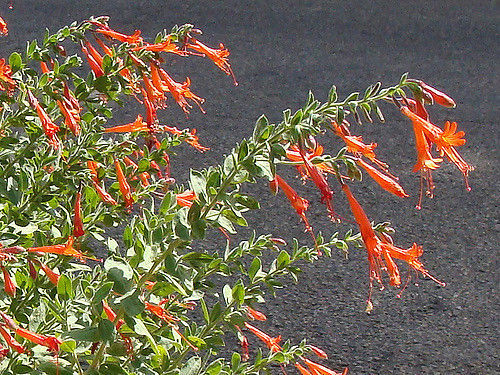 A gorgeous example of an underused perennial is hummingbird trumpet, also known as zauschneria (Epilobium canum cvs., Zones 8–10). This gem boasts orange and red flowers and, as you might have guessed, attracts hummingbirds like crazy. David recommends this plant as an "essential part of every xeriscape to provide fall color." The hummingbird trumpet is hardy in Zones 5–10.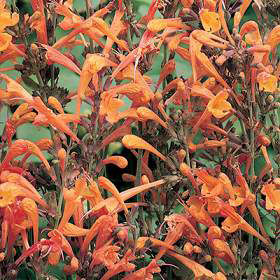 'Apricot Sprite' anise hyssop (Agastache aurantiaca 'Apricot Sprite', Zones 6–10) is one of our favorite underused perennials. This fragrant and xeric-friendly hummingbird and bee magnet not only provides your garden with airy foliage, but its peach-colored flowers are the perfect addition to any garden's color palette.
When it comes to newer "up and coming" perennials, David mentioned a couple that really stood out to us.
Sandia Glow® red yucca (Hesperaloe parviflora 'MSWNPERED', Zones 5–9) (see above) is a showstopper. I'm a hesperaloe fan in general, but this exclusive breed is a real treat. According to David, this variety boasts 3-foot-tall blooming stems with jaw-dropping dark red flowers all summer. This succulent gives year-round foliage interest and is the perfect choice for a low-water spot in full sun.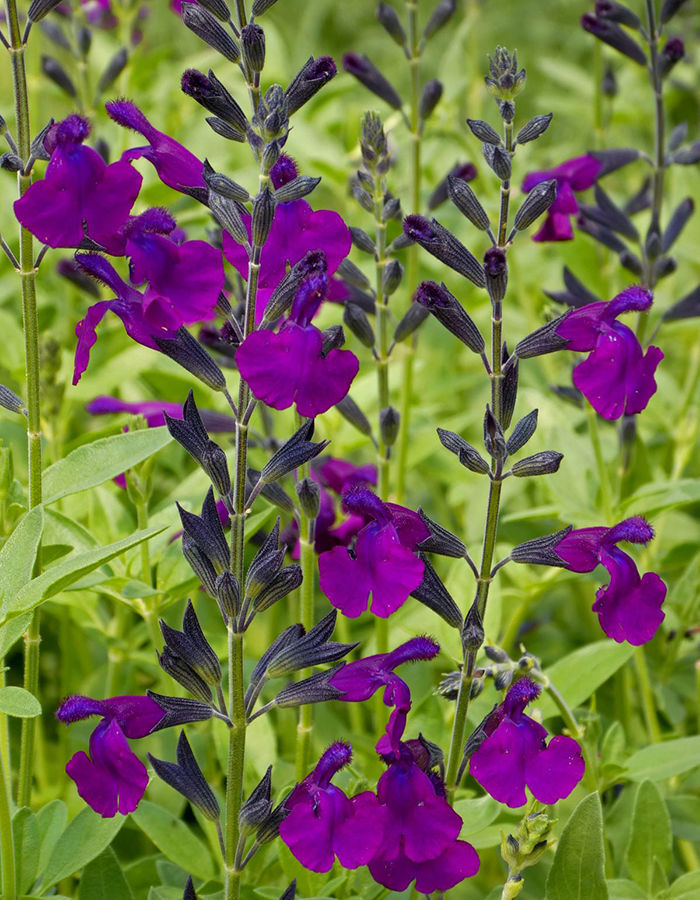 The final newcomer that we had to share with you is FlowerKisser™ Dark Shadows sage (Salvia 'WWG001', Zones 5–9). This hybrid sage blooms from midsummer to fall and is coated in vibrant purple flowers. David says the sweetly aromatic flowers and foliage are uneaten by rabbits and deer. It's a perfect addition to any walkway, as it releases a delightful fragrance when touched.
Planning our gardens in spring can be a daunting challenge, but when you're given the opportunity to try something new, go for it! That's part of the fun. We hope that you find some new and interesting perennials that bring new life to your garden and containers for years to come.
Sheila Schultz and Laurel Startzel are a mother-daughter duo who founded Denver Dirty Girls Container Gardening while living in Denver, Colorado and have continued their business since moving to Tucson, Arizona.