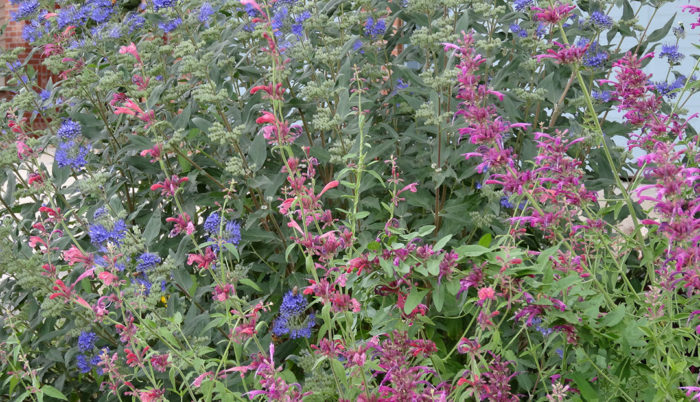 When most people think of the low desert, sweet smells aren't the first thing that pops into their minds. Typically, we'd think of cacti, palo verdes (Parkinsonia spp. and cvs., Zones 8–11), mesquites (Prosopis spp. and cvs., Zones 6–11), and a lot of brown. But it is possible to have a fragrant garden in the low desert. Here we share some sweet-smelling plants that thrive in the heat and can tolerate a lack of abundant water. Some of the following flowers and foliage are aromatic, and some are fragrant. Typically, an aromatic plant releases its scent when touched or rubbed against, whereas a fragrant plant releases its scent on its own to attract pollinators. Both serve their own purposes but are valuable additions to any garden.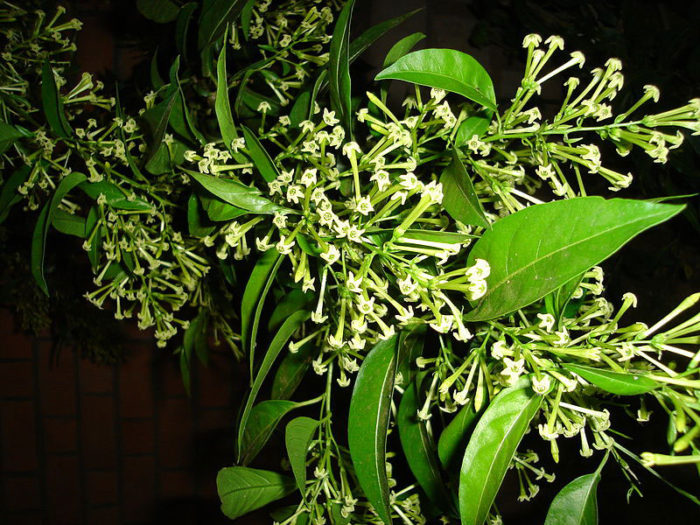 There's nothing better than walking out to the garden at first light or after the sun has gone down and taking in a deep breath of sweet aromas. An evening favorite of ours is night-blooming jasmine (Cestrum nocturnum, Zones 9–11). This gem releases its intoxicating smell at night; during the day, the blooms stay closed and in turn release less fragrance. Plant near bedroom windows to be able to bring in that sweet smell during the evening hours.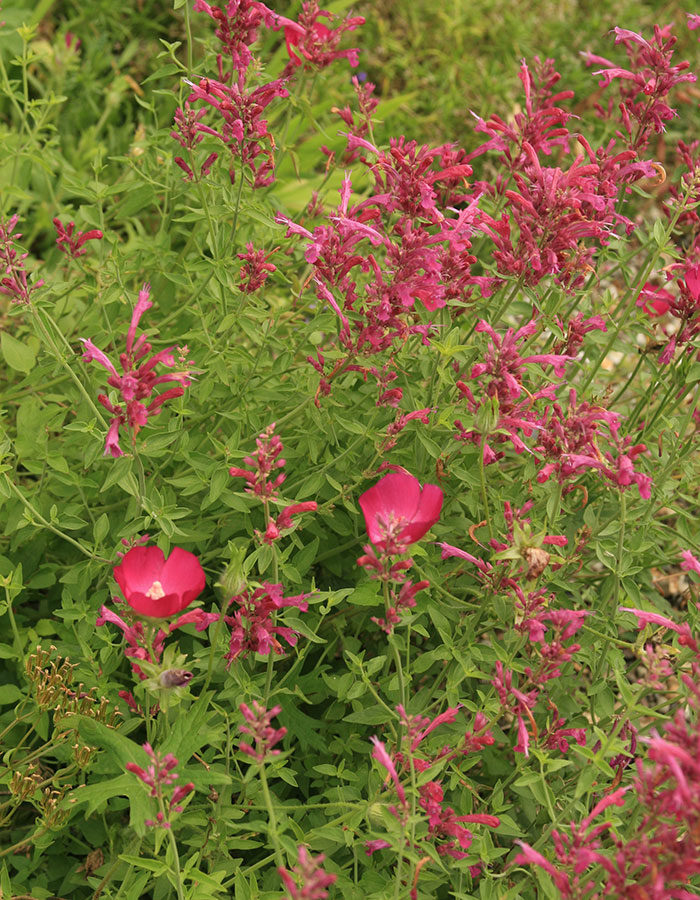 One of our all-time favorite aromatic perennials that we use in both the low and high desert is hummingbird mint (Agastache cana, Zones 5–9). This beautiful plant boasts red, tubular-shaped flowers that attract hummingbirds yet deter deer and rabbits. The aromatic oils that these plants contain are typically bitter and distasteful to deer and rabbits. To humans, the smell that releases from brushed-against leaves is reminiscent of mint gum. Hummingbird mint requires some extra work, as it is not drought tolerant. So unlike desert-native plants, it needs daily watering in the warmer months, but it's absolutely worth the effort.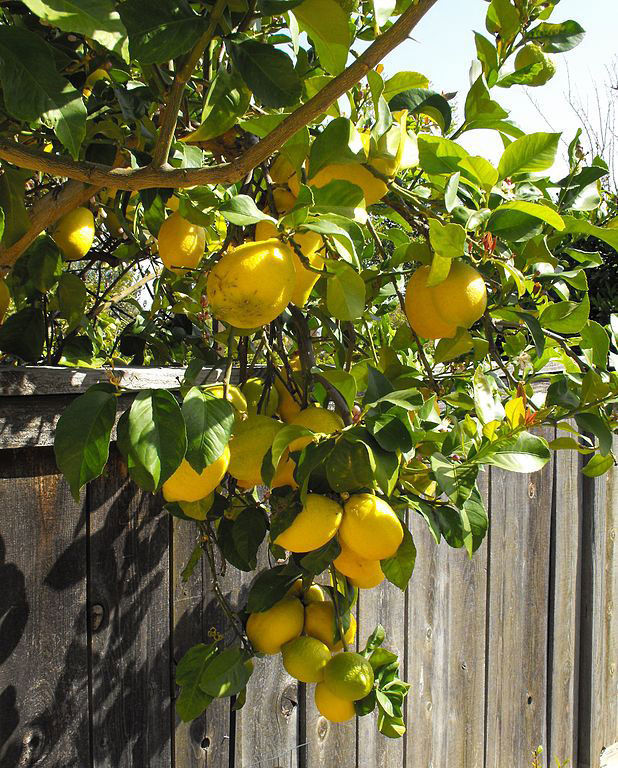 Another fragrance-filled flower is from the 'Eureka' lemon tree (Citrus × limon 'Eureka', Zones 8–12). Not only does citrus bring you edible fruit, but the sweet smells of the flowering blooms can fill some trees year-round. Don't have a lot of space? Dwarf citrus trees (Citrus spp. and cvs., Zones 9–11) are the perfect addition to any container or small plot of soil.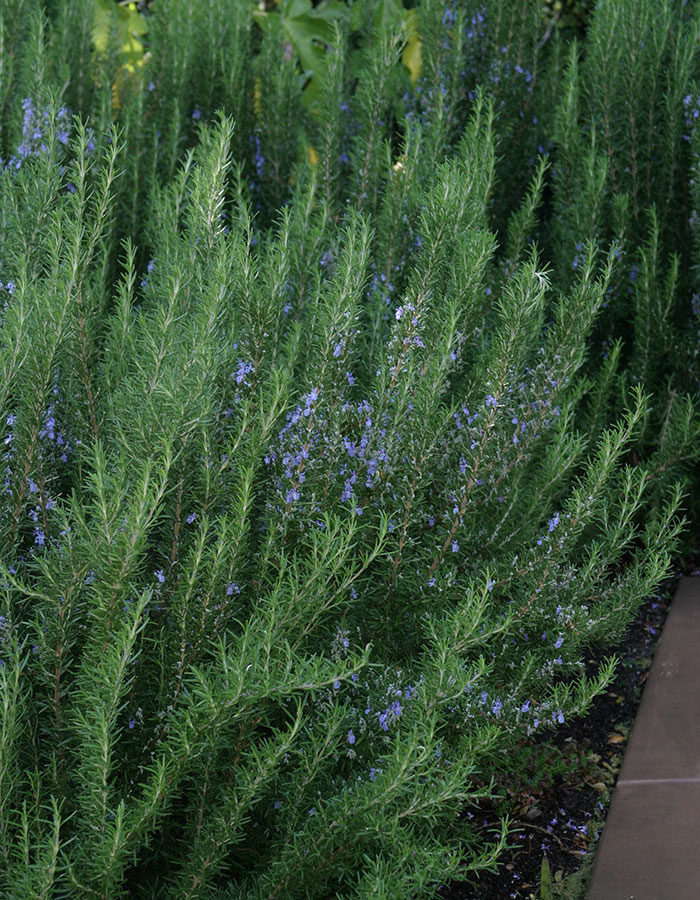 Our last aromatic suggestion, rosemary (Rosemarinus officinalis, Zones 6–10), is a great addition to any chef's garden. Rosemary is not only a popular herb in countless recipes, but it's also a great repellent for mosquitos. Since it's so hardy, you can plant it all around your garden and in hot spots where other plants would shrivel.
Living in the low desert doesn't mean we can't enjoy the sweet smells of nature. Mixing up your plantings with both aromatic and fragrant flowers also encourages human visitors and discourages certain animal visitors to your garden. We urge you to plant some night bloomers near your bedroom window and open those windows to enjoy the breeze!
Sheila Schultz and Laurel Startzel are a mother-daughter duo who founded Denver Dirty Girls Container Gardening while living in Denver, Colorado and have continued their business since moving to Tucson, Arizona.