In our continuing series of new roses out for 2017 we look at Star Roses & Plants. In the early 2000s, as the shift towards lower maintenance roses picked up steam, Star Roses was generally to be found leading the way. The Knock Out Rose is the obvious one but also the Drift Series and other roses followed suit. Since then they've continued to diversify their selections to include roses of different sizes, shapes and bloom forms. Fragrance is also making a nice comeback and personally I love seeing that!
As Director of The Biltmore International Rose Trials I can personally attest to how well the roses from Star Roses perform under general garden conditions. This year Star Roses & Plants is introducing five new selections and they offer a nice variety.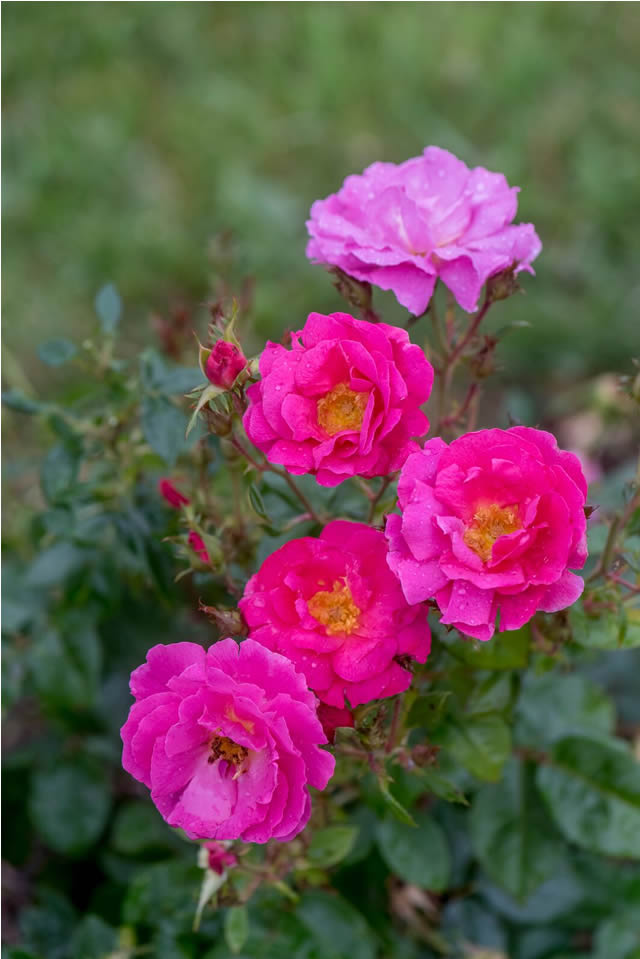 Being a Floribunda Shining Moment will prove to be a very useful rose in the landscape. Mid-border, large container, medium sized hedge, mass planting and more; Floribundas are a very useful class of roses. This rose has a cuplike semi-double bloom which is a strong pink without being garish. There is a slight fragrance to them. Dark glossy green leaves on a bush to about 4 1/2 feet.
When Star Roses released the Hybrid Tea rose Francis Meilland it was an indicator this class of rose was making a coming back. Not only making a comeback, but doing so with a series of roses that had the disease resistance gardeners were looking for. Princesse Charlene de Monaco carries on this tradition. Very fragrant blooms in a light apricot to shell pink color adorn a tidy plant to around 5'-6' high. The blooms also make excellent cut flowers.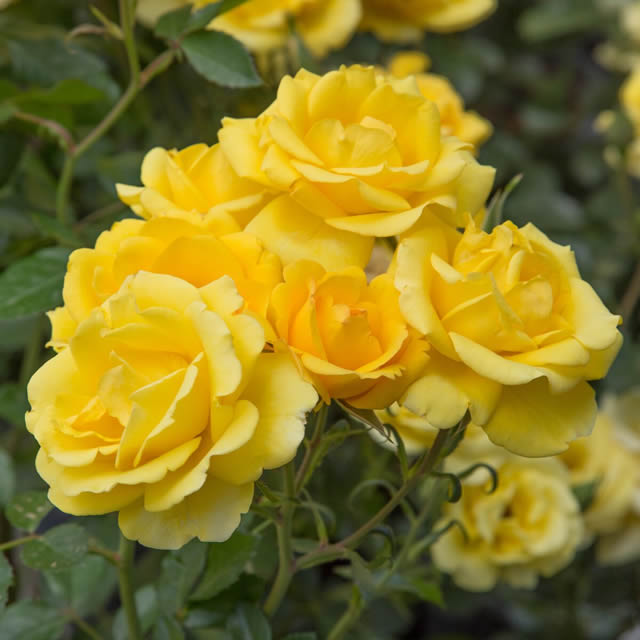 I love yellow roses but unfortunately many are not the healthiest plants in the garden. This just seems to be something with yellow roses and probably traces back to their origins from roses from the middle east where there is little disease pressure in that dry climate. That being said great strides have taken place recently in healthy yellow roses and Gilded Sun slides right into that group. A Florbunda growing to around 5'. Gilded Sun bears clear yellow, non fading blooms all season long. There is little to no fragrance.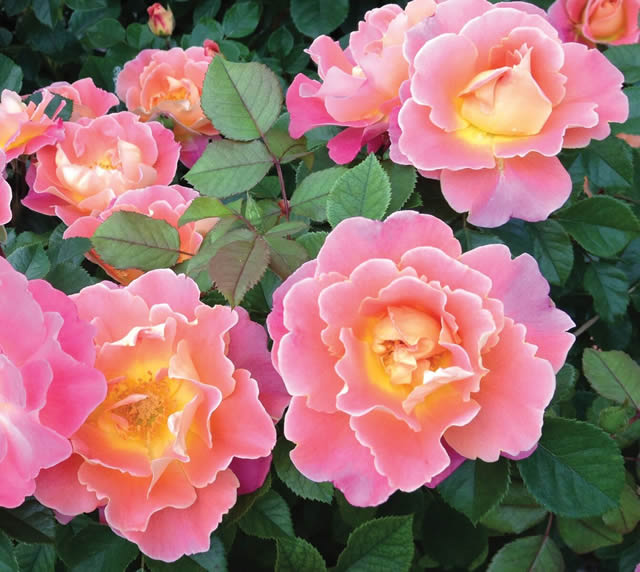 I love climbing roses and this one with its coral color centered around a yellow eye is a show stopper. The blooms, while not heavily petalled, are large and cuplike. There is a slight fragrance and this is a tidy climber to around 6'-8' in height. This would make it ideal for a pillar or a low growing fence.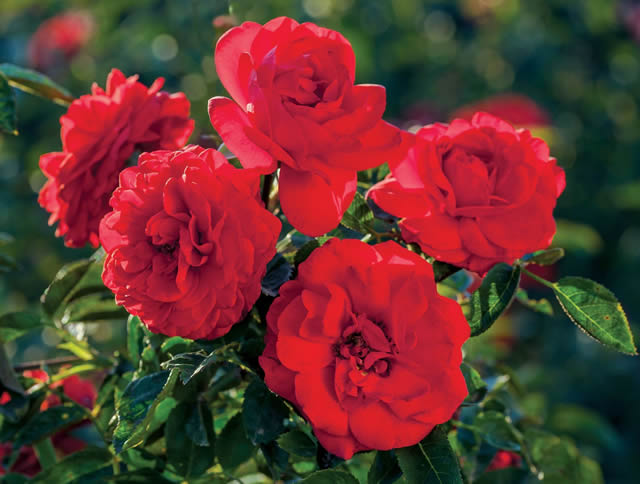 If red is your color than Canyon Road is for you. Brick red blooms appear in late spring and then carry on throughout the season. While strong in color it's not overly bearing and if carefully placed in the garden will lend a great pop of color. It's a shorter growing roses to around 3' in height.