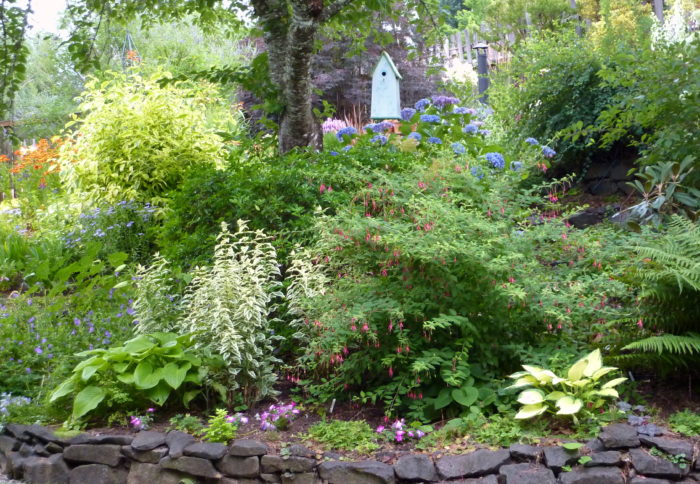 Today we're revisiting Nancy Sarpola's beautiful garden in Corvallis, Oregon. We've visited with Nancy four times in the past (HERE, HERE, HERE, and HERE), and it just keeps getting better!
Today she says, "We have a quarter-acre hillside garden in Corvallis, Oregon, which is usually Zone 8 but it got down to nearly 0°F this winter and some things were damaged. Most of them are gradually coming back."
Best batch of photos yet, Nancy. You garden is simply stunning. More, more!!
Keep sending in photos of your gardens, everyone!
Want us to feature YOUR garden, or a garden you've recently visited, in the Garden Photo of the Day? CLICK HERE!
Want to see every post ever published? CLICK HERE!
Want to search the GPOD by STATE? CLICK HERE!
And last but not least, Check out the GPOD Pinterest page, where you can browse all the post in categories…fun! CLICK HERE!