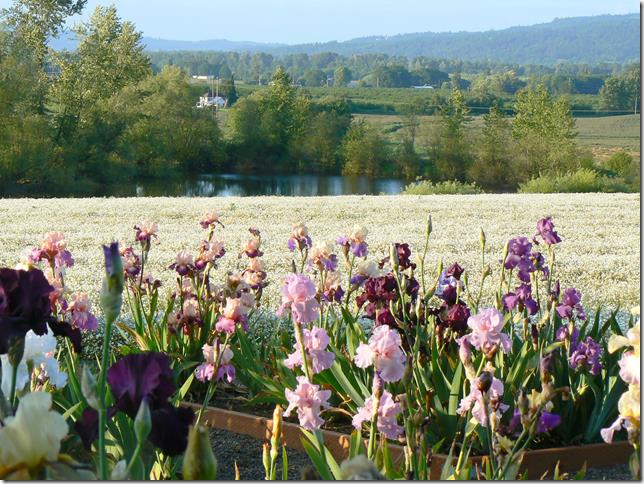 Happy Monday, everyone! Let's spend the next two days in Oregon, In Erla and George Richards' garden. Erla says, "My husband, George, and I live on a small farm near Independence, Oregon. Our home backs up to an oak woods on a hill overlooking the Willamette Valley. We are in our 80s and do our own yard work with occasional help from grandsons when needed.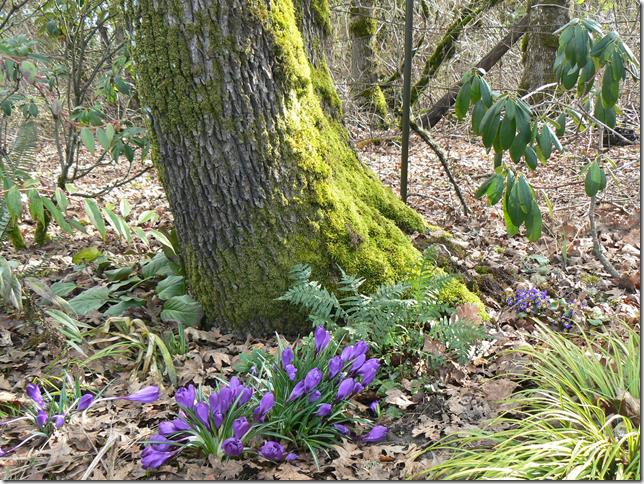 The curving flower beds circle the house at the edges of the lawn, so as not to block our view. Other than my 90-some iris, which are mostly in raised beds, foliage is my passion more than flowers. I love the neatness and restfulness of the varied green colors and patterns of broadleaf and needled evergreens. And our yard still looks full through the winter season."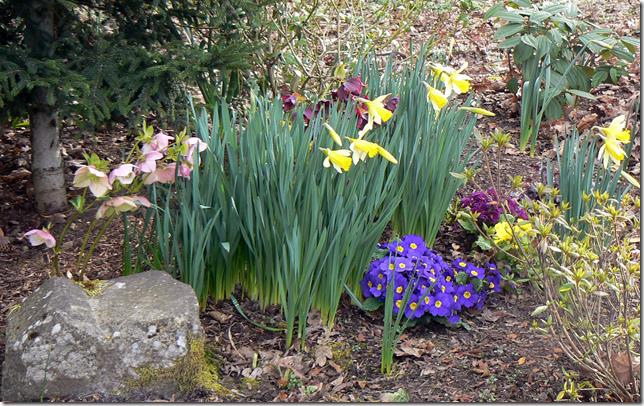 Beautiful, Erla! The red rhody, the VIEW, the irises…it's all dreamy. —We focusd on spring today. Tomorrow we'll see phots from late spring and summer. Stay tuned!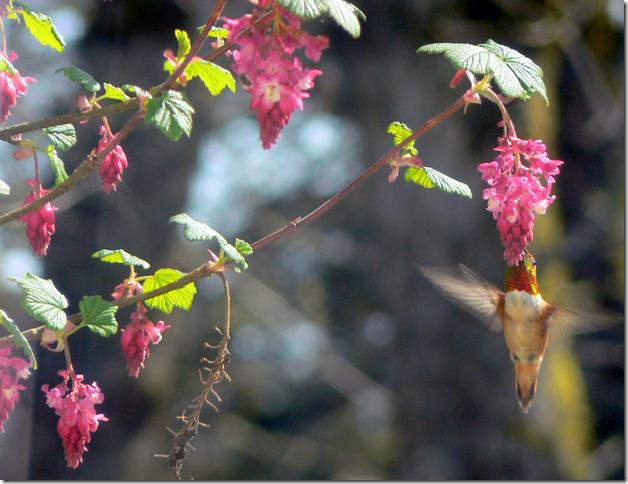 ****Tell us your garden story…. Email me with photos and words at [email protected]. ****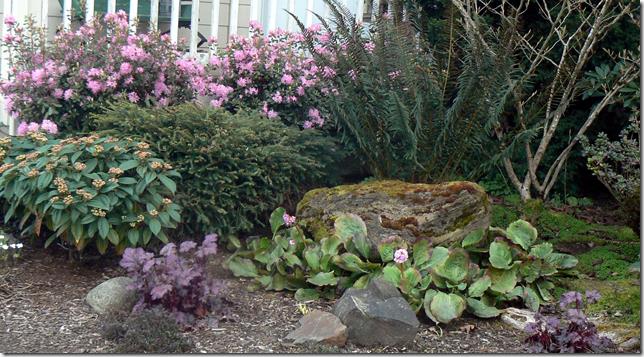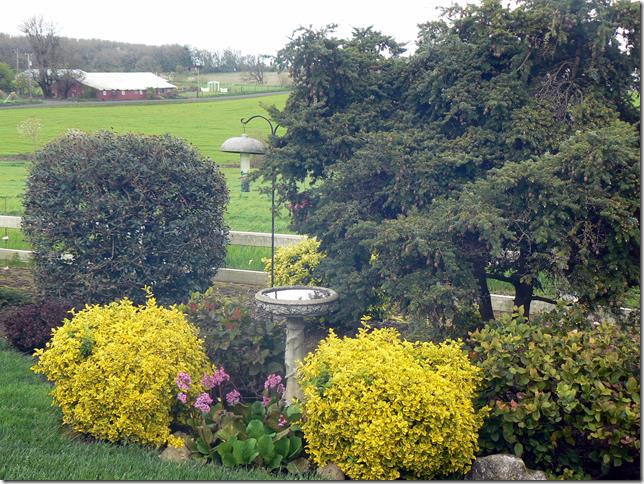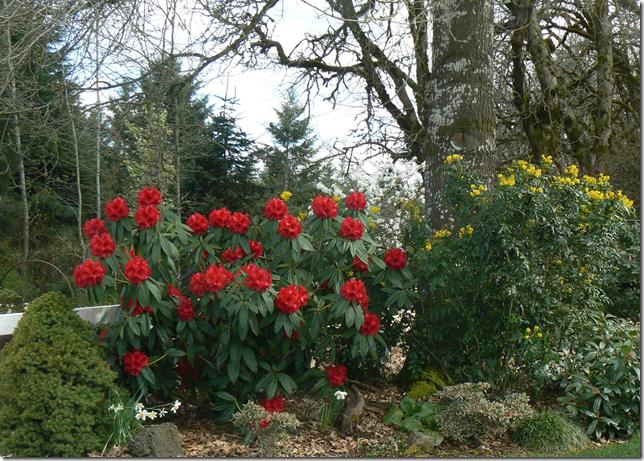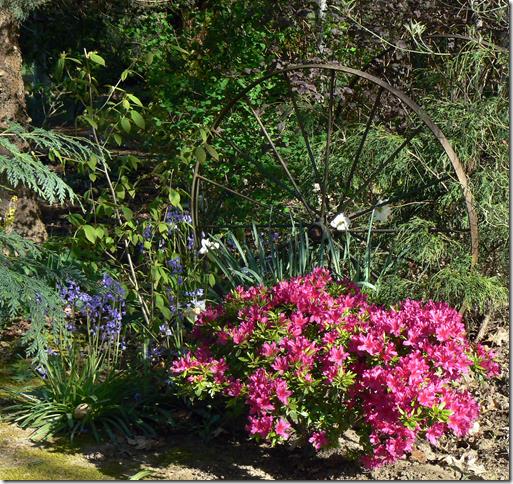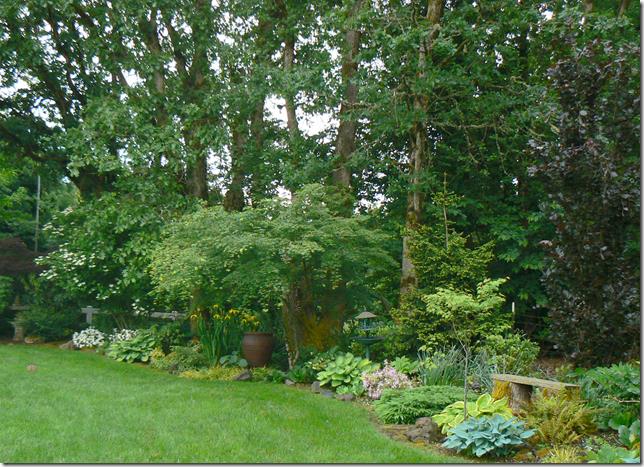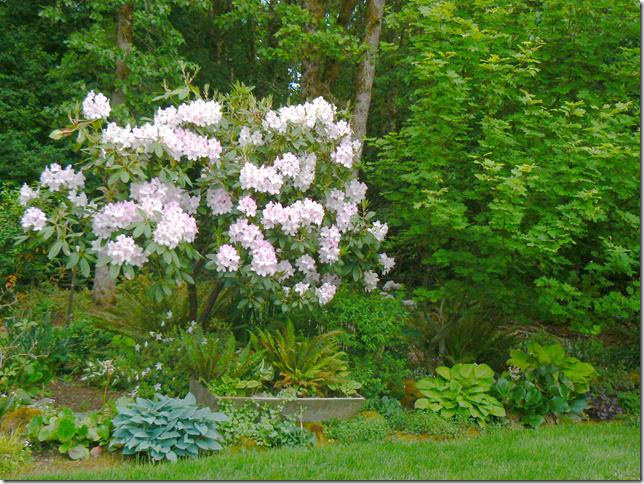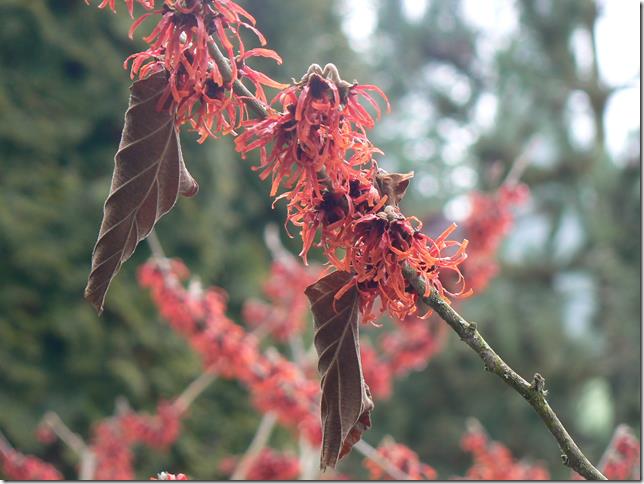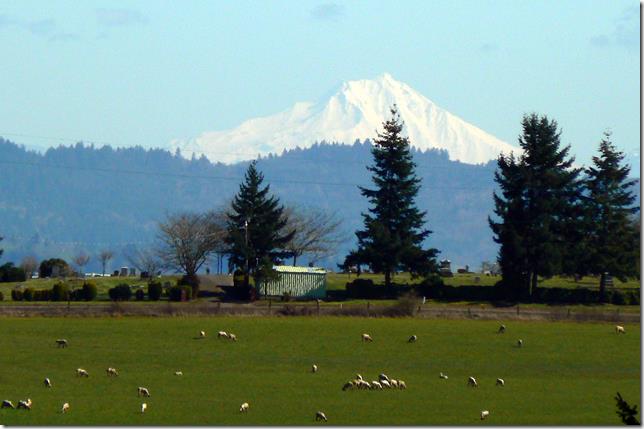 Want us to feature YOUR garden in the Garden Photo of the Day? CLICK HERE!
Want to see every post ever published? CLICK HERE!
Want to search the GPOD by STATE? CLICK HERE!
Check out the GPOD Pinterest page! CLICK HERE!